TheKrone BiGX forage harvester series 1 and 3 for Farming Simulator 19 is readyfor download. (Lookingfor the download link? See below.)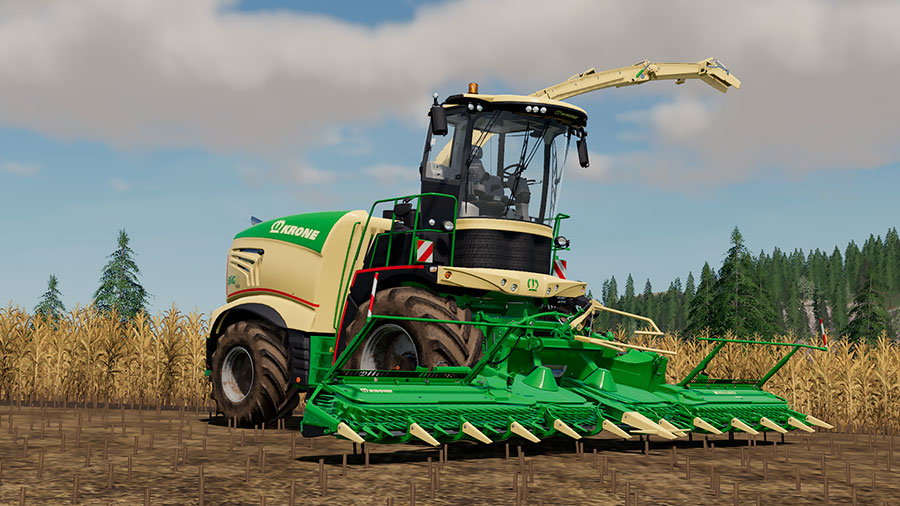 This BiGXpack is a rigorously modified version of Giants own Krone BiGX 580 and BiGX1180. Among other things, there are now more engine options to choose from,more wheel options to work with, plus fixes that make the forage harvestersmore practical.
On thedesign side, all models have gotten reflector strips (optional in the shop),interior lighting, new specular textures that add more dirt to the machines.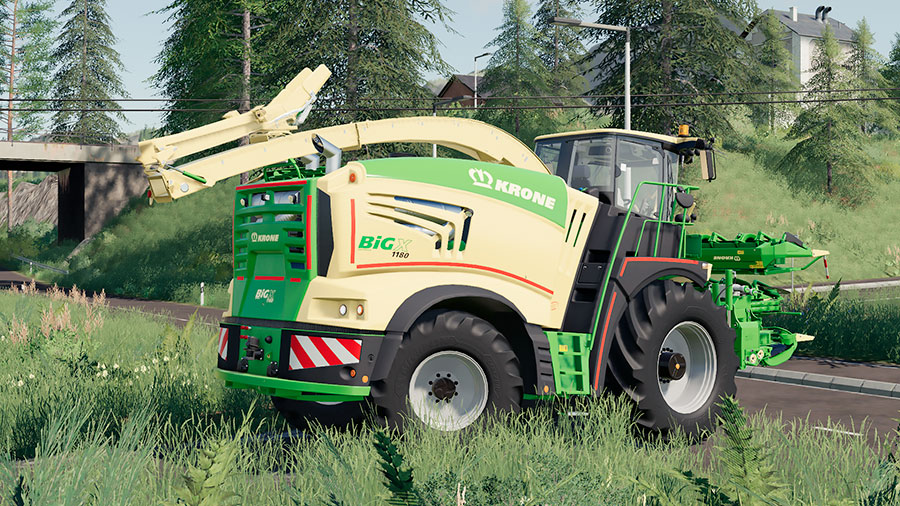 This modcontains two versions of the Krone BiGX forage harvesters model program. These are:
BiGXSeries 1 (with the 480, 530, 580, and 630.)
Andthe BiGX Series 3 (including the 680, 780, 880, and 1180.)
For the BiGX3 series, there's an option to choose the length for the pipe.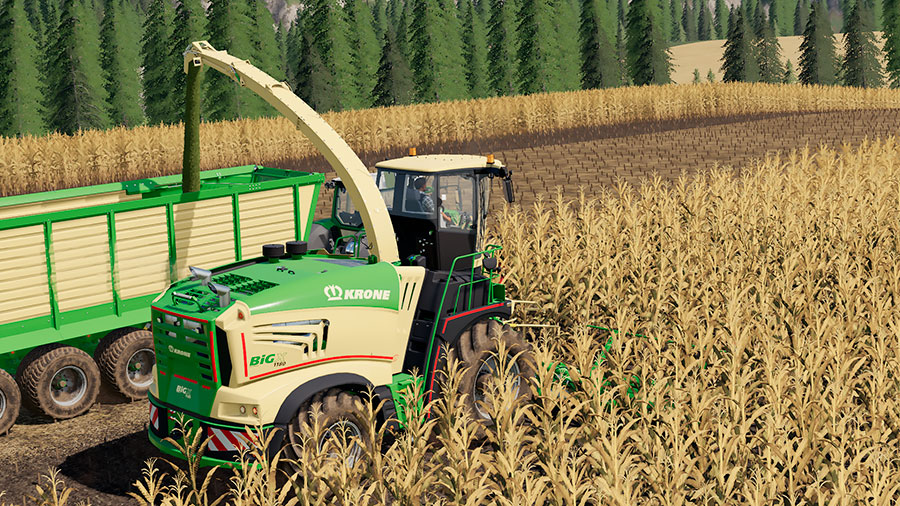 Includes One Header
The modalso consists of a modified version of the Krone EasyCollect 600 header. Theworking width is 6 meters. For other headers, you can use the base game models.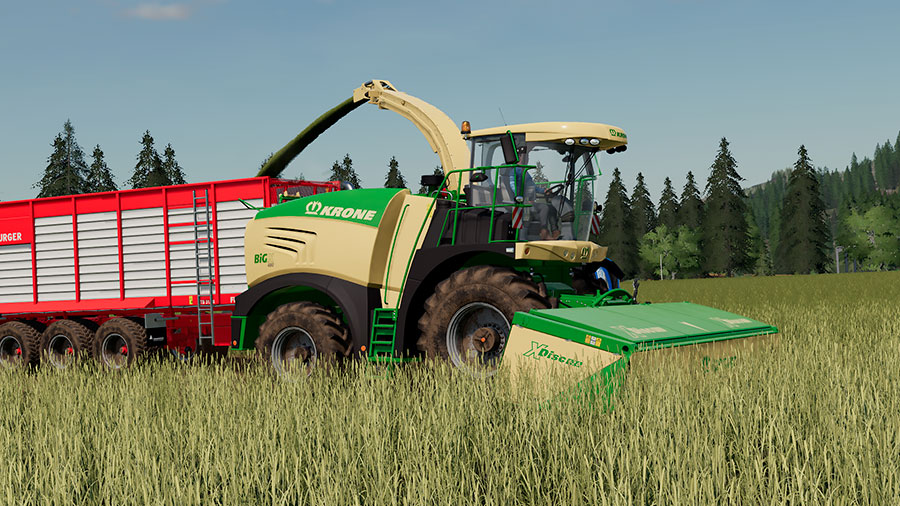 FS19 Krone BiGX Series 1and 3
Here aresome essential facts about this great Farming Simulator 19 mod:
Brand: Krone.
Credits: Giants Software, RedCat3D.
Category: Forage Harvesters.
Base price Series 1: 275,000.
Base price Series 2: 515,000.
Engine configurations Series 1: 4.
Engine configurations Series 2: 4.
Power range Series 1: 490 hp – 630 hp.
Power range Series 2: 680 hp – 1180 hp.
Top speed: 40 kph | 24 mph.
Working speed: 10 to 15 kph | 6 to 9 mph (depending on which header you use.)
Selectable colors: No.
Selectable wheels: Yes.
Wheel brands: Trelleborg, Mitas, and Michelin.
Errors? We did not get any log errors from this mod.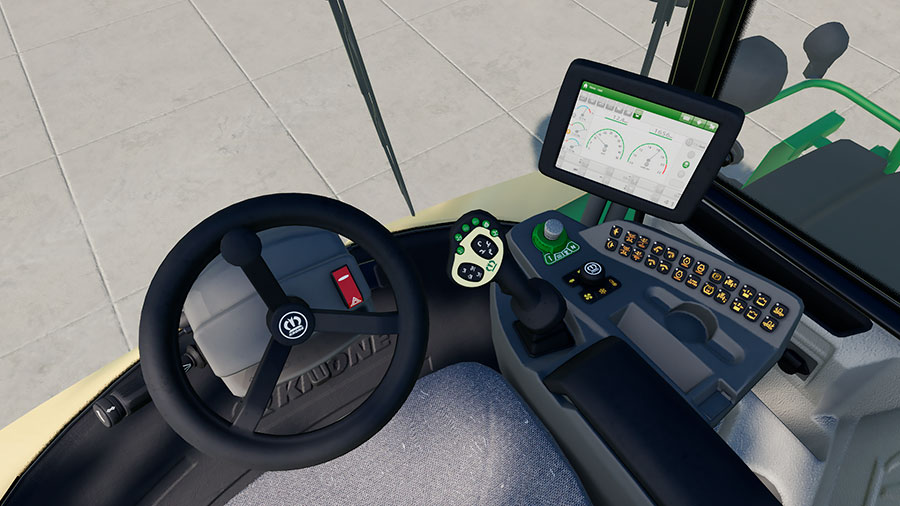 How to Download
The modcreator has selected Modding-Welt to host the Krone pack. Click on the button under to getto the download page.
(Look for a blue download button in the upper right corner once you get there.)
Go to Download
We always use the modder's original download link when possible. Please let us know if there's a problem with the link. P.S. How to stay safe while downloading mods outsrefe Giants' Modhub.