New FarmingSimulator 19 mod: The Strautmann Tera-Vitesse CFS 5201 DO loading wagon, createdby Gefd25.
The huge Tera-Vitesseforage wagon was the favorite of many players in FS17. It's great to have it backin FS 19, thanks to the hard work of the modder Gefd25.
The mod isan excellent replica of the largest, real-world Tera-Vitesse model. You can,for example, open and close the top front wall with a mouse or a controller.
The newly updatedversion adds both eye candy and extended usability to the trailer (seebelow.)
Strautmann Tera-VitesseCFS 5201 DO FS 19 Mod Specs
Brand: Strautmann.
Credits: Giants Software, Gefd25.
Category: Loading Wagons.
Base price: 131,000.
Required power: 220 horsepower
Capacity: 50,000 liters.
Unloading options: Roll-off via the rear door.
It accepts the following: Chaff, straw, grass, hay, and silage.
Work speed: 20 km/h | 12 mph.
Selectable colors: No.
Selectable wheels: Yes.
Wheel brands: Trelleborg and Michelin.
Extra trailer hitch: No.
Platforms: PC, Mac, PlayStation 4, and Xbox One.
Version 1.1.0.0 –Connection Hoses
(UpdatedMarch 27, 2020) Thelatest version of the Strautmann Terra-Vitesse has some significant updates:
Connectionhoses and cables, plus a holder for them.
Wide-anglePTO, increasing the trailer's maneuverability.
Newstore icons and some minor fixes.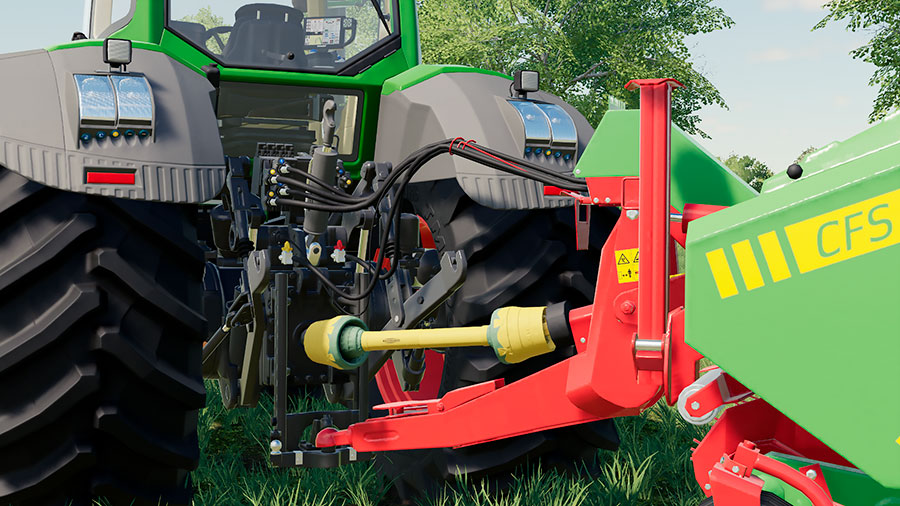 Download Info
The Strautmann Terra-Vitesse is an all-platform, modhub mod. PC and Mac users also have the option to download it from the FS website; the blue button opens it.
Go to Download
This mod is an official Modhub mod. Please, do the modder a favor and only download it from the in-game hub or from its official mod page on Farming-Simulator.com.