Updated FarmingSimulator 19 mod: The Case IH Maxxum Series tractors, modded by Lukas2002 andRedCat3D.
This modadds a Maxxum with a lot more options to FS19. The base game version is great.This addon is fantastic!
Much to Configure
The moddedMaxxum has several wheel options from most FS 19 brands, with Trelleborgoffering the most configurations.
There arealso choices for the colors of the interior, the beacon lights, and the rear fender'swidths. And you can choose between Stoll and Alö for the front loader mount.
You canopen and close the left door and the rear and roof windows with a mouse or a gamecontroller.
FS19 Case IH Maxxum SeriesMod Specs
Brand: Case IH.
Credits: Giants Software, Lukas2002, and RedCat3D.
Category: Medium Tractors.
Base price: 112,000.
Engine configurations: 4 – CVX 115, CVX 125, CVX 135, and CVX 145.
Power range: 145 to 175 horsepower.
Top speed: 50 kilometers per hour | 31 miles per hour.
Selectable colors: Yes.
Selectable wheels: Yes.
Wheel brands: Trelleborg, Nokian, Mitas, and Michelin.
Front loader attacher: Yes, Stoll or Alö.
Errors: No.
Platforms: PC, Mac, XB1, and PS4.
Version 1.0.1.0 – MoreAnimations
(UpdatedFebruary 26, 2020)The newly released update of the Maxxum tractors adds an animated hand throttleand front loader joystick.
The newversion also has a carpet on the cockpit floor. And yes, a fix for the turning lightsare in place, as well.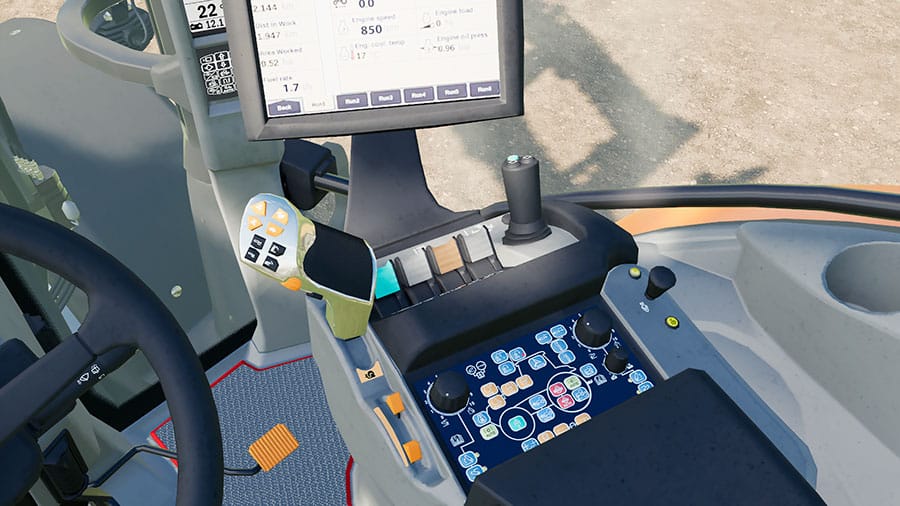 How to Download
Want the modded Maxxums? You can get it from the modhub inside the game on all platforms. Mac and PC farmers can also download it from Farming-Simulator.com. The blue button opens its download page.
Go to Download
This mod is an official Modhub mod. Please, do the modder a favor and only download it from the in-game hub or from its official mod page on Farming-Simulator.com.