New FarmingSimulator 19 mod: The Lizard 5R front loader adapter, created by BGamer003.
This mod isvery useful, particularly when you want to keep a tidy farmyard. It can alsoadd more usability to a lot of tools.
What itis? It's essentiallya 3-point hitch for front loaders. Thanks to its PTO, you can power up your equipmentwith it too.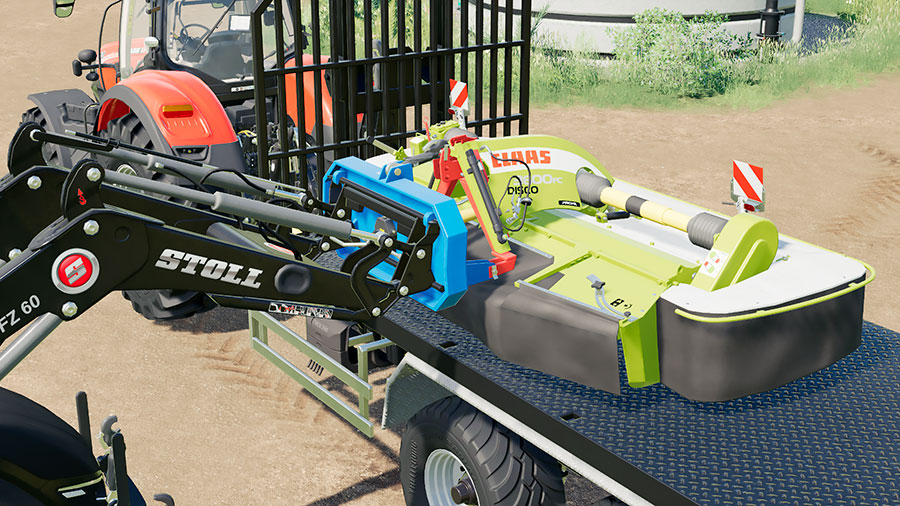 And yes,it would be wise to attach a counterweight to the rear of the tractor…
Lizard 5R FS 19 Mod Specs
Brand: Lizard.
Credits: BGamer003.
Category: Front Loaders.
Base price: 350.
Selectable colors: Yes.
Platforms: PC, Mac, PlayStation 4, and Xbox One.
Download Info
You'll find the Lizard 3-point adapter inside the official Modhub. PC and Mac farmers can also get it from the Farm Sim website. The blue button takes you there.
Go to Download
This mod is an official Modhub mod. Please, do the modder a favor and only download it from the in-game hub or from its official mod page on Farming-Simulator.com.