Do you want to download the Homemade Front Tank for Farming Simulator 19? (The brand is Lizard…)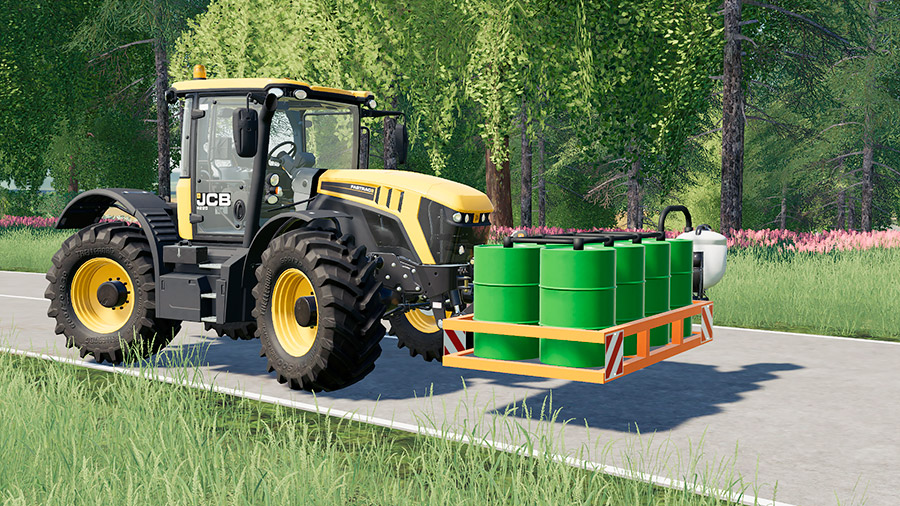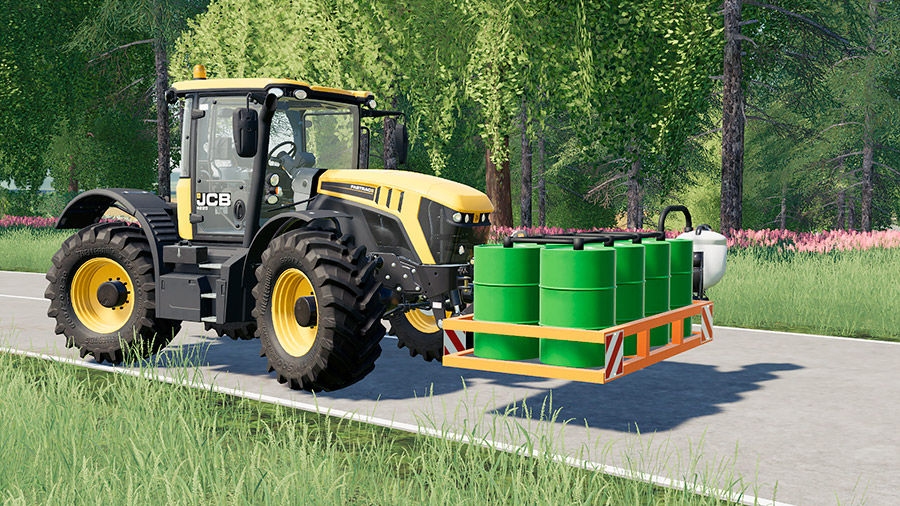 Well, here's your chance (the download link is below.) This is a very handy yet simple mod. It's a transport tank for liquid fertilizer and herbicide.
Just attach it to a tractor, fill the tanks (which holds 2,800 liters) and drive off to your crop protection machinery that needs a refill.
The mod has color options both for the tanks and the platform.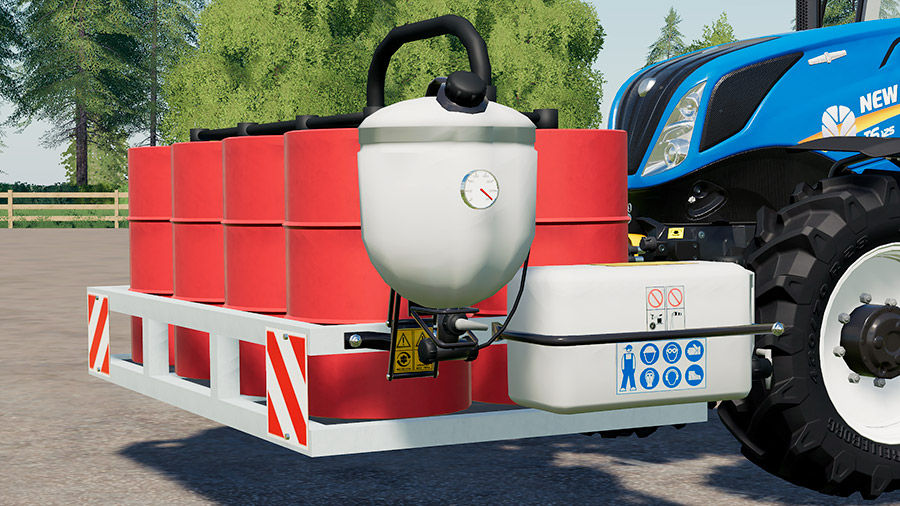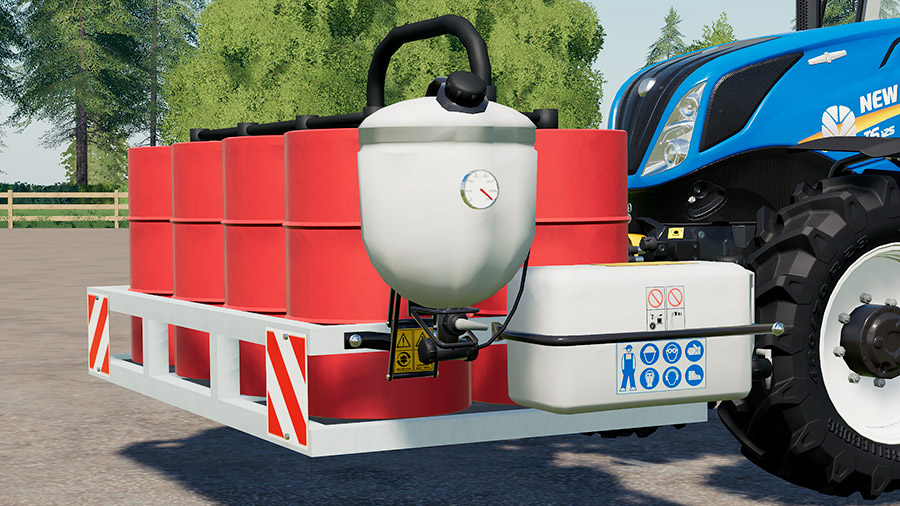 FS19 Homemade Front Tank
Here are some essential facts about this great FS19 mod:
Brand: Lizard.
Modder: Mari Darth.
Category: Crop Protection.
Base price: 2,400.
Capacity: 2,800 liters.
Selectable colors: Yes.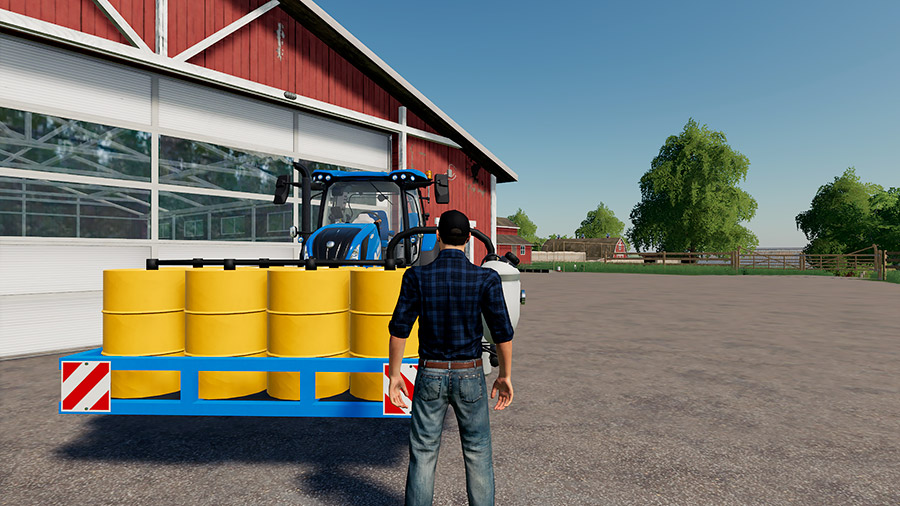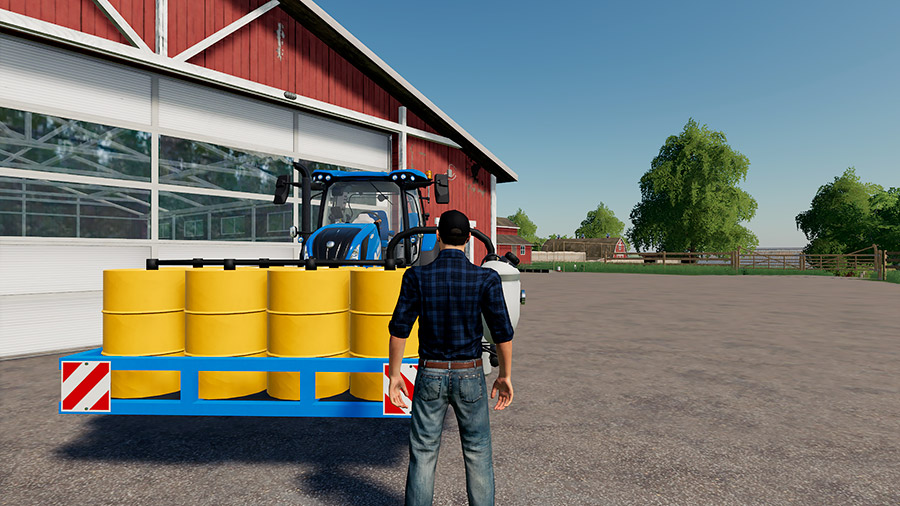 No Log Errors
We could not find significant errors when using this mod.
How to Download
Want to try the tank for yourself? Click the blue button below to get to its official download page.
We always use the modder's original download link when possible. Please let us know if there's a problem with the link. P.S. How to stay safe while downloading mods outside Giants' Modhub.