This is your chance to download the great Scania 143M Hooklift Semi-Truck for Farming Simulator 19.
This is another goodie from one of the most productive and talented Farming Simulator 19 modders, 5nine.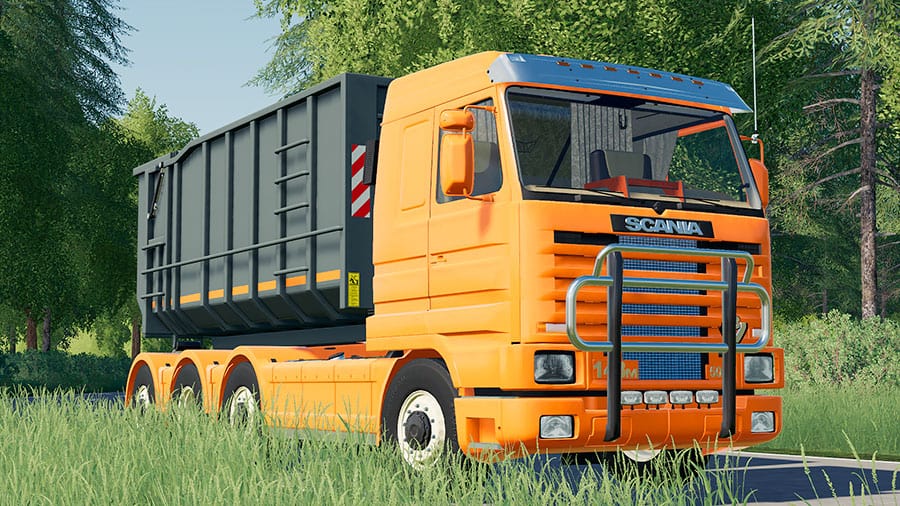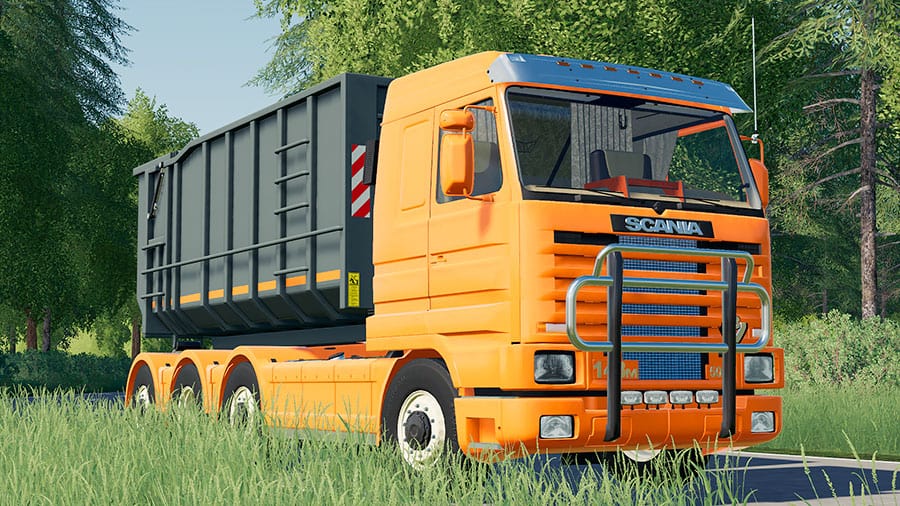 FS19 Scania 143M Hooklift Truck
Brand: Scania.
Modder: 5nine.
Category: Trucks.
Base price: 110,000.
Engine configurations: 1.
Power range: 500 HP.
Top speed: 94 kph / 58 mph.
Selectable colors: Yes – So many colors…
Selectable wheels: No.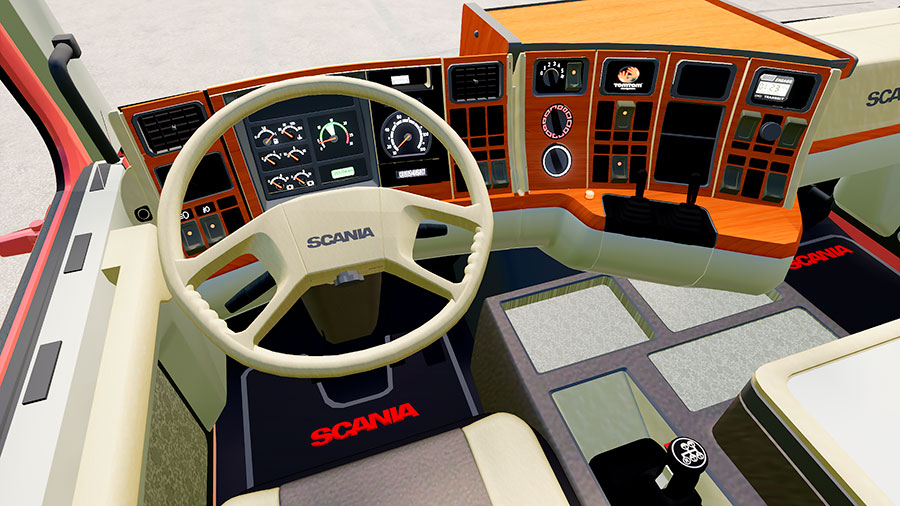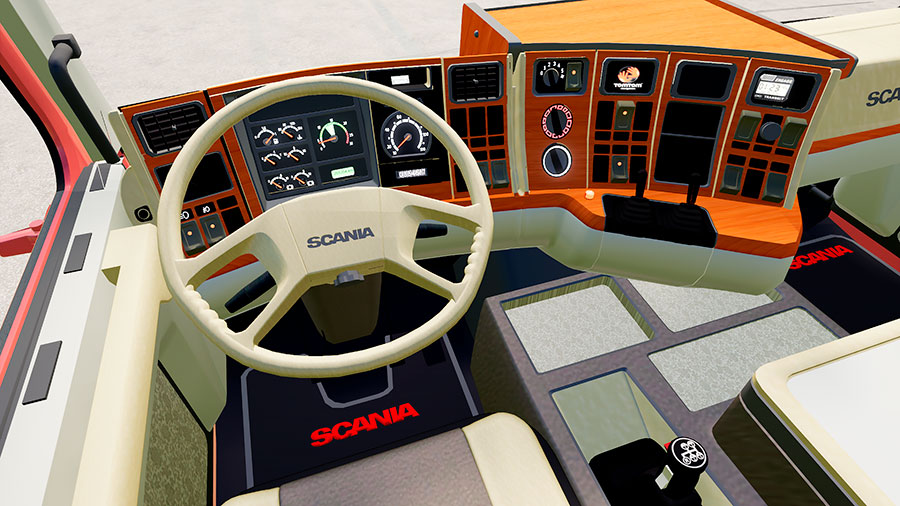 First of all – The truck has gotten the FS19 treatment, including UDIM texturing (it looks good.) There are also a couple of axle configurations (standard and dual steering) and design options (like a deflector) to choose from.
One extra treat is that the truck is compatible with the ITrunner pack by Agrartechnik Nordeifel.
Just be aware that some shorter containers may raise the backend of the truck while unloading. If that happens, just drive it a bit forward. Besides this, we didn't get visible log errors from using the Scania.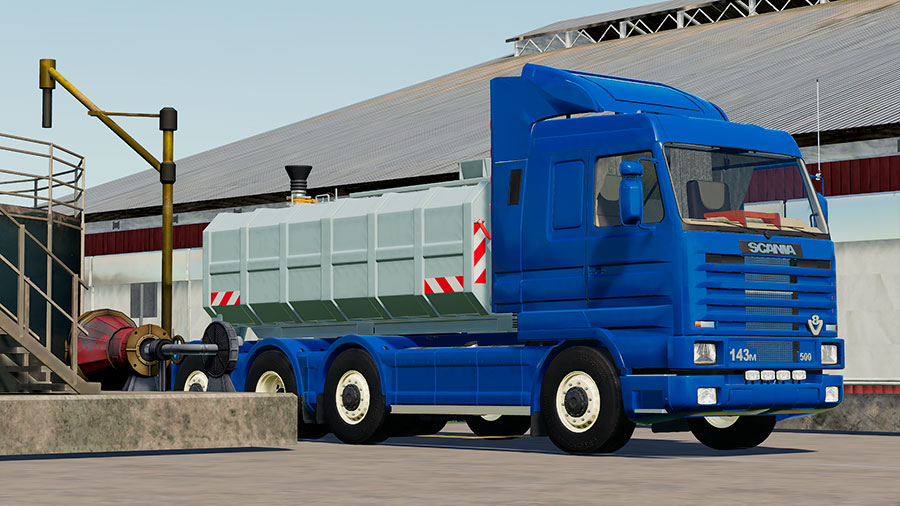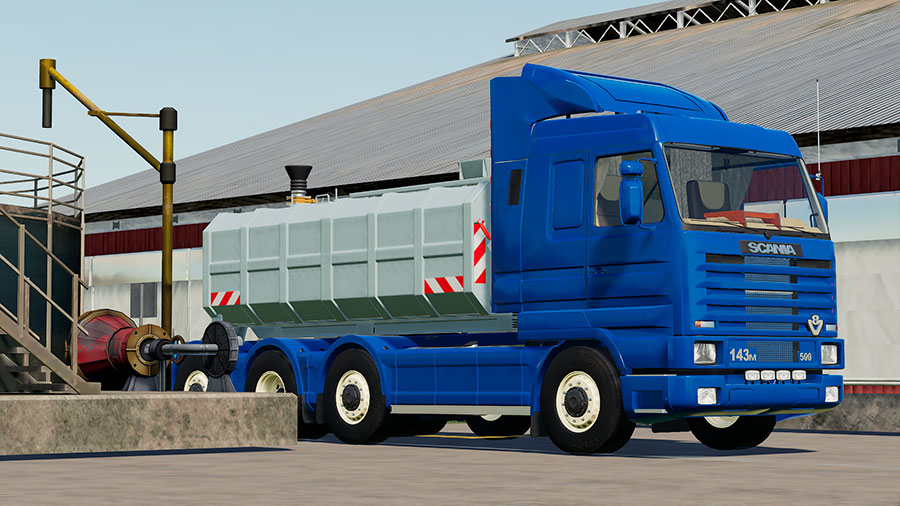 How to Download
5nine hosts this mod at Sharemods. Just click on the blue button under to get there.
We always use the modder's original download link when possible. Please let us know if there's a problem with the link. P.S. How to stay safe while downloading mods outside Giants' Modhub.