Here's a chance to download a modified version of the MAN Forestry Truck for Farming Simulator 19.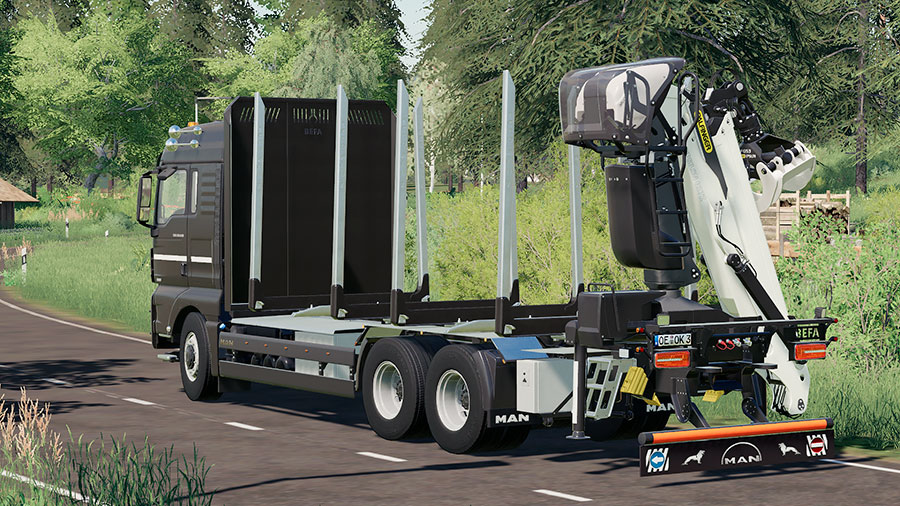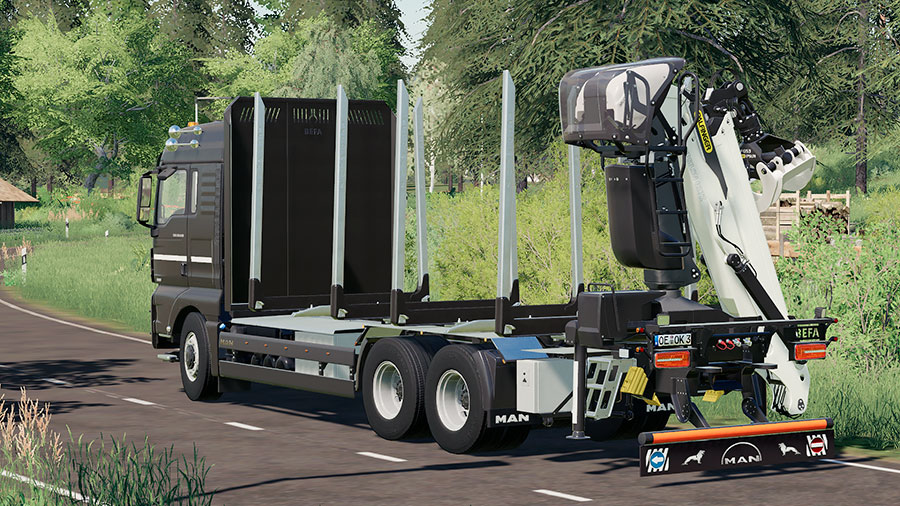 The truck is divided into a couple of control groups (press button G on your keyboard to switch groups.) There's one group for the support extensions, which are controlled manually. Then there's another group for the crane.
Several parts of the truck have separate color options. And there are more lights on this version, compared to the vanilla model.
Improved Crane
The log crane is more flexible than the base game version, making it easier to load the top logs. And it unfolds faster.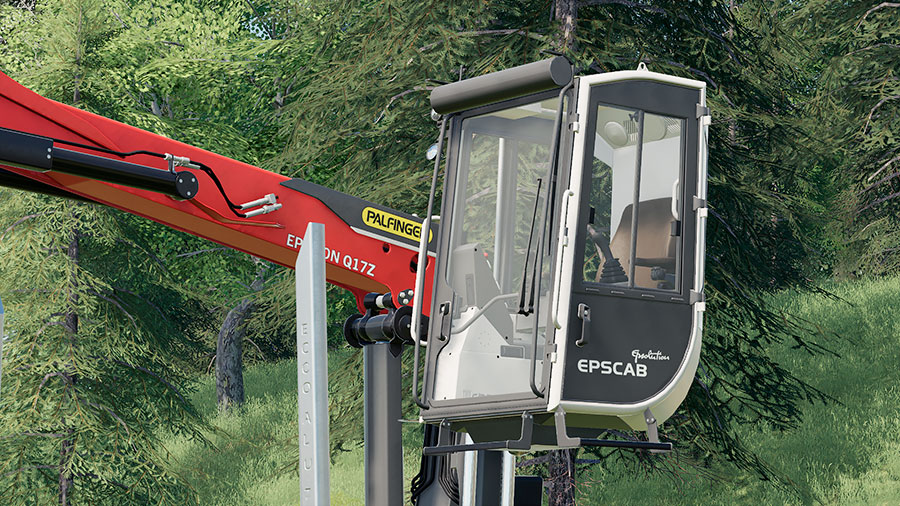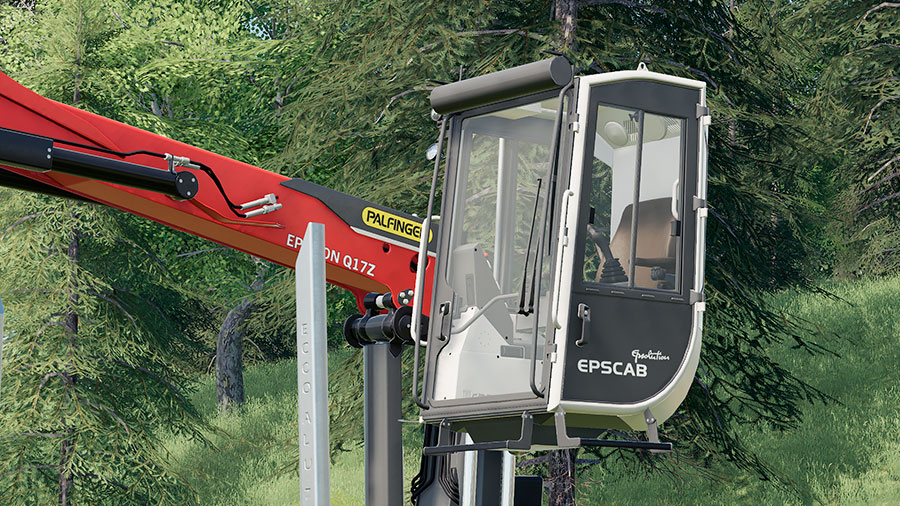 You can also buy a closed cabin for the crane in the shop.
And before anyone asks… No, the truck doesn't have an Autoloading function.
FS19 MAN Forestry Truck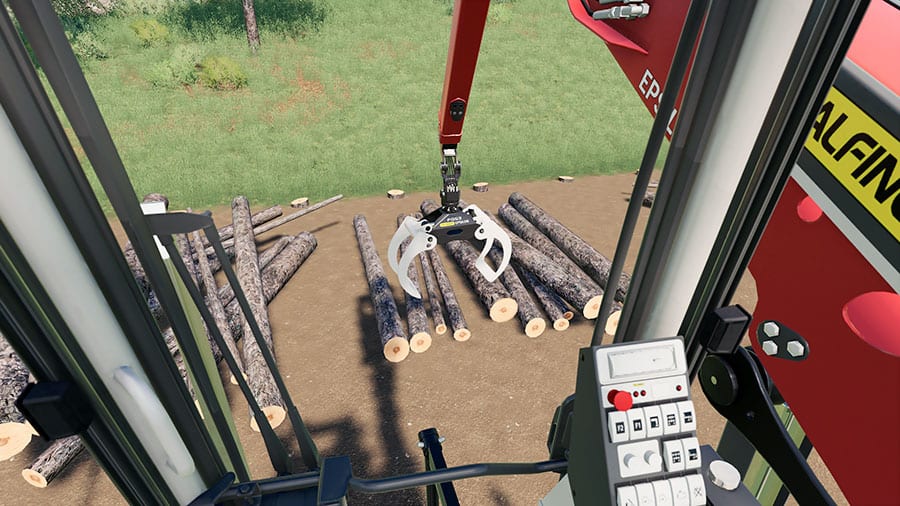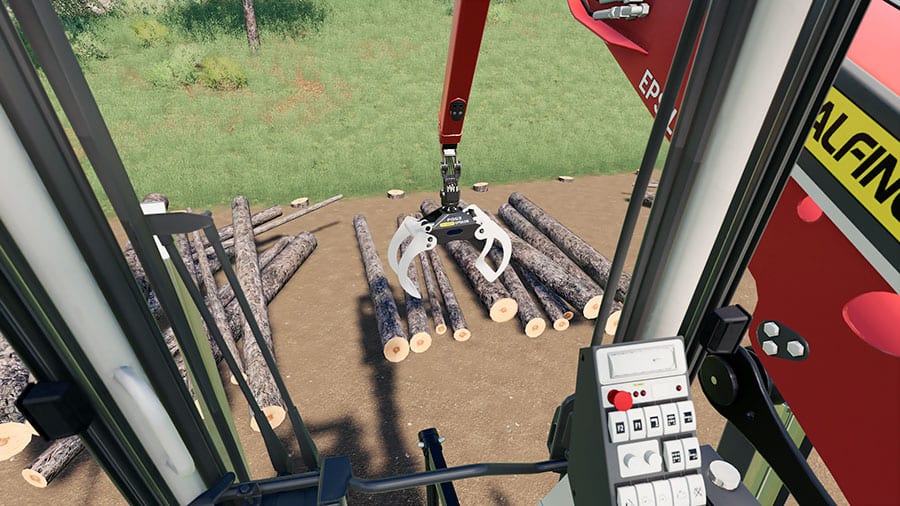 Here are the most important facts about this FS19 mod:
Brand: MAN.
Credits: Forst Meister/Das Otto.
Category: Forestry Machines.
Base price: 180,000.
Engine configurations: 1.
Power range: 640 hp.
Top speed: 80 kph | 49 mph.
Selectable colors: Yes.
Selectable wheels: Yes.
Wheel brands: Lizard and Nokian.
Extra Rear Hitch: Yes.
No Log Errors
We could not find significant errors when using this mod.
How to Download
Want to try the MAN forestry truck for yourself? Click the blue button below to get to its official download page. (Look for the green button that says 'HERUNTERLADEN.')
We always use the modder's original download link when possible. Please let us know if there's a problem with the link. P.S. How to stay safe while downloading mods outside Giants' Modhub.