FS 19 modshowcase: The Lizard Warrior++ trucks, revamped by 5nine.
This is theoriginal Lizard Warrior with lots of added extras. It's also 5nine's firstaddon for console players of Farming Simulator 19. This is what you get:
3 types of semis indifferent lengths.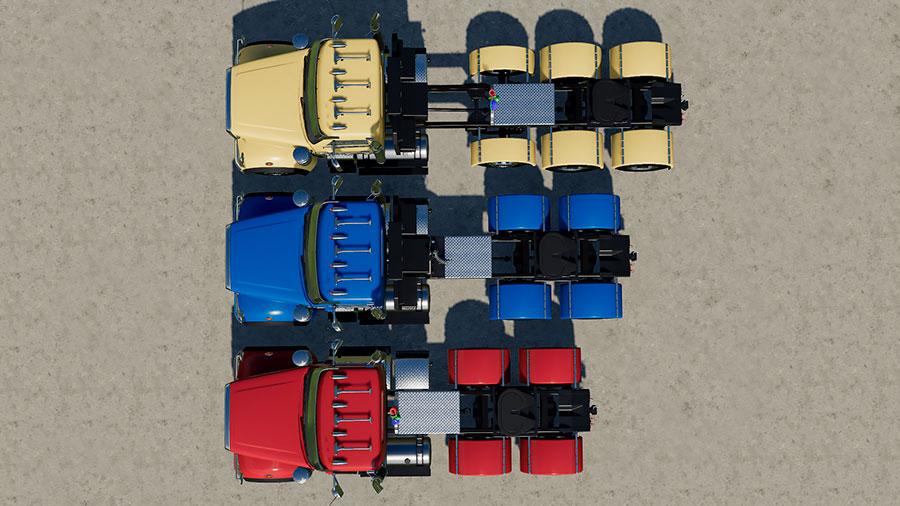 One flatbed version.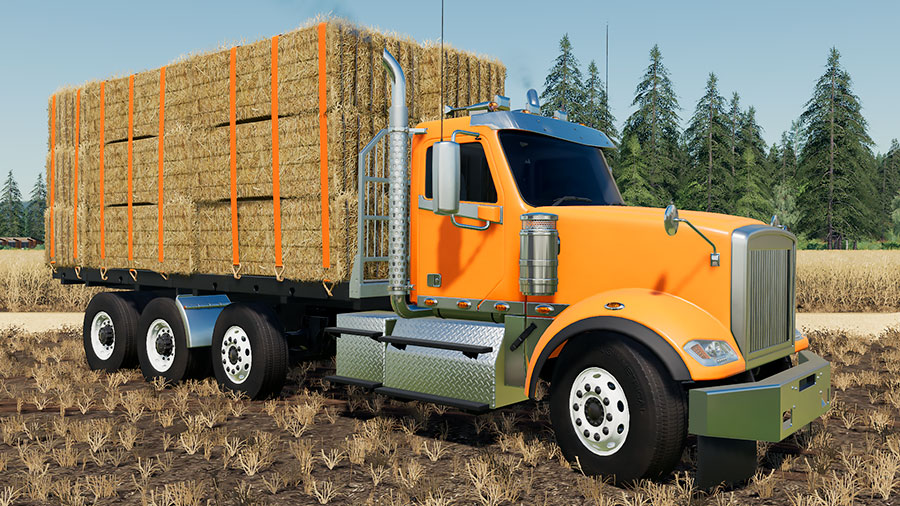 And one timber transportmodel.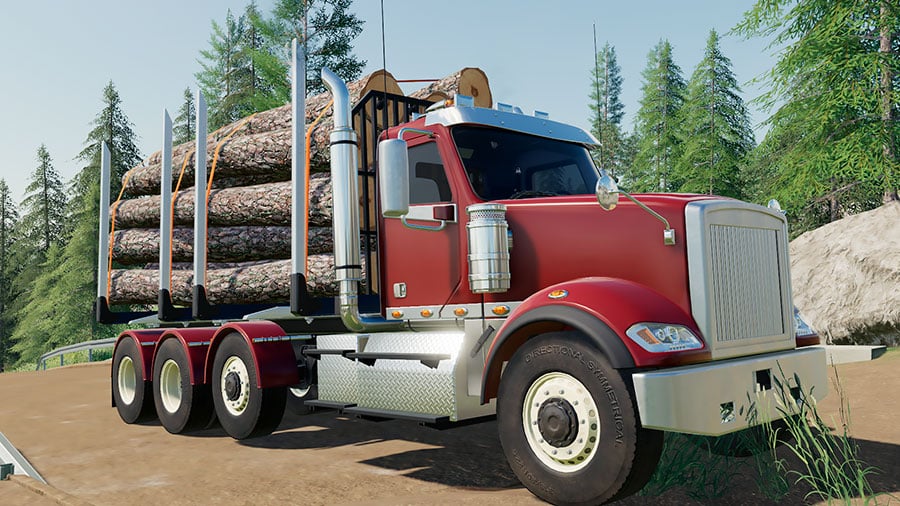 No Autoloading Flatbed
No, the flatbed doesn't have Autoload. The Autoload script isn't allowed on consoles. If you're on PC and want autoloading options, take a look at this trucks pack instead.
Note thatthe tag axle can be lowered on all models that have it. The tag axle wheels aresteerable, as well. And all trucks have a rear trailer hitch.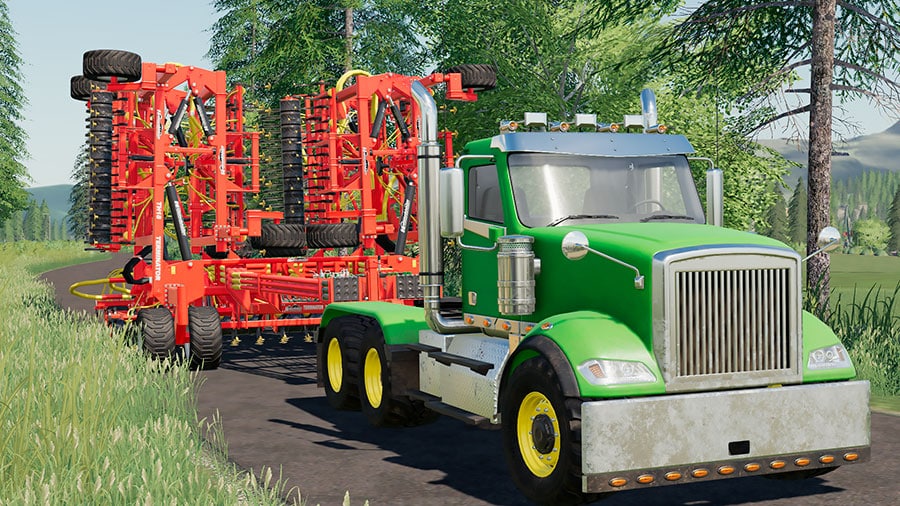 Several Extra Options
There's notmuch that you can configure on the base game warrior. Cue 5nine's moddedversion. It's highly customizable. Here are some highlights:
Colors -There are many color options for the body, the rims, and some of the exteriorparts.
Extra objects- You have 2 exhaust pipe options, several options for the rear fenders, and 3different bumpers to pick from.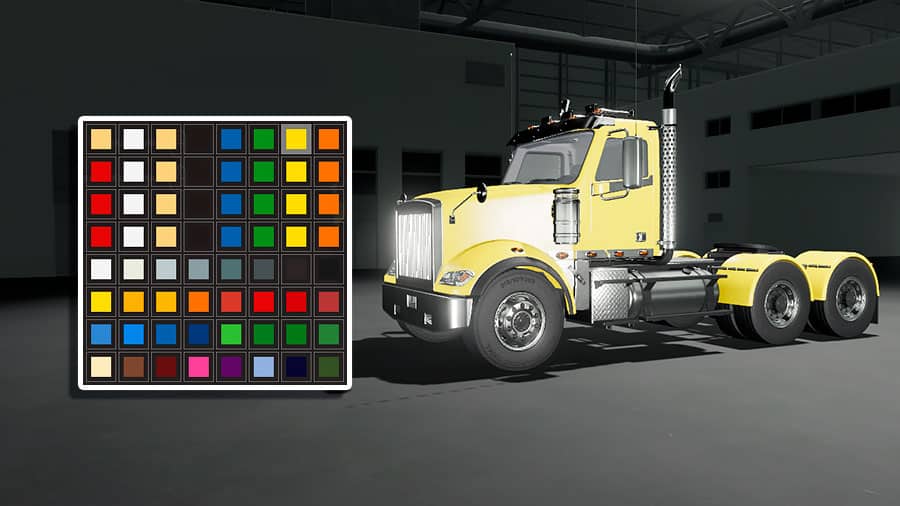 The trucksdon't have as many options as some of 5nine's earlier creations. The reason isthat 5nine wanted to do something for the console farmers as well. But PCplayers shouldn't ignore it. This modification is an excellent addition to the "GloriousPC Gaming Master Race" too.

FS19 Lizard Warrior++
I reallylike the Lizard trucks in Farming Simulator 19. They look and drive reallygood. 5nine has managed to make the Lizard Warrior a whole lot better, mainly becauseof all the extra options. Here are some of the most critical data:
Brand: Lizard.
Credits: Giants Software and 5nine.
Category: Trucks.
Base price: 142,000.
Engine configurations: 2.
Power range: 460 and 590 horsepower.
Top speed: 110 kilometers per hour | 68 miles per hour.
Selectable colors: Yes, many.
Selectable wheels: Yes.
Wheel brands: Lizard, Trelleborg, and Nokian.
Extra rear hitch: Yes.
Errors: No.
Platforms: PC, Mac, Xbox One, PlayStation 4.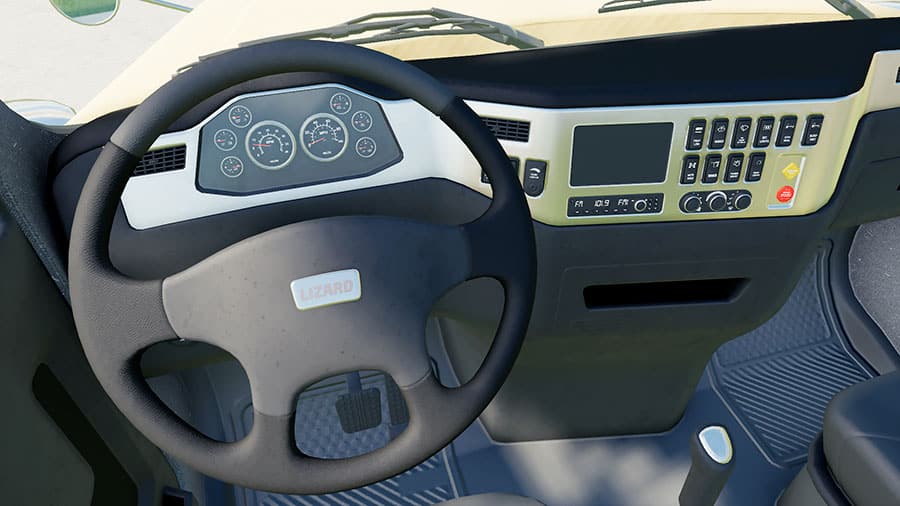 How to download
Giants has liked 5nine's Warrior truck so much it recently made it available on all platforms through the official Modhub. You can also visit its exclusive page on Farming-Simulator.com by clicking the blue button.
1.0.0.1 Changelog – More Models
(UpdatedNovember 23, 2019) Wow!This is how you update your FS 19 mod! 5nine has just released his firstupgrade for the Lizard Warrior ++ trucks. And it's almost like getting acompletely new addon. The update includes three new versions of the truck:
1. There's a sleeperversion.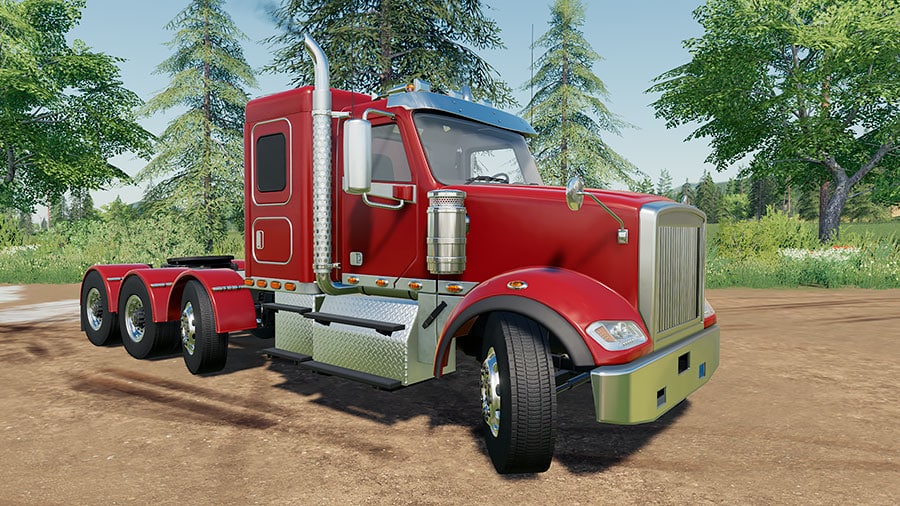 There areactually two sleeper configurations, with or without a steering tagaxle.
2. Then, there's ahooklift version.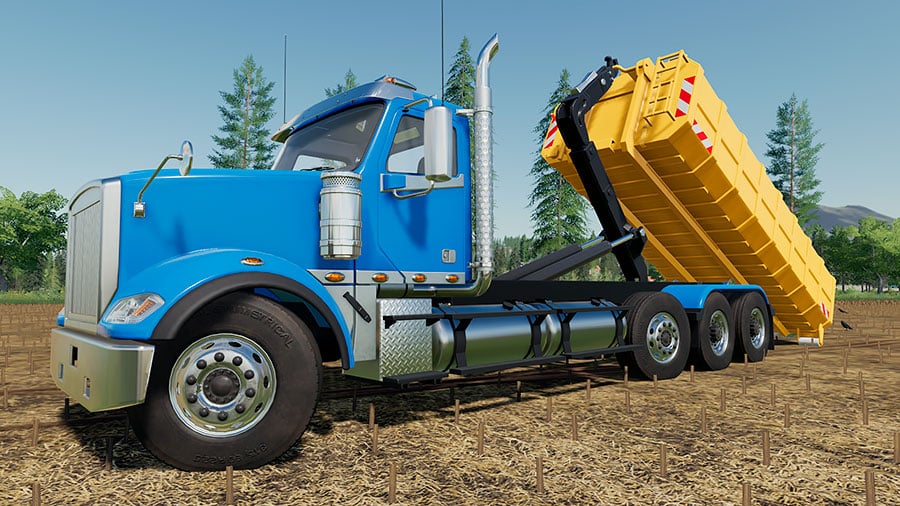 Yes, thisone has an option for a tag axle, as well. It works with most hookliftapplications as long as they fit onto the bed.
3. Finally, there's the singlerear axle model.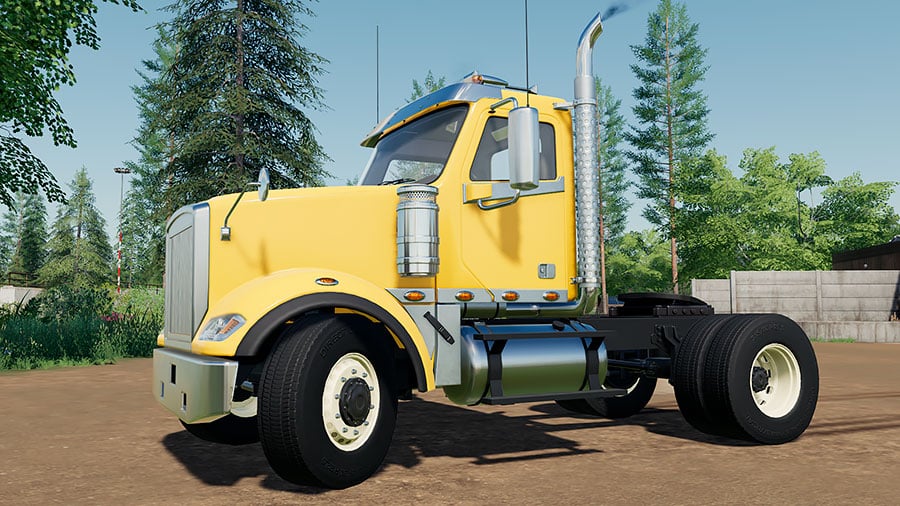 This configuration is fascinating. It can be fitted with 5nine's Fastlifter addon (click here.) It adds loader capabilities to your truck, ideal for loading and unloading flatbeds when there are no forklifts or other loaders around.
The FS 19 Fastliftercan use standard front loader attachments, like buckets and pallet forks. Andyes, you can still hook up trailers to the semi while having the Fastlifterattached.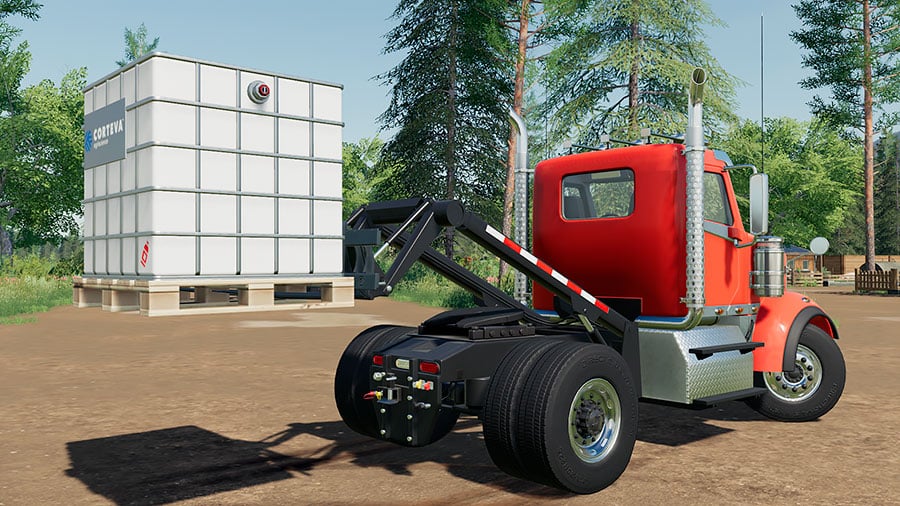 The Fastlifter is Real
Some might say the Fastlifter addon is unrealistic. It's not, although it's not common. Similar loaders are used in the real world. Just take a look at this video:
Go to Download
We always use the modder's original download link when possible. Please let us know if there's a problem with the link. P.S. How to stay safe while downloading mods outsrefe Giants' Modhub.