Farming Simulator 19 mod showcase: The Man TGS 26.500 truck, ITRunner edition, modified by PM-Modding.
(Updated April 5, 2020) There's a new version of this truck available. You can read more about it here.
This version of the Man is a great truck addon, which matches the ITRunner containers, beds, and tanks that you'll find within Agrartechnik Nordeifel's pack of hook lift add-ons (click here to get it.)
Yes, it'spossible to use the containers from Giants' ITRunner pack too, but the truck'sbed isn't long enough. Using them might cause some unfortunate tail tipping…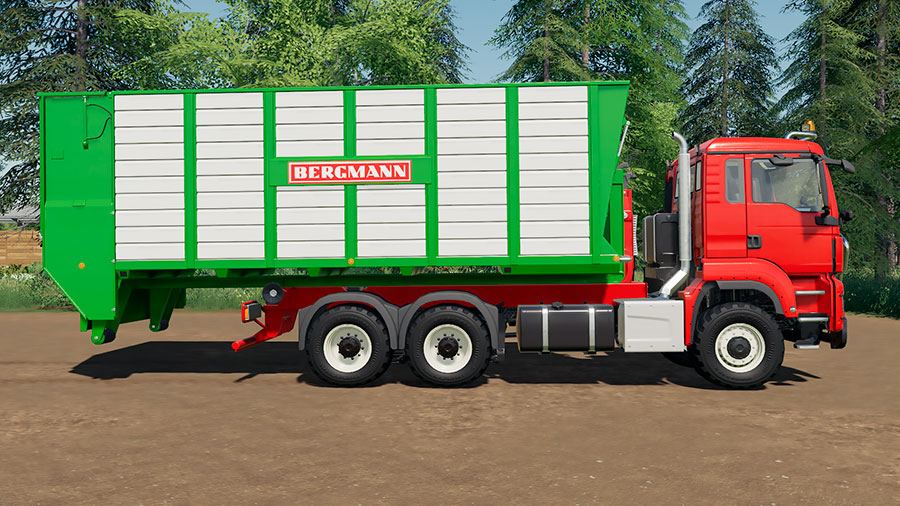 TGS 26.500 In-GameFeatures
Colors – The mod includes more than 60 differentcolor variations, and not just for the cabin. You can add your favorite colorsto the frame, the rims, and the hook lift, as well.
Wheels – The truck has some wheel optionstoo. You can go with tires from Trelleborg, Lizard, or Nokian.
Design – You can shop a couple of objectsfor the front of your truck. There's a bullbar, and there's a protection platetoo.
FS19 Man TGS 26.500 ITRunner Mod Specs
The ManITRunner truck is a good supplement for the ITRunner pack by AgrartechnikNordeifel. Hopefully, the truck's modder will adjust it to eliminate the backflipissues (see below.)
Brand: Man.
Credits: Giants Software, PM-Modding.
Category: Trucks.
Base price: 165,000.
Engine configurations: 3 – TGS 26.430, TGS 26.470, and TGS 26.510.
Power range: 430 to 510 horsepower.
Top speed: 80 kilometers per hour | 50 miles per hour.
Selectable colors: Yes.
Selectable wheels: Yes.
Wheel brands: Lizard, Trelleborg, and Nokian.
Extra rear hitch: No.
Errors: No.
Platforms: PC, Mac, Xbox One, PlayStation 4.
No errors.But some of the ITRunner applications made the truck do a 360 backflip during off-loading,due to how the application fronts collide with the rear of the truck.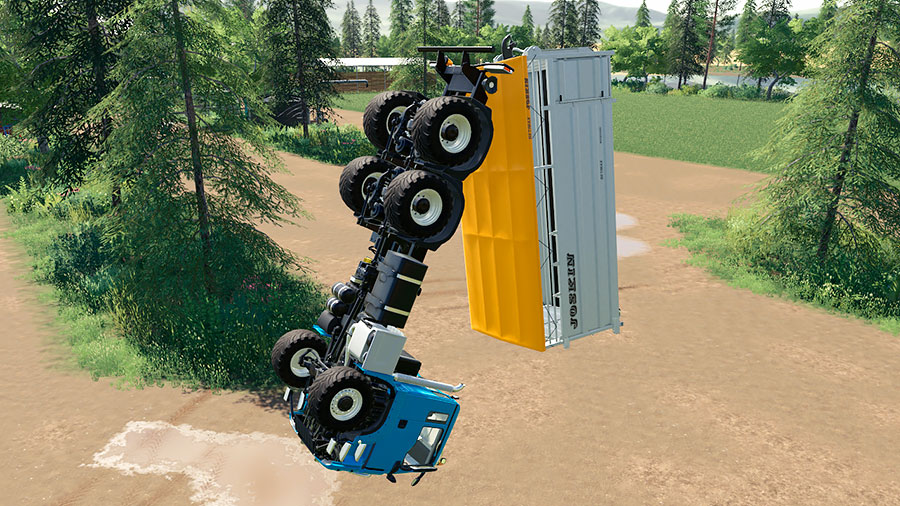 How to Download
You'll find the truck inside the in-game Modhub. You can also visit its page over at the Farming Simulator website – The blue button takes you there.
Go to Download
This mod is an official Modhub mod. Please, do the modder a favor and only download it from the in-game hub or from its official mod page on Farming-Simulator.com.