Finally, you can download the Peterbilt 379 DayCab truck for Farming Simulator 19.
Giants' US trucks look really good. We thinkthis one looks even better.
FS19 Peterbilt 379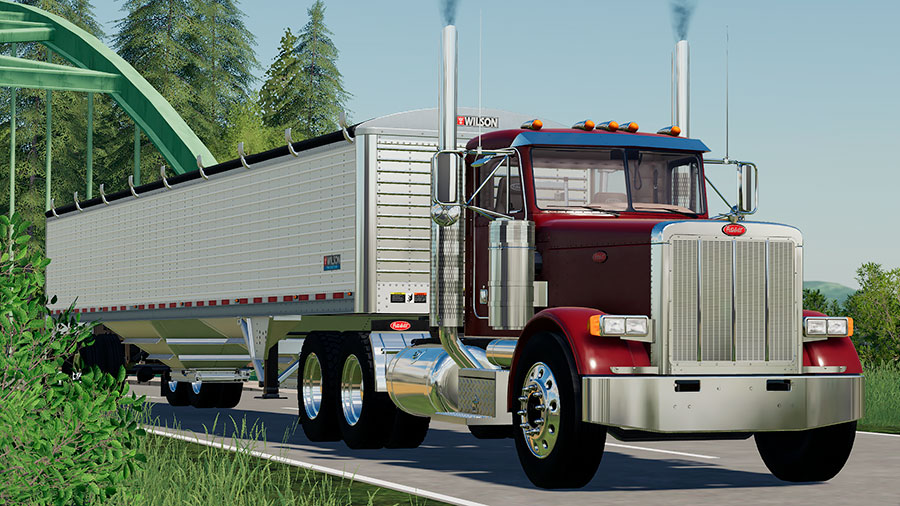 Brand: Peterbilt.
Modder: 7L Farms Inc.
Category: Trucks.
Base price: 24,500.
Engine configurations: 1.
Power range: 650 HP.
Top speed: 86 mph / 139 kph.
Selectable colors: Yes - Lots and lots.
Selectable wheels: No.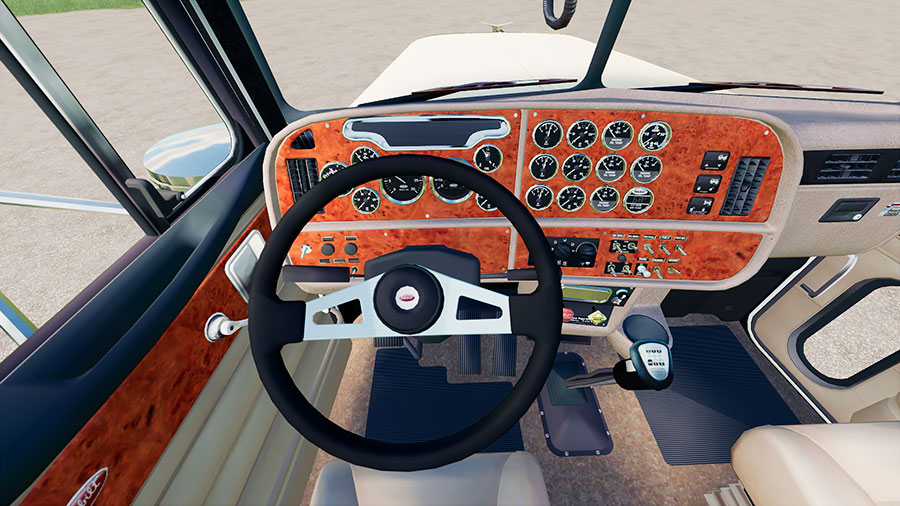 Theconfiguration options are kept to a minimum. But that doesn't matter. The truckis so good-looking.
And it behaves better than most on the roads (most likely the result of some nice coding work.)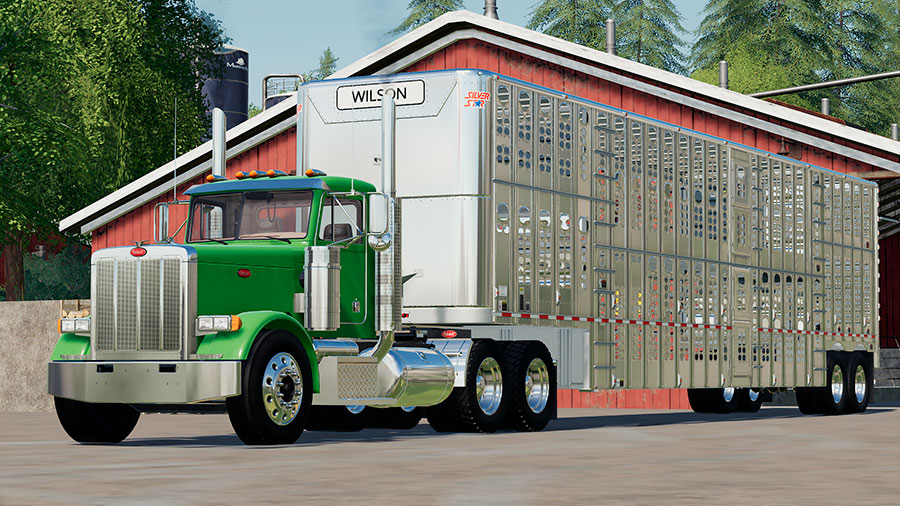 2.0.0.0 Changelog – More Options
(UpdatedNovember 26, 2019) Thenew version adds a material selection for the rear wheel hubs. The body of thetruck has been raised slightly, compared to the first version.
Thereare other changes, as well:
Thenew version of the 379 now includes working mirrors.
Andparts of the interior have gotten an upgrade too.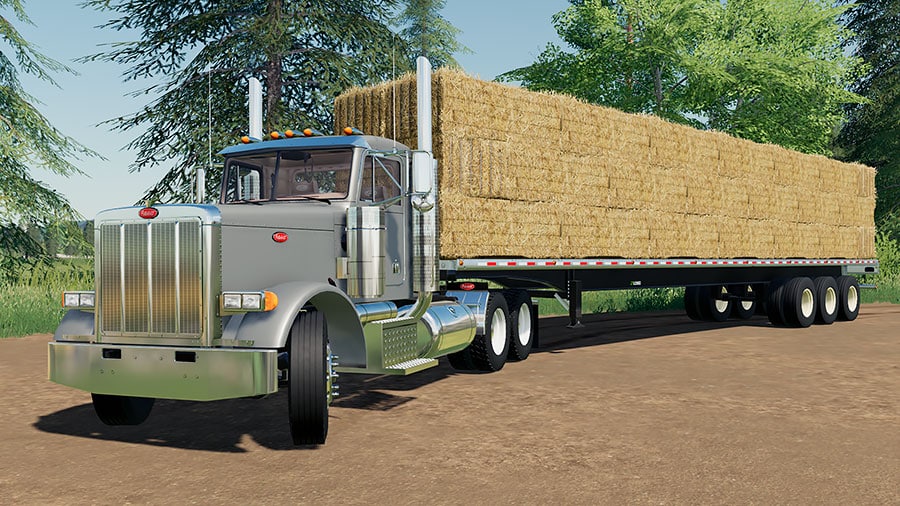 How to Download
7L Farms has released the updated Peterbilt on his Facebook page. I'll send you off to the release post containing the download information (click the blue button.)
Go to Download
This is not the modder's original link. We have tried to locate it without luck. If you know the original link, please contact us. Until further notice, the file has been placed on a Non-Pay-Per-Download server.