Here, I'lltell you more about the Lizard 470 vehicle transport truck for FarmingSimulator 19, and where to download it. (See below for the downloadfacts.)
The truckhas two different versions of the transport bed; one forforestry equipment, the other one dubbed 'Excavators'. Especially thelast version is ideal for transporting other machinery than forest harvestersand forwarders, like tractors or telehandlers, for example.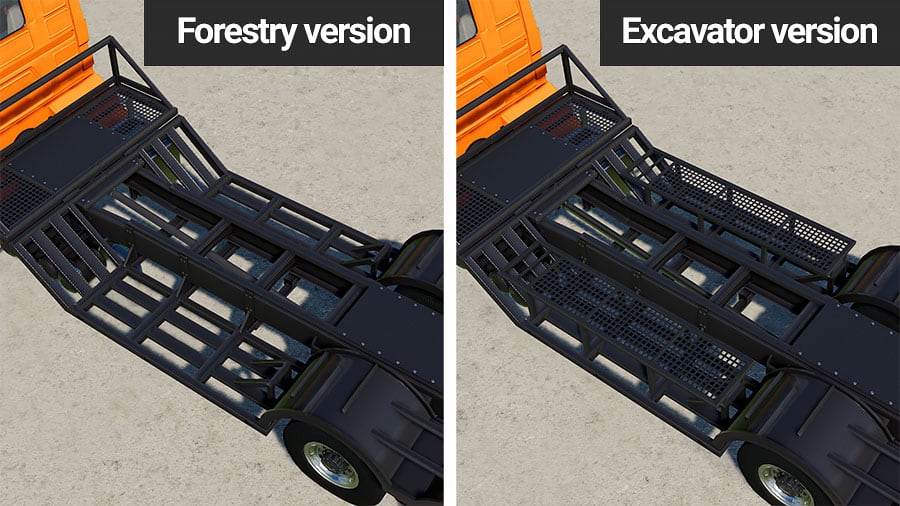 Note thatsome vehicles will have a hard time getting onto the trailer dueto its construction.
Branded Lizard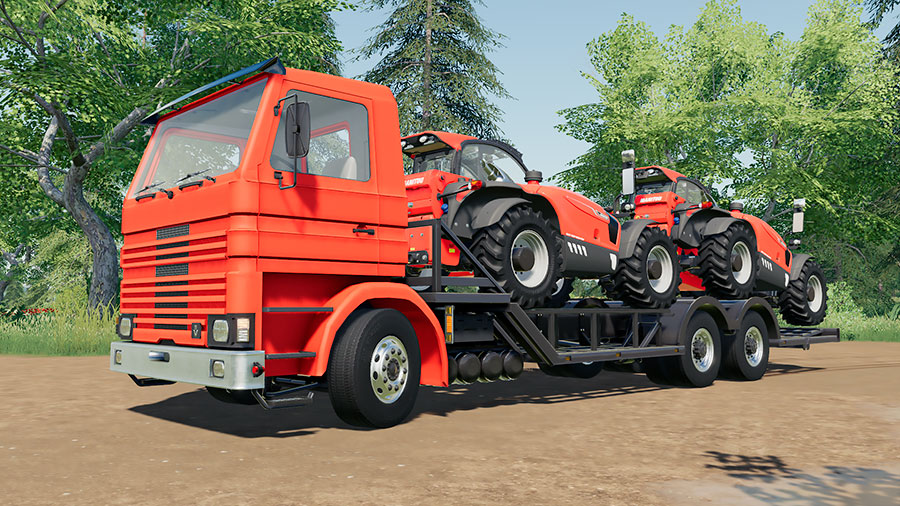 The in-gamebrand is Lizard. But you don't have to look very hard to realize it resembles aclassic Scania. I guess the Lizard brand is used to make it available onconsoles too.
You can lowerand raise the loading ramp with your mouse, or by activating the leftbumper and right thumbstick on your controller simultaneously.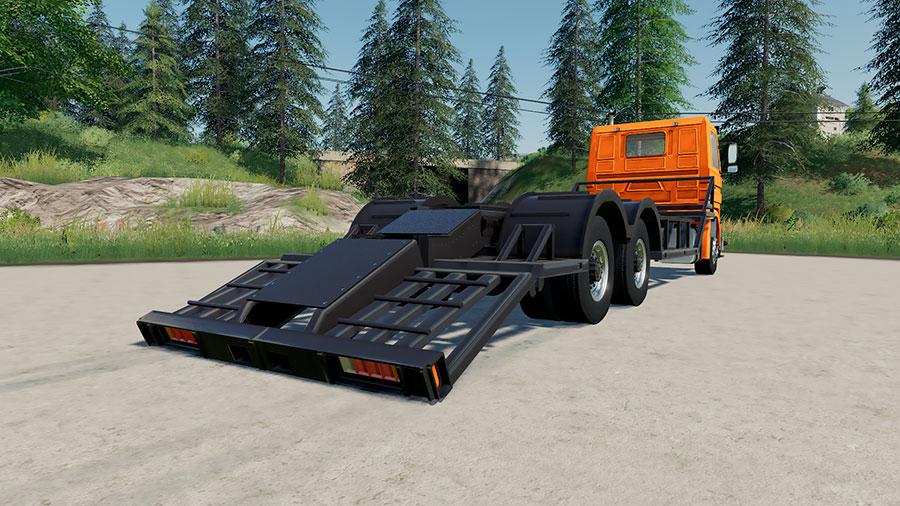 Looks Great
There'sreally not much to configure, besides the transport bed and the colors for thecabin. But it's a great looking, well-modeled, highly optimized transport toolthat will bring joy to many fans of classic, Scandinavian made trucks.
Andespecially the interior looks nice, with an old, used finish.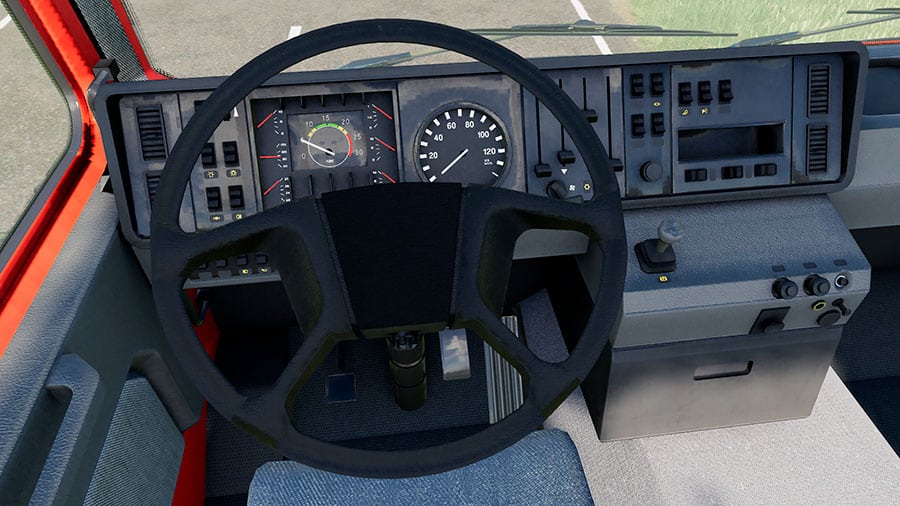 FS19 Lizard 470 VehicleTransport Truck
Here aresome of the available information about this nice mod:
Brand: Lizard.
Credits: Inf.
Category: Trucks.
Base price:150,000.
Engine configurations:1.
Power range:470 hp.
Top speed:80 kph | 49 mph.
Selectable colors: Yes - Tons.
Selectable wheels: No.
Wheel brands:Lizard.
Extra Rear Hitch: No.
Platforms: PC, MAC, PS4, XB1.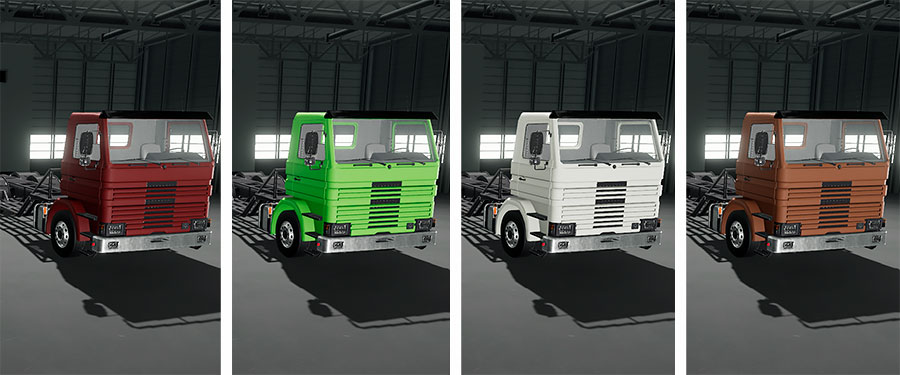 How to Download
This is a Modhub-mod. You can either download it from inside the game or by visiting the online download page (click here.)