FS19 modsshowcase: The Kröger Agroliner HKD 302 turntable trailer, modified byGamer8250.
There havebeen several similar addons for the Farming Simulator games through the years,but I can't remember any of them being as detailed as this one.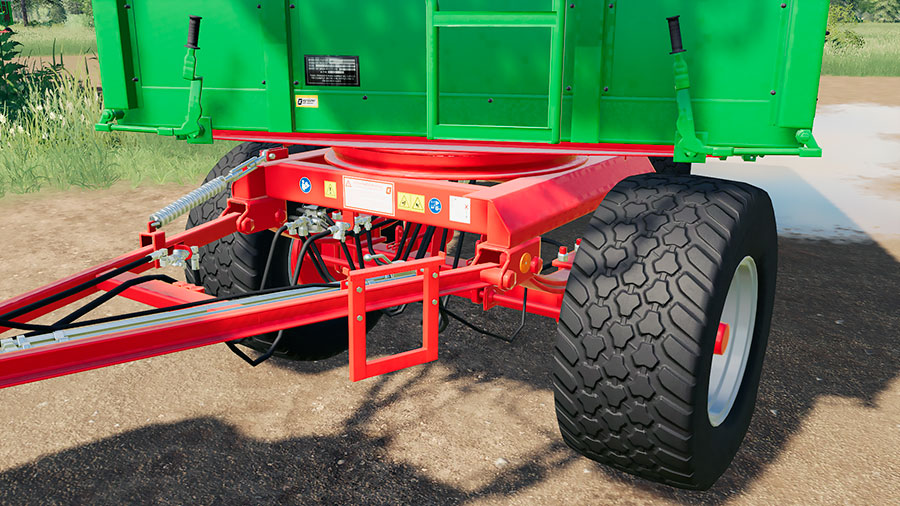 User-FriendlyCustomizations
There areseveral things you can customize with this version of the Kröger trailer.First, there are a number of wheel options from different brands. Then, thereare logo options, reflector choices, and a nice chunk of color alternatives,both for the dump box and the cover.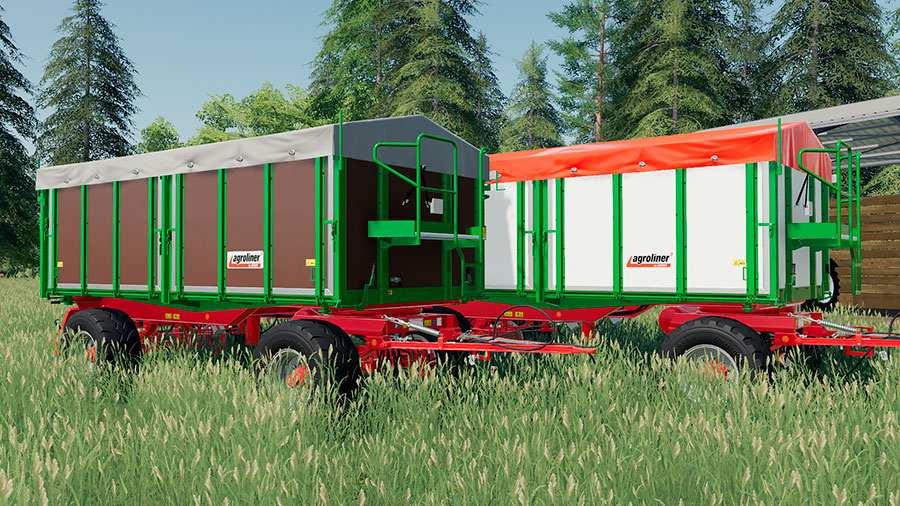 Anothercool feature is that you can decide how many grain doors your trailer shallhave, one or three.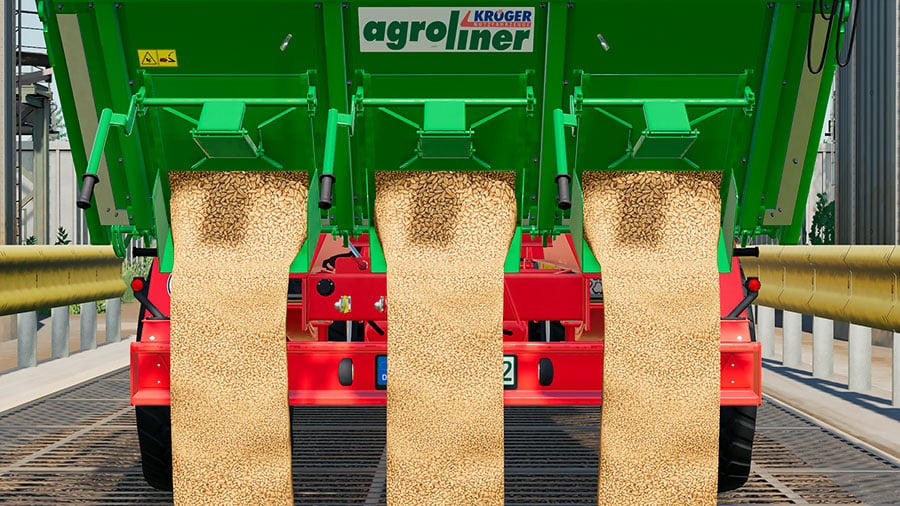 You can make a grain trainthanks to rear hitches.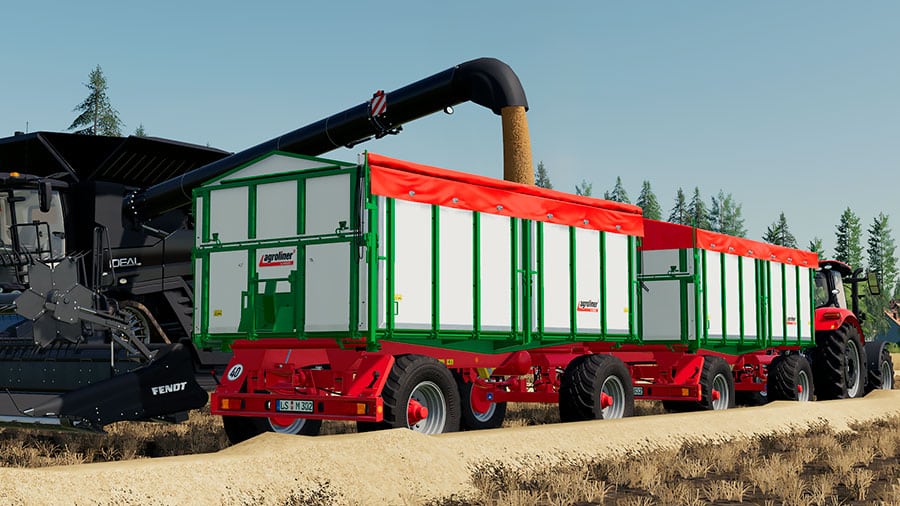 FS 19 Kröger Agroliner HKD302
This is oneof the best Kröger trailer add-ons for Farming Simulator 19. It just looksamazing. And once I got the hang of reversing turntable trailers, it was a funtrailer to use, as well. Here are some details:
Brand: Kröger.
Credits: Gamer8250.
Category: Trailers.
Base price: 20,000.
Capacity: 21,000 liters.
Accepted: Most Farming Simulator 19 solids.
Tip options: Side tipping, through rear door, or through one or three grains doors.
Selectable colors: Yes.
Selectable wheels: Yes.
Wheel brands: Trelleborg, Michelin, and Mitas.
Extra rear hitch: Yes.
Errors: No.
Platforms: PC, Mac, PS4, and XB1.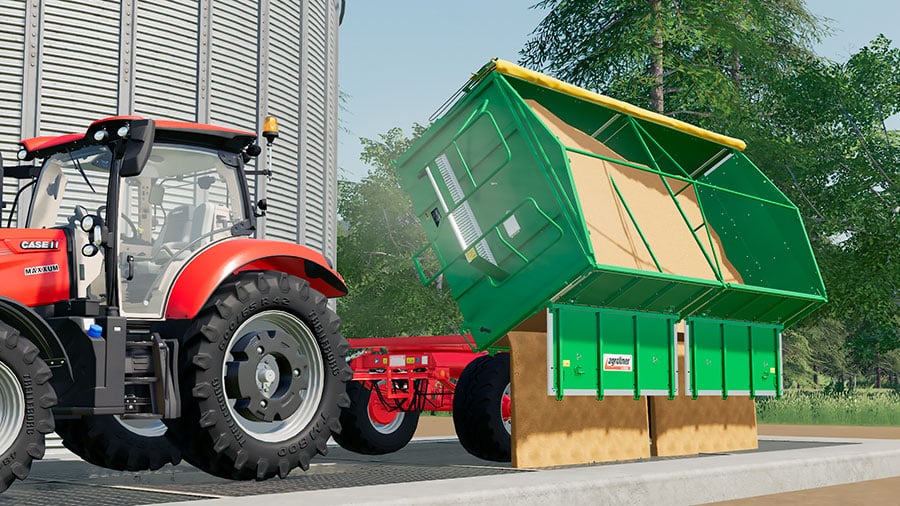 Where to Download
Giants has approved the Kröger Agroliner HKD 302 for inclusion on the official Modhub. You can get it from within the game. You can also visit the official download page (by clicking the blue button.)
1.1.0.0 Changelog – Now,an Auger Wagon
(UpdatedNovember 29, 2019) Hereyou have a significant update of the Agroliner trailer. The new version comeswith the Can Agro overload auger as an in-game option. Now, it's possible touse the trailer to refill seeding and spreading equipment, for example.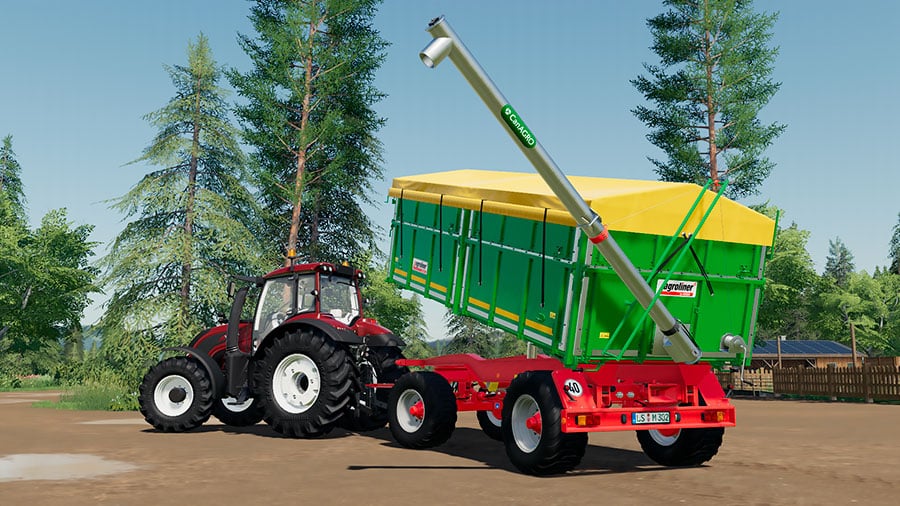 The updatealso includes a revised version of the normal map textures for the trailer.
Version 1.2.0.0 – Small,but Important Fix
(UpdatedDecember 10, 2019)The Kröger trailer had some issues with the unloading setup. The modder hasfixed them now, making the trailer better than ever.
Version 1.2.1.0 – Another Bug Fix
(UpdatedDecember 19, 2019) Anotherupdate of the Agroliner has been uploaded to the Modhub. This update fixes abug with the collision.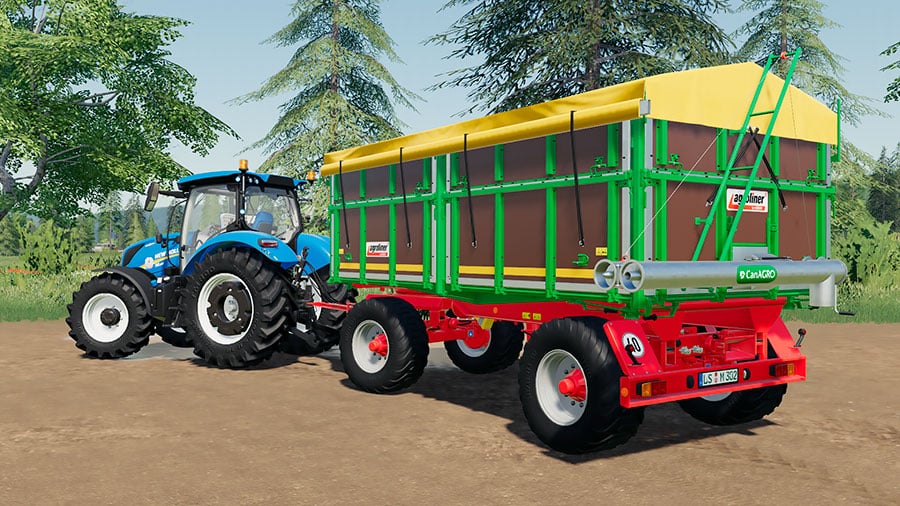 Go to Download
We always use the modder's original download link when possible. Please let us know if there's a problem with the link. P.S. How to stay safe while downloading mods outsrefe Giants' Modhub.