FS19 mods presentation: The Kuhn Profile 1880 TMR Mixer Trailer, made available by Młody98. Looking for the download link. Check at the bottom of this post.
Can aTMR mixer be beautiful? Yes, I think so. I've had a soft spot for the Kuhn mixer since FarmingSimulator 2013. Can you imagine how happy I am seeing it dressed up in FS19features?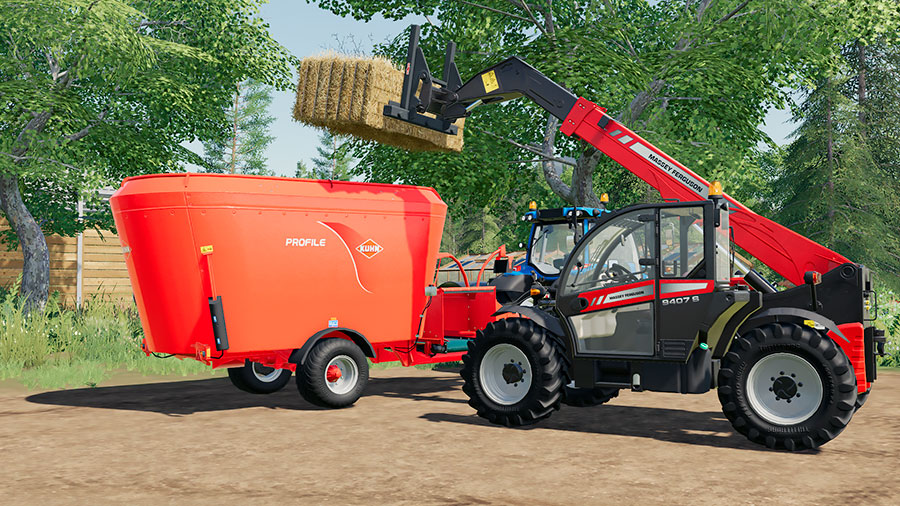 Overhauled Kuhn
Młody98 hasmade several things to make the Kuhn mixer ready for FS19. It has, of course,the mandatory textures. You have more options too, like the ability todecide on which side you want to unload the TMR.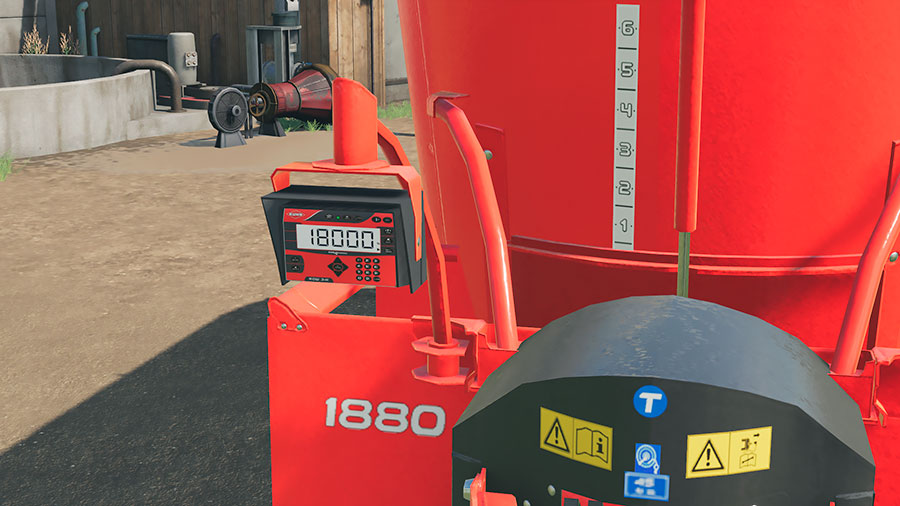 Thisversion of the Kuhn Profile 1880 also has connection hoses that attachto all tractors that are ready to receive them.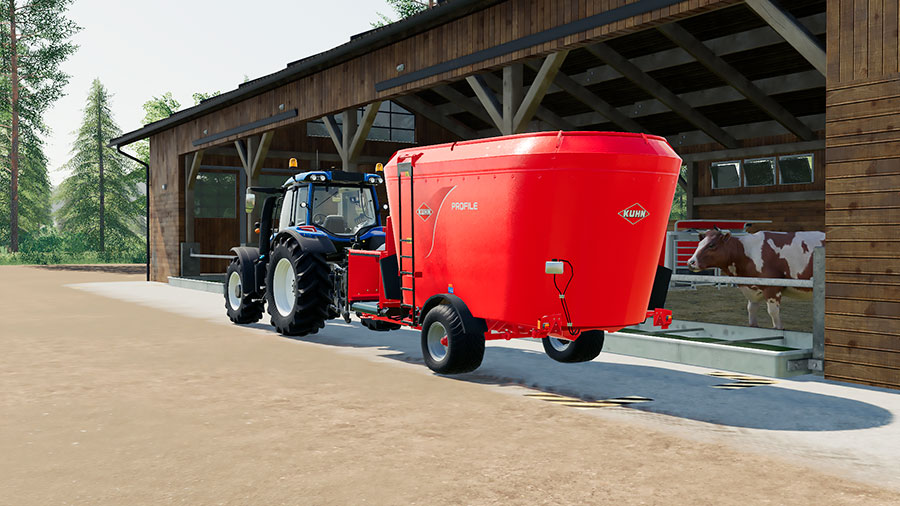 FS19 Kuhn Profile 1880
It'srelatively easy to convert older FS models to Farming Simulator 19. Creatinggreat conversions, however, is a work of art. The Kuhn mixer wagons verifyMłody98 as a great artist. Here is some useful information:
Brand: Kuhn.
Credits: Młody98.
Category: Animals.
Base price: 39,000.
Capacity: 18,000 liters.
Required power: 90 horsepower.
Accepted: Total Mixed Ration, straw, hay, and silage.
Tip options: Left or right side unloading.
Selectable colors: No.
Selectable wheels: No.
Extra rear hitch: No.
Errors: No.
Platforms: PC, Mac, XB1, and PS4.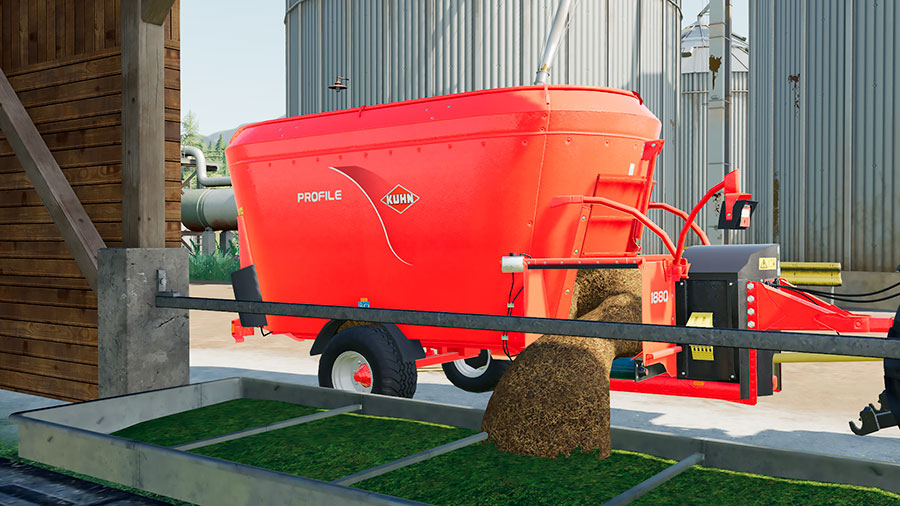 Download from the Modhub
The Kuhn Profile 1880 mixer trailer has received a well-earned spot on the official Modhub. It's available from inside the game, also on the official mod page. Click on the blue button to open the last-mentioned download location.
Go to Download
We always use the modder's original download link when possible. Please let us know if there's a problem with the link. P.S. How to stay safe while downloading mods outsrefe Giants' Modhub.