Here'sour showcase of the Hawe SLW 50 TN silage trailer for Farming Simulator 19. You'll find the download infotowards the end of the presentation.
This is another beautiful mod, created by the Agrartechnik Nordeifel modding powerhouse (28 FS19 mods so far.) Can a trailer be beautiful? Yes! And this is one of the best-looking ones I've seen in a long time. Just have a look at all the hoses, almost like the real thing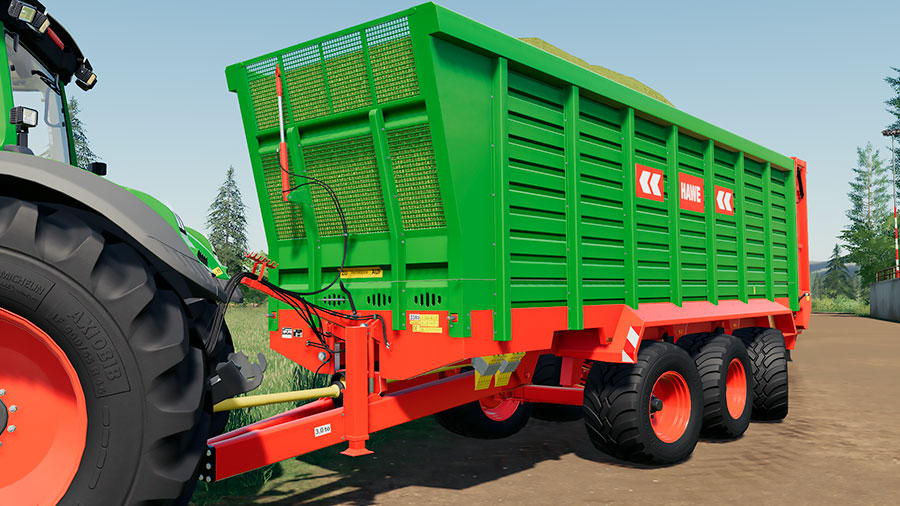 True Silage Trailer
The FarmingSimulator 19 version of the Hawe SLW 50 just won't accept anything. Being asilage trailer, it only has room for chaff, silage, grass, straw, sugar cane,and woodchips. It won't help you emptying combines, for example.
The modstays true to how the trailer is being used in real-life. It's mostly used for forageharvesting in Europe.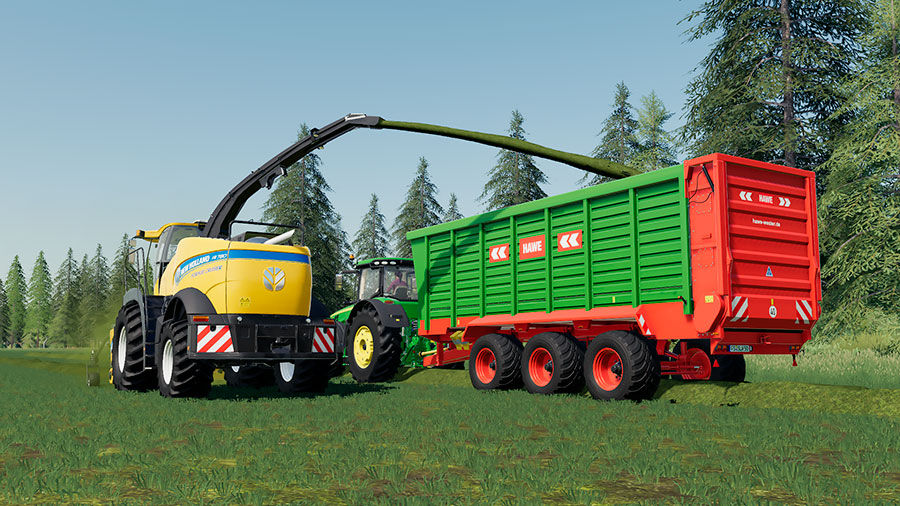 Impressive Modding
The Hawetrailer mod looks stunning. With just over 12 MB, it's alsoperfectly optimized for the game, while still keeping much of the neededdetails to make it appear authentic.
When buyingit, you have several color options for the frame, and parts of theforage box. There are also a couple of wheel options (see below.)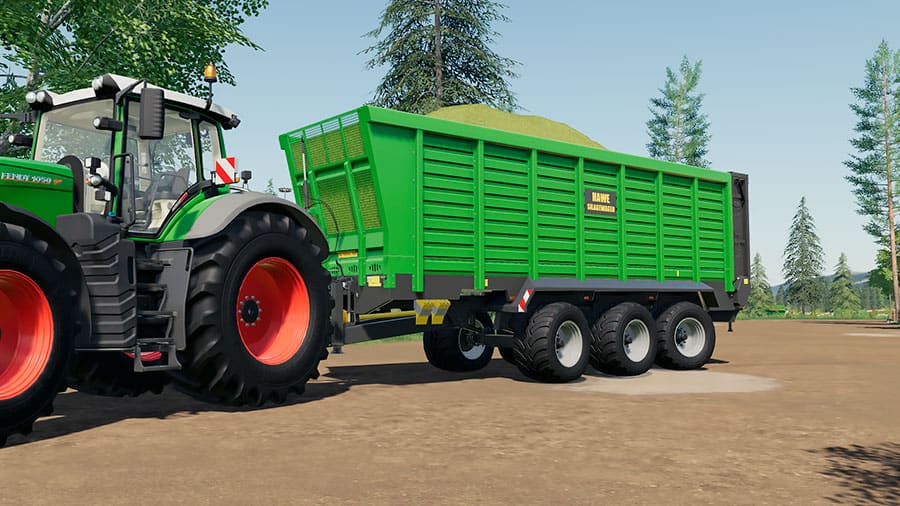 Mouse Controlled Trailer
Severalaspects of the trailer are mouse-controlled, like opening andclosing the top front wall. You can also raise and lower the front axle andtilt the trailer horizontally, all by a mouse. (See the F1 help menu forguidance.)
Yes, thosefeatures are only cosmetic. But they make a cool trailer even cooler.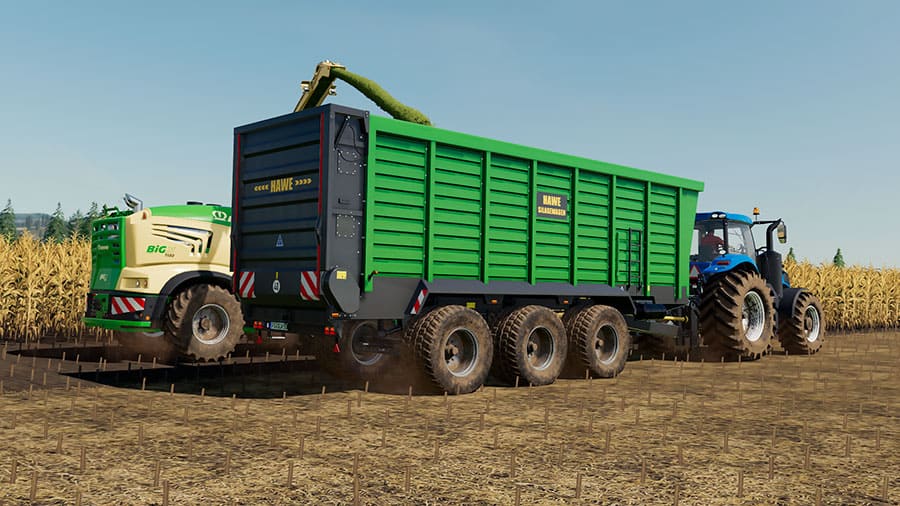 FS19 Hawe SLW 50 TN
Here issome essential information about the Hawe silage trailer:
Brand: Hawe.
Credits: Agrartechnik Nordeifel.
Category: Trailers.
Base price: 73,000.
Capacity: 52,000 liters.
Tip options: Push-off through the rear door.
Selectable colors: Yes, for some body parts and the rims.
Selectable wheels: Yes.
Wheel brands: Trelleborg and Michelin.
Platforms: PC and Mac.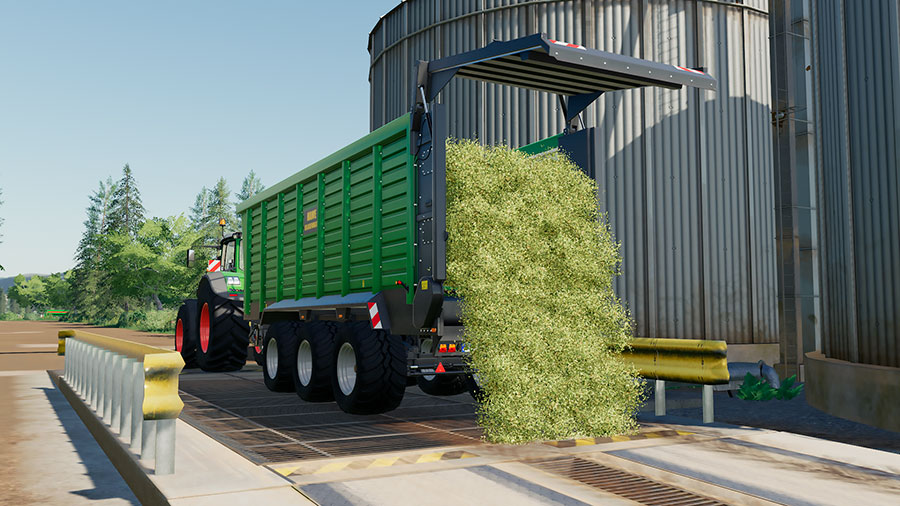 Version 1.0.0.1 – Fill Fix
(UpdatedMarch 16, 2020) There'san update to the Hawe trailer in the Modhub. The new version has a fix for the autoAimTargetNode,which is essential to the pipe of forage harvesters.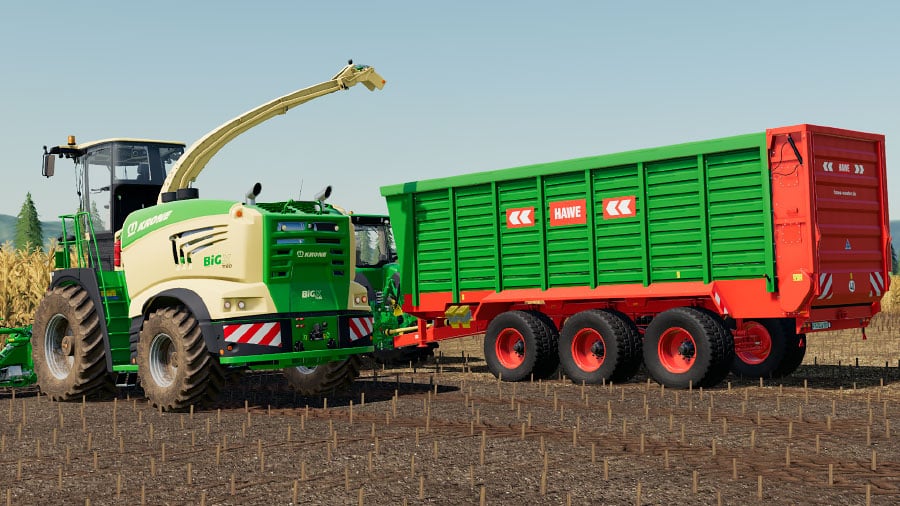 How to Download
Since this is an official Modhub-mod, you can download it directly from the Modhub within the game. Or you can visit the official download page on Farming-Simulator.com (click here.)