Here you'lllearn more about the Kögel flatbed semi-trailer with Autoload for FarmingSimulator 19, and where to download it. The download info is located at theend of this presentation.
This is a modified version of the trailer we've written about earlier. The updated version has more functions.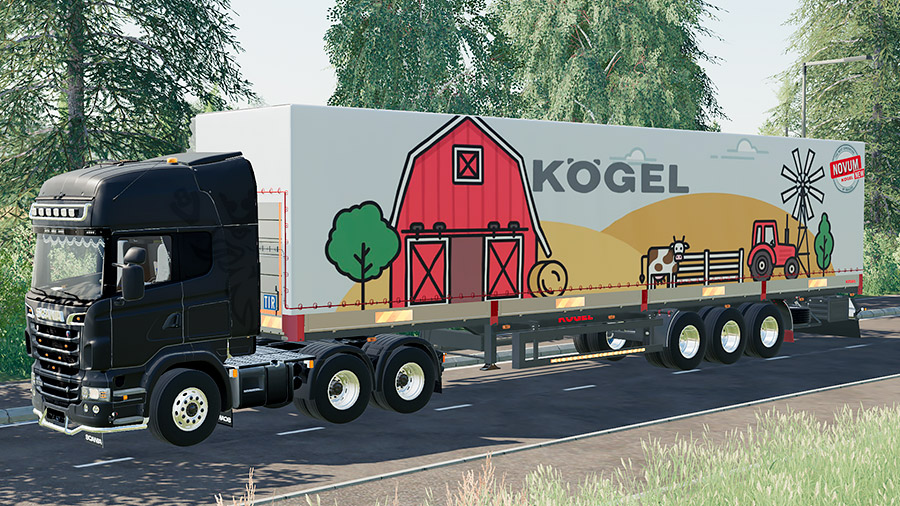 Autoload
When you'retired of stacking bales manually, you can let the Autoload function do itsmagic. This trailer accepts square bales, round bales (several versions),pallets, egg boxes, and even cotton modules. Here are the most used keyboardshortcuts:
Z = Togglebetween the available products to load.
U = Autoloadon or off.
Y = Unloadsstuff.
B = Togglesbetween the unloading positions (guided by a marker.)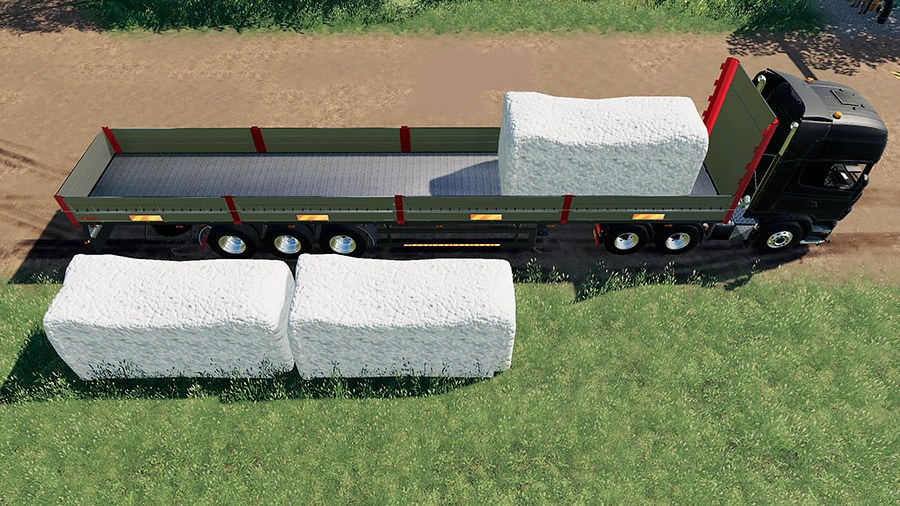 Flexible Unload Marker
You can domore to control the unloading positions other than choosing a side (left,right, or to the rear of the trailer.) You can move the unloading markerin many directions, once you've picked the side. See the F1 help menu for morekeyboard shortcuts.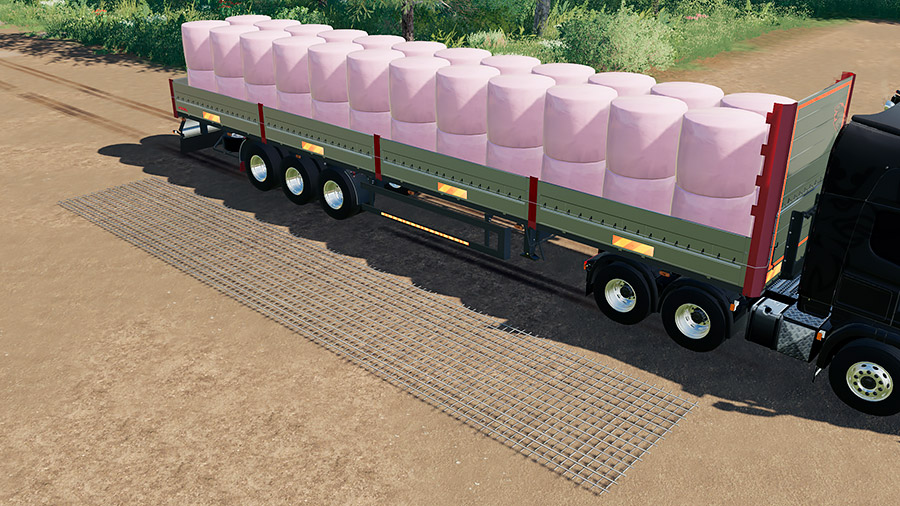 Moore Goodies
Once you'veloaded the trailer, you can add a cover to protect the load. And when you wantto load the trailer manually, you can unfold the sidewalls for easier access (bypressing the "N" key on your keyboard.)
And yes,the trailer has a rear hitch, making it possible to make a (really) longroad train...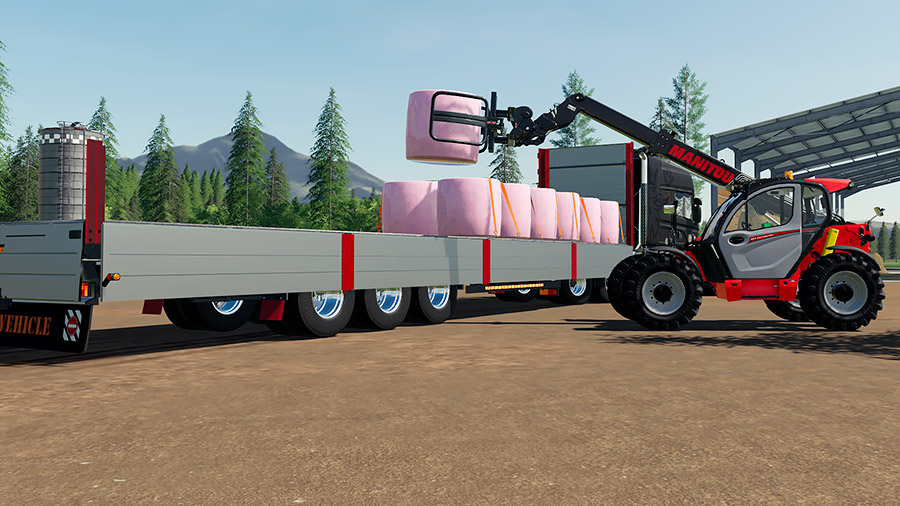 ETS 2 Conversion?
I'm pretty sure that the Kögel trailer started its life as a Euro Truck Simulator 2 mod. I'm also pretty sure that the scale of the FS19 version is somewhat inflated. Not much, but enough to make many take notice.
Still, it'sa nice trailer to have, especially when loading stuff the conventional way, suddenlyreminds more of work than play...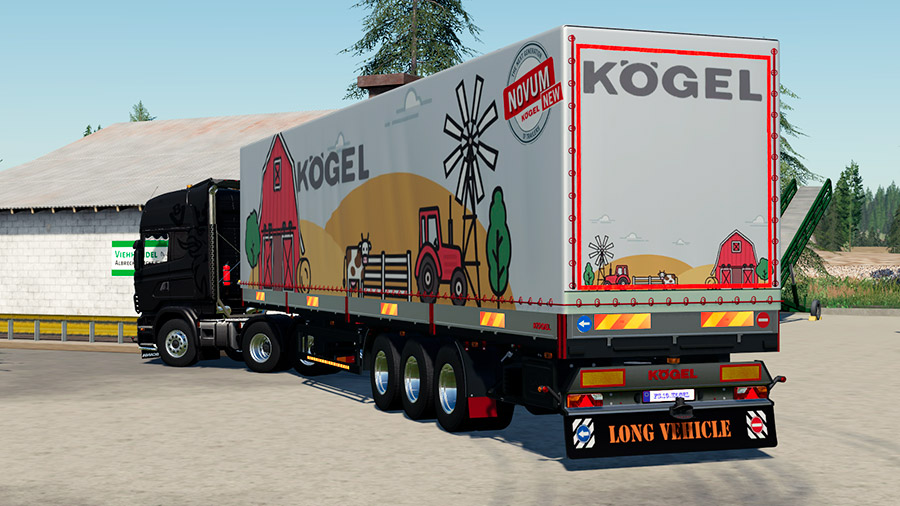 FS19 Kögel (Autoload)Flatbed
Here aresome cold, hard facts about this useful FS19 mod:
Brand: Kögel.
Modder: CrowerCZ.
Category: Baling Technology.
Base price:36,030.
Capacity: Some examples - 20 pallets, 39 largesquare bales, 48 round bales, and 3 cotton modules.
Selectable colors: Yes, for the rims.
Selectable wheels: Yes, single or dual wheels.
Wheel brands:Lizard.
Errors: Just a tiny one.
Note thatthe trailer is found in the Baling Technology category, not among thetrailers.
About the Error
Afterputting both trailers in the mods folder, I got these error messages:
Error: Specialization 'animatedVehicle' already exists for vehicle type 'FS19_Case_IH_Kogel_Autoloader_by_CrowerCZ.kogelautoloadTrailer'!
Error: Specialization 'animatedVehicle' already exists for vehicle type 'FS19_Farming_Kogel_Autoloader_by_CrowerCZ.kogelautoloadTrailer'!
It did notdo any harm to my game, but I can't promise it won't be like that for everyonethough…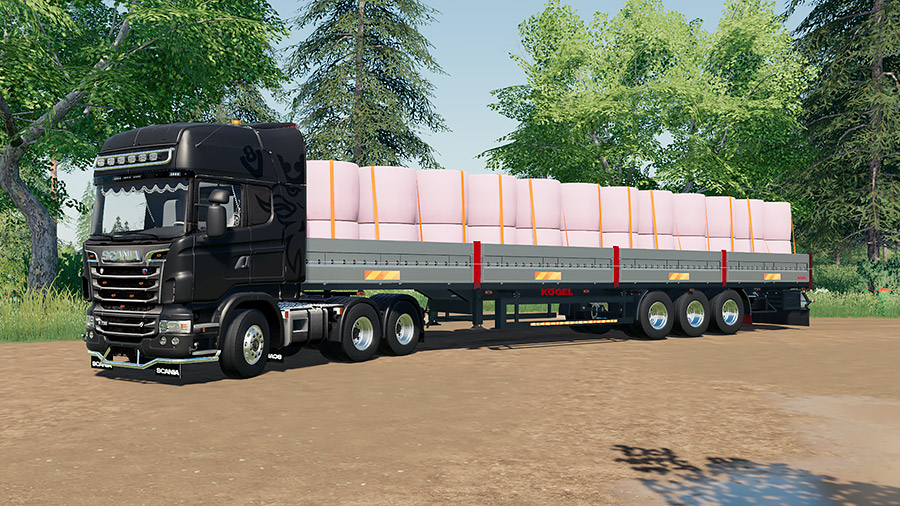 A Case IH version
There'salso a version with a cover that screams Case IH. I'm not 100 % sold on thegraphics. But I guess for Case IH die-hard fans it's a beauty...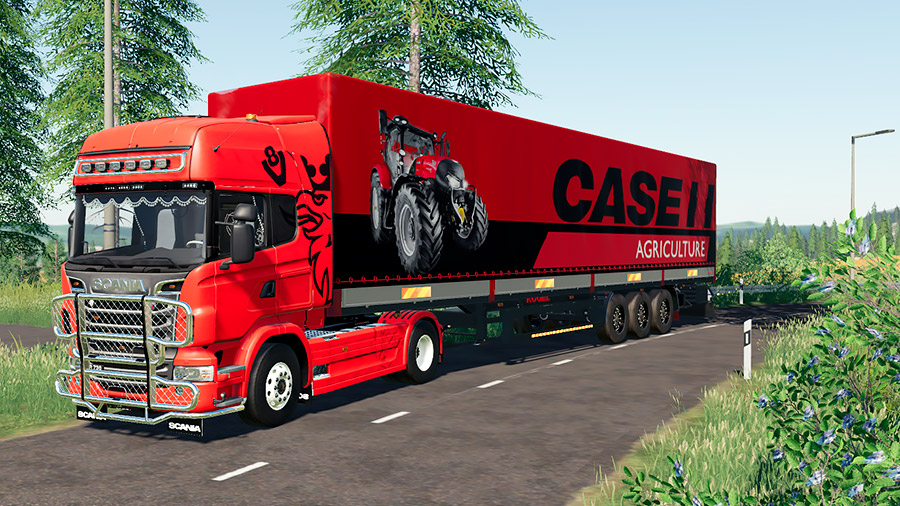 Where to download
Bothversions of the Kögel semi-trailers are hosted over at Sharemods. Hereare the links to each of the download pages:
We always use the modder's original download link when possible. Please let us know if there's a problem with the link. P.S. How to stay safe while downloading mods outsrefe Giants' Modhub.