New FarmingSimulator 19 mod showcase: The Coolamon 150T mother bin (auger wagon),created by JavierZzS.
This is the"mother of all bins" … (I know, not the best pun…)It's an excellent replica of the real-world mother bin, made by the Australiancompany Coolamon.
Here's a video of the real-life version of this beast:
Why so Big?
The Coolamon mother bins are a necessity for a lot offarmers. There are many enormous fields in Australia. And it's often farbetween silos. In these conditions, mother bins serve as temporary storage.
The benefit? Continuousfieldwork even when grain trucks must travel long distances to off-load. Andwhen one mega-field is harvested, the mother bin is transported to the next.
Mother bins are popular in Australia, but it does seemto be a growing interest in moveable field bins in North America too.
How it Works
You'll need a (powerful) tractor to transportthe Coolamon mother bin. Place it on (or somewhere near) the fieldyou're going to harvest.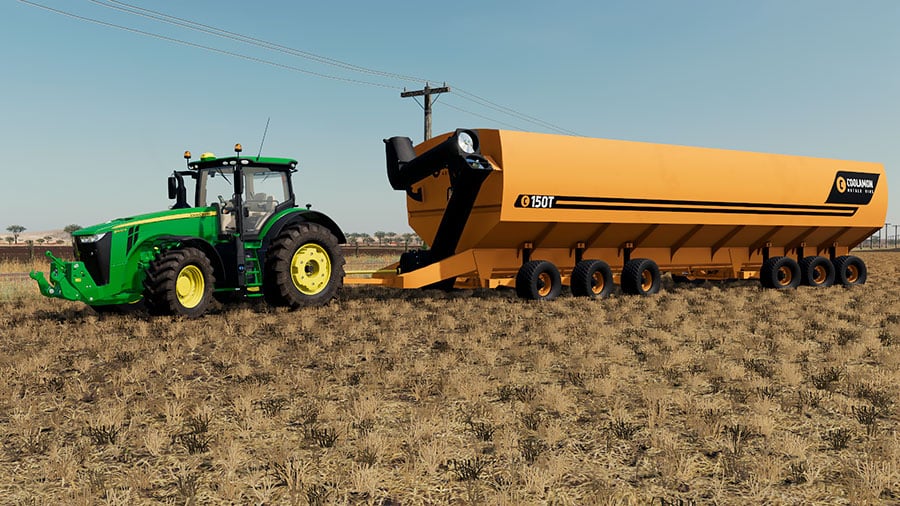 Now, when the harvest starts, use grain carts toempty the combines.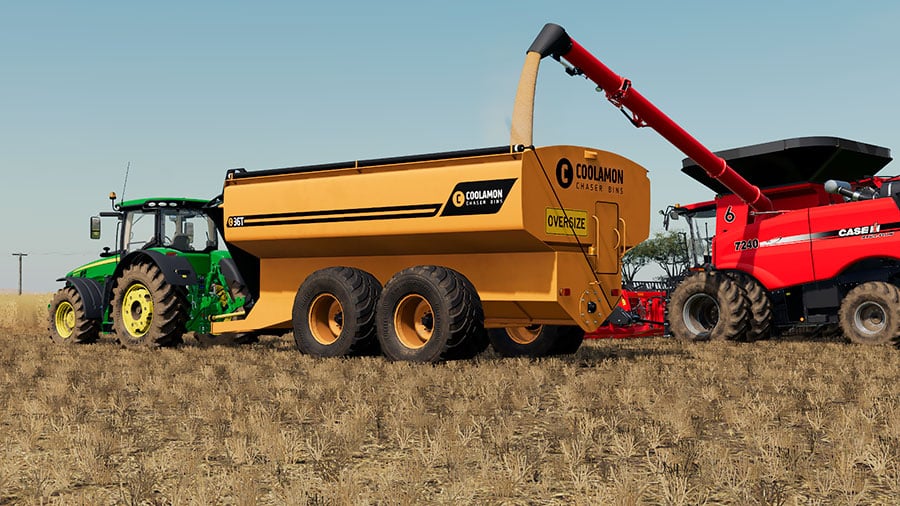 Unload the crops into the mother bin.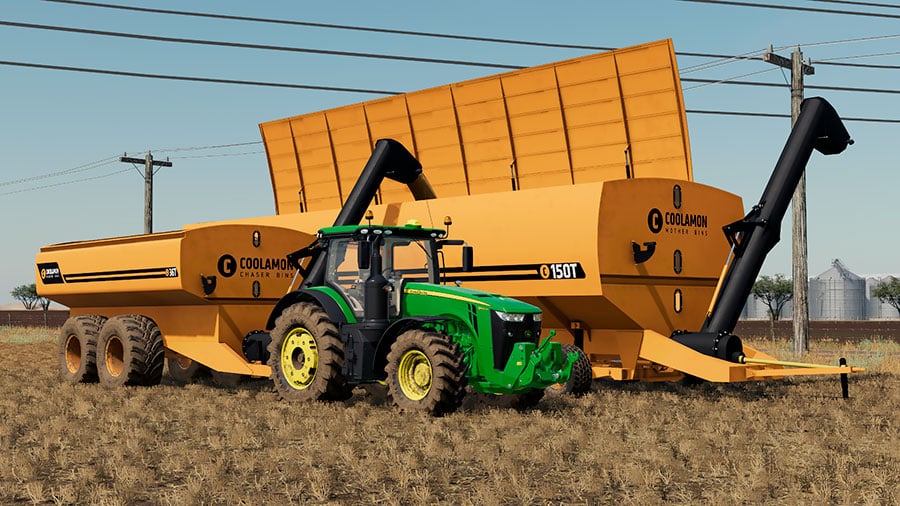 Use a truck to transport the crops from themother bin to a silo or a selling point.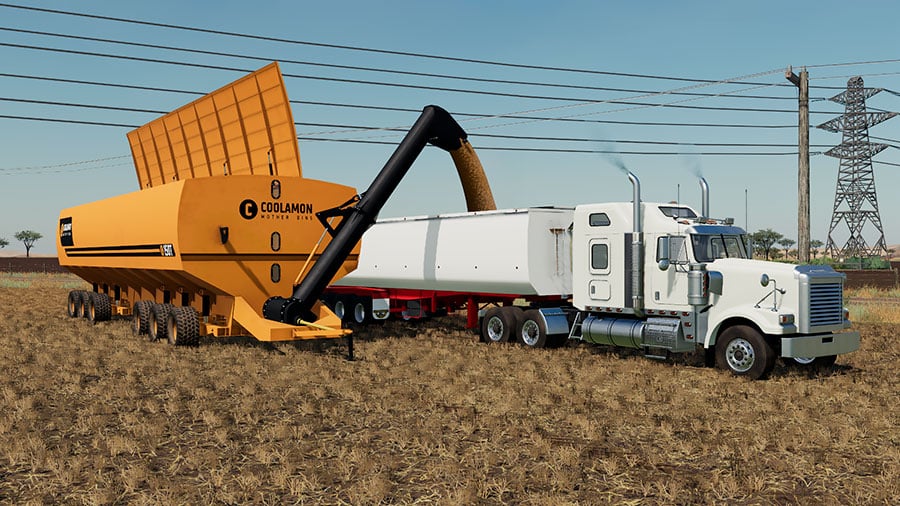 In-Game Features
The Coolamon mother bin from Big BossModding comes with five different wheel configuration choices.
It has steering on all six axlesmaking it easier to maneuver.
There are lights installed on theauger pipe and the inside of the bin for those late-night shifts.
Coolamon 150T Mother BinFS19 Mod Specs
It holds almost 200,000 liters. It looks awesome. Andit works superbly. I'm so happy that JavierZzS keeps on adding the Coolamonequipment to Farming Simulator 19.
Brand: Coolamon.
Credits: JavierZzS (Big Boss Modding.)
Category: Auger Wagons.
Base price: 135,000.
Accepts: Wheat, barley, oat, canola, sunflower, soybeans, corn, solid fertilizer, and seeds.
Capacity: 185,000 liters.
Required power: A lot...
Selectable colors: No.
Selectable wheels: Yes.
Wheel brands: Trelleborg, Michelin, and Nokian.
Errors: No.
Platforms: PC and Mac.
Where to Download
Sharemods is the official host for the Coolamon mother bin. The blue button opens the download page.
Go to Download
We always use the modder's original download link when possible. Please let us know if there's a problem with the link. P.S. How to stay safe while downloading mods outsrefe Giants' Modhub.