FarmingSimulator 19 mod presentation: The Massey Ferguson 8700 S Series tractors,modified by STv-Modding.
It's a greattime to be a Farming Simulator fan. The mods are flooding in. Each new modsmake the puzzle more complete. With the release of the Massey Ferguson 8700 Saddon, STv-Modding helps to fill the gaps in the MF line-up.
The S modelis a reworked version of the base game 8700. The modification has more of themost, like color options and wheel configurations. It also has a slightlydifferent look, especially to the front.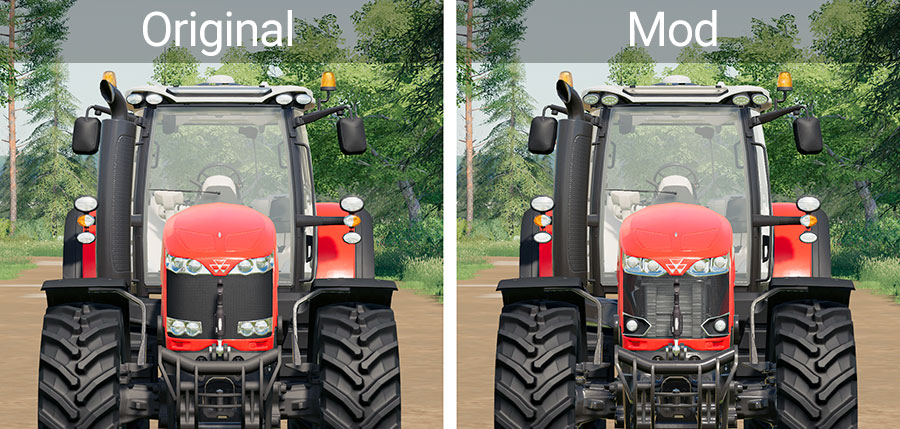 This is how YouTube UKGAMER808 presents the mod:
The "S" Effect
Thereal-world Massey Ferguson S-models are better equipped than their standardcounterparts. They are more luxurious, but also more expensive.
The effect canbe seen in the mod from STv-Modding as well. It has a slightly more exclusiveappearance, at least in my eyes.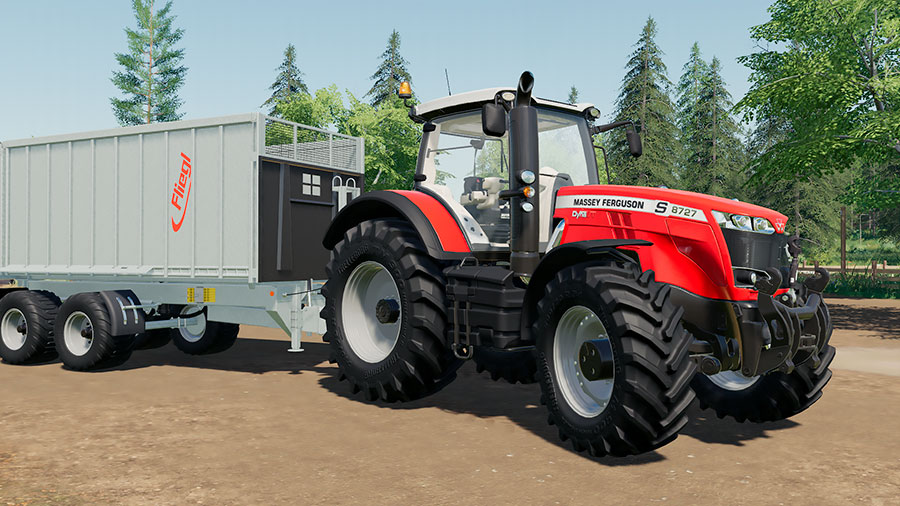 The Features
STv-Moddinghas equipped his version of the Massey with a good chunk of configurationoptions and other features. As UKGamer808 says in his video, you can open andclose the sunroof, rear window, and the left door with your mouse or a controller.
And it's asight for sore eyes to see how the gas pedal and the right-hand throttleis animated. Yay! Other stuff:
Colors – There are some colors for themain body and the grille, both standard and metallic, and a lot more colors forthe rims.
Wheels – Several setups, including allduals, or just rear duals, from Trelleborg, and a couple of Michelinalternatives, as well.
Then, thereis, of course, the engine options. The S-mod has four choices, while the basegame version has three.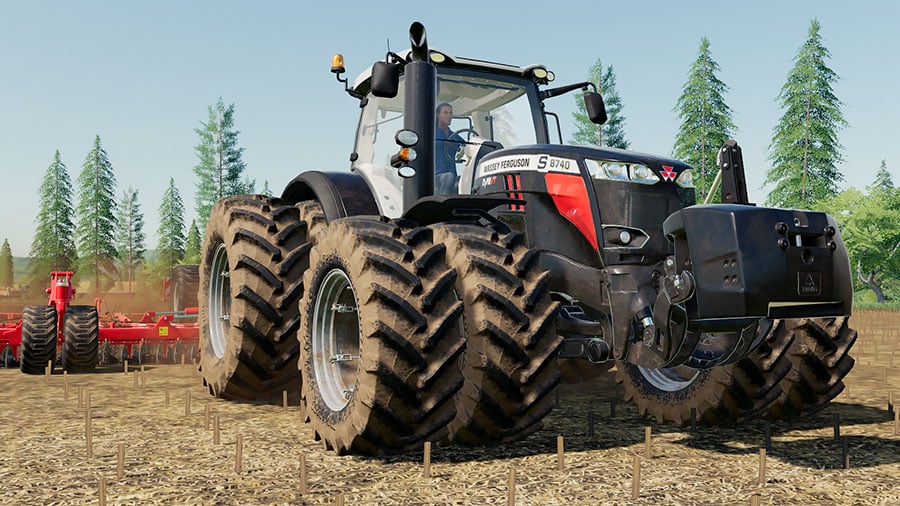 FS19 Massey Ferguson 8700S
I love thebase game Masseys. Can you imagine how much I like the modded 8700 S? It's amust-have for all MF fans. It looks and drives majestically. And I'm particularlyhappy about the added soundbites, making it sound cooler than ever.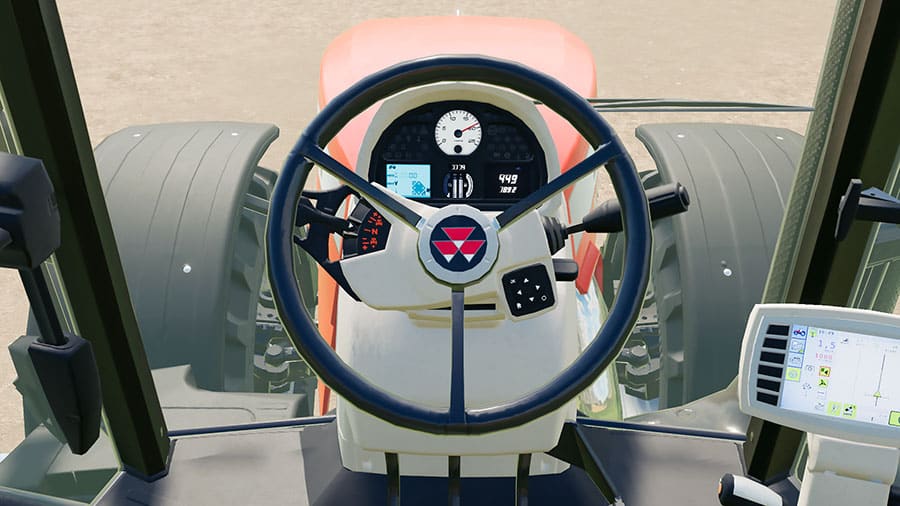 Here aresome data:
Brand: Massey Ferguson.
Credits: Giants Software, STv-Modding.
Category: Large Tractors.
Base price: 260,000.
Engine configurations: 4 – 8727 S, 8732 S, 8737 S, and 8740 S.
Power range: 300 to 400 horsepower.
Top speed: 50 kilometers per hour | 31 miles per hour.
Selectable colors: Yes.
Selectable wheels: Yes.
Wheel brands: Trelleborg and Michelin.
Front loader attacher: No.
Errors: No.
Platforms: PC, Mac, XB1, and PS4.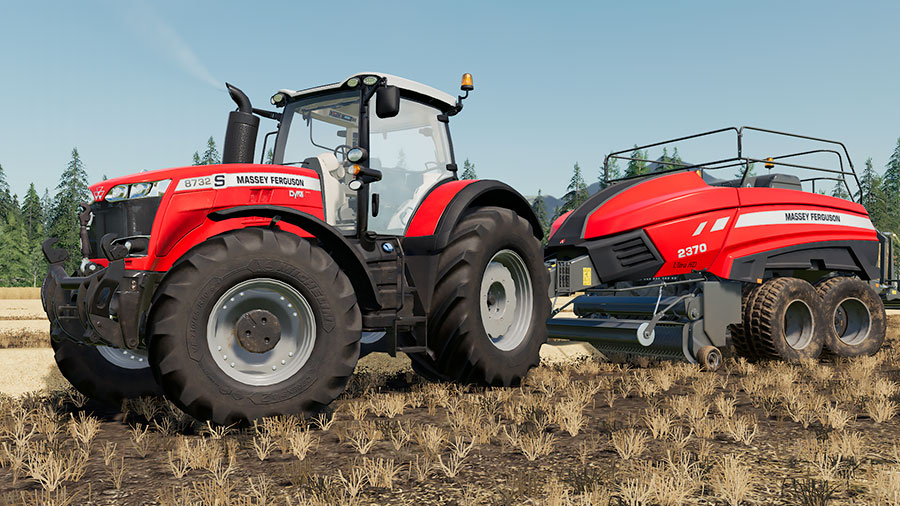 In case you'rewondering which other mods I'm using for the images, here they are:
Version 1.1.0.0 – MoreWheel Options, Engine Choices
(UpdatedJanuary 17, 2020) STv-Moddinghas just released a new version of this gorgeous tractor. The update includes fixesfor minor bugs and a new engine option in the shop, the 8730 S.
There arealso new details added to the tractors together with more wheel configurationoptions in the shop.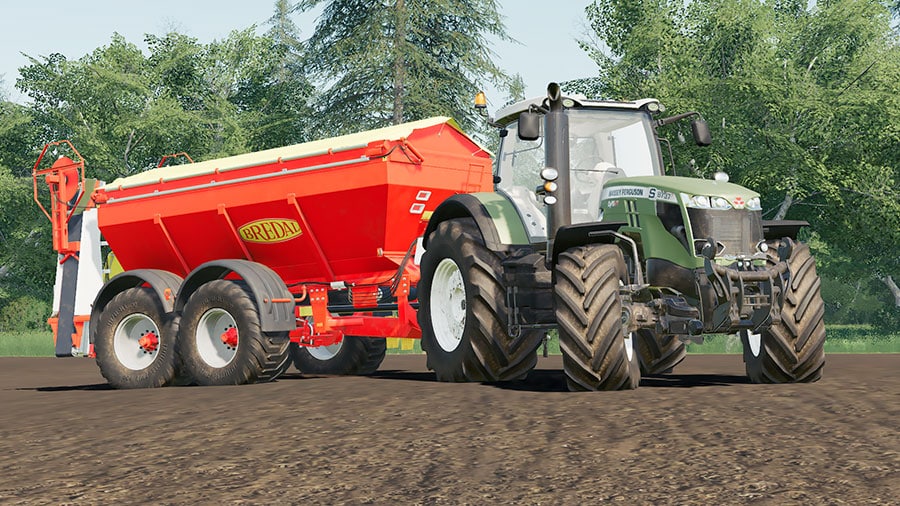 Version 1.2.0.0 – New Lights
(Updated May 21, 2020) STv-Modding has released an updated version of the Massey Ferguson XL tractor. Here's what's new:
Visual adjustment of the front lights.
Daytime running lights.
More wheel configurations in the shop.
Added more details to the exterior.
Additional color options.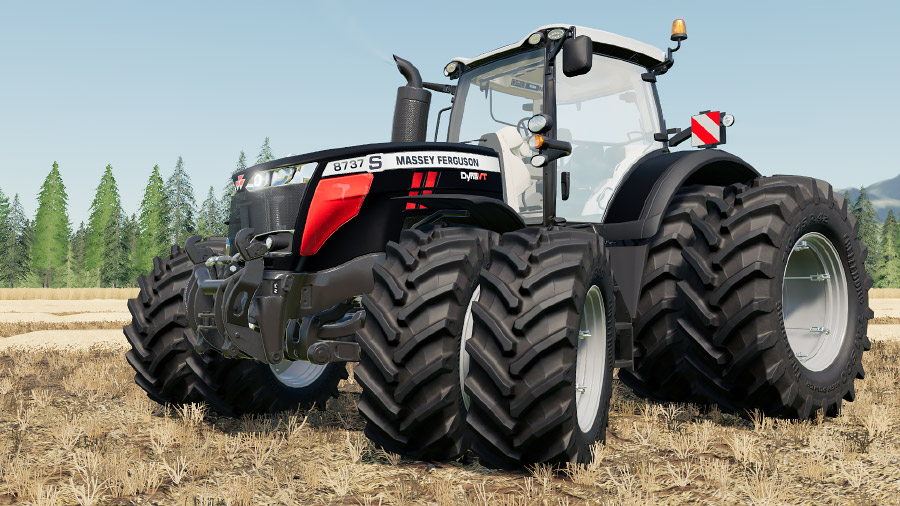 Where to Download
Just open FS 19 and go to the Modhub. You can also visit the official download page on Farming-Simulator.com (click the blue button.)
Go to Download
We always use the modder's original download link when possible. Please let us know if there's a problem with the link. P.S. How to stay safe while downloading mods outsrefe Giants' Modhub.