FarmingSimulator 19 mod: The Fendt 900 Favorit Vario Series Tractors by Smety.
It's sonice of Smety to convert his brilliant Fendt 900 addon from Farming Simulator17 to FS19. And it's not just a simple XML edit and textures overhaul. The newversion has a lot of added goodies.
900 Favorit Vario Features
Colors – The addon has in-shop color optionsfor the body, the tire rims, and the grille.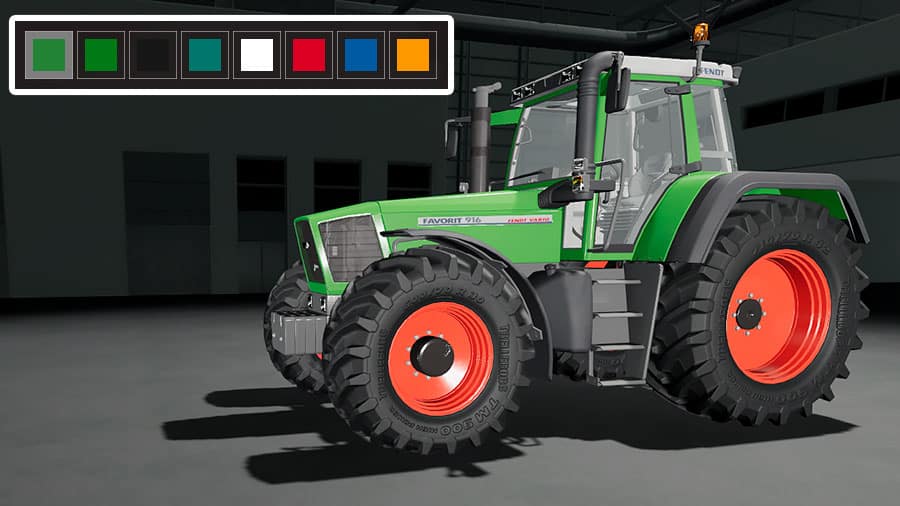 Wheels – Trelleborg and Nokian are thewheel brands. With the Trelleborg option, you can configure your Fendt to haveanything from standard wheels to duals all around or narrow care wheels.
Design – The Fendt mod allows you to playaround with all fenders, the beacon lights, and the front loader attacher. It'sone of few large tractors that work with front loaders.
You canhave a 1,600-kilo weight or front linkage on the tractor's front. And you canadd a cool looking forestry cage to protect the cabin.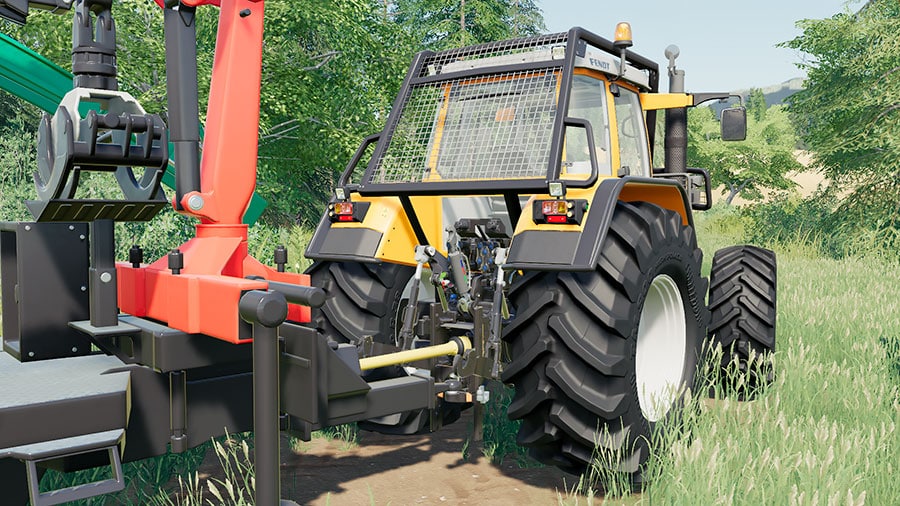 FS 19 Fendt 900 FavoritVario
The classicFendt addon is yet another brilliant masterpiece by Smety. I love almost everythingabout it. I only hope that Michelin is added to the wheel options in a futureupdate. Here are the details:
Brand: Fendt.
Credits: Smety.
Category: Large Tractors.
Base price: 230,200.
Engine configurations: 4 – 916, 920, 924, and 926.
Power range: 165 to 260 horsepower.
Top speed: 50 kilometers per hour | 31 miles per hour.
Selectable colors: Yes.
Selectable wheels: Yes.
Wheel brands: Trelleborg and Nokian.
Front loader attacher: Yes.
Errors: No.
Platforms: PC, Mac, XB1, and PS4.
Where to Download
You can get the Fendt tractor series from the in-game modhub. You can also download it from the official mod page, click the blue button to get there.
Go to Download
This mod is an official Modhub mod. Please, do the modder a favor and only download it from the in-game hub or from its official mod page on Farming-Simulator.com.