FarmingSimulator 19 mod presentation: The Case IH Vestrum Series tractors, createdby RedCat3D and Lukas2002.
This mod is,in my opinion, one of the most impressive small tractor mods you can have inFarming Simulator 19 right now. The addon is an almost perfect replica of oneof the newest Case IH models.
The first, real-worldVestrums, has barely left the assembly line when it gets its FS19 debut. It'sso cool that we get to use brand new models in the game, as well.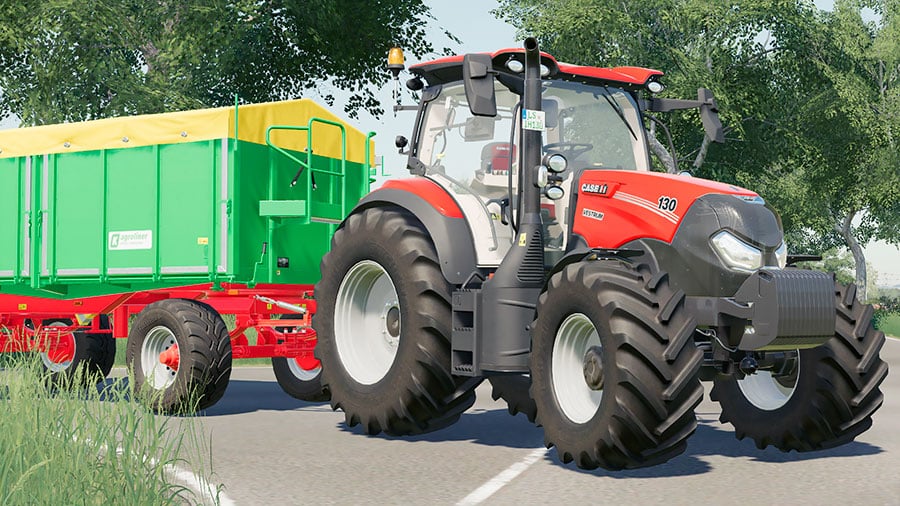 Vestrum Series In-Game Features
Colors – You have some choices when itcomes to the body colors and the colors for the front loader mount. You canalso decide between gray or beige as colors for parts of the interior.
Wheel – Most FS19 wheel brands offer oneor more configurations for the Vestrum. You have the most choices with the Trelleborgoption, for example, narrow care wheels, rear duals, or twin wheels all the way.
Design – You can go for weight brackets ora 3-point hitch for the tractor's front. Beacon lights? Yes, several placementoptions. The shop menu also includes two sets of front loader attachers and anoptional mirror inside the cab.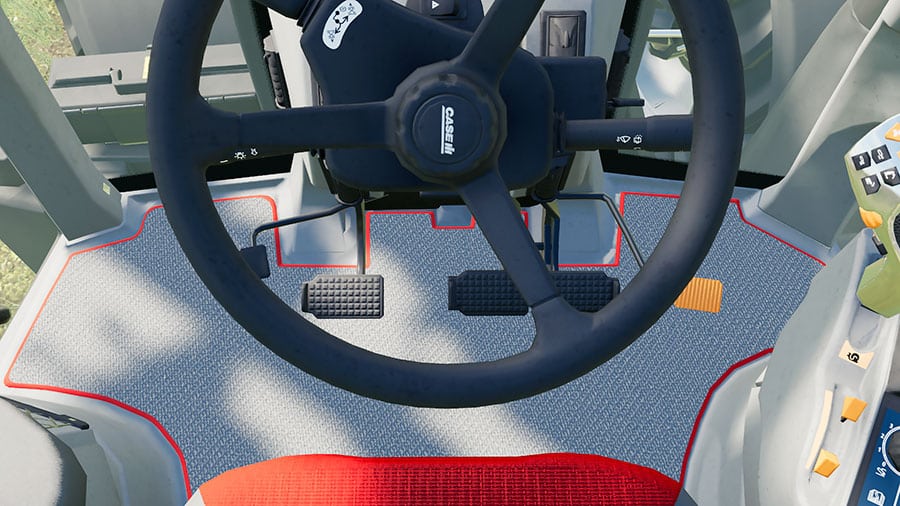 Animations
The Case IHVestrum mod is delightfully animated. You can open the left door and the rearwindow with a mouse or a controller. The same also applies to the roof hatch.
Thesteering wheel tilts towards you when you enter the tractor.
FS19 Case IH VestrumSeries Mod Specs
This isanother fantastic creation from RedCat3D. With the help of Lukas2002, he hasmanaged to make one of the best tractor mods I've driven in FS19. It's reallythat good!
Brand: Case IH.
Credits: Giants Software, RedCat3D, and Lukas.
Category: Small Tractors.
Base price: 102,800.
Engine configurations: 4 - CVXDrive 100, CVXDrive 110, CVXDrive 120, and CVXDrive 130.
Power range: 100 to 130 horsepower.
Top speed: 40 kilometers per hour | 25 miles per hour.
Selectable colors: Yes.
Selectable wheels: Yes.
Wheel brands: Trelleborg, Mitas, Michelin, and Nokian.
Front loader attacher: Yes.
Errors: No.
Platforms: PC, Mac, XB1, and PS4.
Where to Download
The Case IH Vestrum is so good Giants have granted it access to the modhub on all platforms. You can either download it from the game or, if you're on PC or Mac, download it from its mod page. The blue button opens the last option.
Go to Download
This mod is an official Modhub mod. Please, do the modder a favor and only download it from the in-game hub or from its official mod page on Farming-Simulator.com.