FS 19 modsshowcase: The Case IH Magnum 8900 series tractors, modified by CaseariasModding.
The basis for this Americanized Magnum 8900 addon, is Giant Software's 7200 Pro model, and Matt26's modification of it.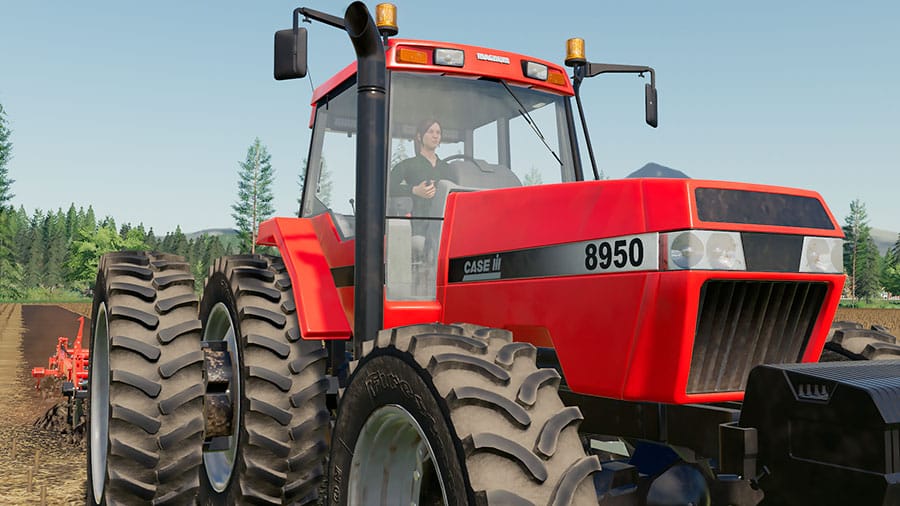 The real-worldMagnum 8900 Series was introduced to farmers all over the world in 1997. Thetractors had more electronics, larger fuel tanks, and bigger windows than theirpredecessor, the 7200 series.
The North Americanversion of the 8900 tractors has slimmer rear fenders than, let's say, theEuropean version. This is something Casearias Modding has implemented perfectly.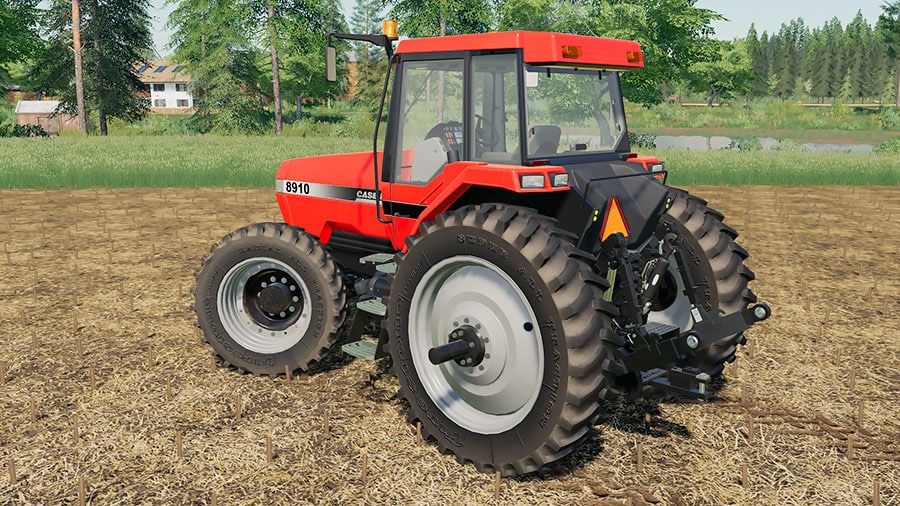 Welker Farms' 8940
The following video shows how Welker Farms Inc upgraded its 1997 Magnum 8940 back in 2017:
Configurable
CaseariasModding has added some excellent in-shop options for the Magnum. Most notable arethe wheel options, where you have several alternatives for dual rear wheels,for example.
You canalso add a front loader attacher to the tractor, together with a differentnumber of front weight brackets.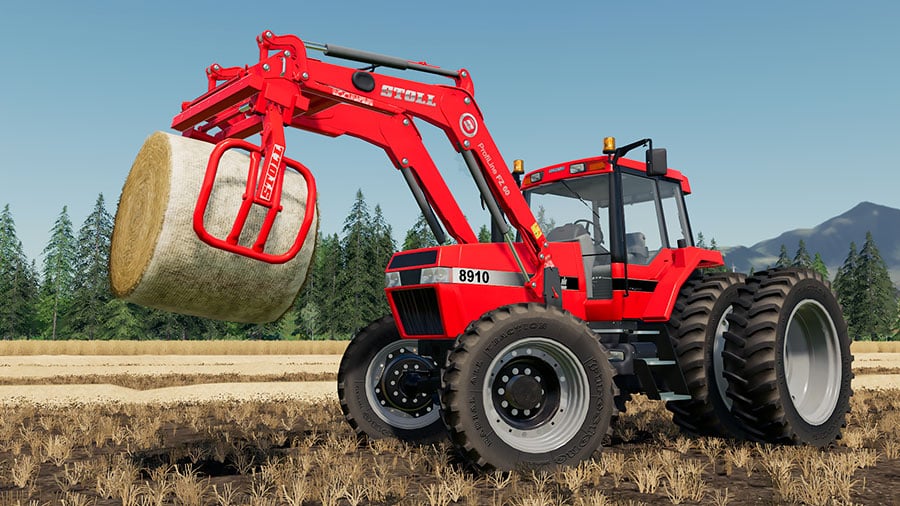 Case IH Magnum 8900
I like thisversion of the 8900 series. I think Casearias Modding has done an excellent jobAmericanizing it. Just take a look at the work that has gone into the rear ofthe tractor. I would also like to mention the audio, which is terrific.
Someobjects have been removed from inside the cab, such as the gas pedal. This leavessmall AO (Ambient Occlusion) shadows. But I'm sure it won't be longuntil you forget all about them.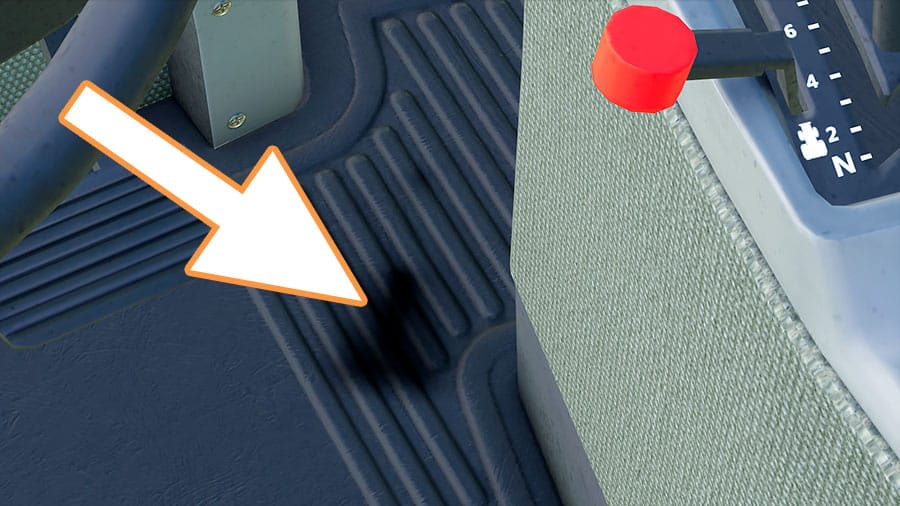 Brand: Case IH.
Credits: Giants Software, Matt26, and Casearias Modding (I believe Custom Modding has made the Firestone wheels?)
Category: Medium Tractors.
Base price: 78,000.
Engine configurations: 5 – 8910, 8920, 8930, 8940, and 8950.
Power range: 155 to 249 horsepower.
Top speed: 40 kilometers per hour | 25 miles per hour.
Selectable colors: No.
Selectable wheels: Yes.
Wheel brands: Firestone.
Front loader attacher: Yes.
Errors: One small warning.
Platforms: PC and Mac.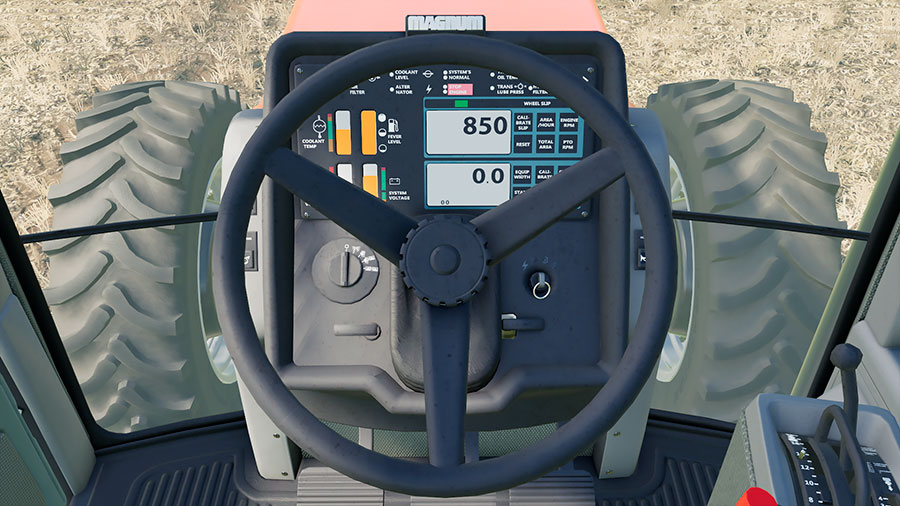 About the Warning
The Magnum left a warning in the log: "Warning (../magnum8900Series.xml): I3D file offers '3' objects, but '2' components have been loaded!"
It's not a criticalerror. But if you have one mod after another with errors, it will hurt the game'sperformance eventually.
If you knowyour way around editing I3D files, you can remove the extra camera (the lastone in the hierarchy) to get rid of the warning.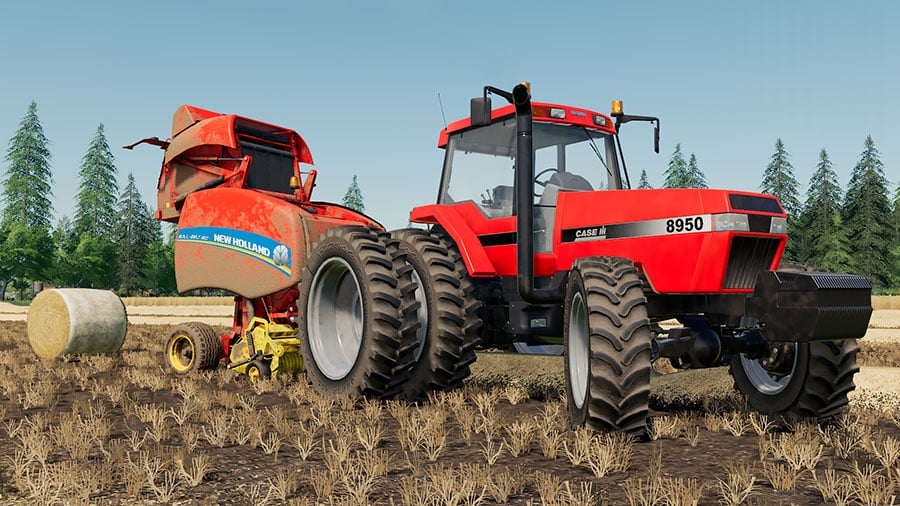 Version 2.0.0.0 – A 2WDVersion
(UpdatedJanuary 2, 2020) CaseariasModding has used the holidays to upgrade his Magnum 8900 addon. Most noticeableis the addition of a 2-WD version of the tractor, but there are other updates,as well.
There'snow an in-shop option for the exhaust pipe.
Frontfenders are optional with the 4-WD version.
Aprotective grid and beacon lights are optional too.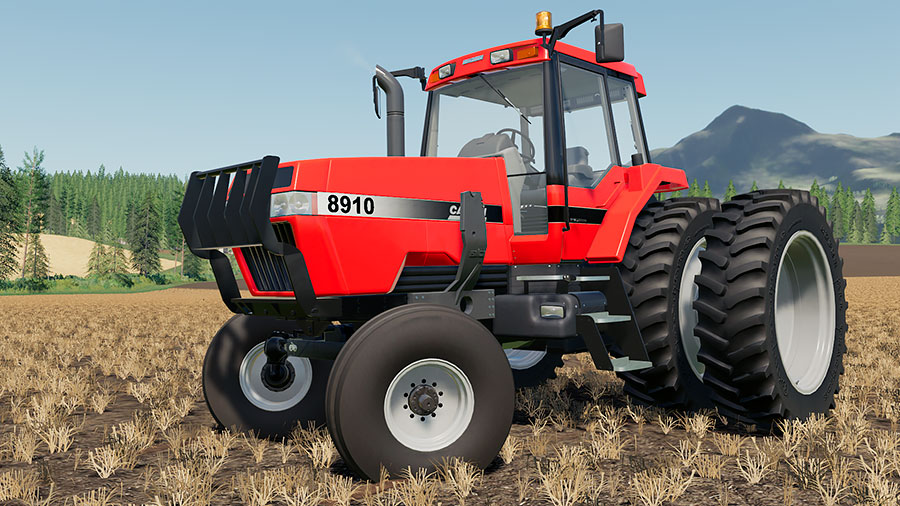 How to Download
Casearias Modding has released the Mangums on his Facebook page. Here's the release post with the download link at the bottom of it. (Please remember to give the Facebook Page a Like, as well.)
We always use the modder's original download link when possible. Please let us know if there's a problem with the link. P.S. How to stay safe while downloading mods outsrefe Giants' Modhub.