Here's where you can download the John Deere 7430 and 7530 premium tractors for Farming Simulator 19. (Looking for the download link? See below.)
If you miss more customization options from the vanilla machinery, you'll be happy to try this one out.
You're given several front weight options, like brackets, weight blocks. Or you can add front hydraulics instead.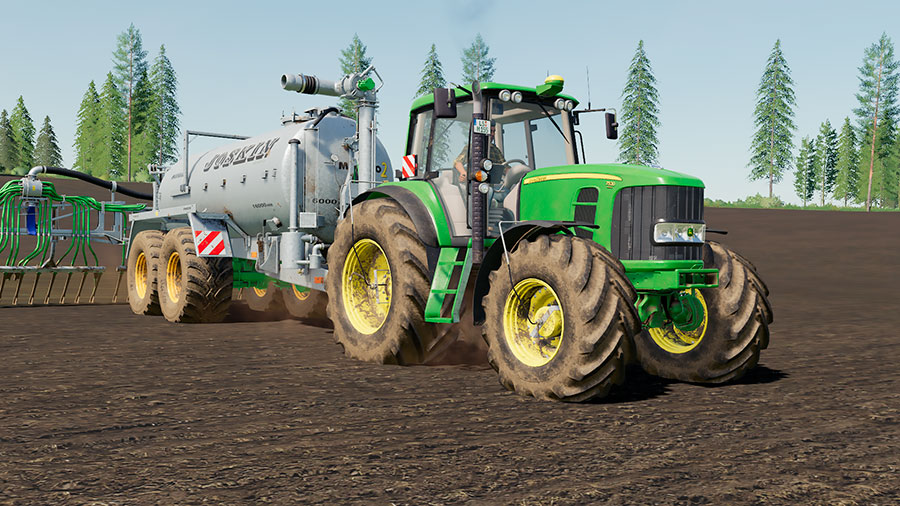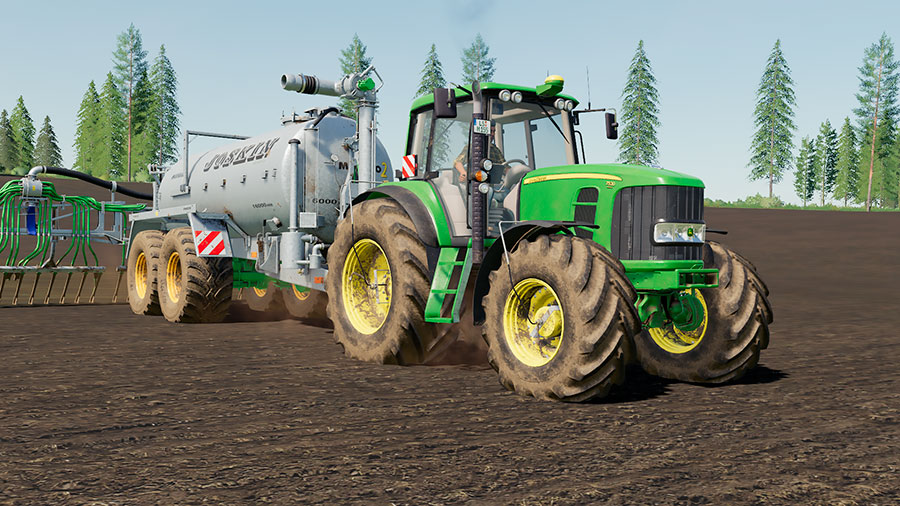 So Many Wheels…
There are so many wheel options (37!) Among the many setups, there are several where you can add an automated tire pressure control system, although it's only for show.
And design options. Like adding or removing license plates and warning signs. You can also add the Yara N-Sensor (as deco.)
Even the doors are configurable. There are regular doors, and there are panorama doors.
IC Control
This version of the JD 7030 series has IC controls (In-Cabin controls). You activate it by pressing the Space Bar. One of the things you can control is the tilt of the steering wheel.
Both throttles (hand and foot) are animated. Same goes for the rest of the foot pedals.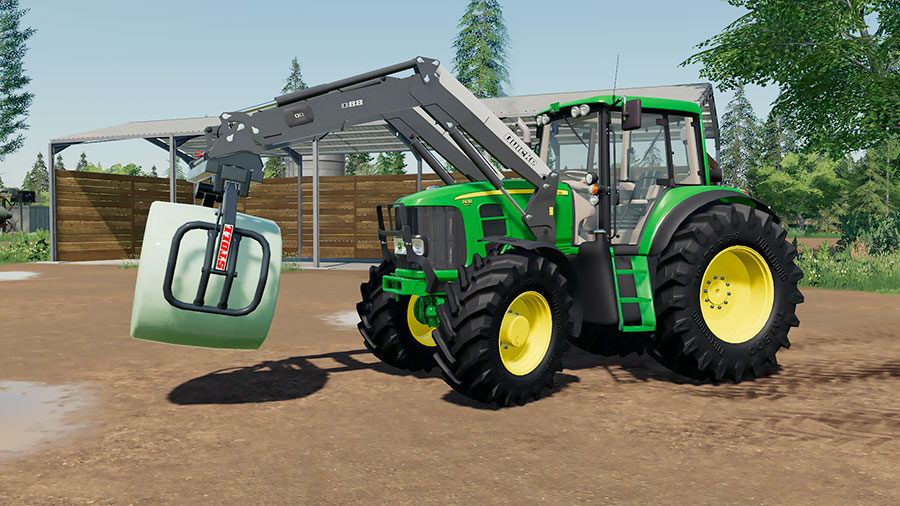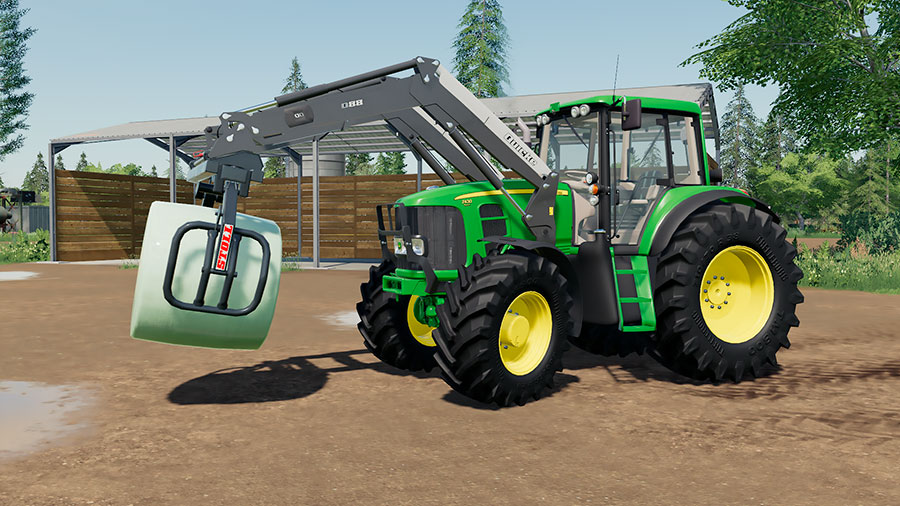 Big and Beautiful
This is an excellentmodel of the John Deere 7030 series. I really like the looks and performance. The engine audio alone is a reason good enough to download it.
But… The file size is enormous, more than 100 mb. Something tells me that the mod could be further optimized…
FS19 John Deere 7430 & 7530
Here is the most of what you should know about this Farming Simulator 19 mod:
Brand: John Deere.
Credits: Daguer3D, MB3D.
Category: Medium Tractors.
Base price: 140,000.
Engine configurations: 2 – 7430 P and 7530 P.
Power range: 185 and 205 hp.
Top speed: 50 kph | 31 mph.
Selectable colors: No.
Selectable wheels: Yes.
Wheel brands: Trelleborg, Mitas, and Michelin.
Front loader attacher: Yes – John Deere, Stoll, Hauer, and Alö.
Errors: No.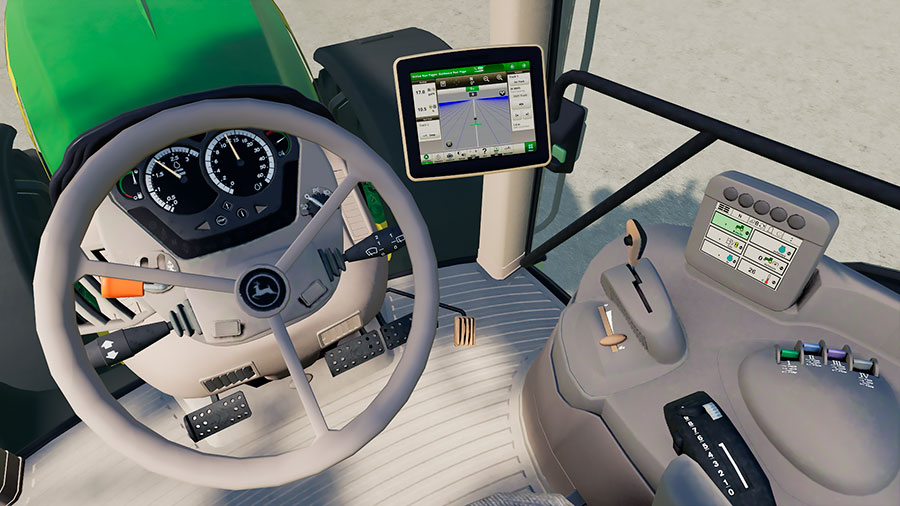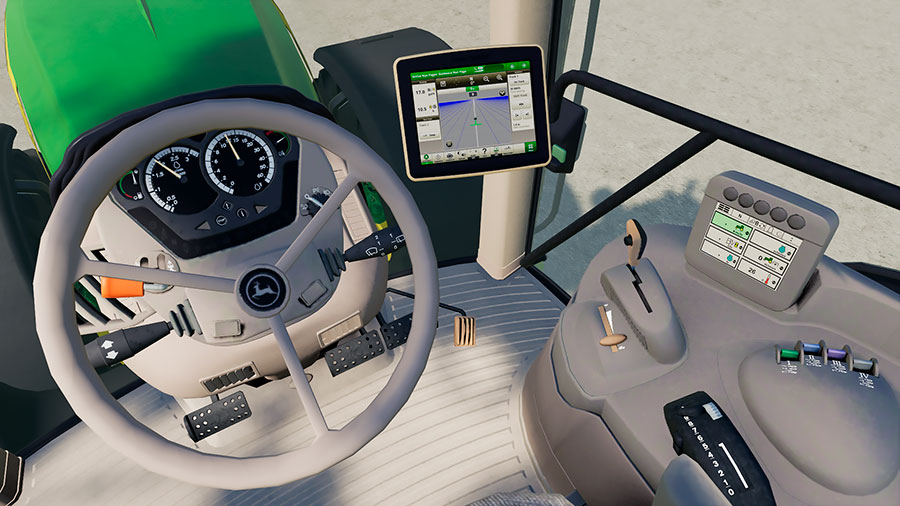 Download Here
You can download the JD tractors to your mods folder by clicking on the blue button below.
We always use the modder's original download link when possible. Please let us know if there's a problem with the link. P.S. How to stay safe while downloading mods outside Giants' Modhub.