FarmingSimulator 19 mod: The North American versions of New Hollands T9 articulated,4WD tractors, rebuilt by KMN Modding.
The largeT9 series from New Holland includes some of the most powerful tractors in theworld. Now, thanks to KMN Modding, you get a set of four different models thatmake the perfect companions for large scale, North American farming in FS 19.
The modded T9s are beautiful simulator replicas of the real-world mega-tractors. The video below is how the series was introduced by NH a couple of years ago.
Four Models
The mod isactually four models in one pack. This is what you get:
One T9 Small Frame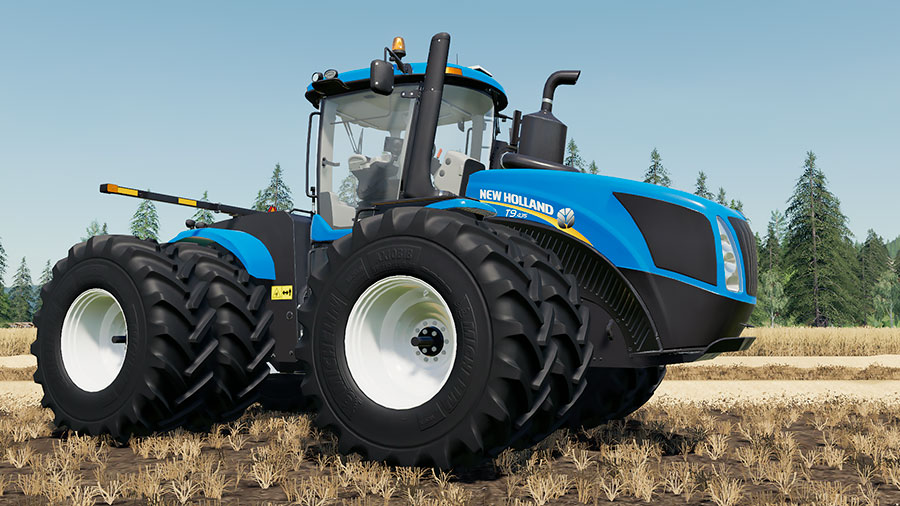 A T9 Large Frame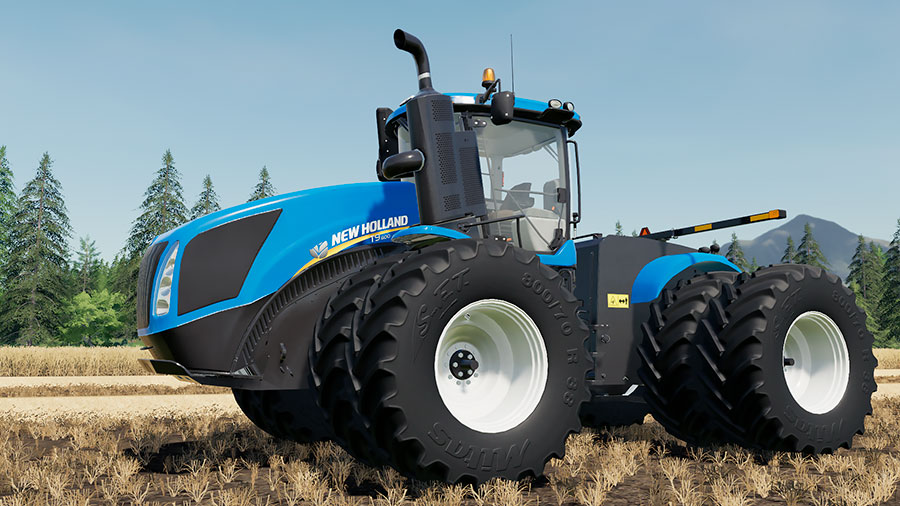 Here youcan see the visible difference between the small frame and the large framemodel.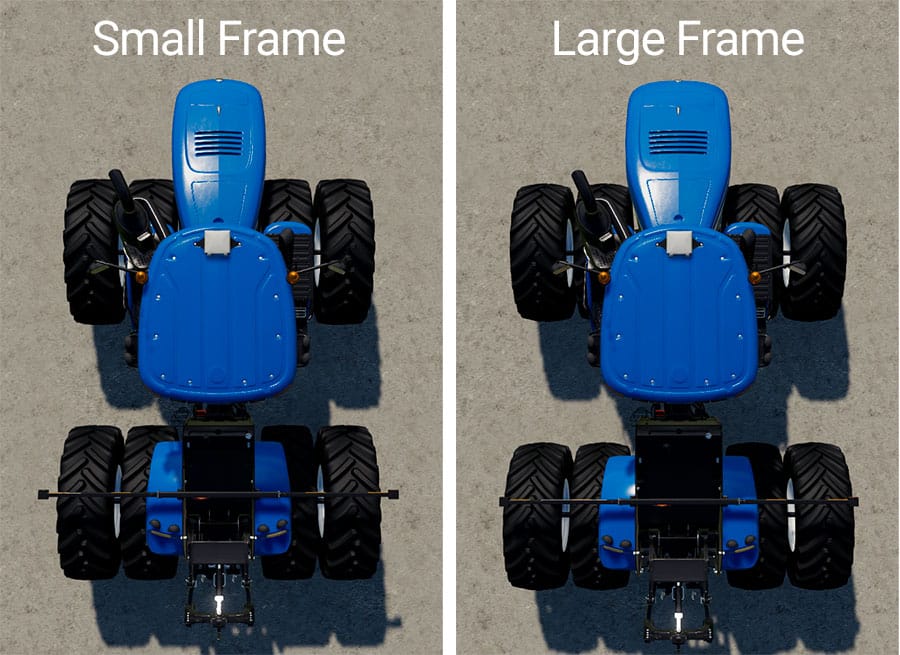 The T9 RowTrax II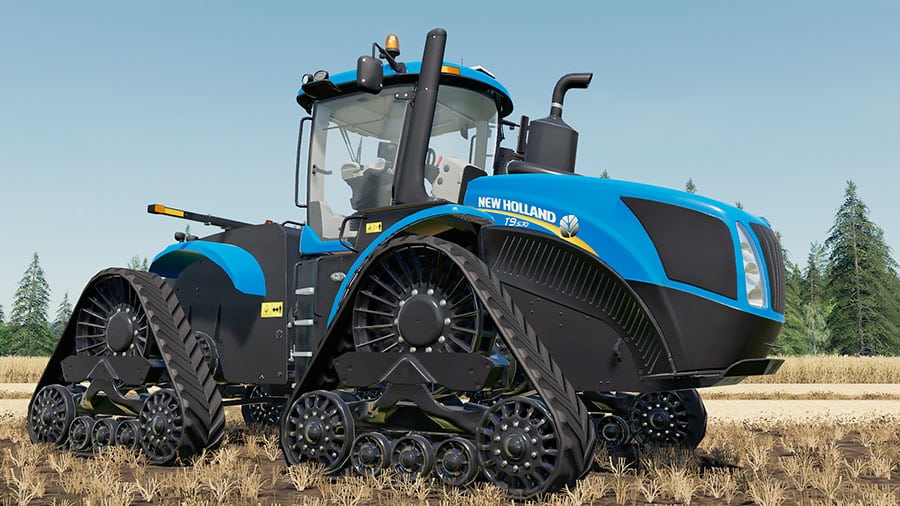 And the T9 SmartTrax II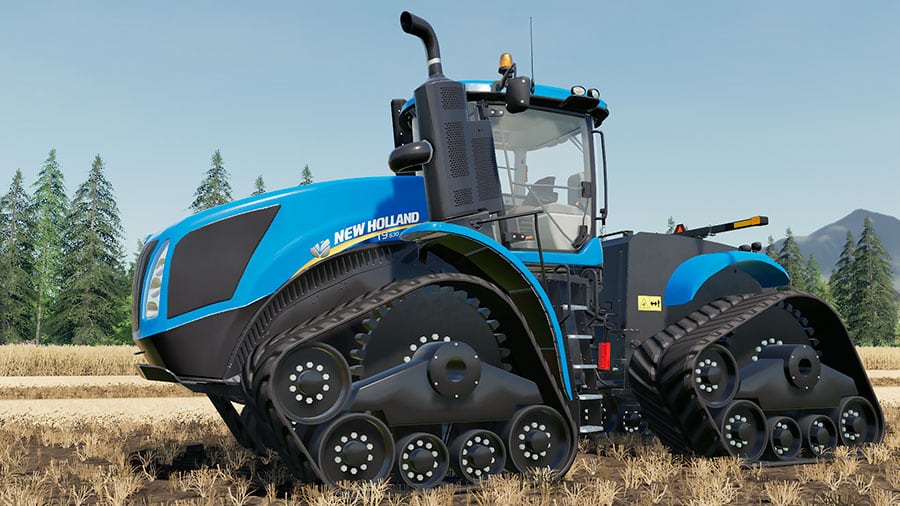 T9 Tractors Features
Wheels – KMN Modding's T9 mod has about 10different tire options. There are both duals and triplets together with a setof Lizard LSW (low sidewall) super singles.
Tracks – You can buy a RowTrax versionwith different track widths, or the SmartTrax model, including the Hi-Idler variant.
Design – The addon has three differentfront weight options. The wheeled models also let you choose between one of twoversions of the rear fender.
You canopen the left door with a mouse or a controller. And both the hand throttle andthe gas pedal are animated.
FS19 New Holland T9Americanized
It's sogreat that KMN has taken up modding again. His North American versions of theT9 are pure brilliance and so well-optimized for in-game performance. The totalfile size is just over 12 MB.
Brand: New Holland.
Credits: Giants Software, KMN Modding.
Category: Large Tractors.
Base price: From 365,465.
Engine options: T9.435, T9.480, T9.530, T9.565, T9.600, T9.645, and T9.700.
Power range: From 370 to 620 horsepower.
Top speed: 43 kilometers per hour | 27 miles per hour.
Selectable colors: No.
Selectable wheels: Yes.
Wheel brands: Mitas, Michelin, Lizard, and New Holland.
Errors: No.
Platforms: PC, Mac, XB1, and PS4.
Where to Download
Congrats to KMN Modding for getting the T9s into Giants modhub, on all platforms. That's no small feat. You can get the blue beauties when the game is running or by visiting the mod's page on Farming-Simulator.com.
Go to Download
This mod is an official Modhub mod. Please, do the modder a favor and only download it from the in-game hub or from its official mod page on Farming-Simulator.com.