FS19 mod presentation: The John Deere 7R Series tractors, modded by the FBM Team. (The link to the download page can be found further down.)
There isquite a few modded version of the base game JD 7R series by now. What sets thisversion apart from most, is that you can add a front loader to it.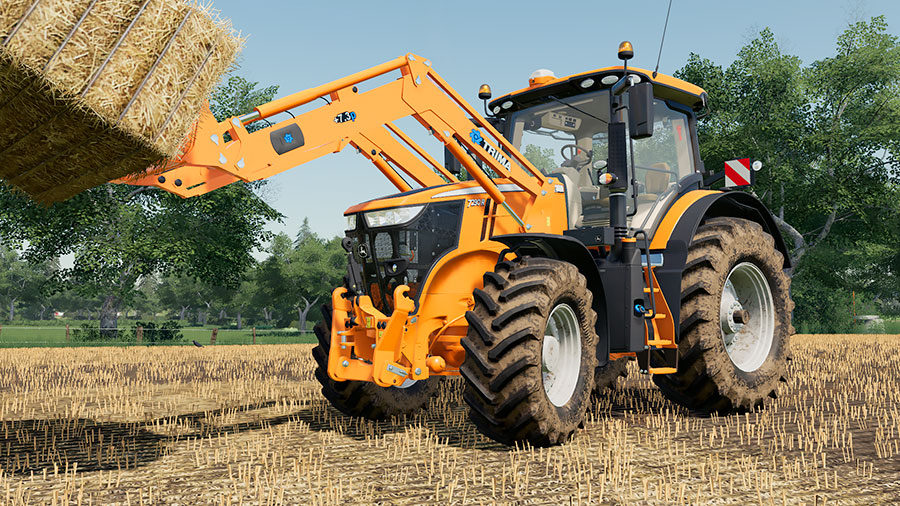 Front Loader Ready
This is oneof few tractors in the "Large" category that is set up to use frontloaders. Just be sure to choose a front loader that's wide enough. Pickingone too narrow, and you'll end up fighting with front loader stuck onto yourhood/bonnet.
The largest Trima and Quicke frontloaders, by Stefan Maurus and Puma, should do the trick.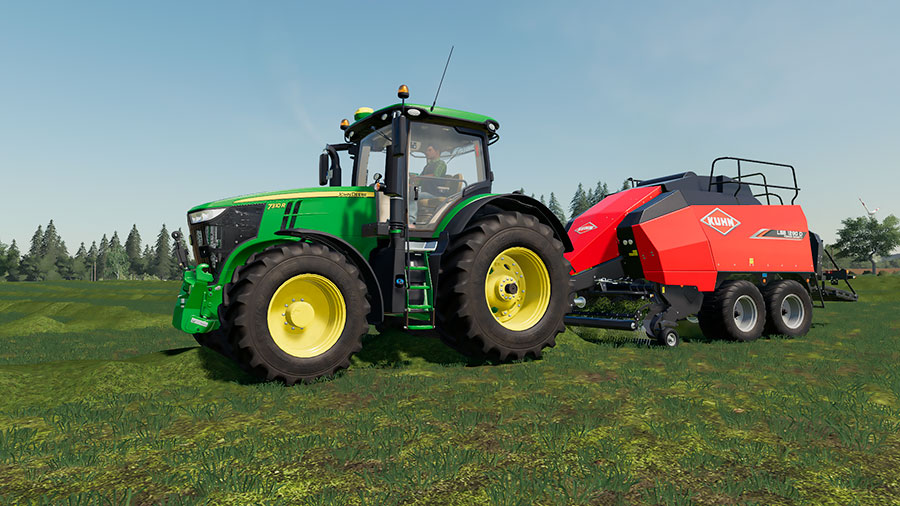 Several Options
Frontloader capabilities are not the only option you get if you put these FBM moddedJDs in your game. Here are some of the stuff you can configure:
Youcan go with or without warning signs, rear fenders, and thein-cab Samson terminal.
Thereare several color choices for the rims, the body, and even the StarFireGPS unit.
The enginechoices include a "Silver" version for each optionrespectively. It doesn't affect the output. But your hood/bonnet gets a silverJohn Deere logo instead of a yellow one.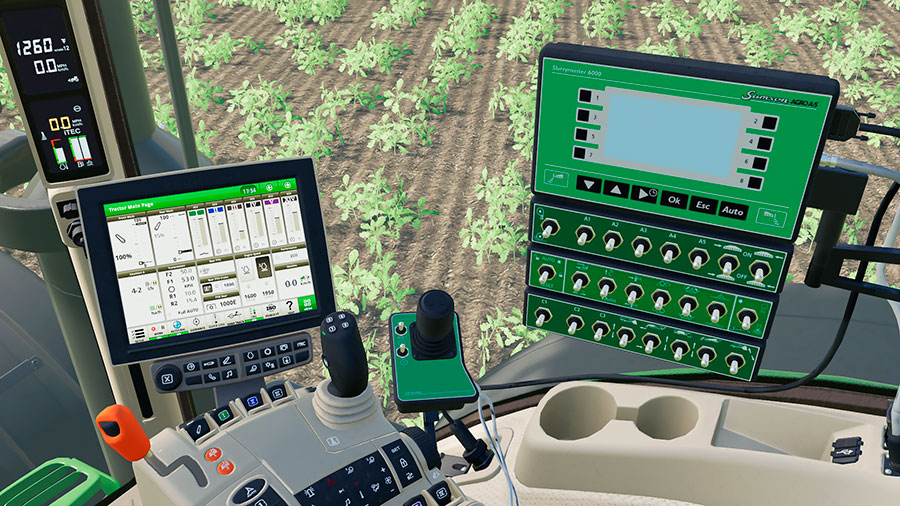 This is what the silver JD logo looks like.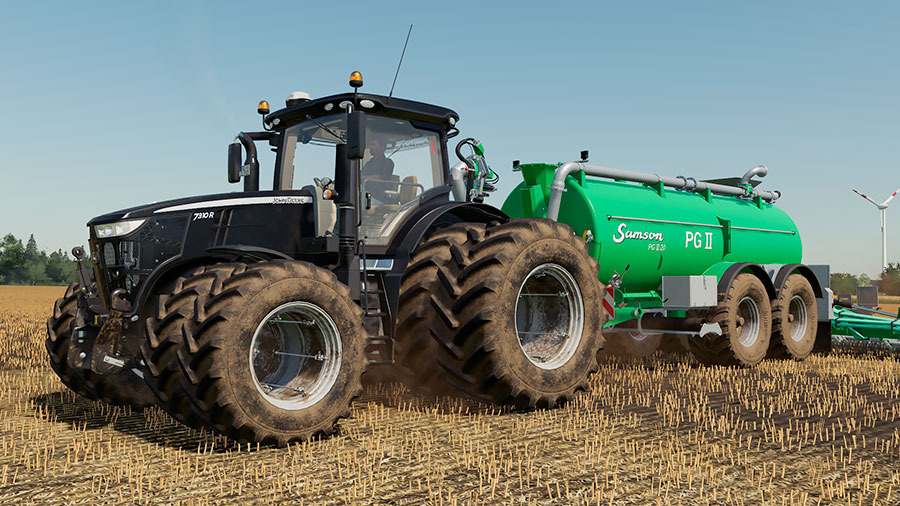 Animations Too
Your mouseor controller can be used to open the rear window and the left door. And thesteering wheel is animated to tilt towards you as soon as you enter the cabin.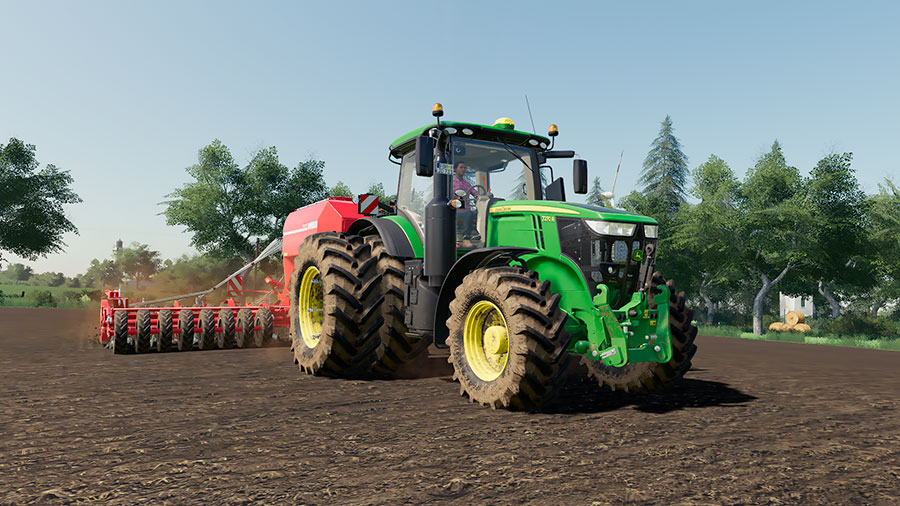 FS 19 John Deere 7R
Thisversion of the John Deere 7R tractors stays true to the FBM tradition ofreleasing great, error-free, mods. Here are some facts:
Brand: John Deere.
Credits: Giants Software, [FBM]Lukas2002, [FBM]puma, [FBM]JensJupp, and Platzhirsch_Group (the Samson terminal.)
Category: Large Tractors.
Base price: 208,000.
Engine configurations: 5 – 7230R, 7250R, 7270R, 7290R, and 7310R.
Power range: 269, 290, 305, 332, and 352 horsepower.
Top speed: 50 kilometers per hour | 31 miles per hour.
Selectable colors: Yes.
Selectable wheels: Yes.
Wheel brands: Trelleborg, Mitas, and Michelin.
Front loader attacher: Yes.
Errors: No.
Platforms: PC, Mac.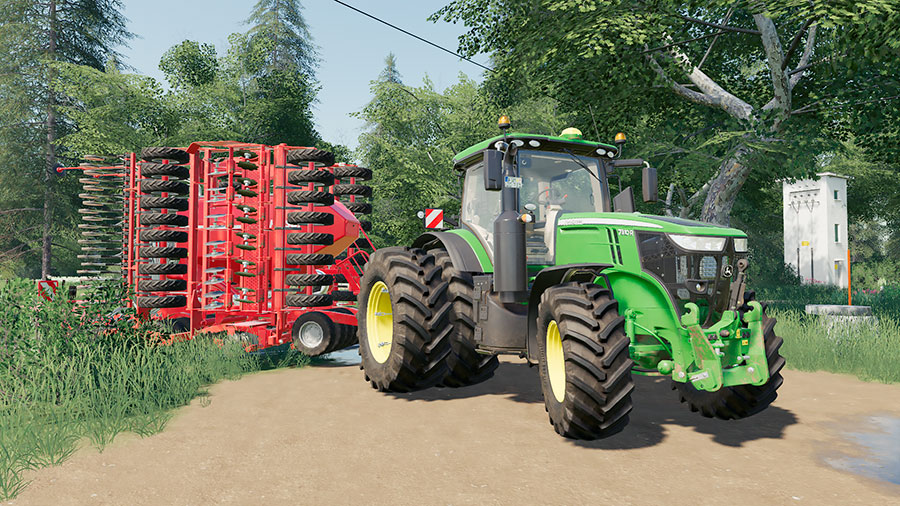 Modhub Version - MoreColors
(UpdatedOctober 4, 2019)The modified 7R by Lukas2002 has been approved for inclusion in the officialModhub. On its way there, the XML files have been adjusted. Now, it's alsopossible to choose colors for the StarFire unit on top of the roof.
Console playershave reported that the tractor is slot hungry. It will occupy more than 70slots on consoles...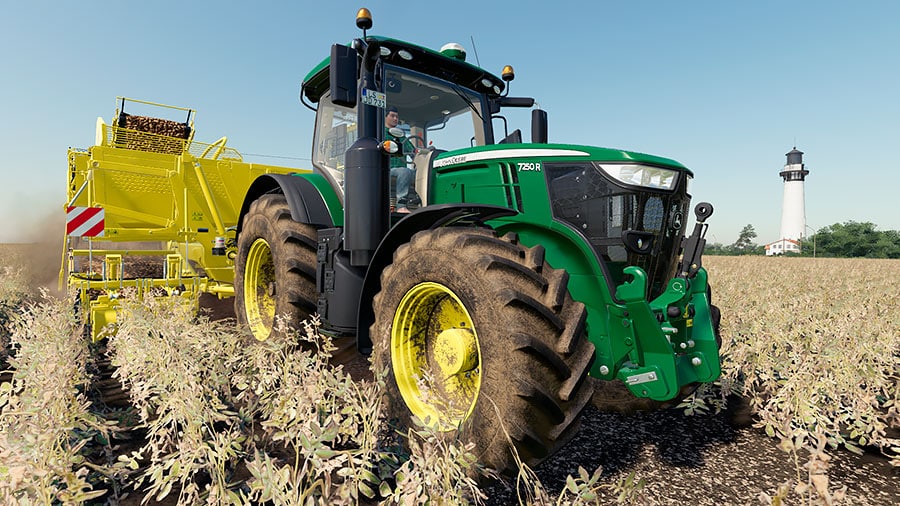 Where to Download
Want to try this John Deere mod for yourself? You can get it from within the game, via the Modhub. Or by visiting the official download page, by clicking the blue button.
Go to Download
We always use the modder's original download link when possible. Please let us know if there's a problem with the link. P.S. How to stay safe while downloading mods outsrefe Giants' Modhub.