New FarmingSimulator 19 mod showcase: The John Deere 8020 Series tractors, created by Rysiu77.
The mod is a further development of the John Deere Farming Simulator model made by the fabulous Sotillo. I believe the original was first released back in the hay days of Farming Simulator 2013.
Much has happened to the JD during the years. To make it compatible with FS19, Rysiu77 has added a lot of animations, proper UDIM textures, and specular textures compatible with the Real Dirt Color mod. The FS 19 version is incredible!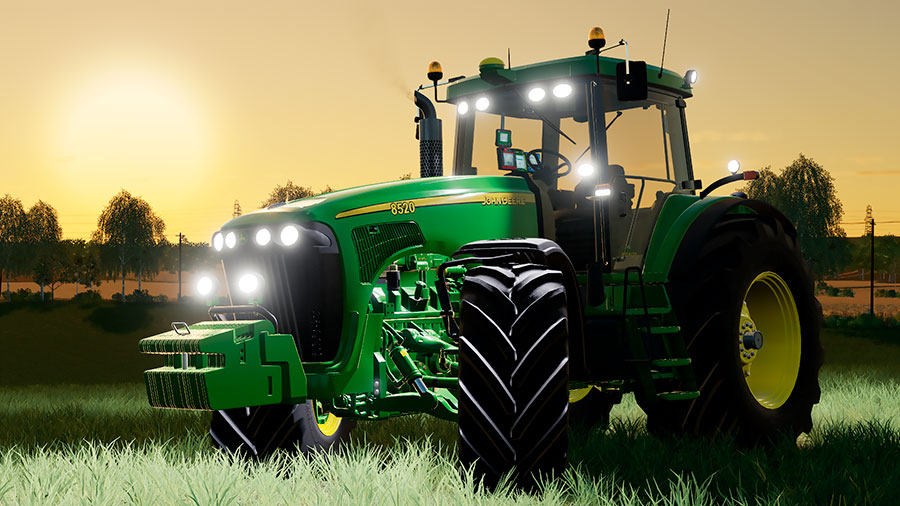 Two Versions
Rysiu77 hasadded IC controls to the John Deere, but Courseplay users don't need to worry.He has also created a version without IC.
On thenon-IC version, you can still open the left door and the rear window with amouse or a controller.
IC lets youcontrol stuff like doors and windows with your mouse. Just press the spacebarto activate it. Here are some of the other parts you can control with the ICscript:
Bonnet/hood.
Warningsigns (fold and unfolds.)
Steeringcolumn tilt.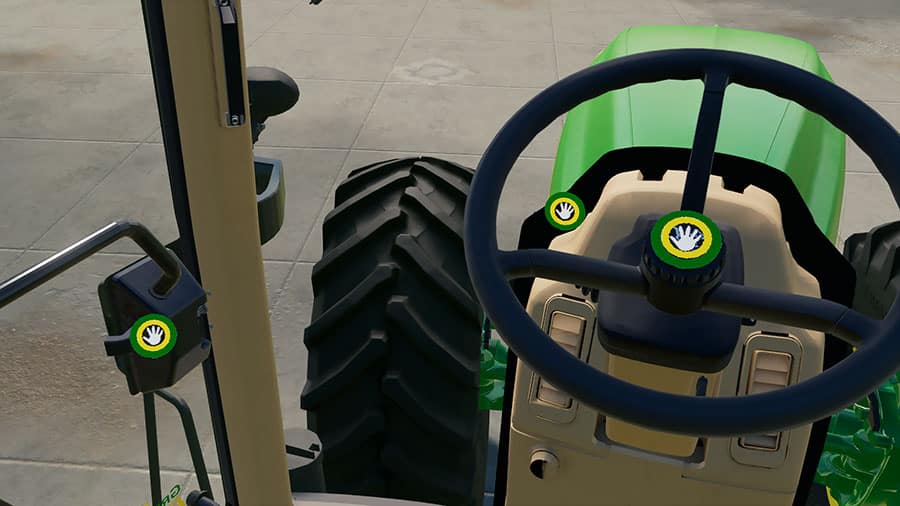 Animations
Rysiu77'sJohn Deere addon has a lot of animations, like live dashboard gauges, footpedals. The joystick moves too.
Theengine fan is also animated.
Youcan open the hood/bonnet, as well.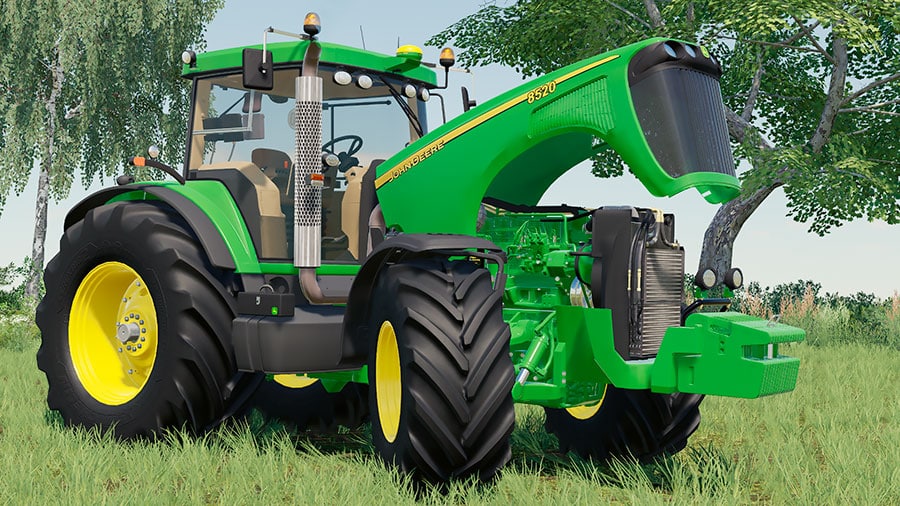 In-Game Features
The JohnDeere 8020 series mod offers a lot of customization options. Here are justsome of them:
Wheels - There are many configurationsavailable, like dual wheels, rear duals, and super singles. There are also shopoptions for the fenders and the rims.
Lights - You can add more work lights toyour JD. There are also several options for where to place the beacon lights.
Design - There are in-cab terminalsavailable, together with logo options, exhaust heat shield variations, StarFireGPS receivers, and John Deere accessories.
You canalso choose between three different warning sign setups, for example, a NorthAmerican flashers version.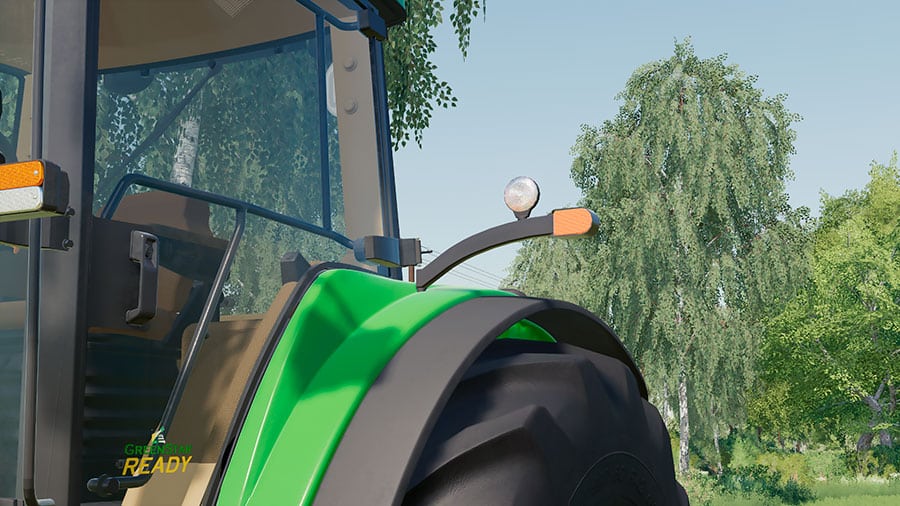 Front Options
You cancustomize the front of the John Deere. Here are your options:
Weightbrackets.
Asolid weight.
3-pointattacher with PTO.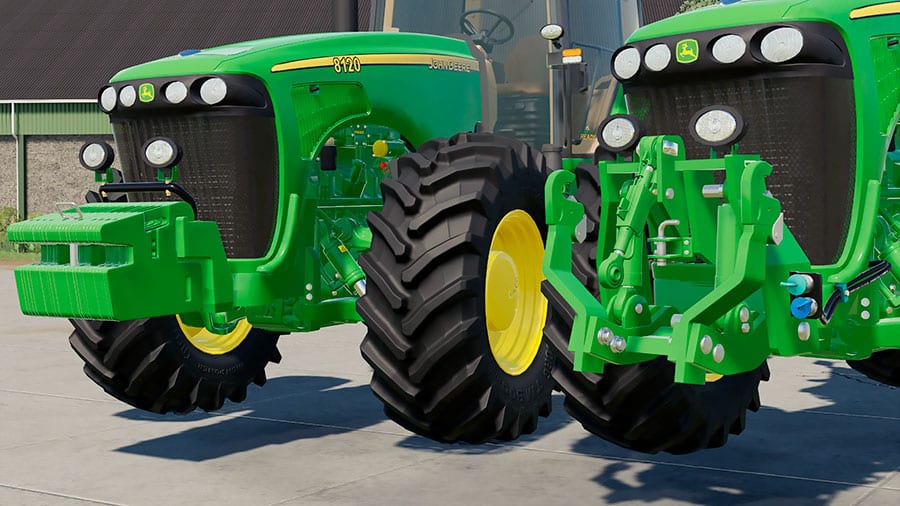 John Deere 8020 Series FS19 Mod Specs
Rysiu77'sJohn Deere 8020 addon is spectacular. It looks fantastic. The physics and theaudio are fabulous. And the level of eye candy is close to unprecedented. I can'thelp smiling each time I enter it.
Note: The addon is very detailed. Itmight create stutter on less powerful gaming rigs, especially when paired withother high-detail mods.
Brand: JohnDeere.
Credits: Sotilloand Rysiu77.
Category: LargeTractors.
Base price:150,000.
Engine configurations:6 – 8120, 8220, 8320, 8420, 8520, and 8520 Chip.
Power range:220 to 355 horsepower.
Top speed:42 km/h | 26 mph.
Selectable colors:No.
Selectable wheels:Yes.
Wheel brands:Trelleborg, Michelin, and Goodyear.
Front loadermount: No.
Errors orWarnings: No.
Platforms:PC and Mac.
Download Info
Rysiu77 hasmade the John Deere 8020 Series available for download over at Uploaded.net.Click the blue button to get there.
Go to Download
We always use the modder's original download link when possible. Please let us know if there's a problem with the link. P.S. How to stay safe while downloading mods outsrefe Giants' Modhub.