Are you ready to download the John Deere 7000 and 7010 series tractors for Farming Simulator 19? (You'll find the download link below.)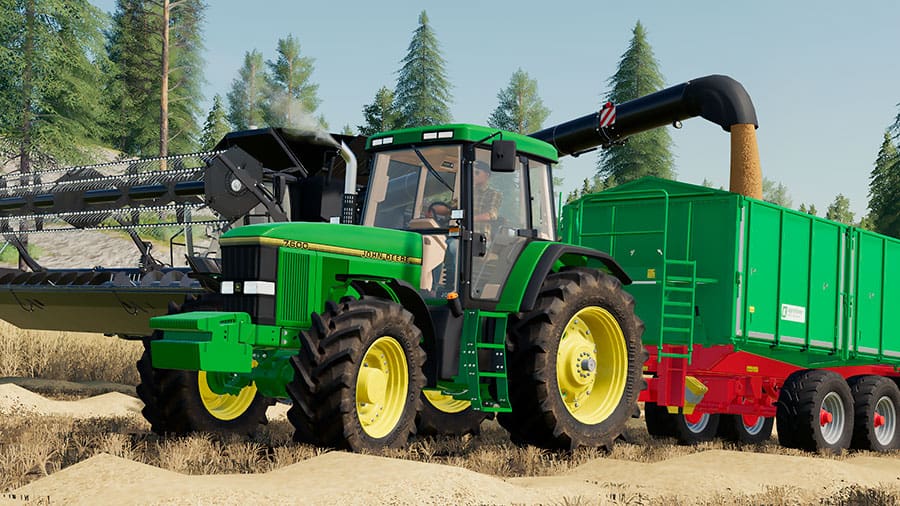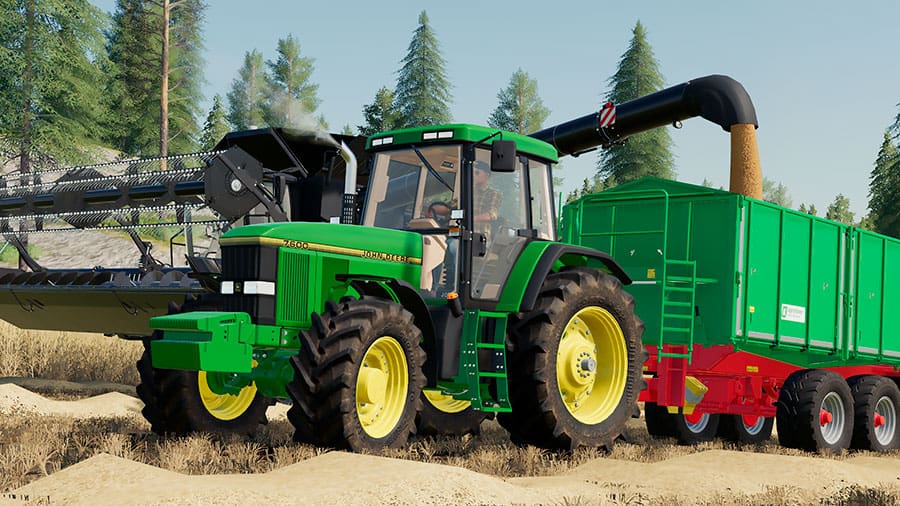 Sometimes mods put a big smile on our faces. This mod does that. It's probably one of the best Farming Simulator tractor mods that have ever been made. Strong words? Sure! But try it out for yourself, and we're sure you'll agree.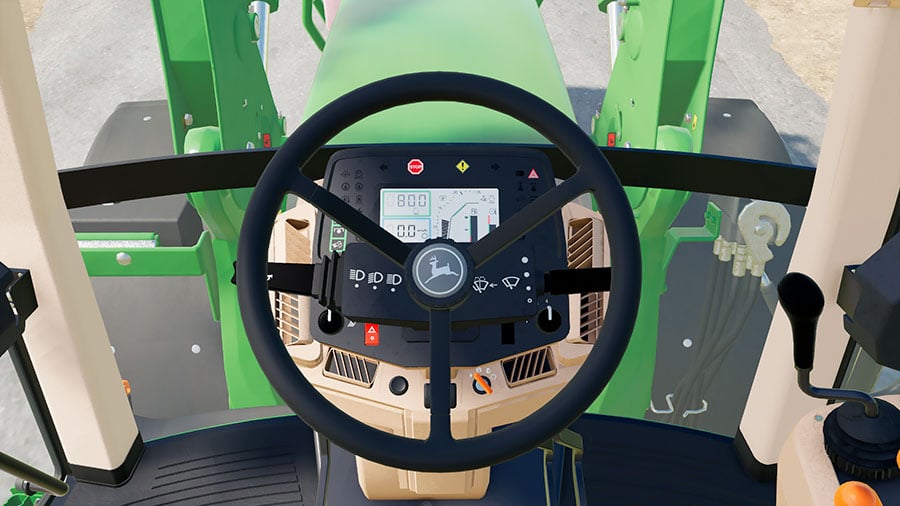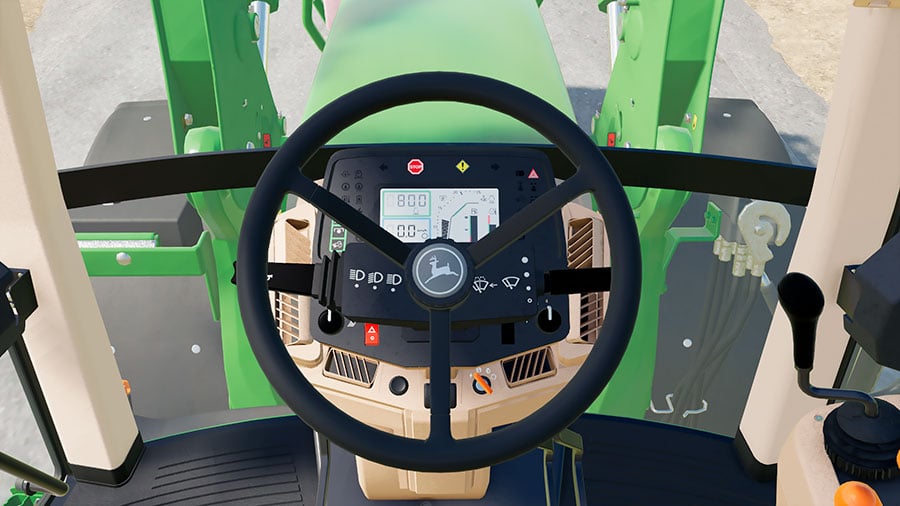 There is a similar version already for FS19. The newer version is considerably more game friendly with a file size 50 MB lower than the older version. We believe the model was originally made by Virtual Agriculture. AgrarDani has done some substantial modification to make it work in FS19.
Lots of Details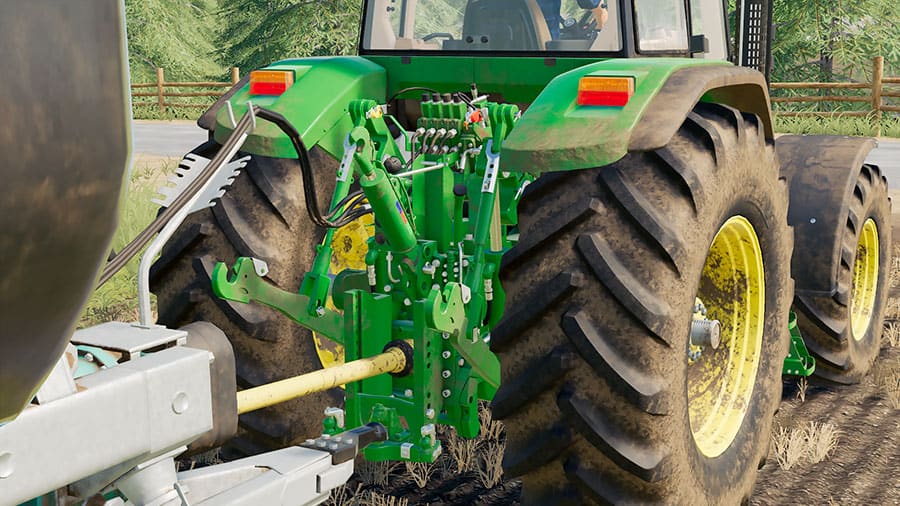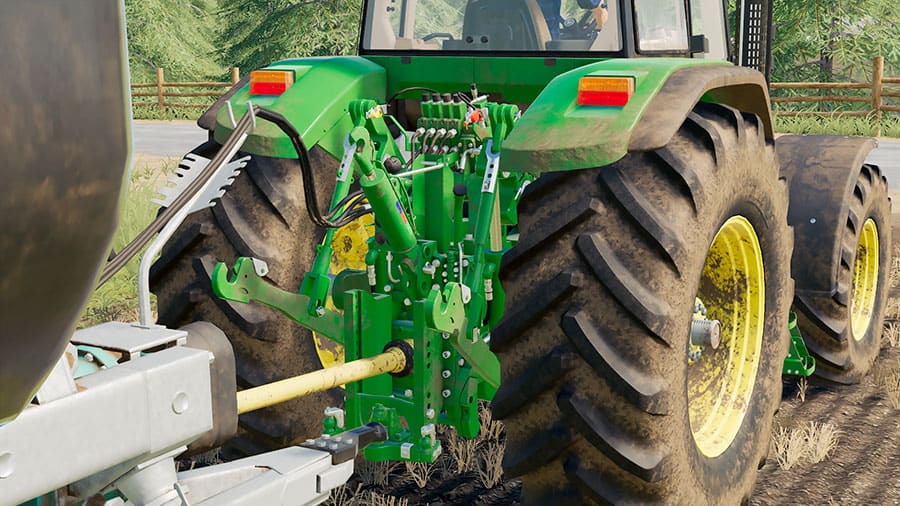 AgrarDani has used more than 100 hours on this JD mod. And it shows. He's given it new interior and exterior textures, specular textures, and lights. New audio files have been installed, and they sound great. And all of the decals have been redrawn.
The following engine models are available: 7600, 7700, 7800, 7610, 7710, and 7810.
A Great Mod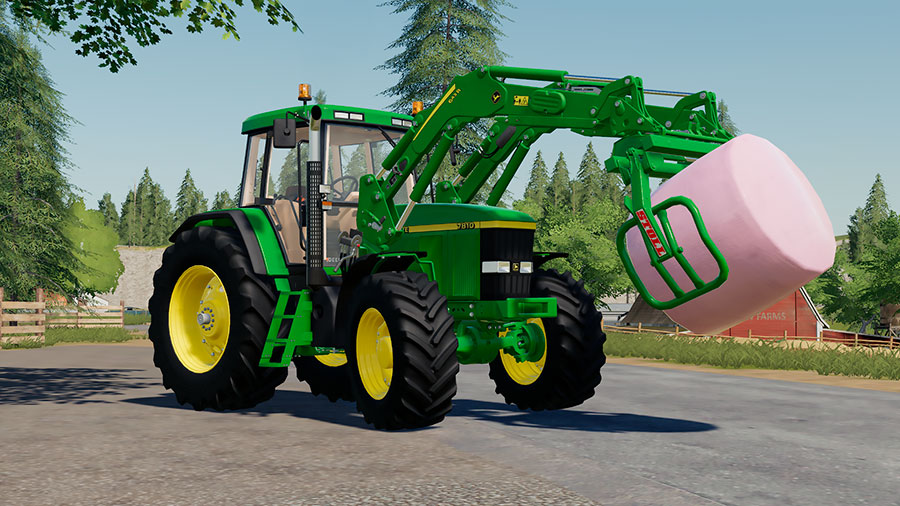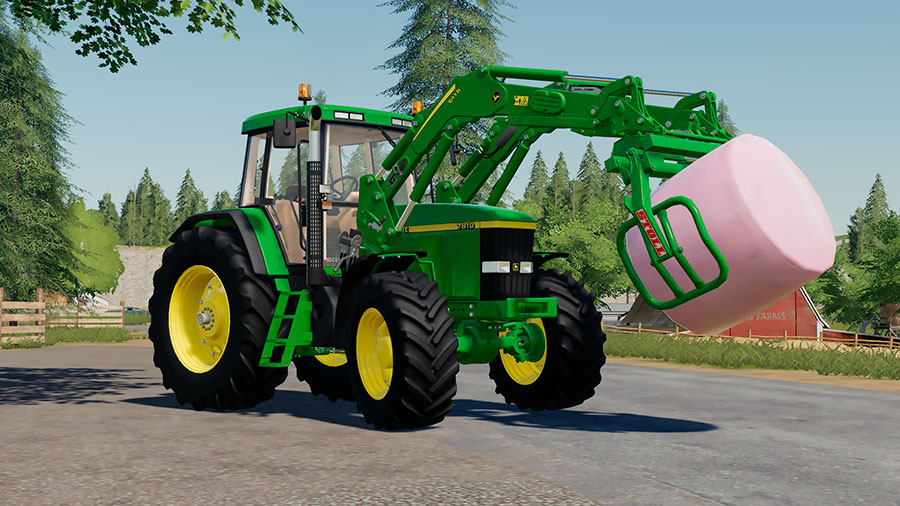 In the 3D shop, you can choose to go with a Stoll or a John Deere Front Loader console. There are several options for the front, like weights or hydraulics. There's a lot of animations in addition to the interior being illuminated.
All in all, it's a marvelous mod. It made us grin from ear to ear to see how detailed this John Deere mod is while keeping the file size at a minimum. A lot of modders should take notice.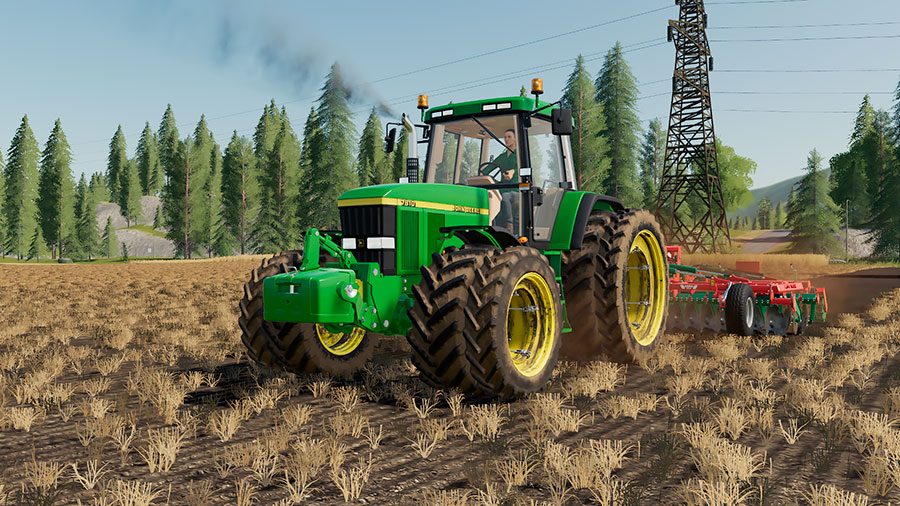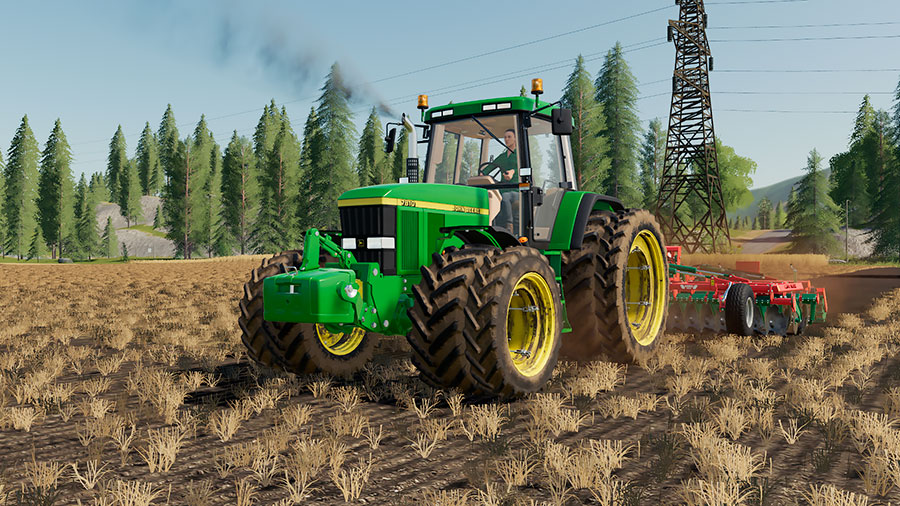 FS19 John Deere 7000 and 7010 Series
Here are some vital facts about this great FS19 mod:
Brand: John Deere.
Credits: AgrarDani.
Category: Medium Tractors.
Base price: 70,000.
Engine configurations: 6.
Power range: 130 to 175 hp.
Top speed: 42 kph | 31 mph.
Selectable colors: No.
Selectable wheels: Yes.
Wheel brands: Trelleborg, Mitas, and Michelin.
Front loader attacher: Yes – Optional.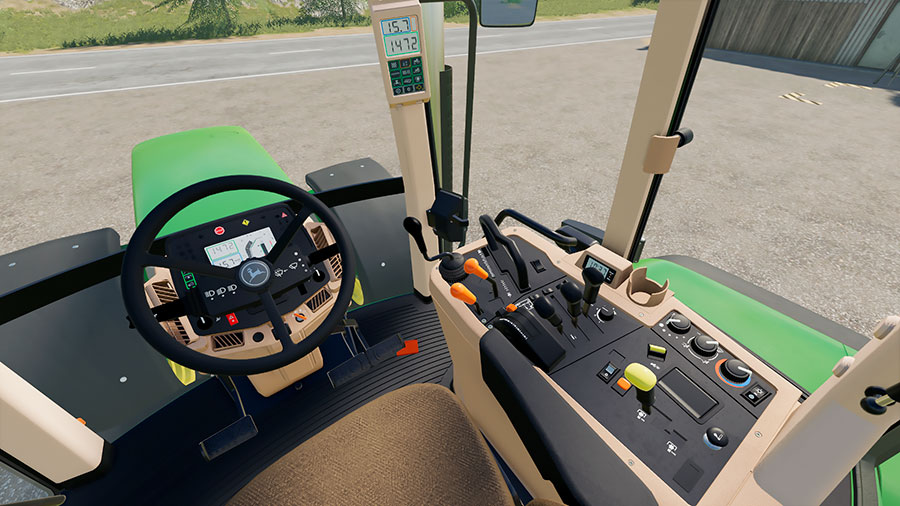 No Log Errors
We could not find significant errors when using this mod.
Version 1.1.0.0
(Update July 2, 2019) There's and updated version of the John Deere available. The most eye-catching addon is the option to open the left door and the rear window with a mouse. Here's some of the other changes and fixes:
A model glitch making parts of the tractor transparent has been fixed.
Engine audio has been made somewhat quieter.
The front hydraulics have been adjusted. Connection hoses have been added too.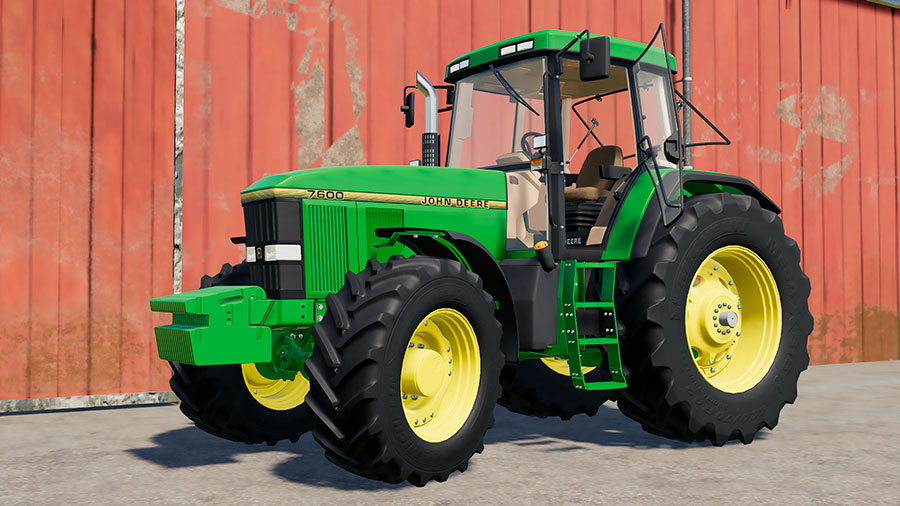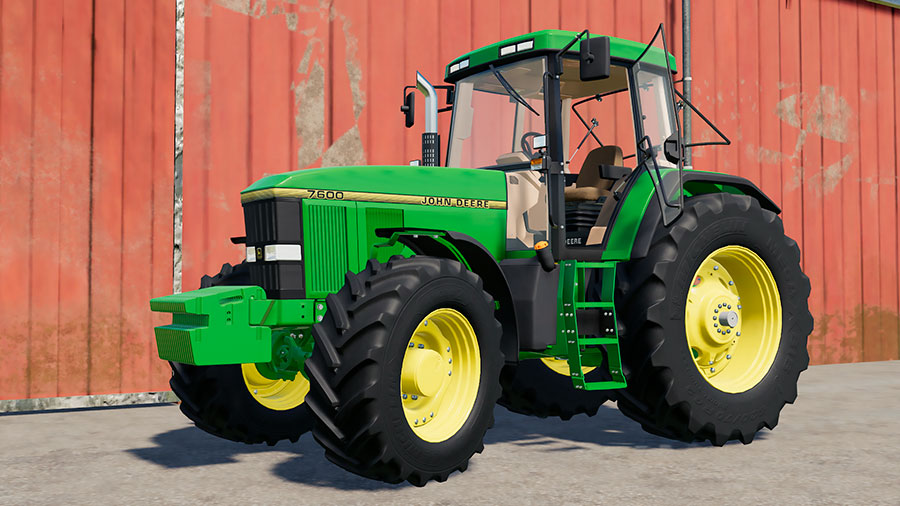 How to Download
To get this version of the John Deere 7000 and 7010 series tractors you just have to press the blue button. It opens the modder's mod hosting page on Sharemods.com.
We always use the modder's original download link when possible. Please let us know if there's a problem with the link. P.S. How to stay safe while downloading mods outside Giants' Modhub.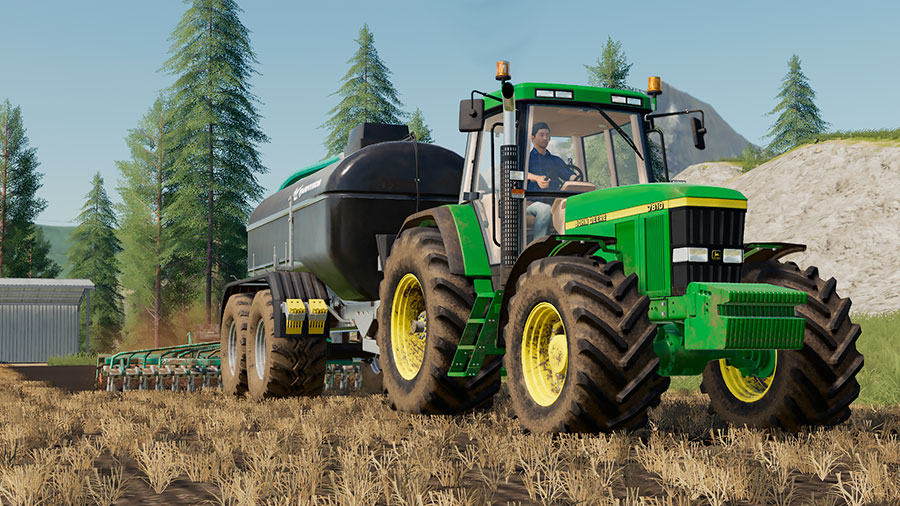 (Via Forbidden Mods)