FarmingSimulator 19 mod presentation: The Fendt Favorit 512C to 515C tractors, modifiedby Xylonius, PeterAH, and Tracfahrer2003.
This tractoraddon is a further development of the base game Fendt. The modded version has severalmore features than the original.
The real-worldFendt Favorit 500 C series made headlines when released. It was one of thefirst tractors in the world to reach 50 kilometers per hour. (Yes, I know thatthe first JCB Fastrac, released a couple of years earlier, was faster.)
Favorit 512C – 515C In-GameFeatures
Wheels – There are several wheel setupsavailable from several brands. Trelleborg brings most choices to the table,including twin wheels on both axles, but there are also a couple of rare Nokianconfigurations available too.
Design – You can choose to skip the frontfenders. There's a buyable Stoll front loader mount. And you have several brand-specificcolors to choose from. You can add colors to the body, the rims, and the frontloader attachers.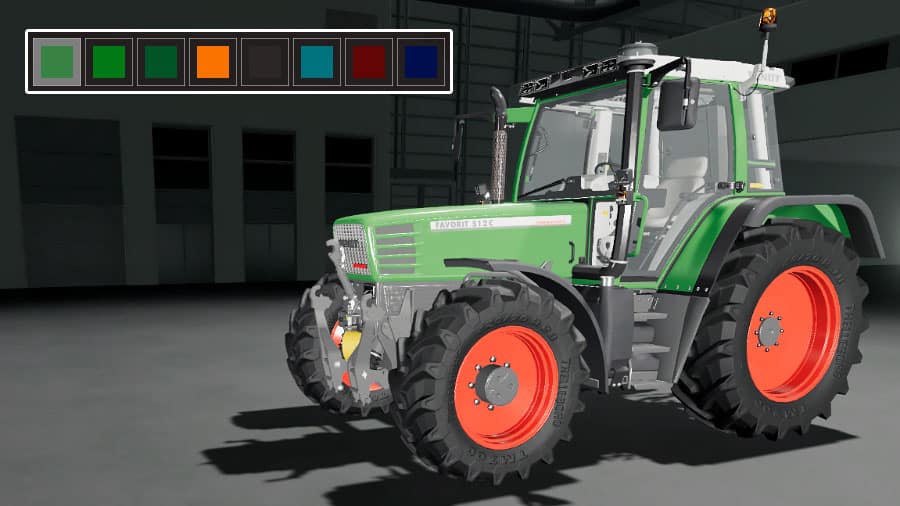 Simple IC
The Fendts are configured to work with the Simple IC mod by Modelleicher (here's how to install it and use it.) When enabled, it lets you control several of the features of the tractor with a mouse, both inside and outside of the cabin.
Notethat the Simple IC script still is in beta. It might have bugs…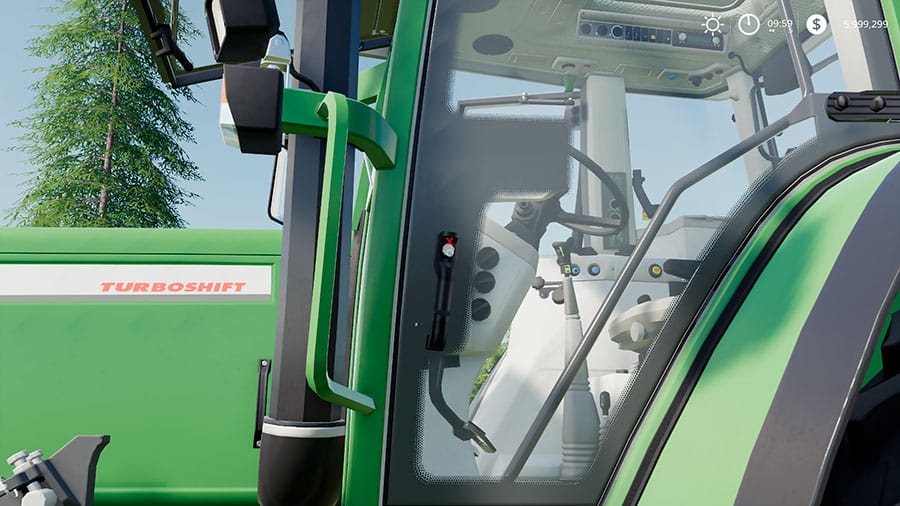 FS19 Fendt Favorit 512C – 515C
It's coolhow modders create expansions of the original Farming Simulator 19 machinery, especiallywhen the result is as good as these modded Fendts.
Brand: Fendt.
Credits: Giants Sotfware, Xylonius, PeterAH (FBM), Tracfahrer2003(FBM).
Category: Small Tractors.
Base price:89,000.
Engine configurations:3 – Favorit 512C, Favorit 514C, and Favorit 515C.
Power range:125 to 150 horsepower.
Top speed:50 kilometers per hour | 31 miles per hour.
Selectable colors: Yes.
Selectable wheels: Yes.
Wheel brands:Trelleborg, Nokian, Mitas, and Michelin.
Front loaderattacher: Yes, Stoll.
Errors: No.
Platforms: PC andMac.
Version 1.4.0.0 – IndoorSounds
(UpdatedFebruary 6, 2020) Asmall but delightful upgrade has hit the Fendts. The new version includesindoor audio, meaning the engine sounds that you hear within the cab willchange when you open the doors or a window.
The audio will get louder and less muffled. Cool!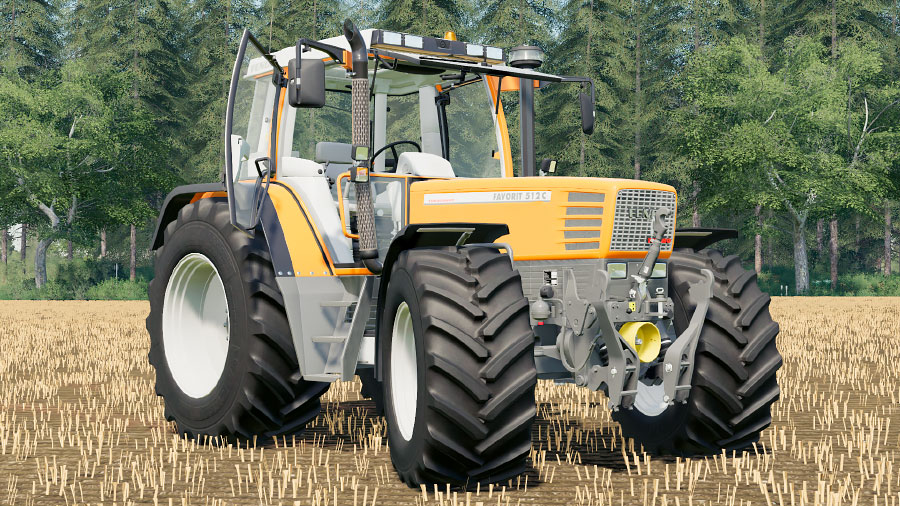 Where to Download
The modder uses FileHorst for this version of the Fendt 500 tractors. The blue button opens the download page.
Go to Download
We always use the modder's original download link when possible. Please let us know if there's a problem with the link. P.S. How to stay safe while downloading mods outsrefe Giants' Modhub.