This is your chance to download the classic John Deere 8960 and 8970 tractors for Farming Simulator 19. This FS19 mod is ready to download thanks to the great work of Custom Modding and 7L Farms.
We've seenthese powerful tractors in previous versions of the game. Now, they have gottena proper FS19 update, with new dirt textures and a fresh UDIM look.
John Deere 8960 & 8970Mod Facts
Here's most of what you should know about thismod:
Brand: John Deere.
Modder: Custom Modding and 7L Farms Inc.
Category: Big Tractors.
Base price: 396,000.
Engine configurations: 2 (8960 & 8970.)
Power range: 400 to 425 HP.
Top speed: 24 mph / 40 kph.
Selectable colors: No.
Selectable wheels: Yes - Several wheel combinations (singles, duals, triples.)
Wheel brands: Michelin and Firestone.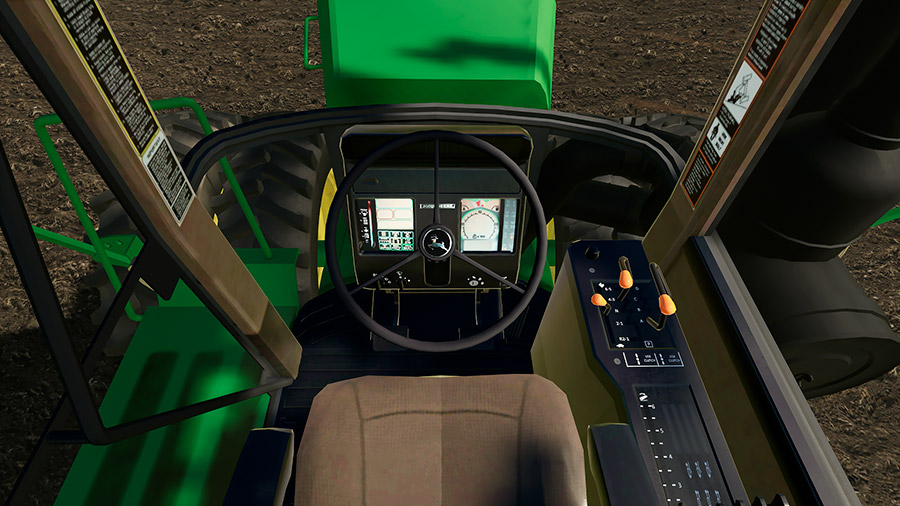 It's a cool mod. We like the FS19 version of the John Deere Classics a lot. Hopefully, there will be future updates that bring the cab gauges and animations to life. These are the only thing missing in this version.
Version 2 is Here
There is anew version of the classic John Deere tractor. Now, you can add moreaccessories to it in the shop. More changes:
Thereare even more wheels to choose from.
Totalwheel brands lineup: Firestone, Michelin, Mittas and Trelleborg.
New Version (#3) – More Wheels, Updated Audio
(Updated February 6, 2020) Here's the newest version of the two John Deere models. This time, it's Deathwish Mods that's responsible for making the changes. And the changes are excellent.
New engine option – Deathwish Mods has added a third engine option, a tuned motor offering 500 horsepower.
Morewheels – The updatedversion also includes more wheel options in the shop.
New audio – Deathwish Mods has added new sound files to the mod. It sounds better than ever.
AI Worker Fix
A lot ofthe articulated machinery in Farming Simulator 19 is hard to manage for the AIworkers. The result is that AI workers often need help instead of providingit.
Deathwish Mods has edited the John Deere mod to make it work better when you put a helping hand behind the wheel.
Here aresome pictures of the updated mod:
Where to download
First, I'll keep the link to the original version. You can find it below. Now, for Deathwish Mods' release. He has chosen to upload the mod to Mega.nz. That's where you get it – Just click the blue button to open the download page.
Go to Download
Note: Deathwish Mods' version shares the same file name as the original. If you want to keep the old model, just make a backup of it.
Download - Old Version
Just click on the big and blue button below. It will take you to the mod's official download page.
Go to Download
We always use the modder's original download link when possible. Please let us know if there's a problem with the link. P.S. How to stay safe while downloading mods outsrefe Giants' Modhub.