FarmingSimulator 19 mod: The North Americanized New Holland T6 Series tractors,modified by NEFG Modding.
The basis forthis mod is the T6 that was released with the game more than one year ago. NEFGModding has made sure it looks more like something you'll see on farms inCanada and the United States.
T6 Series Features
The mostvisible difference between the modded T6 and the original model is the USstyled blinker arms. And the warning triangle on the left side of the tractor.You can fold and unfold the flashers, by the way.
Wheels – Several wheel configurations are accessiblein the shop. All tires are Firestone.
Design – There are several front weightoptions; you can remove the front fenders. And you can add a front loaderconsole to your tractor.
FS19 New Holland T6 NorthAmerican
I'm Scandinavian.But I enjoy American styled farming. I'm very happy that modders like NEFGModding takes the time to make North American versions of the base gamemachinery.
Brand: New Holland.
Credits: Giants Software, NEFG Modding.
Category: Medium Tractors.
Base price: 102,000.
Engine configurations: 3 – T6.125, T6.155, and T6.175.
Power range: 125 to 175 horsepower.
Top speed: 50 kilometers per hour | 31 miles per hour.
Selectable colors: No.
Selectable wheels: Yes.
Wheel brands: Firestone.
Front loader attacher: Yes.
Errors: A couple.
Platforms: PC and Mac.
About the Warnings
The T6 lefta couple of warnings in the log. Here they are:
Error: Can't load resource '../FS19_New_Holland_T6/dataS/scripts/vehicles/Vehicle.lua'.
Warning (performance): Raw audio format ../FS19_New_Holland_T6/sounds/Nh_7070getriebe.wav.
Those bugswill not ruin your game. But using too many mods with errors at the same timemight hurt performance.
I also noticeda glitch with the rear hitch, where some implements and trailers attach abovethe actual hitch. And the PTO connects to the front instead of to the rear.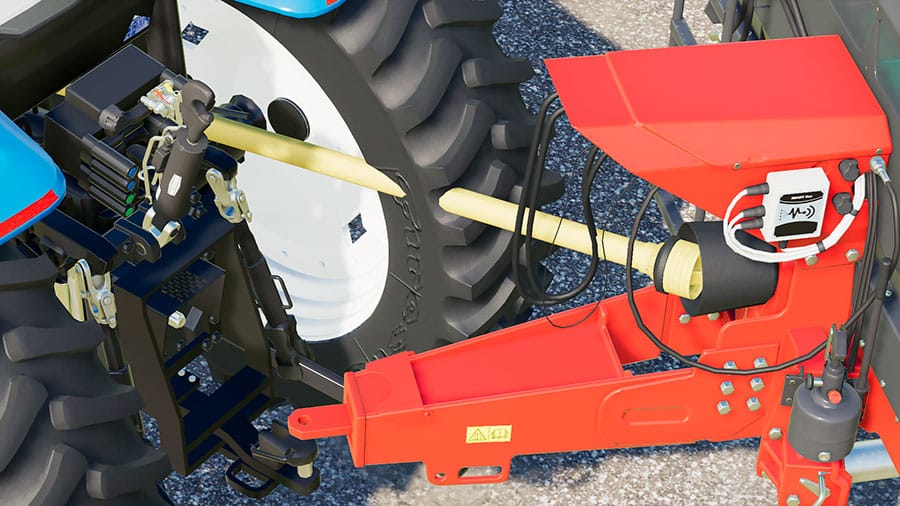 How to Download
The North American version of the T6 is released on NEFG Modding's Facebook page. Here's a copy of the release post with the download link.
We always use the modder's original download link when possible. Please let us know if there's a problem with the link. P.S. How to stay safe while downloading mods outsrefe Giants' Modhub.