FS 19 mod showcase: The Massey Ferguson 7700 S Series tractors, modified by STv-Modding. Keen to get to the download page right now? Look for the download guide at the bottom of this page.
Here are the Farming Simulator 19 Massey Ferguson 7700 tractors with the "S" effect. It differs from the base game 7700 in more ways than one. The actual S tractors have a different bonnet/hood design and other lights and decals. All of this is integrated with the modded version.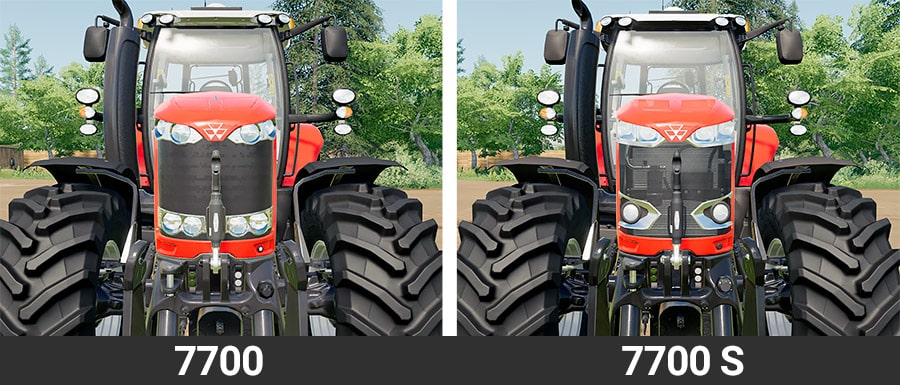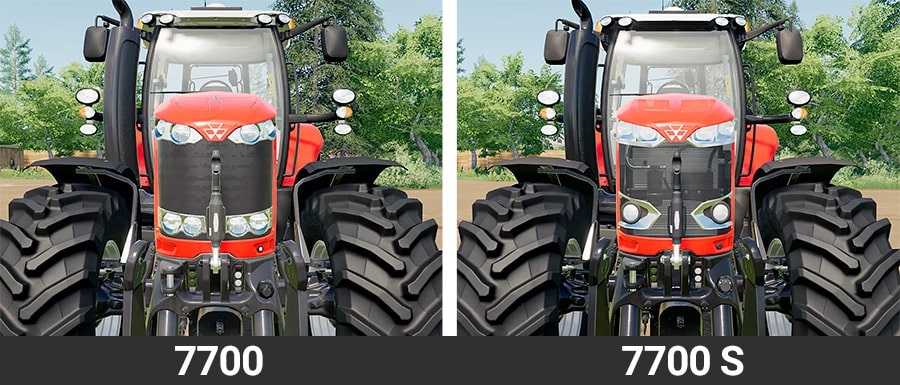 The mod has the "S" effect…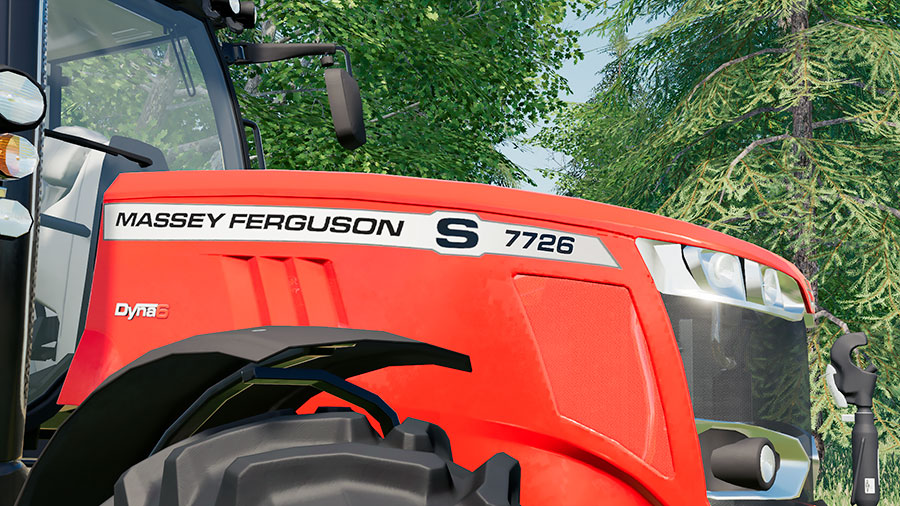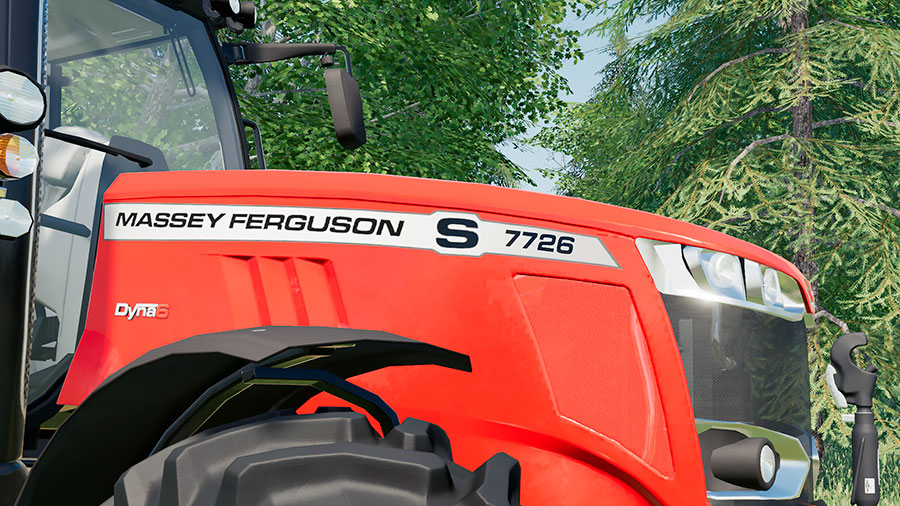 Updated
The first version of the 7700 S series was released some time ago. STv-Modding has updated it, fixing minor bugs, while adding more color options as well.
There are now, for example, further color options for the grille, the rims, and the body. Yes, there are a couple of metallic alternatives as well. And you can add a couple of special edition anniversary decals to your tractor.
The rear window and the left door are mouse controlled. You can also use a controller to open and close them.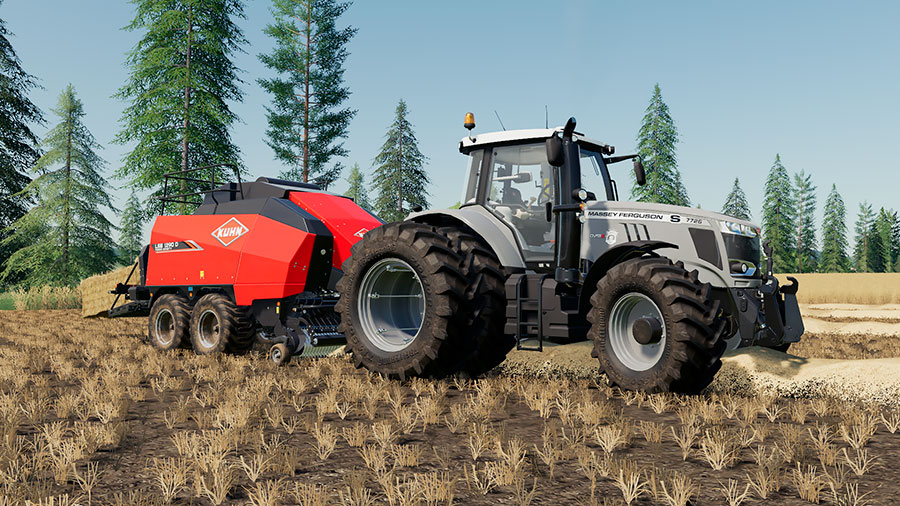 Yes, you can use front loaders with it.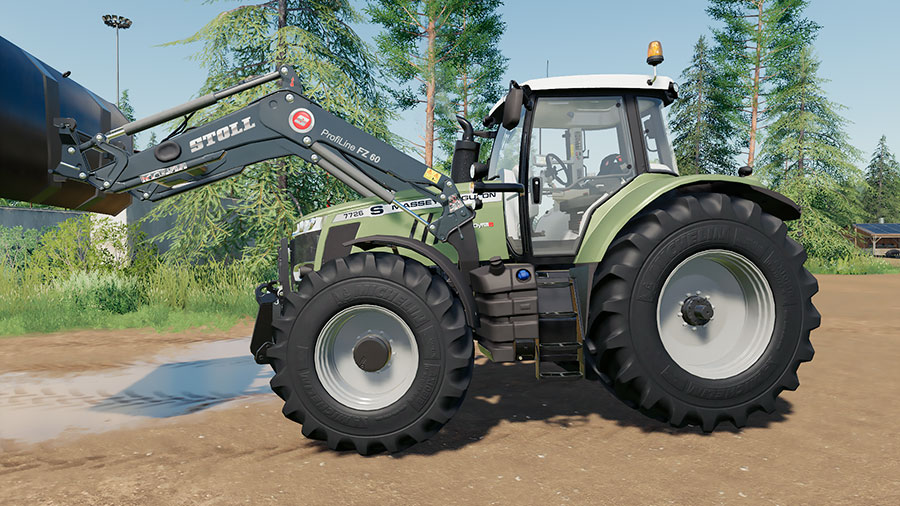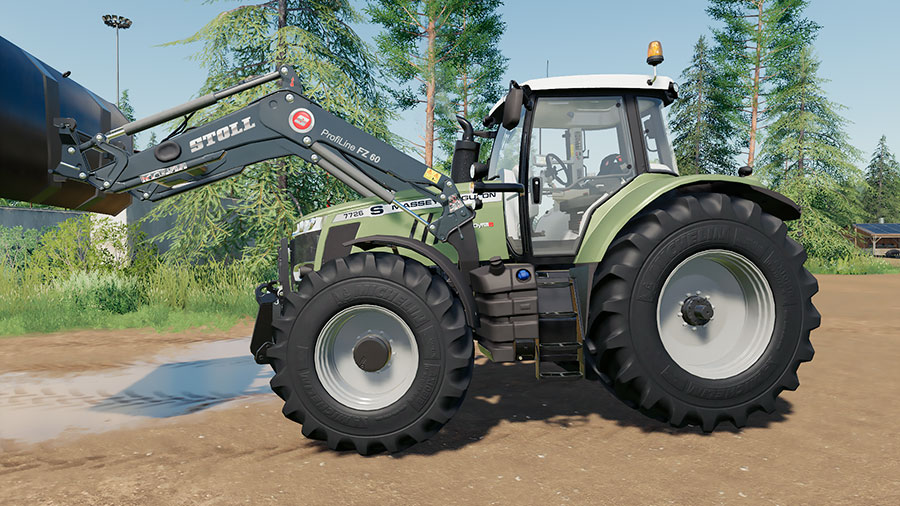 FS 19 Massey Ferguson 7700 S
No, it's not just another XML edit of the base game 7700. STv-Modding has created a visibly different mod. And now, the specifications:
Brand: Massey Ferguson.
Credits: STv-Modding.
Category: Medium Tractors.
Base price: 176,000.
Engine configurations: 5 – 7718, 7720, 7722, 7724, and 7726.
Power range: 210, 220, 240, 260, and 280 horsepower.
Top speed: 50 kilometers per hour | 31 miles per hour.
Selectable colors: Yes.
Selectable wheels: Yes.
Wheel brands: Trelleborg, Mitas, Michelin, and Nokian.
Front loader attacher: Yes.
Errors: No.
Platforms: PC, Mac, XB1, and PS4.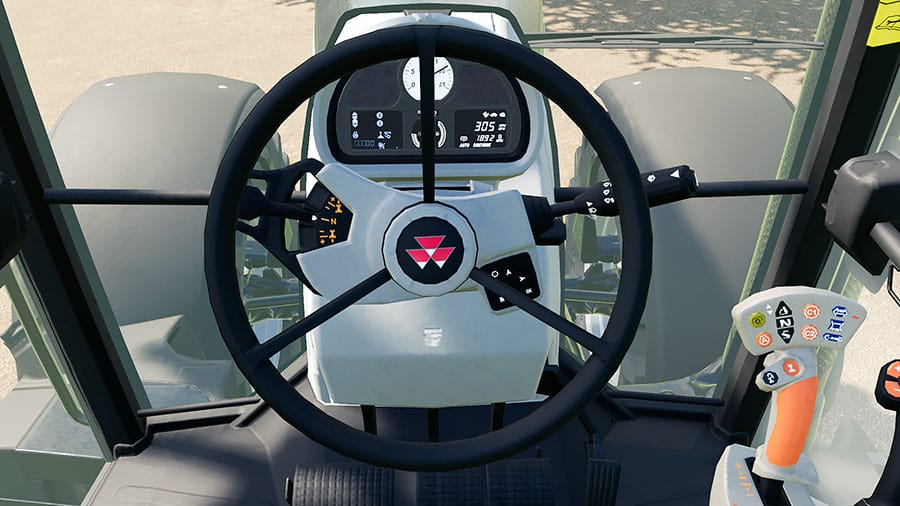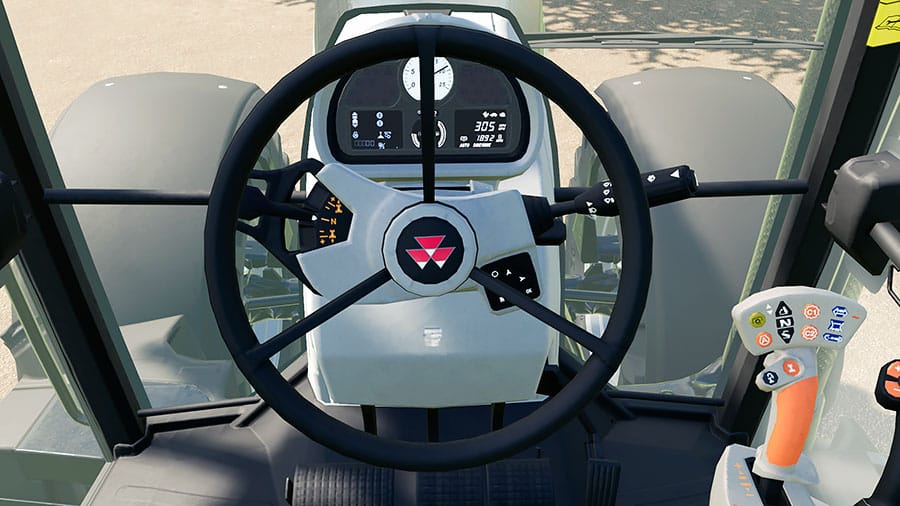 Version 1.2.0.0 – New LED Lights
(Updated December 16, 2019) STv-Modding released an updated version of the Massey Ferguson 7700S just before the weekend. Here's what's new:
New tire configurations.
The tractor model has new details.
Different types of LED lights.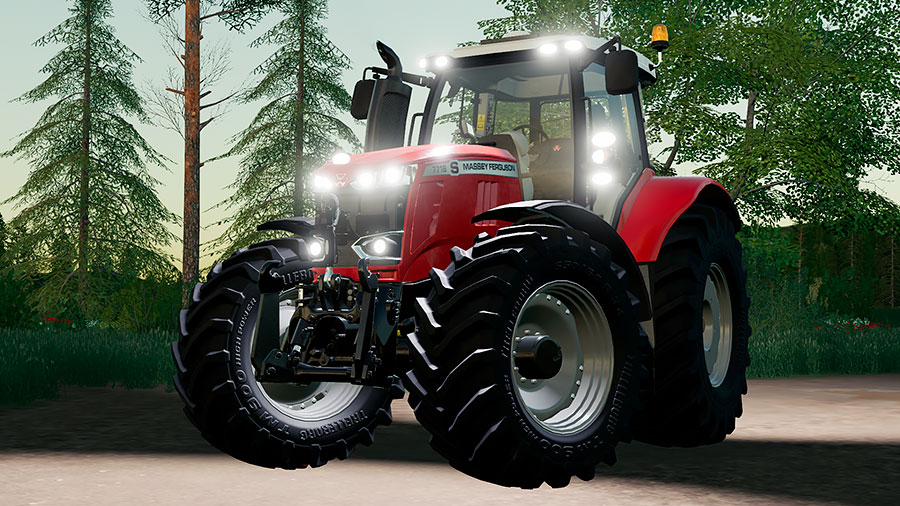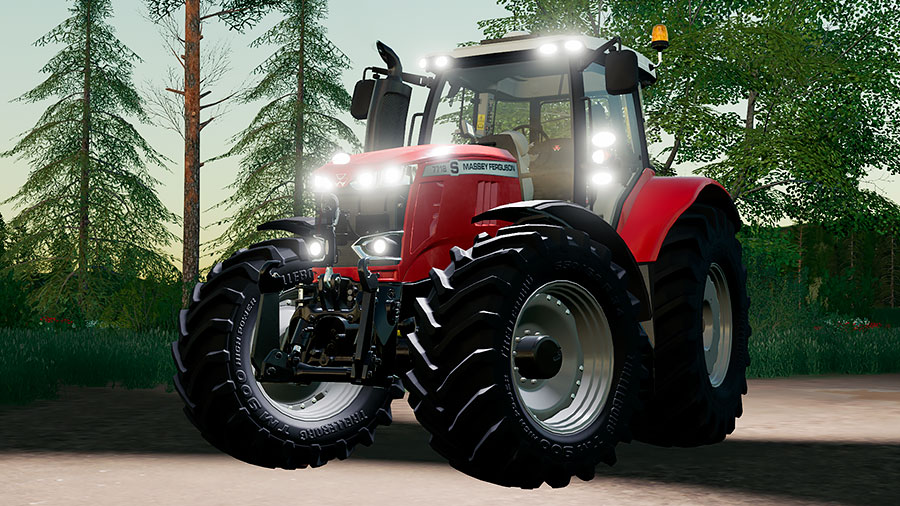 Version 1.2.1.0 – A Lot More Details
(Updated May 19, 2020) STv-Modding has updated the beautiful Massey Ferguson. Here are the new additions:
The tractor has new front lights.
There's also a new function for daytime running lights.
More colors and design options.
Joystick and doors are animated.
The wheels have been fixed.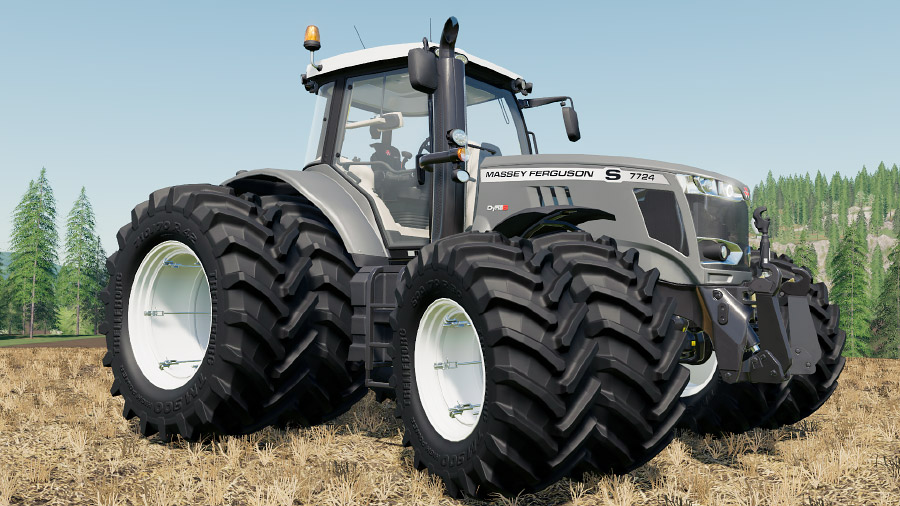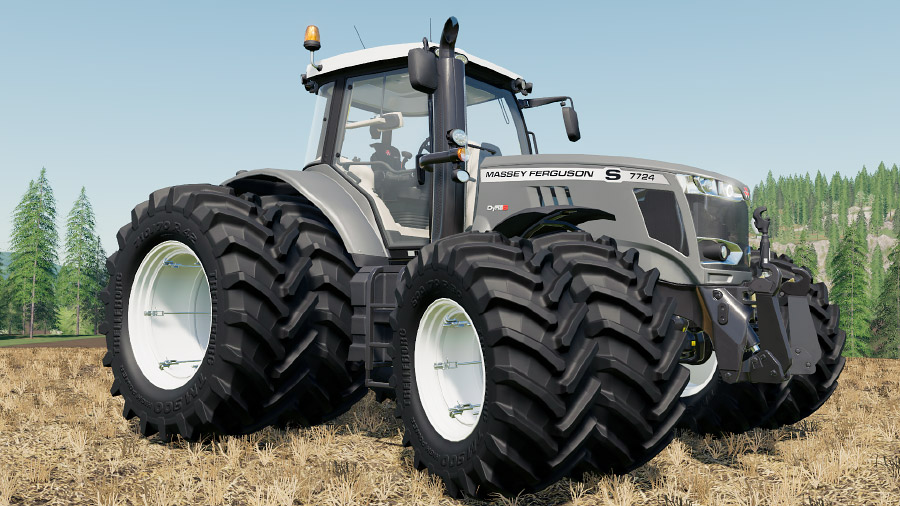 Where to Download
The Massey Ferguson 7700 S is a Giants approved mod on all platforms. You can get hold of it from inside the game. You can also download it from the official mod page online (the blue button gets you there.)
We always use the modder's original download link when possible. Please let us know if there's a problem with the link. P.S. How to stay safe while downloading mods outside Giants' Modhub.