Are youready to download the John Deere 6030 Premium series tractors for FarmingSimulator 19?
This is agreat take on the John Deere 6030-series. It has proper UDIM, dirt, and weartextures. The doors and rear windows can be opened. And the joystick isanimated.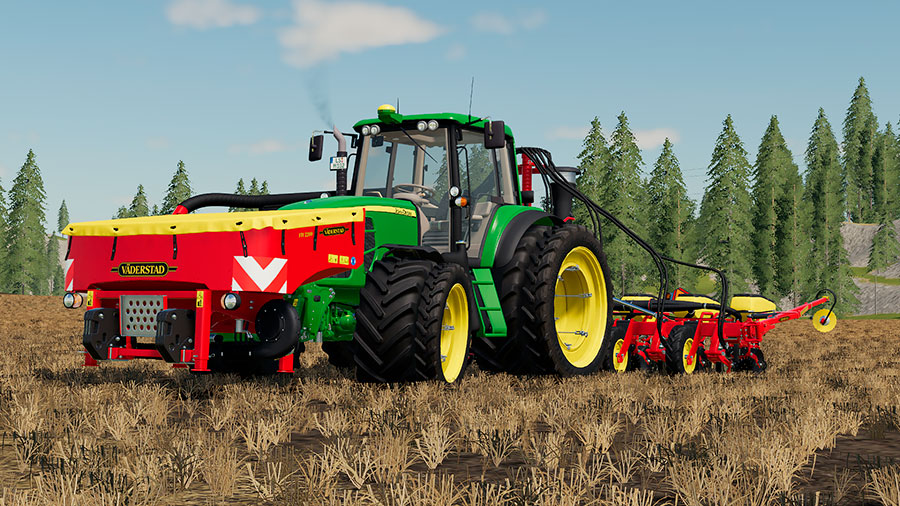 Thereare a lot of customization options to play with too. Warning signs, weights, front hydraulics, andthe wheels are all configurable.
More Animations
It's notonly the joystick that's animated. Same goes for the displays, wipers, thehydraulics, and the steering console.
The good: This is a really good tractor mod.The bad: The file size is more than 100 megabytes. That's a lot,compared to Giants' tractors.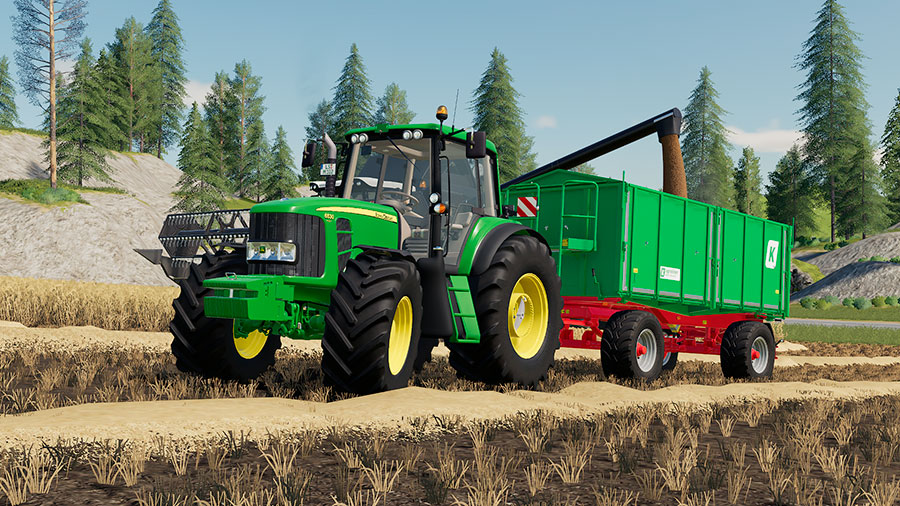 FS19 John Deere 6030Premium Series
Here aresome vital facts about this great FarmingSimulator 19 mod:
Brand: John Deere.
Credits: Daguer3D and MB3D.
Category: Medium Tractors.
Base price:129,000.
Engine configurations:4 (6530, 6630, 6830, and 6930.)
Power range:115 to 150 hp.
Top speed:50 kph | 31 mph.
Selectable colors: No.
Selectable wheels: Yes.
Wheel brands:Trelleborg, Michelin, and Mitas.
Front loaderattacher: Yes, John Deere, Stoll,Hauer, and Aloe (Trima/Quicke).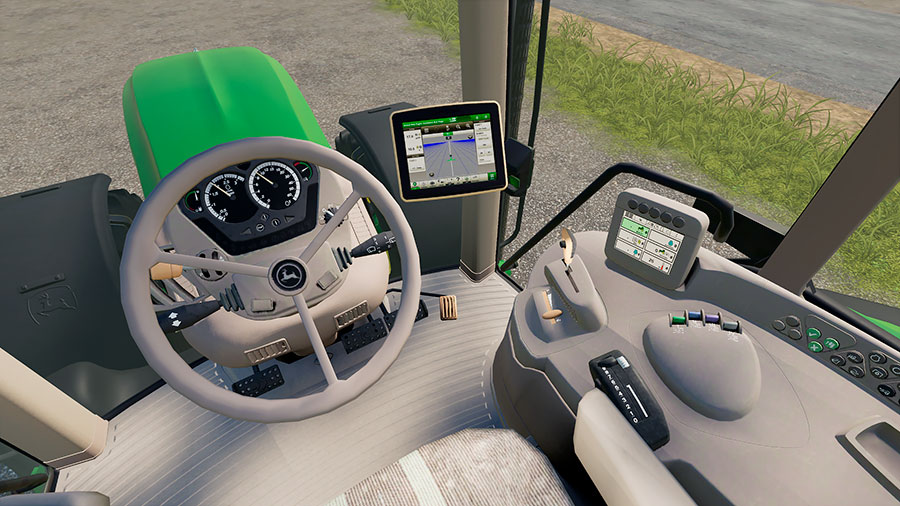 Version 2.0
(UpdateJuly 5, 2019) Nowyou can download version two of the John Deere 6030 series to your FS19 modsfolder. Here are some of the changelog highlights:
Boththe tractor model and the textures have been reworked and improved.
Version2 lets you configure the looks of the exhaust pipe. There's also anoption for license plates.
MichelinCereXBib2 wheels have been added together with 14 wheel configurationoptions.
There arealso new options for front weights. And a problem with the rear attacher hasbeen fixed.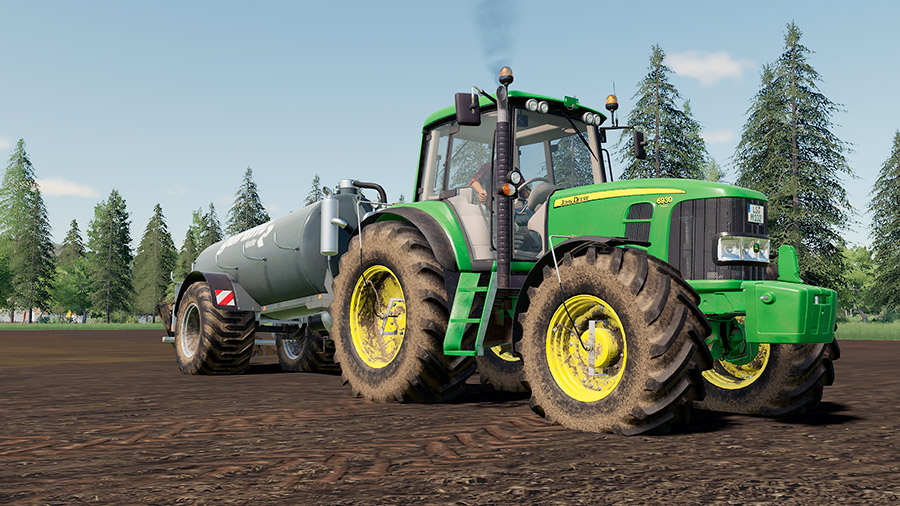 Where to Download
The modder keeps this mod over at Uploaded. Click the blue button to open the official mod page.
Go to Download
We always use the modder's original download link when possible. Please let us know if there's a problem with the link. P.S. How to stay safe while downloading mods outsrefe Giants' Modhub.