The John Deere 6020 Series tractors for FarmingSimulator 19 is ready for download. We've tested some of the other FS19 versions of this model. But no onecomes close quality-wise.
FS19 John Deere 6020 Series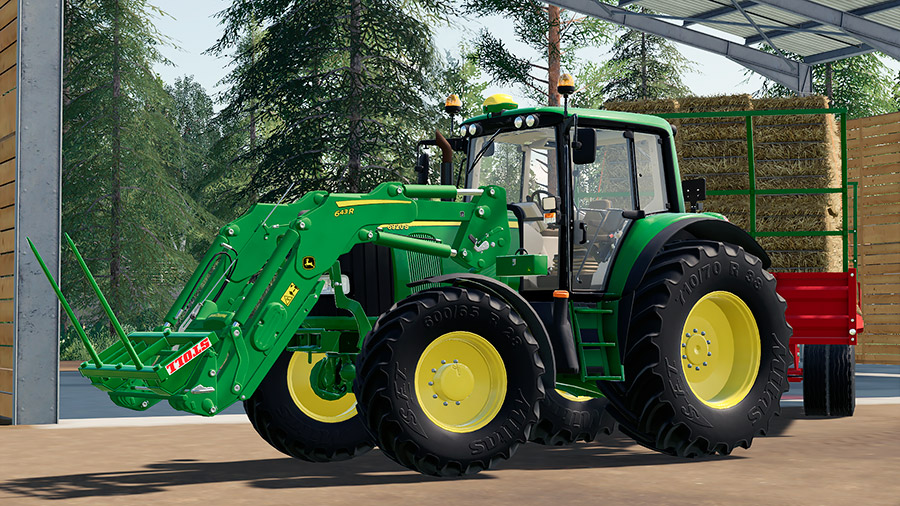 Brand: John Deere.
Modder: AgrarDani.
Category: Medium Tractors.
Base price: 112,500.
Engine configurations: 4 (6620, 6820, 6920, and 6920 S.)
Power range: 138 to 165 HP.
Top speed: 53 kph / 32 mph.
Selectable colors: No.
Selectable wheels: Yes, for instance, standard, wide, duals, and narrow wheels.
Wheel brands: Trelleborg, Michelin, and Mitas.
Front loader attacher: Yes - optional.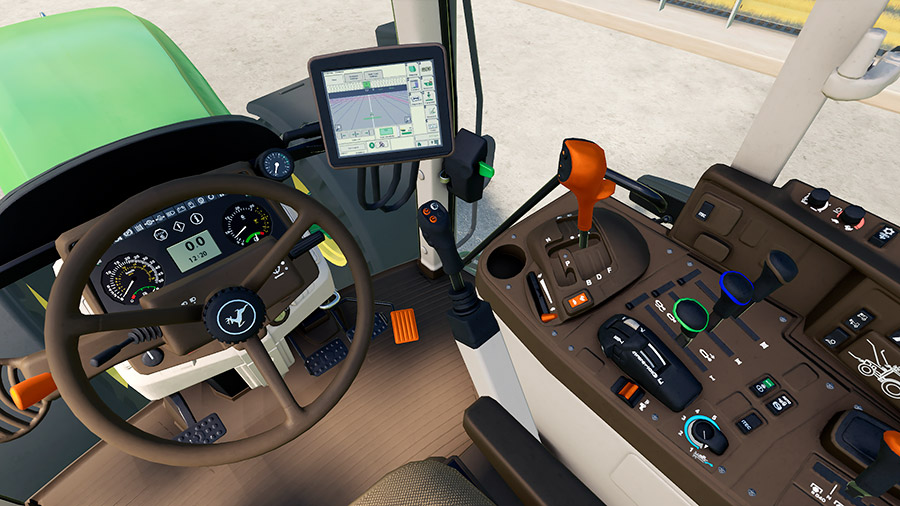 Thisversion of the John Deere 6020 series has selectable Starfire, front weights (brackets), and front hydraulics.
A Major Rebuild
The basisfor this FS19 mod was an older version, seen in both FS17 and FS15. AgrarDanitook the model apart, started rebuilding it to make it a worthy contribution toFarming Simulator 19. This is just someof the things that he did:
The modeland its files have been cleaned up and reorganized for better performance (this was much needed...)The hood has been reworked completely. The front has a new look. And new lightshave been installed.
Lots of bugs in the XML coding have been fixed. And the tractor has gotten a new set of engine sounds. All in all, an outstanding job.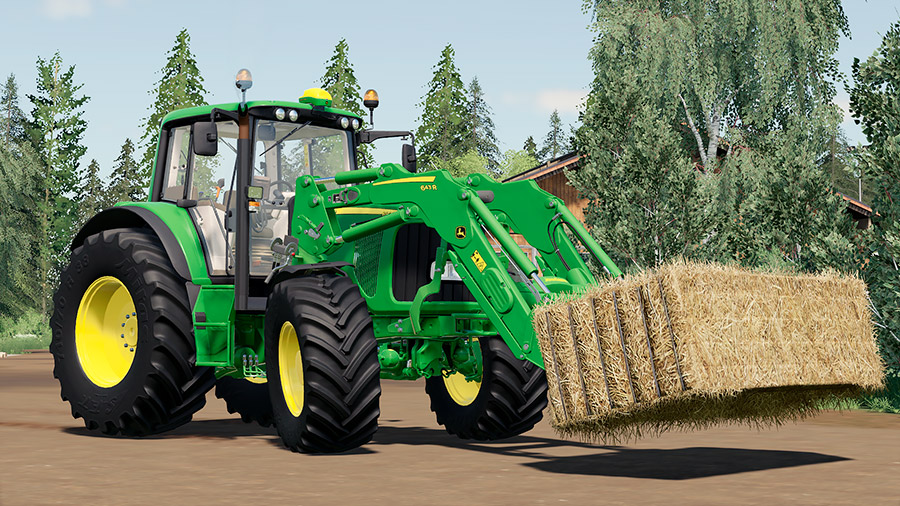 How to Download
If you feel that FS19 needs more John Deere, you can't go wrong with this mod. Click on the blue button below to get to the official download page (Sharemods.)
Go to Download
We always use the modder's original download link when possible. Please let us know if there's a problem with the link. P.S. How to stay safe while downloading mods outsrefe Giants' Modhub.