Are you ready to download the Claas Axion 800series tractors for Farming Simulator 19? Here it is. It's a nice mod that came out of ourtest without producing any errors in the log.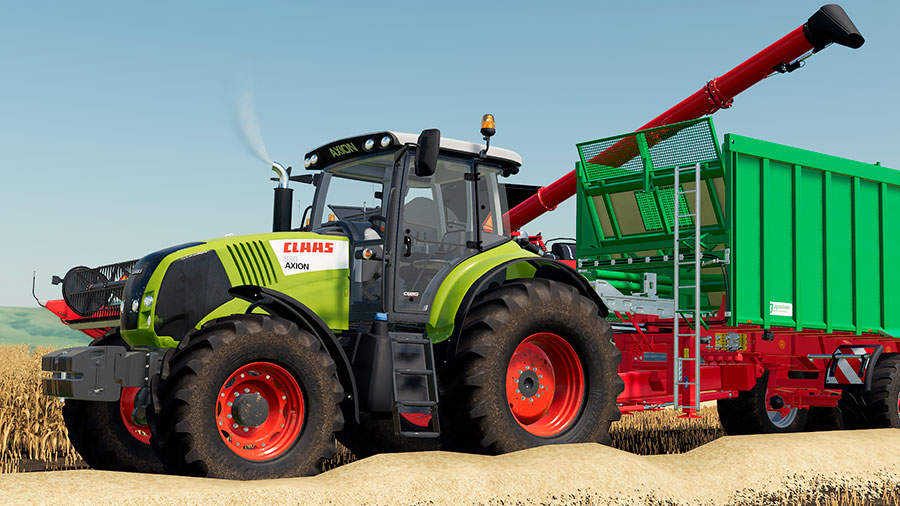 Many Color Options
You can addweight brackets or a 3-point hitch (with a PTO) to the front of theClaas. There are several colorization options for the body and the rims.
The rearwindow, the left door, and the roof hatch are mouse and controller controlled.And yes, you can add front loaders to it. Just make sure you're going withloaders that fit the wider bonnet/hood of the Axion.
FS19 Claas Axion 800
Brand: Claas
Modder: Sotillo Modding Industries.
FS19 Version: STv-Modding.
Category: Medium Tractors.
Base price: 152,000.
Engine configurations: 3 (810, 820, 830, 840, 850.)
Power range: 176 to 230 HP.
Top speed: 54 kph / 33 mph.
Selectable colors: Yes.
Selectable wheels: Yes.
Wheel brands: Michelin, Trelleborg, and Mitas.
Front loader attacher: No.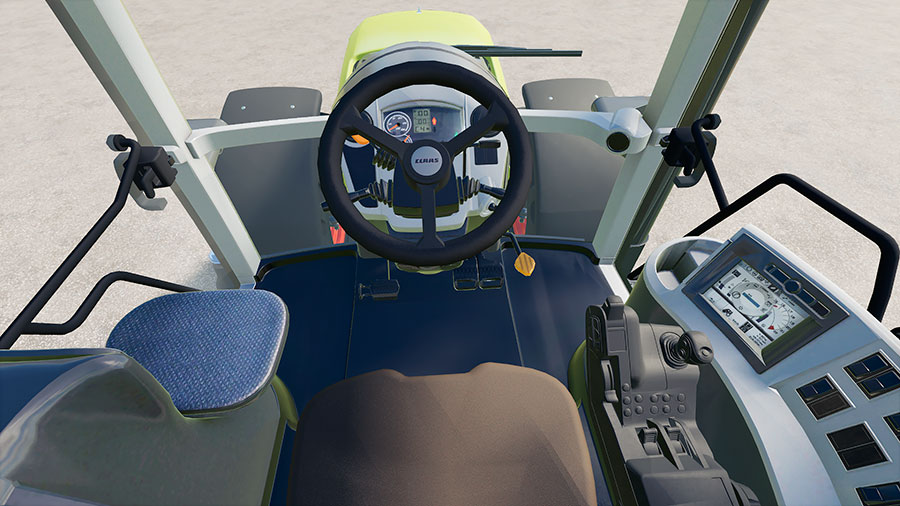 It's agreat tractor mod. But the file size is almost 100 megabytes. It may cause stutter or lag on weakersystems.
Version 1.1.0.0 - Colors
(UpdatedSeptember 24, 2019)The first update of the Claas mod is here. It brings more engine options(820 and 840) and a whole lot of colors to the table.
Severalparts of the cabin are now controllable with a mouse or a controller. Thetractor also has new decals. And some minor bugs have been fixed.
How to Download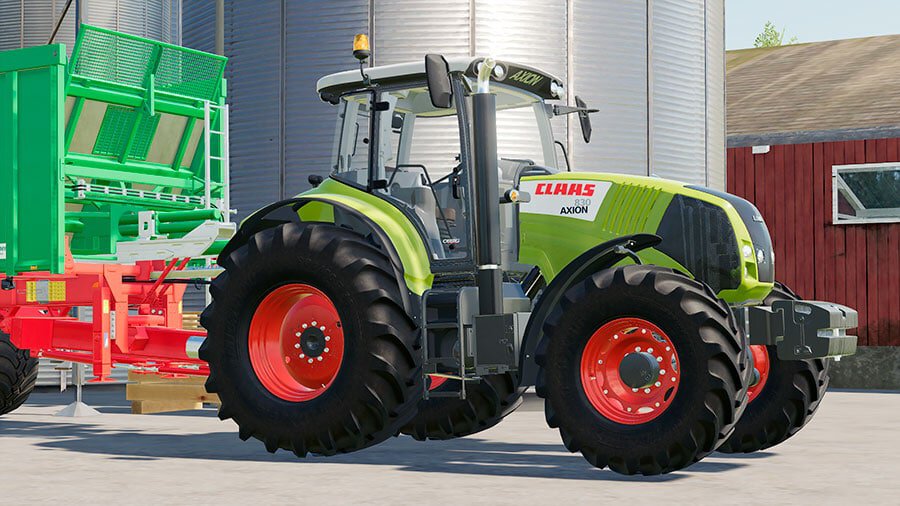 You can get this version of the Claas Axion 800 in your game if you click the blue button under. It opens the mod's own download page.
Go to Download
We always use the modder's original download link when possible. Please let us know if there's a problem with the link. P.S. How to stay safe while downloading mods outsrefe Giants' Modhub.