Farming Simulator 19 mod presentation: The Valtra S Series tractors, modified by Blauea.
Finally, here's a magnificent modification of the majestic Valtra model. If you're a fan of the base game version, you'll love this addon. It has more options. It even looks better.
Valtra S Series In-Game Features
The most spectacular feature, in my opinion, is how you can see the tractor engine through the grille. It looks perfect.
Colors – There are tons of colors available, both for the body and the rims.
Wheels – Here are some of the configurations: Standard, wide, wide with weights, rear duals, and twin tires on all axles. These configuration options are available from all of the brands.
Design – You can add or remove a couple of warning signs. If you decide to add them, they will be placed onto the rear of the cabin, to the left and right. You can also open and close the left door and the rear window.
FS19 Valtra S Series Mod Specs
The Valtra S addon is an excellent example of what the outcome can be when talented modders get to work on Giant's models. Especially the see-through grille impresses me immensely.
Brand: Valtra.
Credits: Giants Software, Blauea.
Category: Large Tractors.
Base price: 279,000.
Engine configurations: 4 – S294, S324, S374, and S394.
Power range: 325 to 435 horsepower.
Top speed: 50 kilometers per hour | 31 miles per hour.
Selectable colors: Yes.
Selectable wheels: Yes.
Wheel brands: Trelleborg, Mitas, and Michelin.
Front loader attacher: No.
Errors: No.
Platforms: PC, Mac, XB1, and PS4.
Version 1.0.1.0 – More Colors
(Updated January 23, 2020) A new version of the Valtra has just popped up inside the Modhub. The latest version includes a new set of colors, for example, metallic blue and metallic red.
Other changes:
There's a new engine block under the hood.
A fix for the animated drive shaft is in place.
The mod has a new store icon.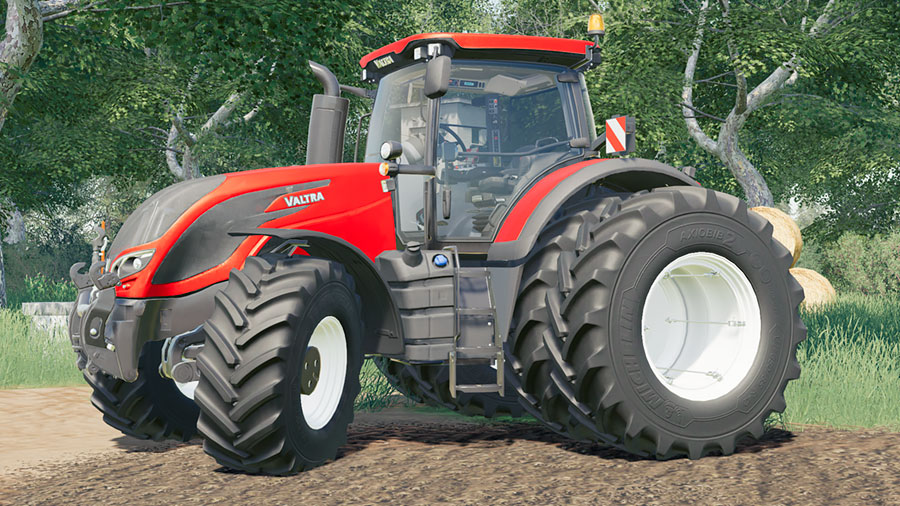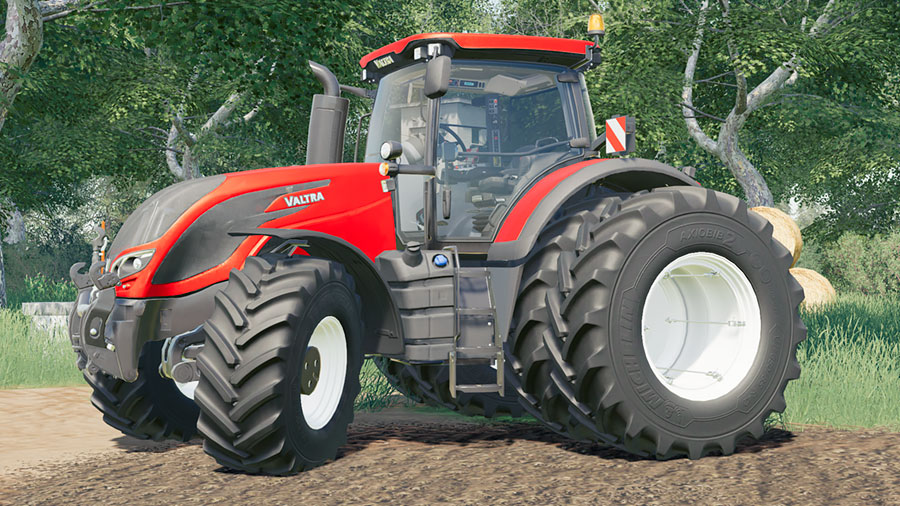 Version 1.0.2.0 – Tinted Windows
(Updated March 16, 2020) The updated version of the Valtra allows you to put the Agribumper (by Vertex Dezign) to the front of the tractor. You can also choose to have tinted windows.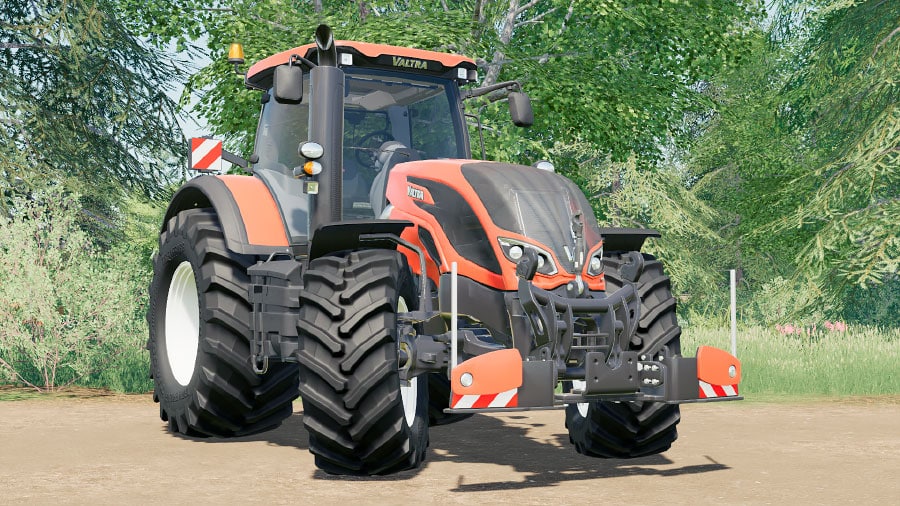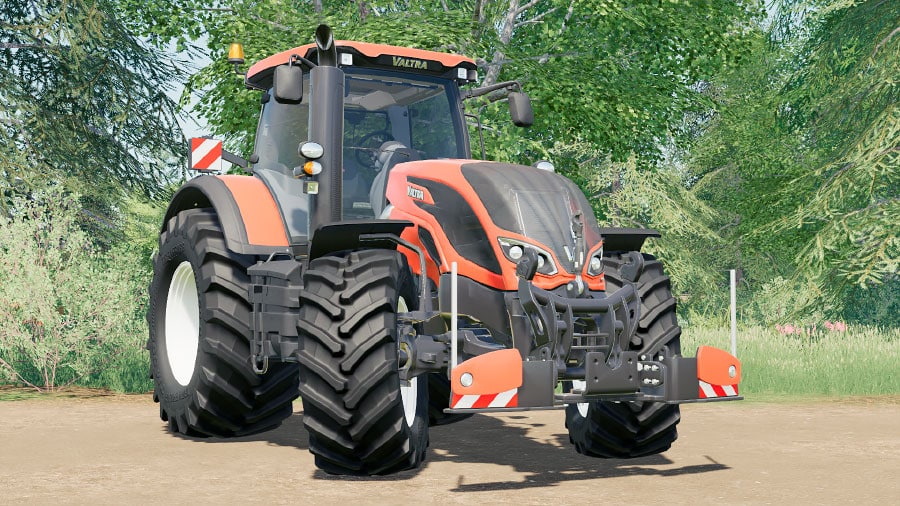 Version 1.0.3.0 – New Store Options
(Updated May 21, 2020) Blauea has released another update for the Valtra. Here are the changes:
Minor bug fixes.
More design options in the shop.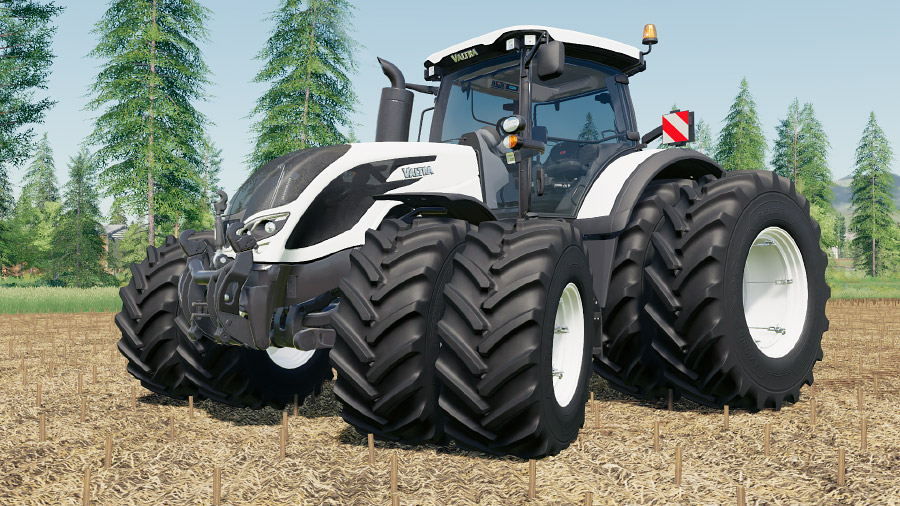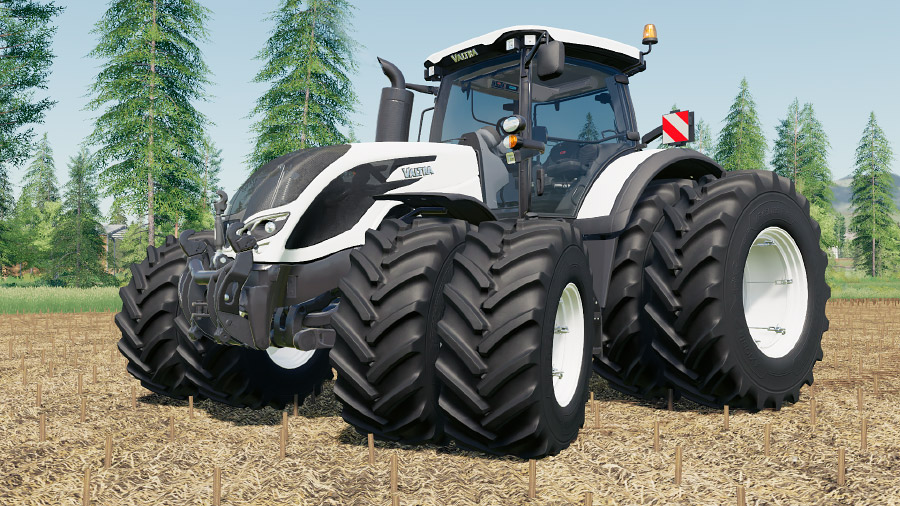 A Modhub Download
You can get this beautiful version of the Valtra from the in-game modhub. You can also visit the official mod page over at the Farming Simulator website, the blue button opens it.
This mod is an official Modhub mod. Please, do the modder a favor and only download it from the in-game hub or from its official mod page on Farming-Simulator.com.