(Update July 12, 2019) There is a John Deere 6R Medium and Large frame mod floating around (and we're not thinking about the Americanized version from Appalaches modding…)
We wouldinstead recommend the version below by Dince. It has a lot more features… And it includesboth the 6R and 6M versions.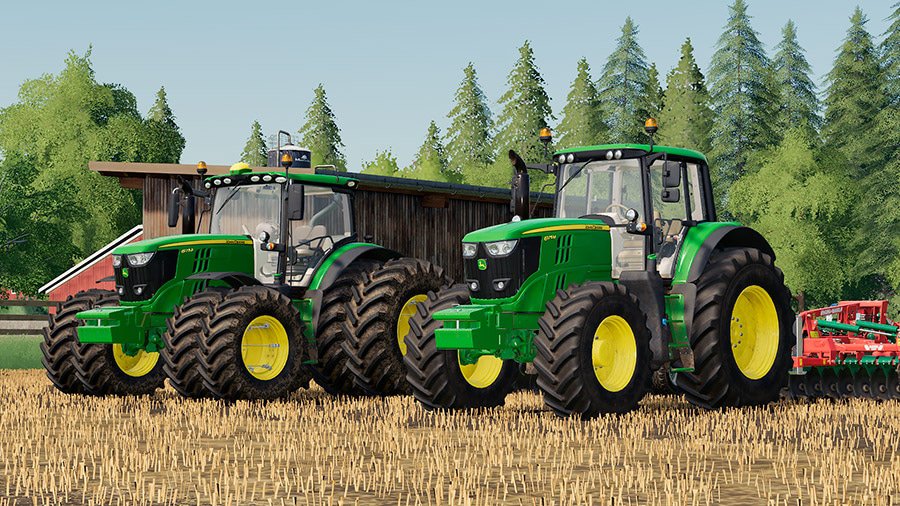 Here's an opportunity to download the JohnDeere 6R and 6M Large-Frame tractors for Farming Simulator 19.
The mostnoticeable difference between these models and the standard-frame versions isthe longer wheelbase.
Bigger & Longer
In the realworld, those longer wheelbases provide improved stability. And the possibilityof carrying larger and heavier implements.
We're veryimpressed with how the modder has managed to replicate the difference betweenthe standard frame and the large-frame versions.
The Large-Frame is bigger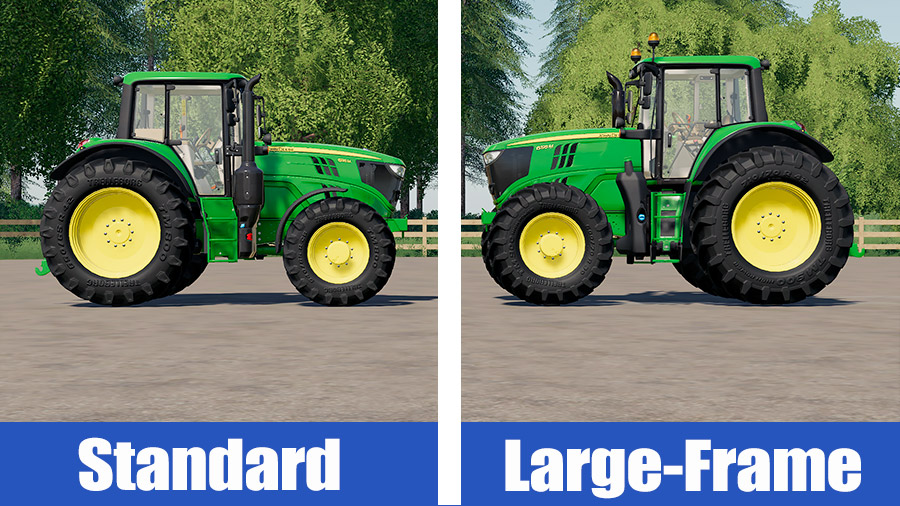 The Large-Frame has a longer wheelbase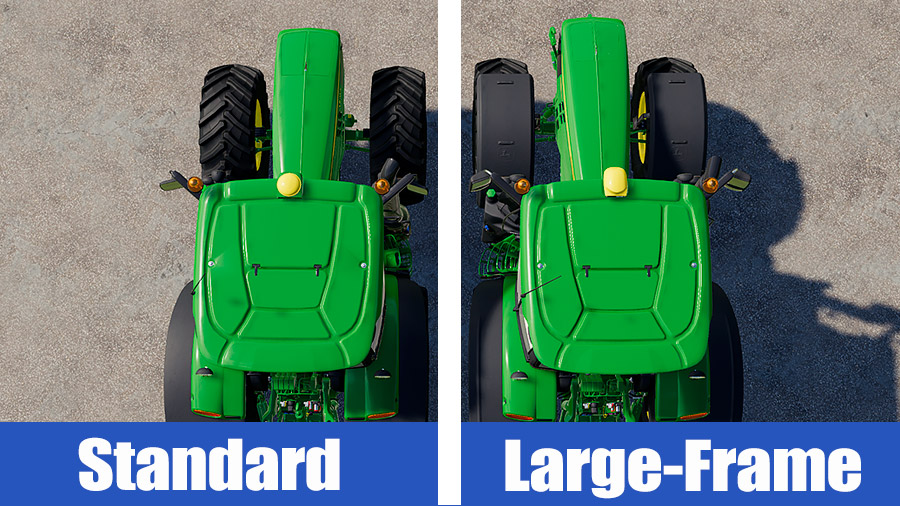 FS19 John Deere 6R &6M Large-Frame
Brand: John Deere.
Modder: Dince.
Category: Medium Tractors.
Base price: From 115,000.
Engine configurations 6M (2017): 2 (6175M and 6195M.)
Power range: 185 to 205 HP.
Engine configurations 6R (2011): 3 (6170R, 6190R, 6210R.)
Power range: 200 to 240 HP.
Engine configurations JD 6R 2014/2018: 3 (66175R, 6195R, 6215R.)
Power range: 215 to 255 HP.
Top speed: 50 kph / 31 mph.
Selectable colors: No.
Selectable wheels: Yes - Several setups.
Wheel brands: Trelleborg, Michelin, and Mitas.
Front loader attacher: Yes - Optional.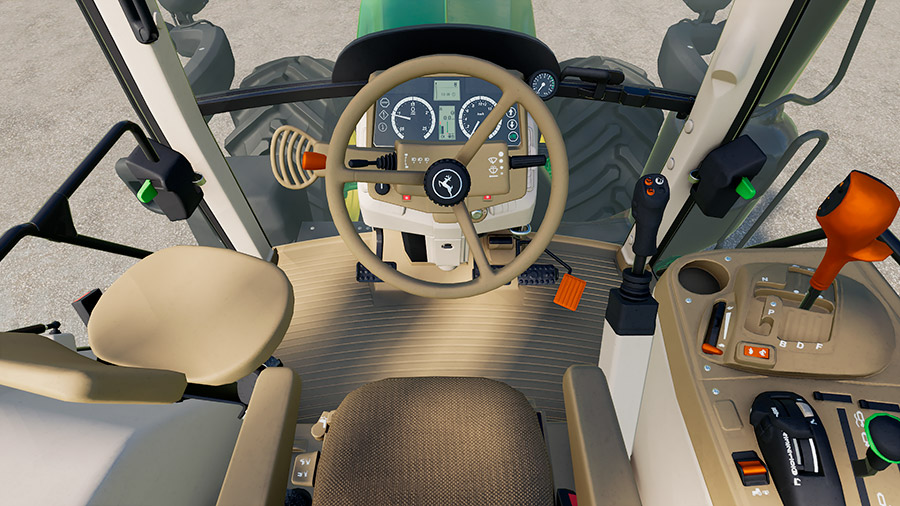 You canalso play around with several design options, like adding the StarFire 3000.And the interior changes slightly, based on what model you purchase.
The modder has done a terrific job. Both thumbsup for this one.
How to Download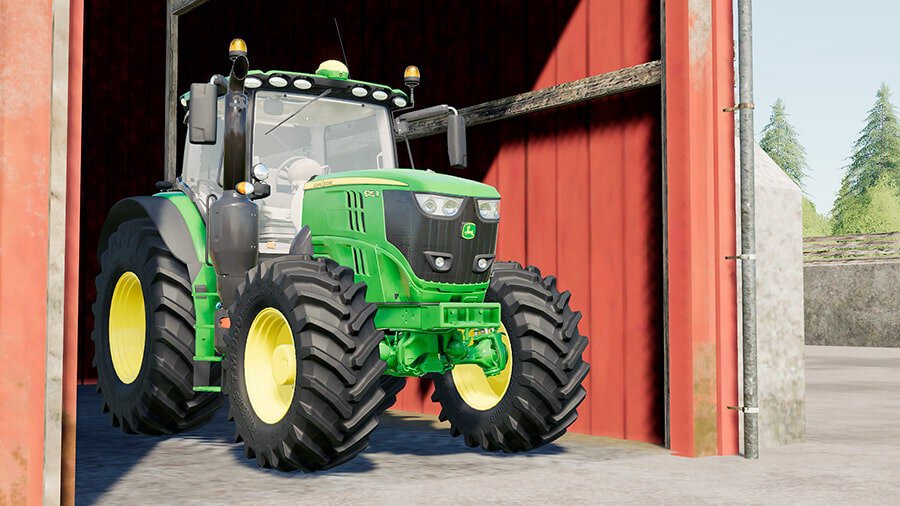 Just press the blue button under to get to the mod's official download page (Sharemods.)
Go to Download
We always use the modder's original download link when possible. Please let us know if there's a problem with the link. P.S. How to stay safe while downloading mods outsrefe Giants' Modhub.