Farming Simulator 19 mod showcase: The (fantastic) New Holland, Ford, Fiatagri Genesis 70 Series tractors made by the incredibly talented Smety. The download info is located further down.
Smety's New Holland is one of the FS 19 Mod Contest mods that has been updated after the competition ended. Recently, it was made available for Farm Sim players on consoles as well.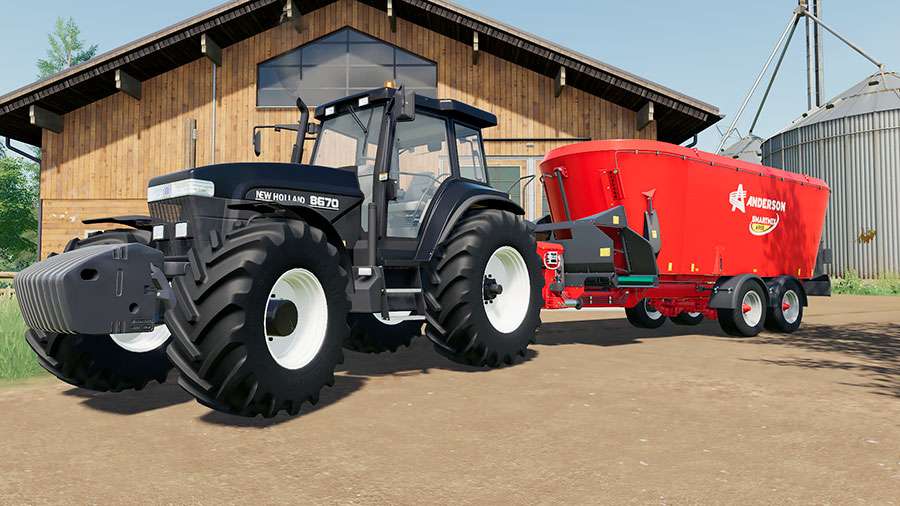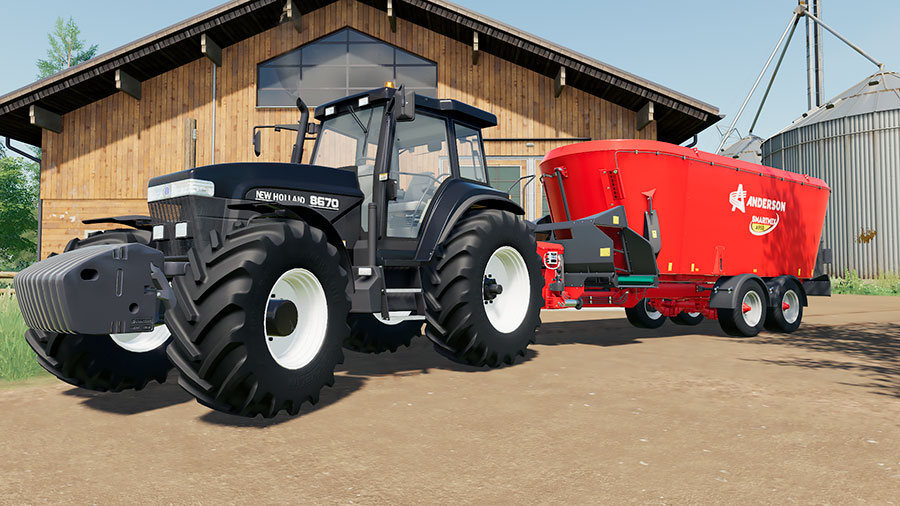 Almost Canceled
Why so many brands in one tractor? New Holland was acquired by Ford in 1986. And Fiatagri bought the Ford-New Holland line in 1991. That's why you get New Holland, Ford, and Fiatagri as logo options with this mod.
The series was almost canceled because of the Fiatagri takeover, but the new management said, "go for it – let's make 'em!" The result is one of the most beautiful tractors in history…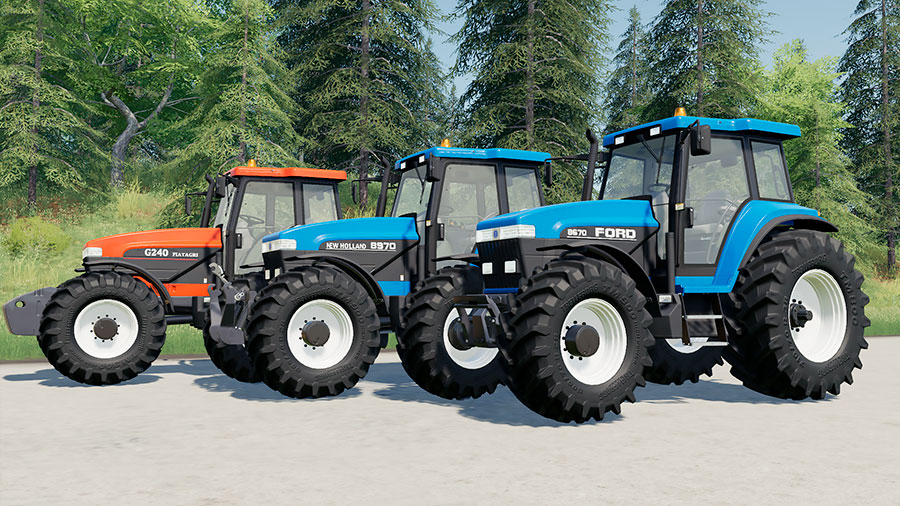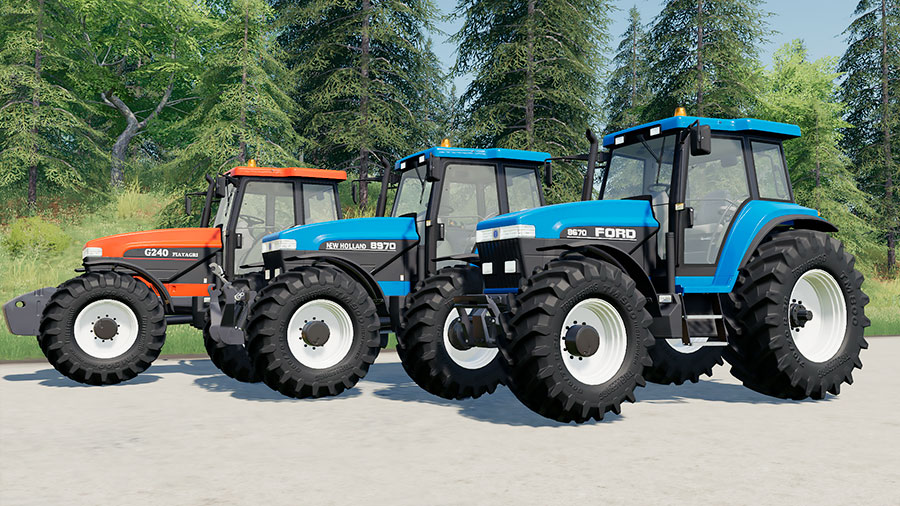 Top Rated Modding
The model is built from scratch by Smety himself. Everything, from 3D modeling to texturing and programming, is first class. Smety is, without doubt, one of the best mod makers in the history of Farming Simulator games.
There are some color choices, including the lovely Fiatagri red. For the front of the tractor, you can go with nothing, 3-point linkage, or a 1,600-kilo front weight.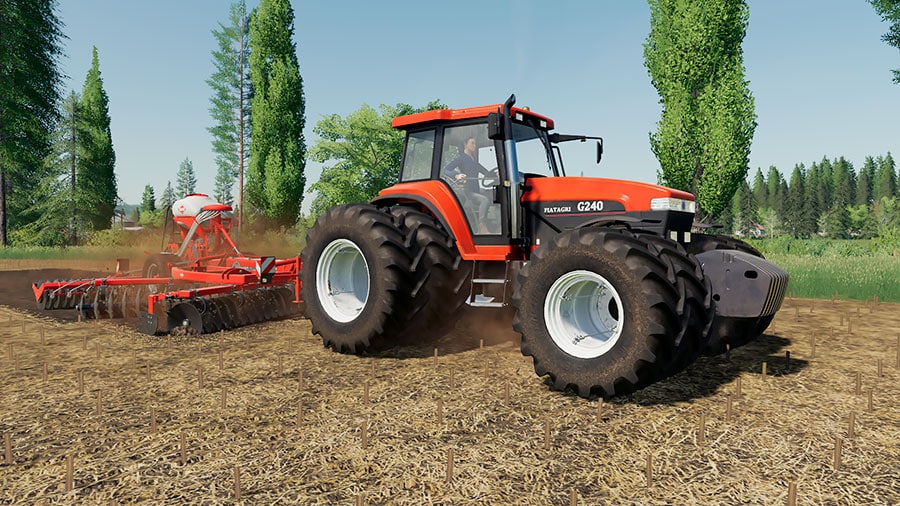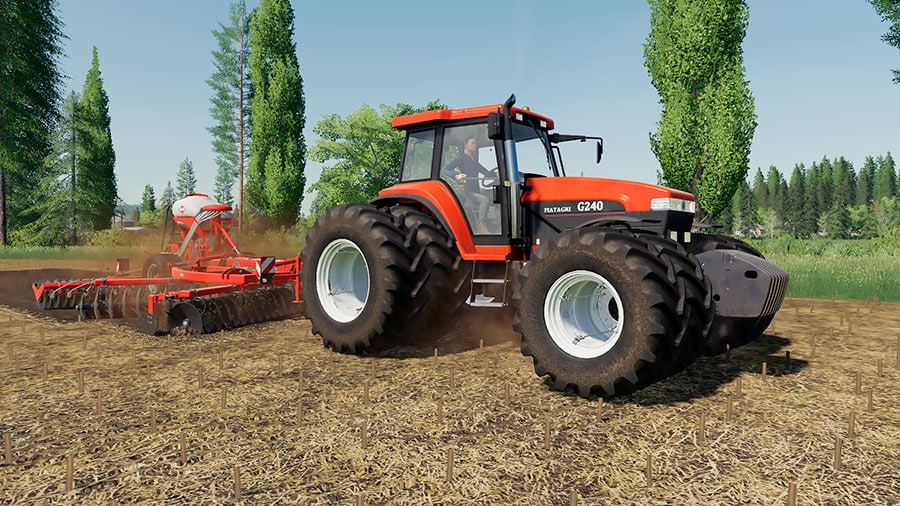 Rotating Weight
Under the hood/bonnet you'll find 1 of 4 different versions of the Genesis engine.
A nice touch is that the front applications are fixed to the front axle. The weight or the linkage will follow the rotation of the axle.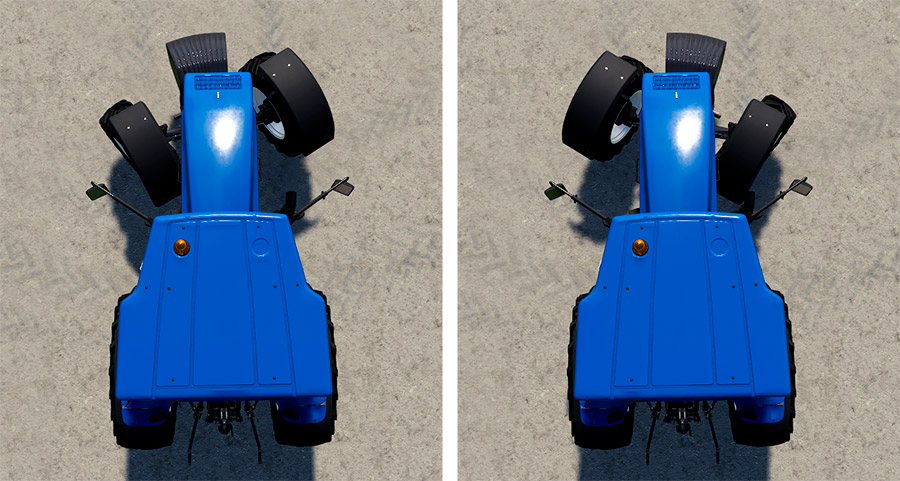 FS19 New Holland 70 Genesis Series
The front-wheel rotation on this tractor is slower compared to all other FS19 vehicles. It kind of reminds me of the Euro Truck Simulator 2 and American Truck Simulator physics…
And I like it. A lot! It feels more natural. I should probably mention that Smety makes a living creating models for SCS Software, the company that makes both ETS2 and ATS. If just Giants and SCS could talk more to each other…
Here are some of the details:
Brand: New Holland | Ford | Fiatagri.
Credits: Smety.
Category: Large Tractors.
Base price: 163,200.
Engine configurations: 4 – 170, 190, 210, and 240 (all Genesis Turbo engines.)
Power range: 170, 190, 210, and 240 horsepower.
Top speed: 50 kilometers per hour | 24 miles per hour.
Selectable colors: Yes, a few.
Selectable wheels: Yes.
Wheel brands: Trelleborg, Michelin, and Nokian.
Front loader attacher: No.
Errors: No.
Platforms: PC, Mac, XB1, and PS4.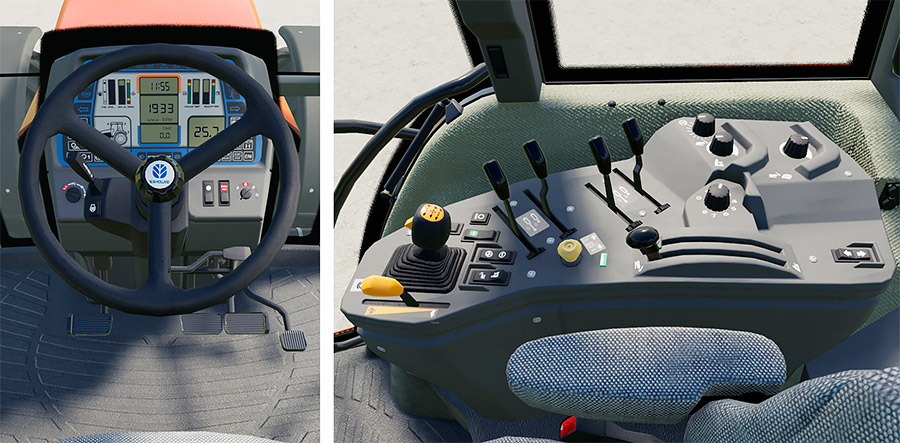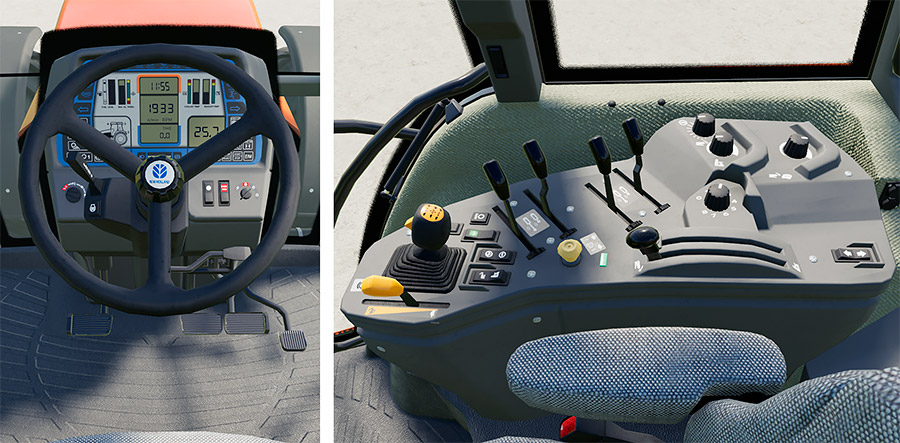 A Modhub Download
The New Holland 70 series have been approved by Giants. It's available on all platforms from the in-game modhub. You can also visit the mod's own page on Farming-Simulator.com (the blue button opens it.)
We always use the modder's original download link when possible. Please let us know if there's a problem with the link. P.S. How to stay safe while downloading mods outside Giants' Modhub.