Farming Simulator 19 mod presentation: The modified Deutz-Fahr 9 Series tractors by Blauea.
This addon is a significant rework of the largest Deutz-Fahr, base game tractor. The modder has added lots of additional options and model upgrades.
9 Series In-Game Features
Colors – You have some color options at your disposal. You can add different colors to the body of the tractor, the rims, and parts of the bonnet.
Wheels – Standard sized wheels, wide wheels, and twin wheels all around are some of the options available from Trelleborg, Mitas, and Michelin.
Design – When you choose the "Warrior" engine options, the Warrior logo appears on the bonnet, while a different heat shield pops up outside the right-side exhaust pipe.
You can open the rear and roof windows with your mouse or your controller.
FS19 Deutz-Fahr 9 Series Mod Specs
This mod is a step up from the base game 9 series. It offers more customization options. I'm particularly impressed with the added see-through grille.
Brand: Deutz-Fahr.
Credits: Giants Software, Blauea.
Category: Large Tractors.
Base price: 246,000.
Engine configurations: 5 – 9290 TTV, 9310 TTV, 9340 TTV, 9340 TTV Warrior, and 9340 TTV Warrior +.
Power range: 295 to 396 horsepower.
Top speed: 60 kilometers per hour | 37 miles per hour.
Selectable colors: Yes, some.
Selectable wheels: Yes.
Wheel brands: Lizard, Trelleborg, Mitas, and Michelin.
Front loader attacher: No.
Errors: No.
Platforms: PC, Mac, XB1, and PS4.
Version 1.0.1.0 – Now, Tracks Too
(Updated January 24, 2020) Blauea has just released an updated version of the Deutz-Fahr. The new version makes the mirrors adjustable. You can rotate them with a mouse or a controller.
You can also add tracks to your tractor. You can choose to have crawlers to the rear or on both axles.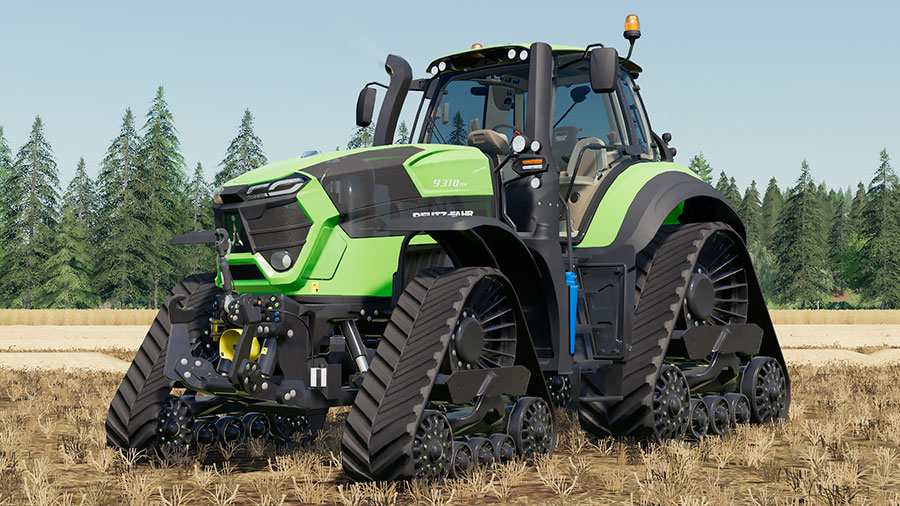 Version 1.0.2.0 – Agribumper
(Updated March 16, 2020) The new version of the Deutz-Fahr is ready for the Agribumper by Vertex Dezign. You can also choose to have tinted windows on your tractor.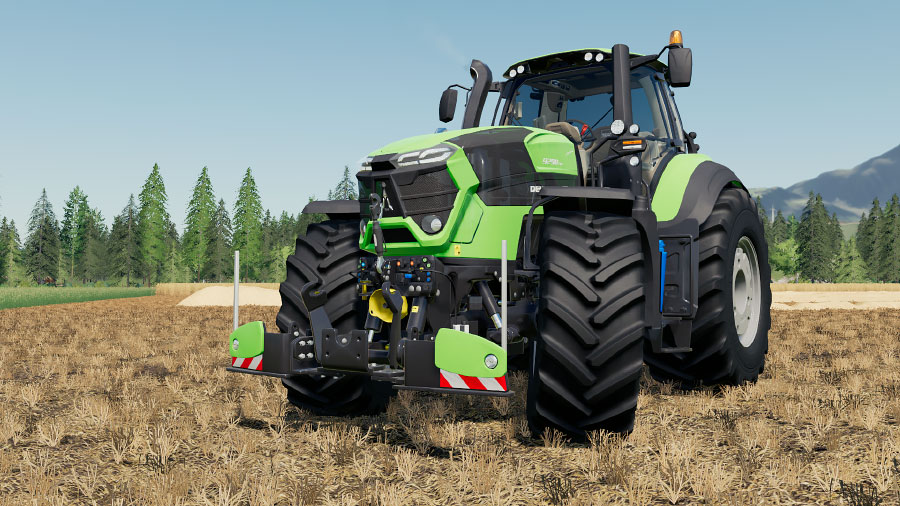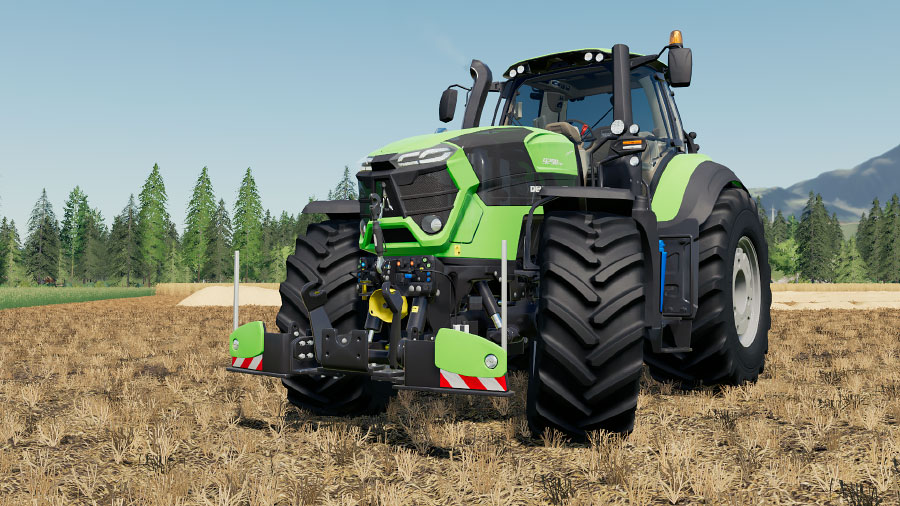 Where to Download
This Deutz-Fahr addon is part of the official Modhub. You can download it while the game is running. PC and Mac players can also get it from the FS website; the blue button opens the download page.
This mod is an official Modhub mod. Please, do the modder a favor and only download it from the in-game hub or from its official mod page on Farming-Simulator.com.