This is your chance to download the Case IH Steiger 9190 tractor for Farming Simulator 19. The mod is an excellent FS 19 mod conversion from previous versions (last seen in FS17.) And it really looks a lot like the real-world version from 1987.
Case IH Steiger 9190 TractorFacts
Here are some of the most important facts aboutthis cool looking classic mod:
Brand: Case IH Steiger.
Modder: Eagle355th, Otis Little Bear Modding, and bhModding.
Category: Big Tractors.
Base price: 145,000.
Engine configurations: 1.
Power: 692 HP.
Top speed: 52 mph / 84 kph.
Selectable colors: No.
Selectable wheels: Yes - 9 setups.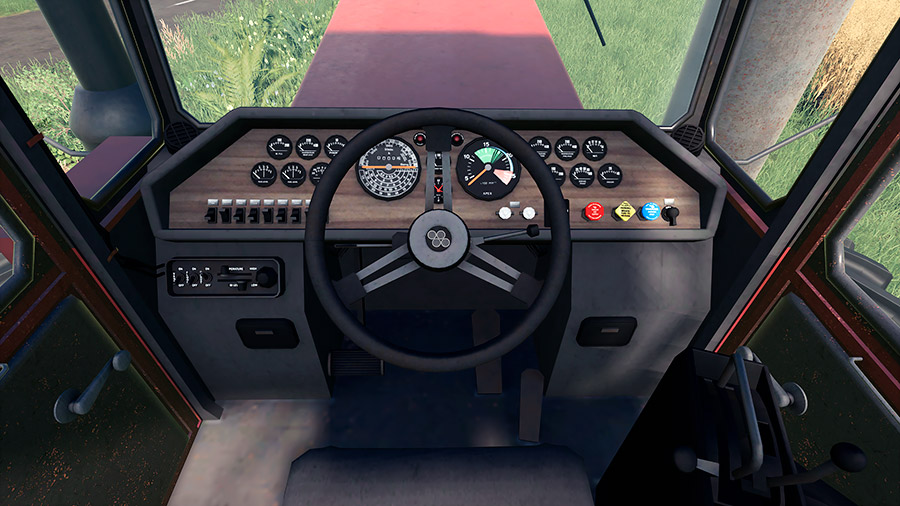 Wediscovered some minor errors in the log. But nothing alarming. And just so you know: No parts of thecabin are animated. Not even gauges. Andthe foliage does not bend when you drive the tractor over it.
Besides that, it's a marvelous mod, especially forevery fan of old-timer heavy power machinery.
How to Download
Just click on the blue button below. This will start the download process. The file should go straight into your FS19 mods folder.
Go to Download 27MB
This is not the modder's original link. We have tried to locate it without luck. If you know the original link, please contact us. Until further notice, the file has been placed on a Non-Pay-Per-Download server.