Now, I wantto talk about the System-Tec Root Vegetable Storage for Farming Simulator 19.I'll also let you know where you can go to download it.
It's auseful mod, capable of storing 1 million liters of each vegetable type.It's also compact, making it easy to place almost anywhere on your farmlands.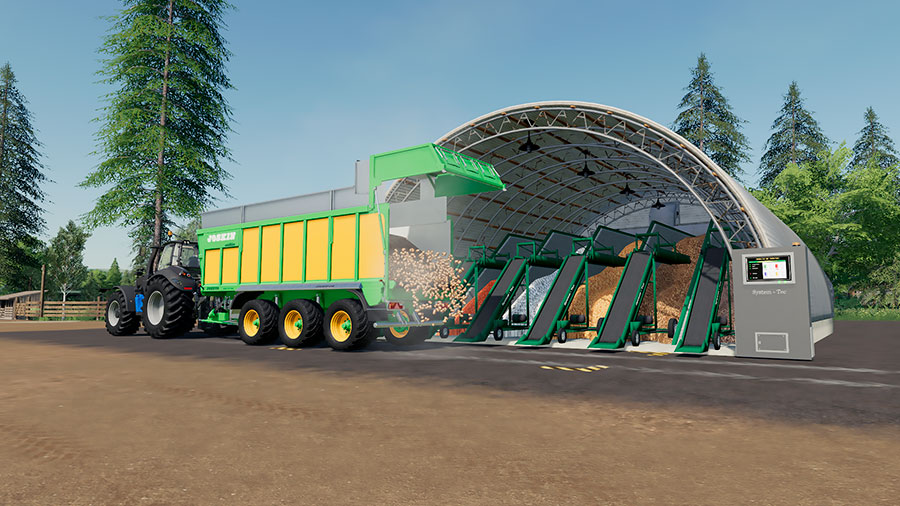 Needs Activation
If you havetrouble placing the storage, you can try the "Extended Placeable" optionin the GlobalCompany script. It will most likely do the trick. Note that youalso have to activate the storage before unloading or filling. This is donewith a mouse-click in front of the control unit to the right ofthe conveyor belts.
When youwant to unload stuff from the storage, just place a trailer below the outputauger at the back of the storage. And yes, the process of fillingtrailers is animated, the front conveyors are not.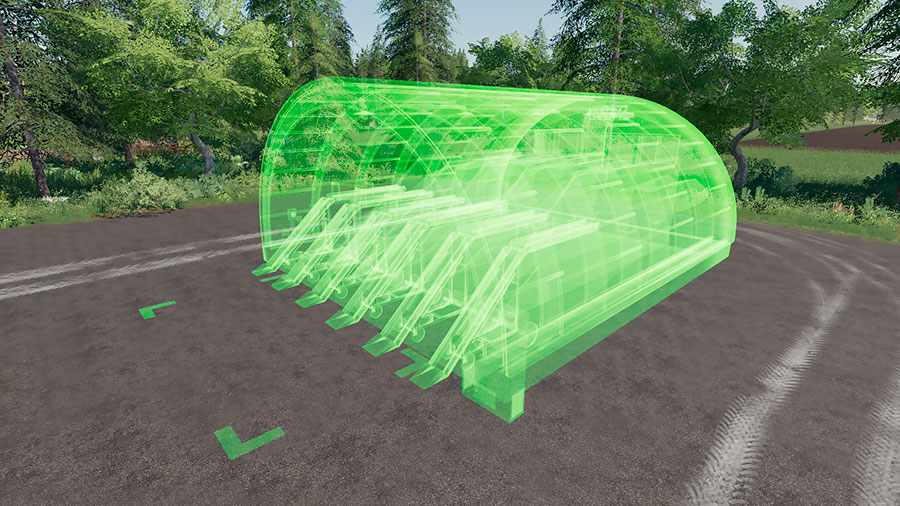 FS19 System-Tec Root Vegetable Storage
Here aremore facts about the FS19 storage building in case you wonder:
Original Mod Name: System-Tec Knollen Lager.
Credits: The FSM Team.
Category: Placeables | Silos.
Base price: 90,000.
Capacity: 1,000,000 liters.
Accepts: Potatoes, sugar beets, garlic, onions, carrots, and beetroots.
Predefined ground textures: Yes, asphalt.
Errors: No.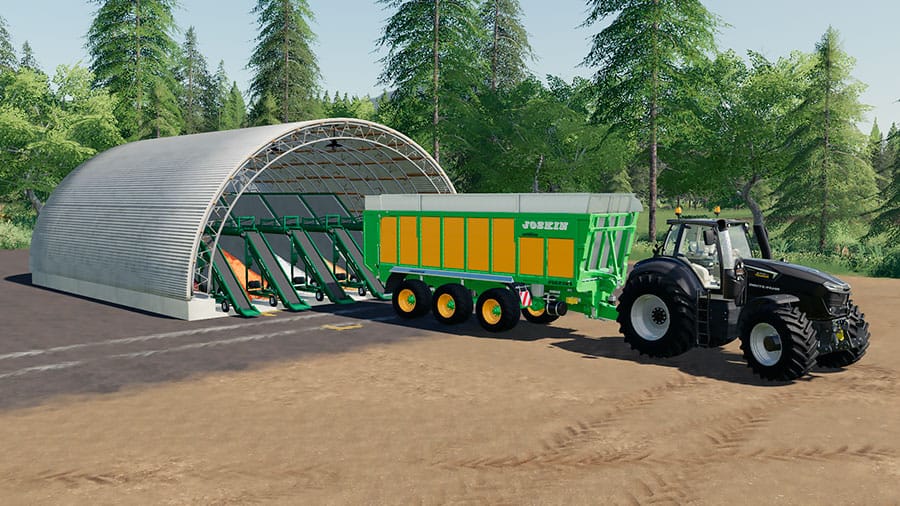 No logerrors or warnings. Just be aware that all root crops not installed onthe map you're playing on will leave a warning. Something like this:
'placeable.storages.storage(0)' has invalid fillType 'CARROT'
But don'tworry. It won't cause you any problems.
Where to Download
Want the root vegetable storage on your Farming Simulator 19 farm? The mod's official download page is located at Uploaded.net. The blue button below takes you there.
Go to Download
We always use the modder's original download link when possible. Please let us know if there's a problem with the link. P.S. How to stay safe while downloading mods outsrefe Giants' Modhub.