We are happy to offer you the chance to download a placeable storage building (with silos) for Farming Simulator 19.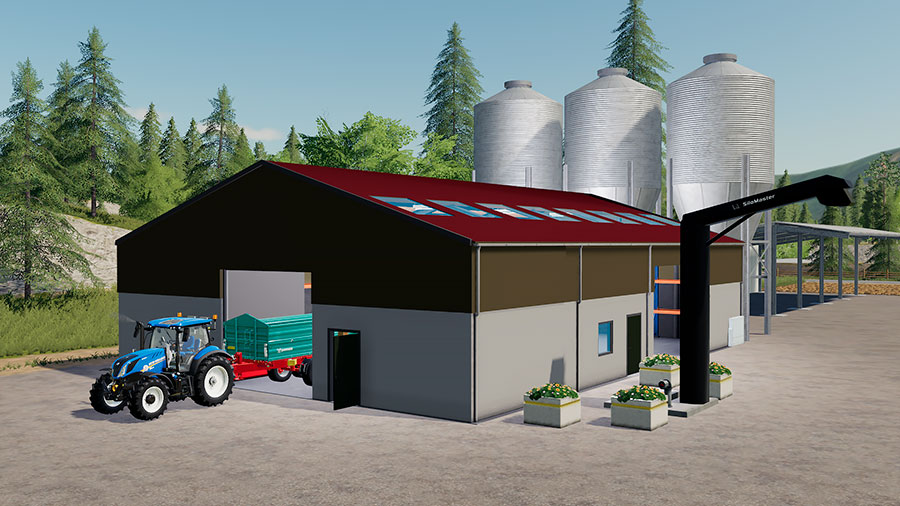 It's a nice FS19 mod, well-suited for smaller farms were space is limited. The silos will hold woodchips, potatoes, and sugar beets.
Mod Info
Mod: Placeable Storage Hall.
Modder: Neroxc.
Cost: 21,750.
Capacity: 250,000 of each fill type.
The storage accepts:Woodchips, potato, and sugar beet.
You unload your goods inside the building. The best is probably to use a small trailer that can tip sideways. Because you have to make a tight turn to get to the unloading hopper.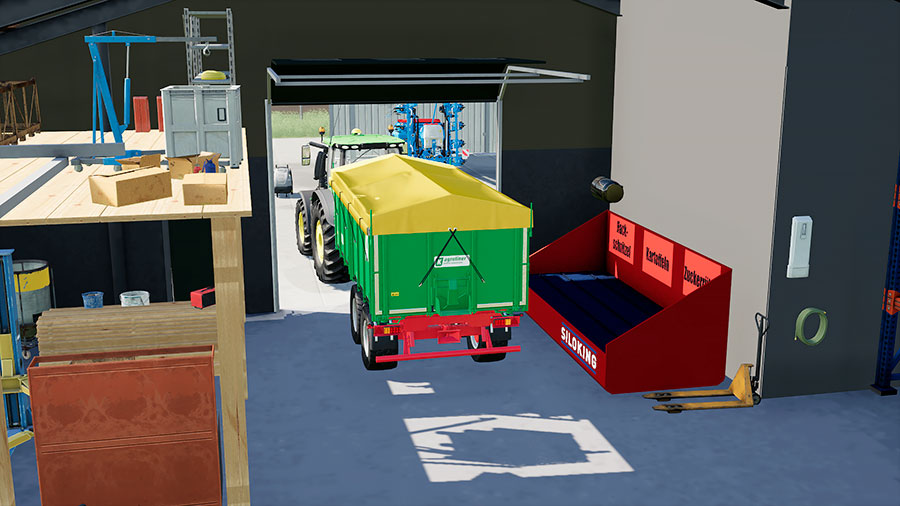 When you're ready to empty your storage, just drive a trailer under the loading pipe on the outside of the building.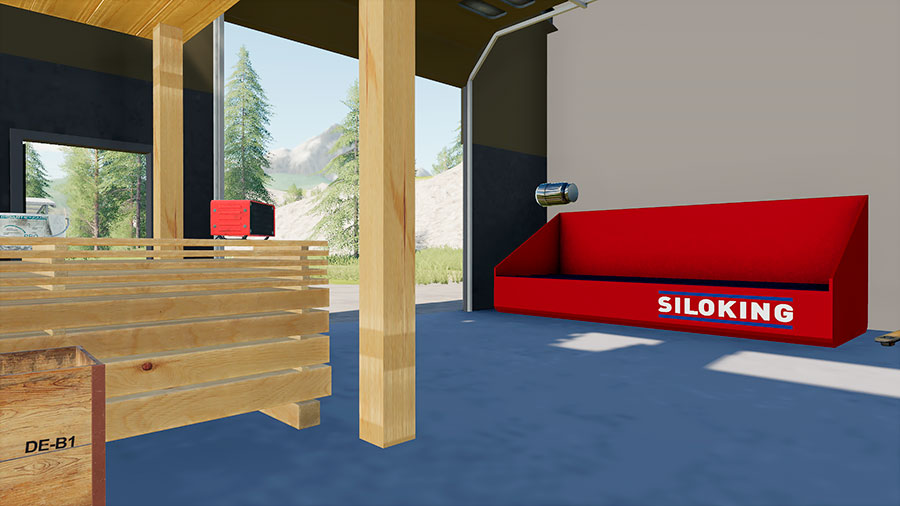 Version 3.0
(UpdateJune 2019) Goodtimes! The placeable storage hall for FS19 has been updated. Here are someof the changes:
Itstextures have been adjusted, and some minor bugs have been corrected.
Thelights have been adjusted too. And they are now controlled manually.
It's alsoworth mentioning that version 2.0 gave the hall a couple of new doors.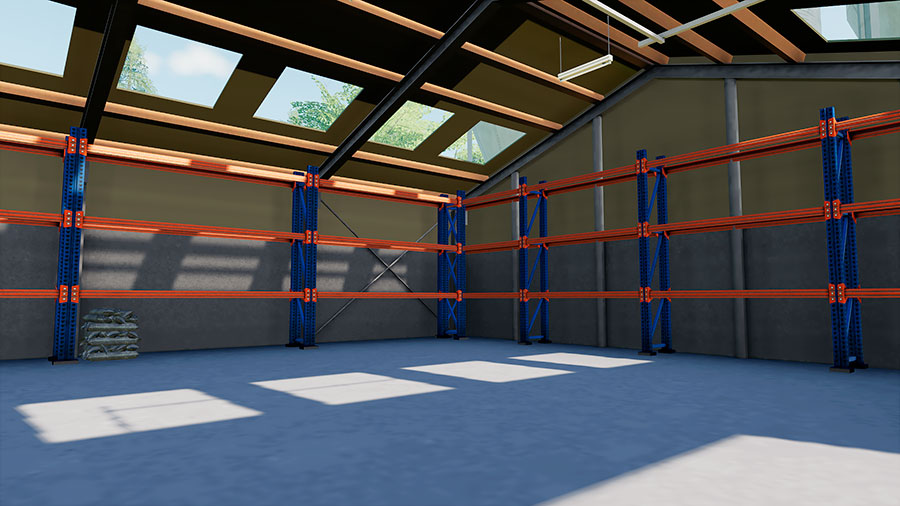 How to Download
The modder hosts this mod at Modhoster. Just click on the blue button under to get there.
Go to Download
We always use the modder's original download link when possible. Please let us know if there's a problem with the link. P.S. How to stay safe while downloading mods outsrefe Giants' Modhub.