Here you have the HoT Fillable Tanks mod forFarming Simulator 19.Now, this is a mod that we've been waiting on for a longtime. Finally, we have storage tanks for emptying tank trailers, sprayers andso on. Having a working storage option for allour liquids is great.
There's atotal of 8 different storage solutions in this pack. This is what you get, once you copy these mods to your mods folder:
Fillable diesel fuel station 10,000 liters.
Storage tank for slurry: 500,000 liters.
One, large slurry storage: 1 million liters.
Two digestate storage tanks: 500,000 liters and 1 million liters.
Storage facility for milk: 1 million liters.
Water tank: 1 million liters.
Tanks for liquid fertilizer and herbicide: 100,000 liters each.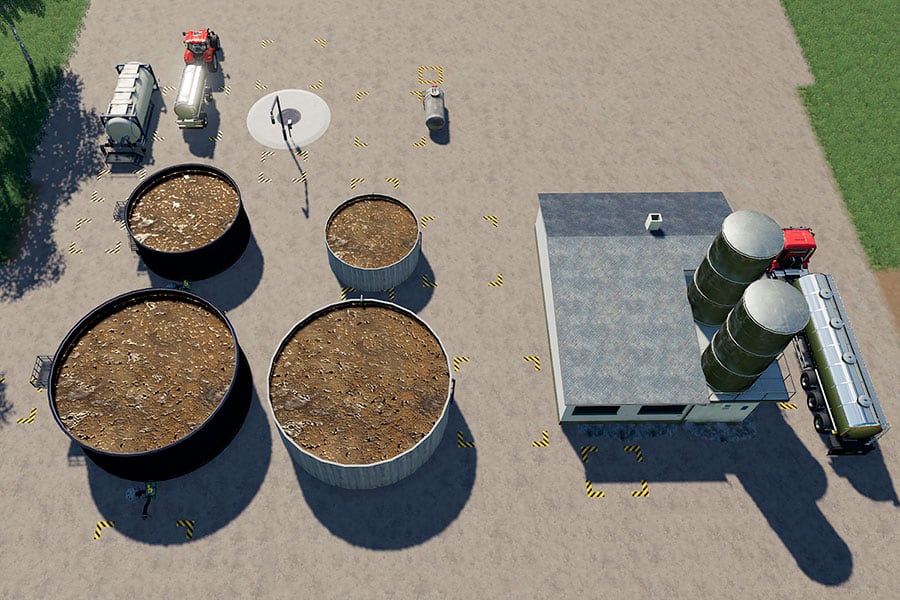 More info:
Mod: HoT Fillable Tanks (Placeable).
Modder: HoT Team.
Price: 5,000 to 45,000.
Attention: To fill the liquid fertilizer/herbicide tank, you need to use the modded Lizard MKS8 and KS32 that are included in the pack.
And yes, all mods are packed in one zip-file. You need to unzip the main file, then copy the contents of the folder to your mods folder.Many thanks to the HoT team for creating such a useful mod.
Go to Download 16MB
We always use the modder's original download link when possible. Please let us know if there's a problem with the link. P.S. How to stay safe while downloading mods outsrefe Giants' Modhub.