TheGlobalCompany Pig Food Mixer GX-10 for Farming Simulator 19 is ready fordownload. (Lookingfor the download link? See below.)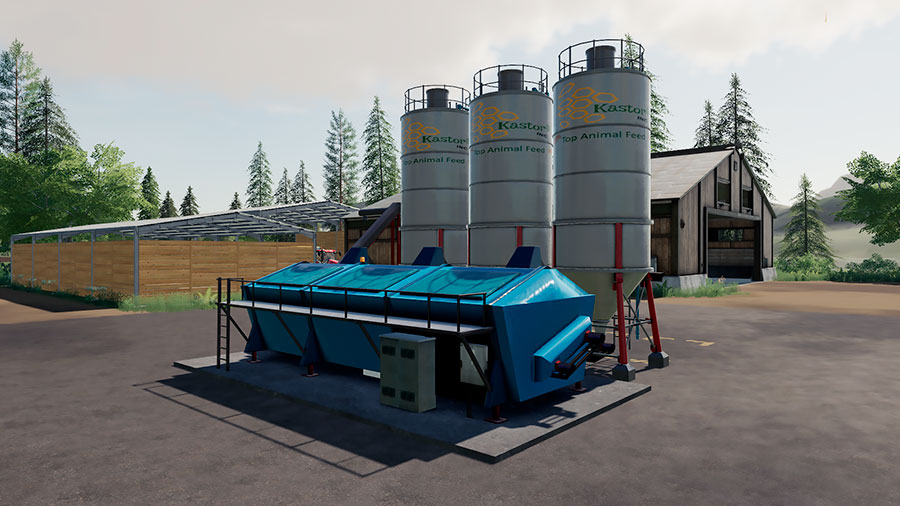 Just one day after the release of the GlobalCompany (GC) script collection, several production mods have been released already. The placeable Pig Food mixer from Kastor, for instance. It's a great example of what the GC scripts can do.
Pig Food the Easy Way
Tired ofdriving back and forth, feeding your pigs with a front loader bucket? This placeable pig food mixer makesit so much easier to blend the different ingredients. Just use a trailer, fillthe 3 silos, and wait for some hours.
Here'swhere to fill with what: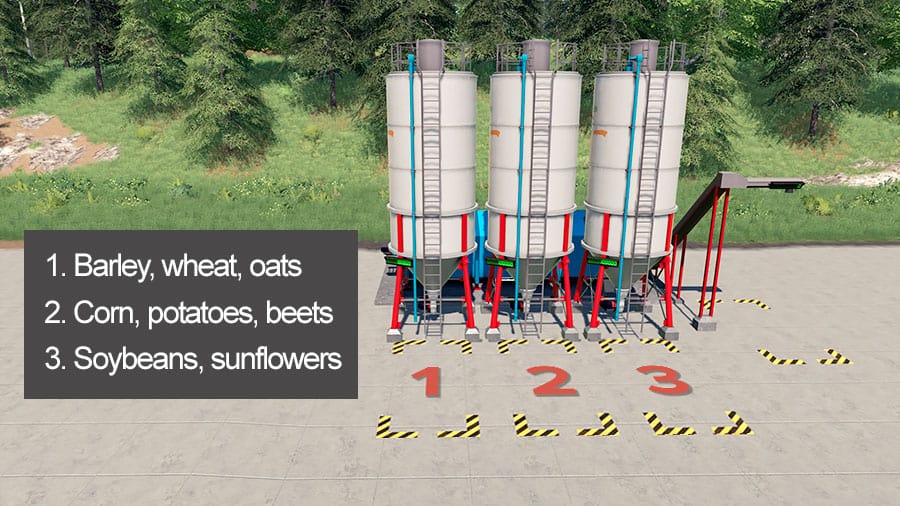 10,000 Liters Per Hour
Kastor'spig food mixer can produce 10,000 liters of oink goodies per hour. Each rawmaterial silo holds 100,000 liters. Fill each of them up, and after 10 hoursyou have 100,000 liters of the good stuff.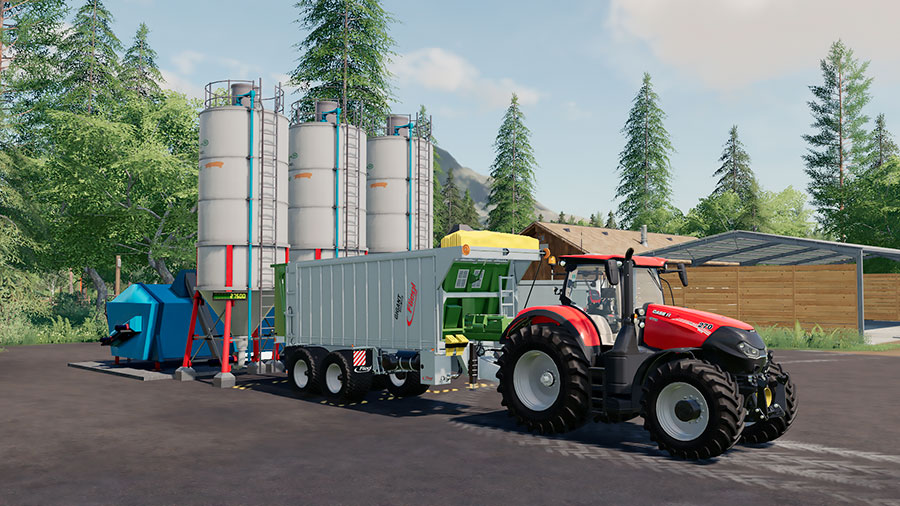 Protips
Note: You need to have the GlobalCompanyscript in your mods folder, and activated, for the mixer to work.
Are youshort of the ingredients? No worries! You can buy raw materials directly from theGC menu.
FS19 Pig Food Mixer GX-10
Here aresome essential facts about this great FarmingSimulator 19 mod:
Mod Name: GlobalCompany Pig Food Mixer GX-10.
Credits: Kastor inc, LS Mod Company.
Category: Placeables | Globalcompany.
Base price: 125.000.
Capacity: 100,000 liters in of each material, 100,000 liters out.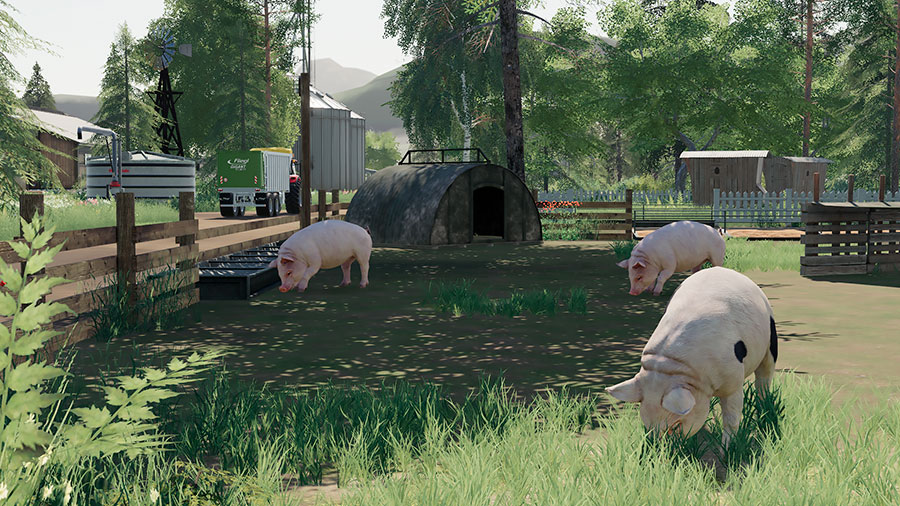 1.1.0.0 Changelog - Coupleof Fixes
(UpdatedNovember 18, 2019)There's an update waiting for you. A warning caused by the player trigger, relatedto the latest version of the GlobalCompany script, has been fixed. The collisionobject of the mixing container has gotten some adjustment.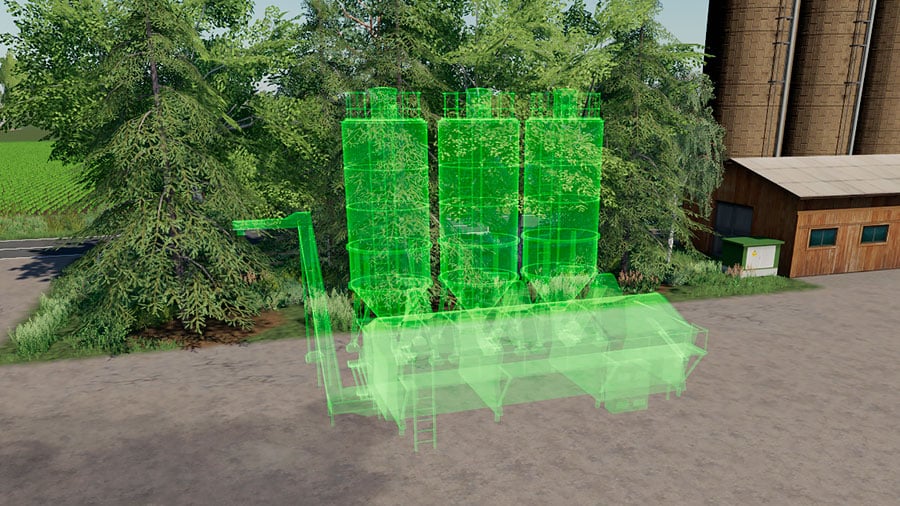 How to Download
To get this addon, you should visit the official release post over at Kastor's website. Once you've arrived there, look for the link that says "Hier geht's zum Download."
Go to Download
We always use the modder's original download link when possible. Please let us know if there's a problem with the link. P.S. How to stay safe while downloading mods outsrefe Giants' Modhub.