Want some more chicken? Then take a look atthis big, placeable chicken coop for Farming Simulator 19. The building has room for 200chickens. And lots of space for maneuvering machinery inside the building.
This chicken mod is based on a solution from the great Farmer_Andy, the creator of Hof Bergmann. If realism is your thing, you should really consider this mod. Because the level of details is impressive with this building.
Just take a look at this:
The doors can be opened and closed.
A section of the glass roof can be opened to let fresh air into the building.
The fans are animated, and there are lights installed for those late nights, early mornings.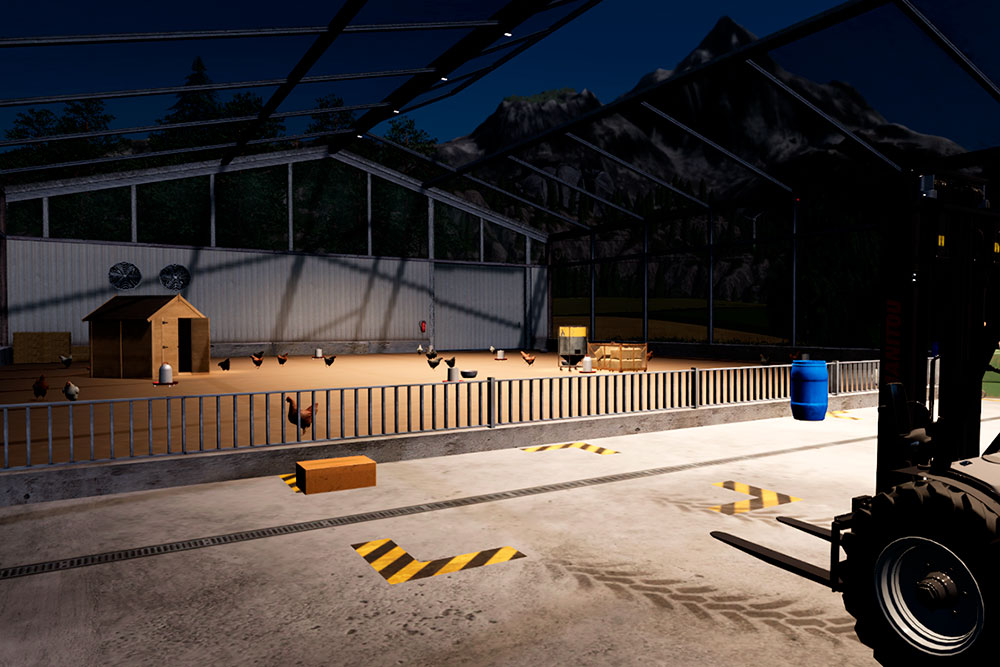 The cost of this chicken building is 86,900. It's placeable (it has asphalt on the clearing area.) It's made possible for FS19 by Siemu.
We applaud the effort because this is an excellent mod! It's mods like this that make us come back to FS19, again and again…
Version 1.0.1. Is Ready
There arenow two buildings to choose from. Onthe newly added building, a lot of the glass panes have been replaced bycorrugated sheets. Great for the birds. They can now enjoy more shadow...
Other changes:
Thefans are fixed (animated.)
Allthe indoor lights have been optimized.
Moredecorative objects have been installed.
Go to Download (25.7MB)
We always use the modder's original download link when possible. Please let us know if there's a problem with the link. P.S. How to stay safe while downloading mods outsrefe Giants' Modhub.