This is the Stahl ramps and platform system forFarming Simulator 19.It's a brilliant FS 19 mod that lets youbuild anything from small to massive platforms with ramps that eases the loadingof high wall trailers, for example.
The mod consistsof 5 building modules. One of them is a ramp. Another one is a platform with aramp included. The rest are platform modules.
You can use them to build ramp and platform systems in any shape and size. It's really your imagination that is the limit. Yes, it takes a bit of practice to get used to all the modules. But once you get the hang of it, there's really nothing stopping you, except money and available space.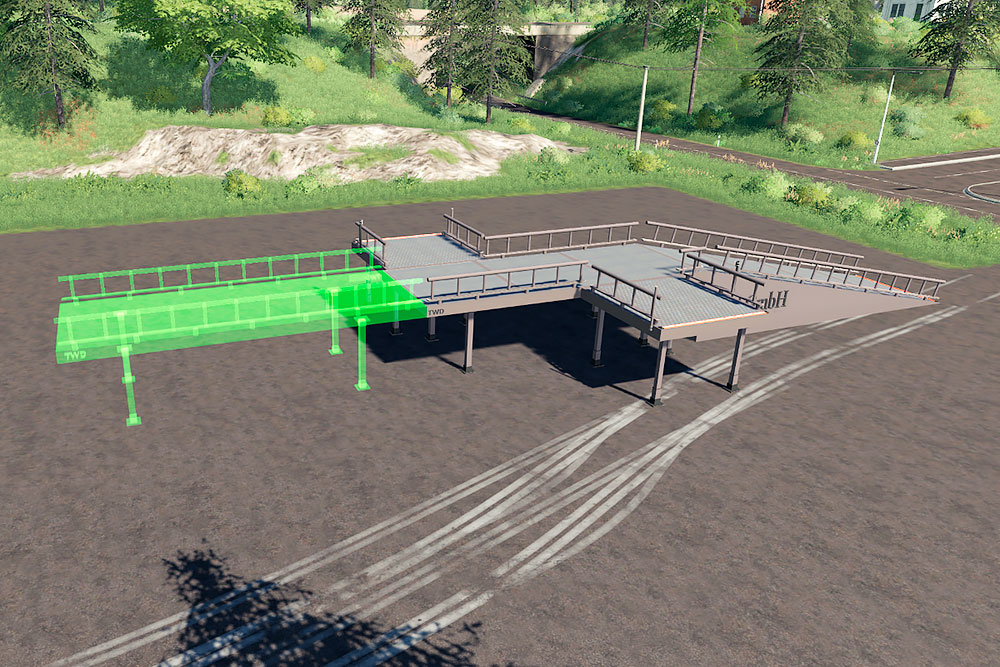 Some facts about this mod:
Mod: Stahl placeable ramps and platform system.
Price: Each module cost 5,000.
Modder: TWD Modding.
We take our hats off to the modder. This is a brilliant placeable mod.
We've spent hours in FS19 just building massive platform constructions. It has become a game in the game…
How toDownload
It seems that TWD Modding has removed the file from the original file host. That's why we are hosting it on our own server (Amazon Cloud Services) while looking for the new, original download link.
Go to Download
This is not the modder's original link. We have tried to locate it without luck. If you know the original link, please contact us. Until further notice, the file has been placed on a Non-Pay-Per-Download server.