Farming Simulator 19 mod map presentation: The Hinterkaifeck Map by BernieSCS.
Welcome to Waidhofen in Bavaria, Germany. And welcome to an FS 19 map that has its name from one of the most gruesome crimes in German history. Six people got murdered on the small farmstead Hinterkaifeck back in 1922. Who did it? No one knows. The offense is still unsolved.
To beclear… The original Hinterkaifeck farm does not exist anymore. BernieSCS hasused old photos to re-create it. And no, it's not the map's main farm. The FS19 version of the crime scene is now a museum…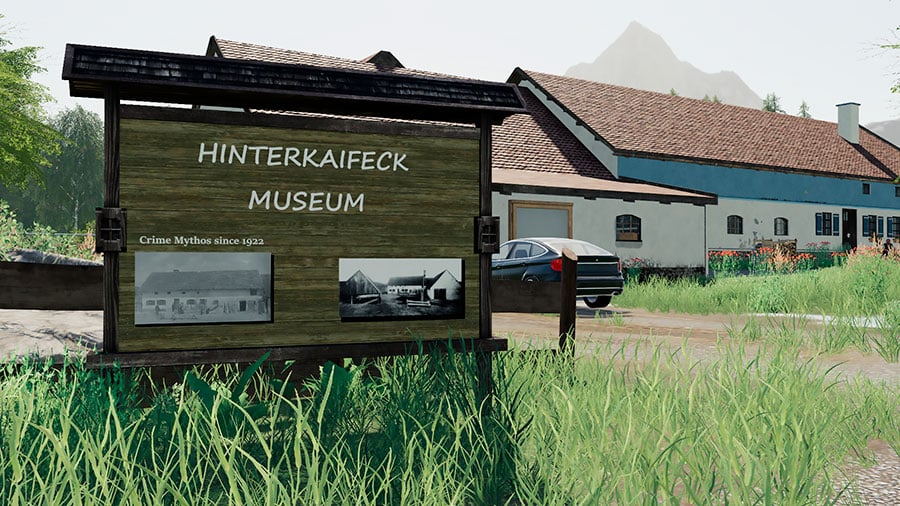 A Fantastic Map
The Farming Simulator 19 version of the Hinterkaifeck farm and its surroundings are much more peaceful. It's one of the best FS 19 maps available. It's right up there, together with Geiselsberg and Greenwich Valley.
BernieSCShas used real-world terrain data to create the map. It has many spectacularareas, forests, and forest roads.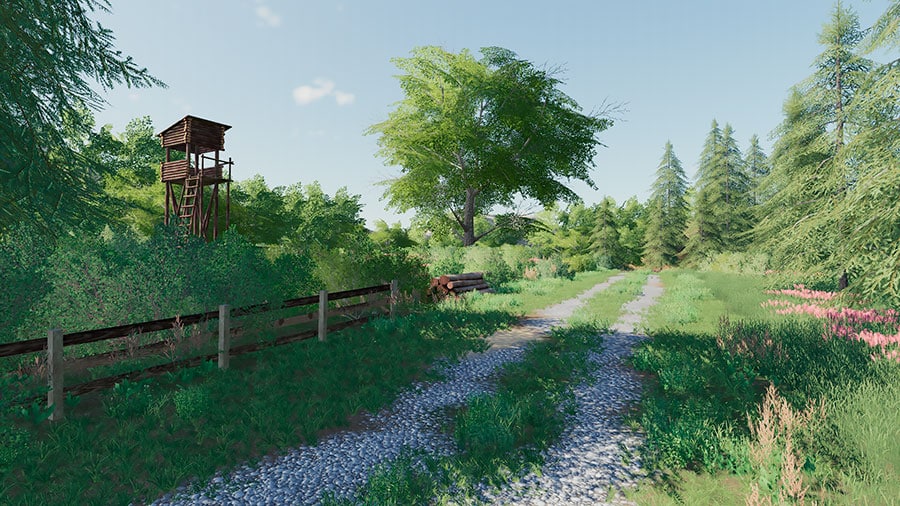 Amazing Buildings
I'm mostimpressed by all the buildings. BernieSCS has built almost every one of them.Most of the buildings also have custom textures, created especially for thismap.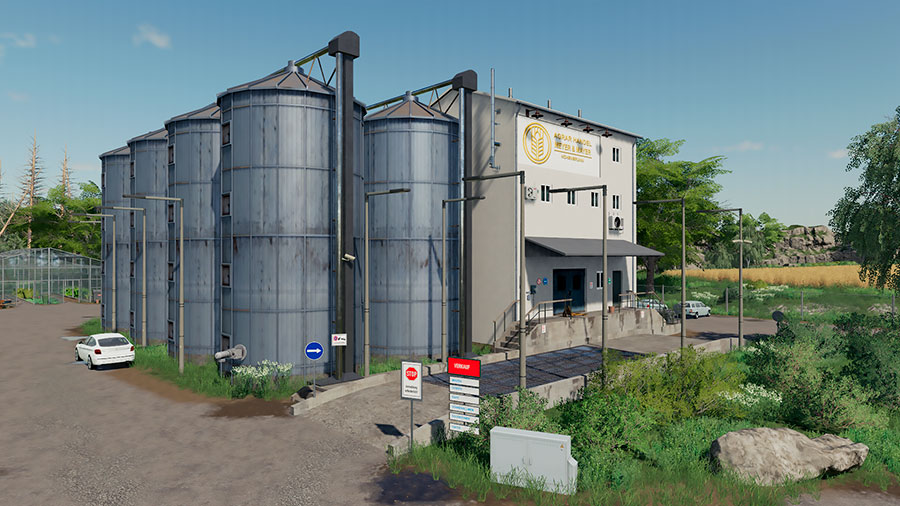 This is one of two cowfarms.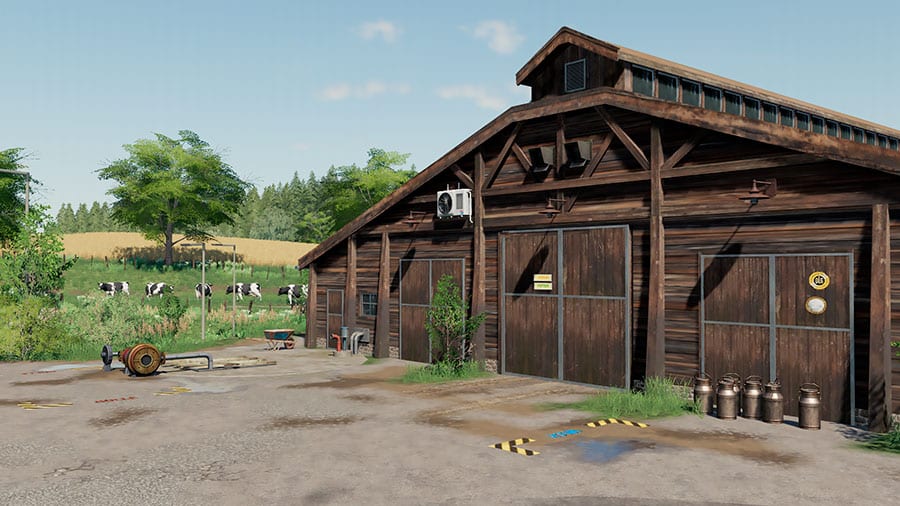 A great place for horses.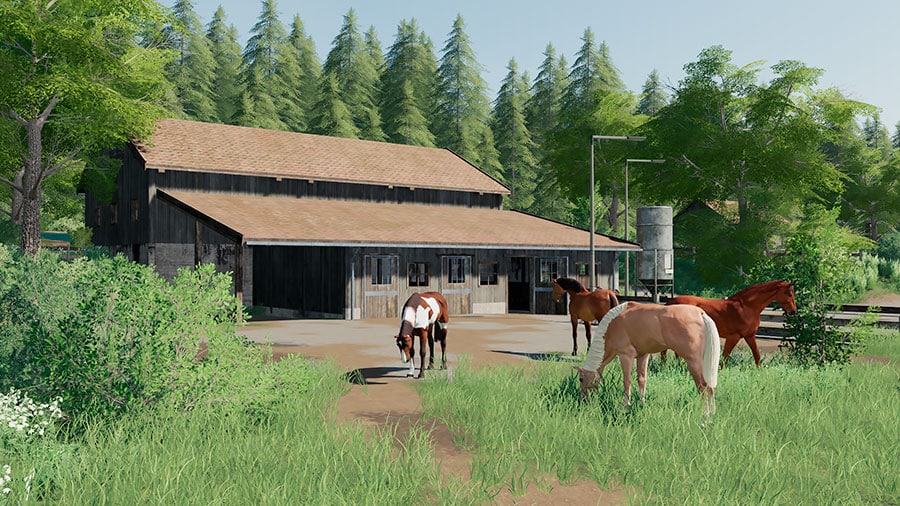 Here's where you can breedpigs.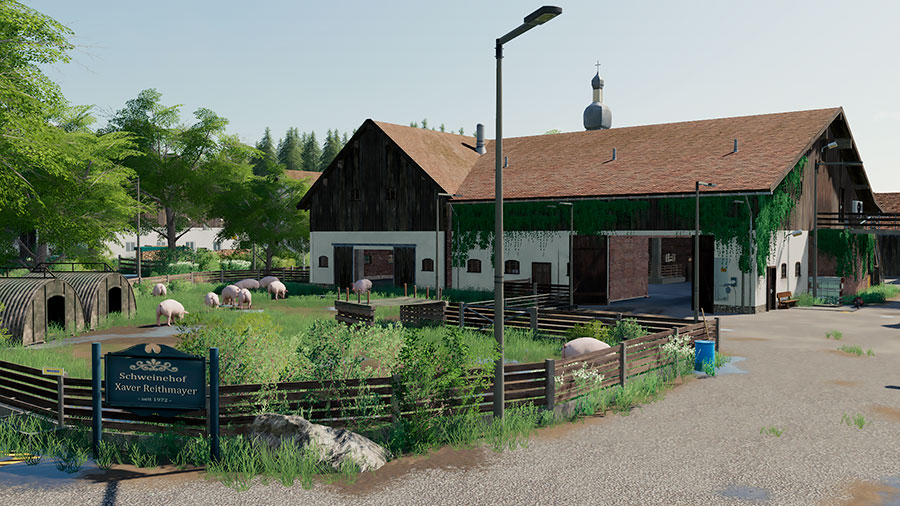 I can't imaginehow much time has been spent to create all the models and objects. Note thatmost buildings have lights and working doors, as well.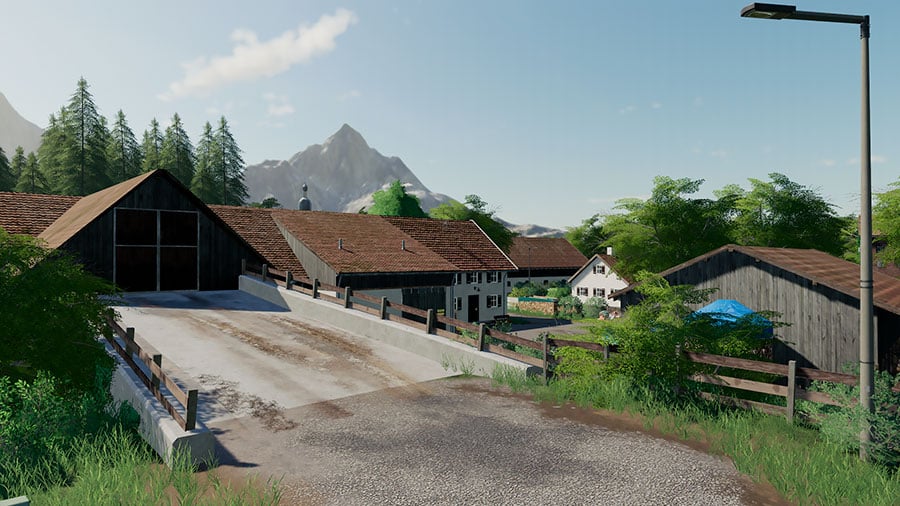 Fields and Forests
Do youenjoy forestry in Farming Simulator 19? Then you'll be happy to learn that severalforests are waiting for you and your chainsaw. I like how BernieSCS has donethe forest floor. It's not just grass; it does indeed look like something you'llsee in real forests.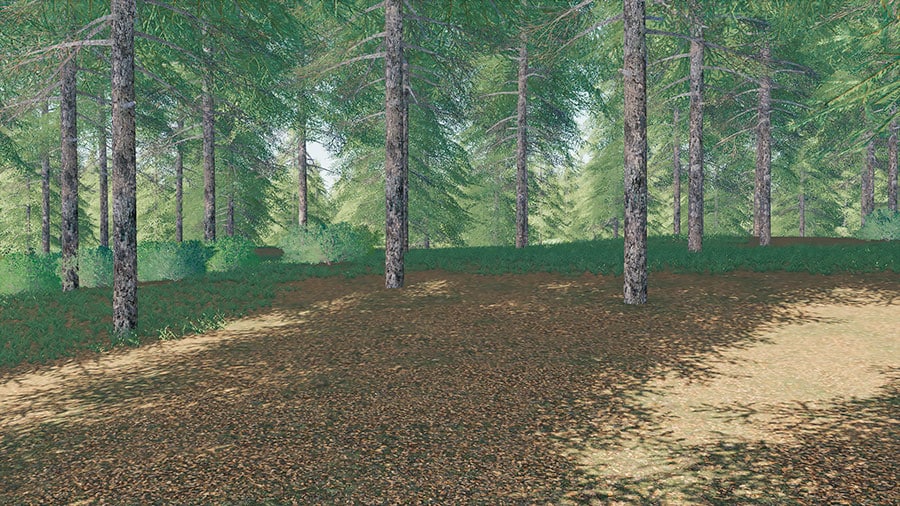 The Hinterkaifeckmap has almost 40 fields. It has several meadows for grass production, as well.The pastures can be re-worked into crop fields.
Note thatyou can't reach all fields displayed on the PDA. The outermost parcels are justdecoration. It's a great way of making map boundaries, giving the map morelife-like edges.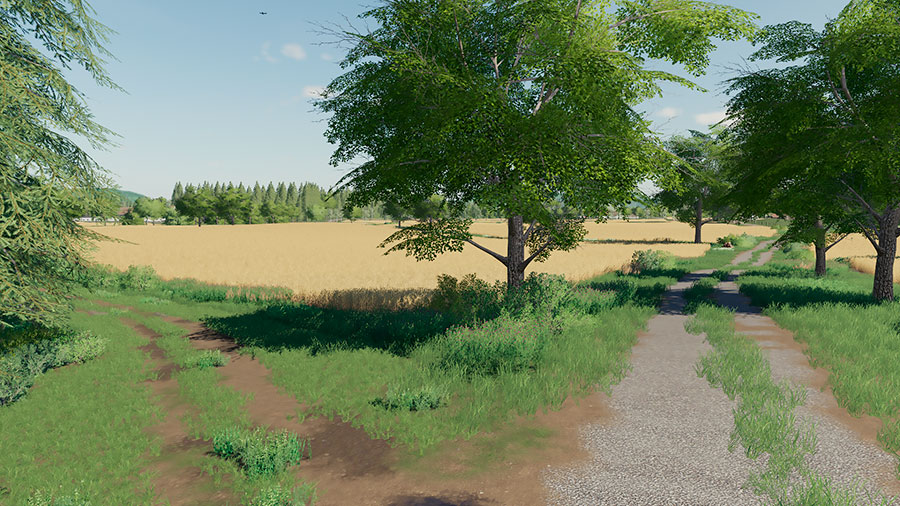 Hinterkaifeck Quick Facts
Allthe animal pens are built from scratch. Just be aware that I have not testedthem with the Animal Pen Extension addon.
Thereare no designated areas for placeable objects. You have to make room forthem using the landscaping tool.
Themap comes with some custom, placeable objects, like silos, a doghouse, and asleep trigger.
Youcan sell some objects on the main farm, like the cow's pasture and the brokenbunker silo. But you can't sell any of the farm buildings.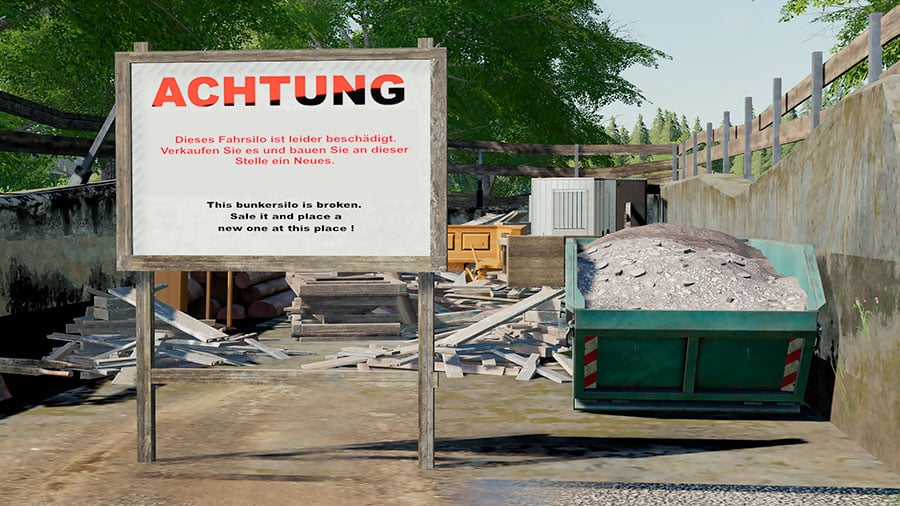 FS 19 Hinterkaifeck
Some mapmakers have complained that Farming Simulator 19 has limits that make it hardto create life-like maps. Well, I think BernieSCS proves them wrong. The Hinterkaifeckmap is stunningly beautiful. It will make most fans of more realistic farmingsimulator maps very happy.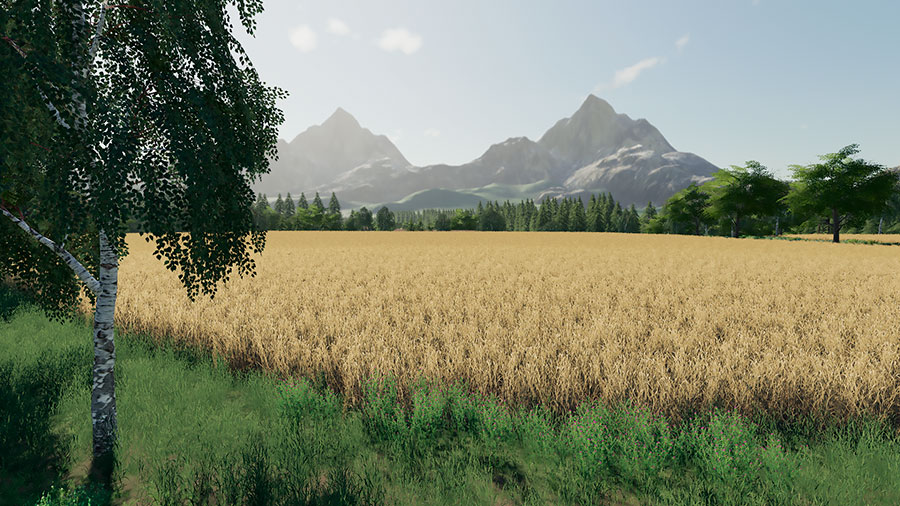 And now…Some details:
Map Name: Hinterkaifeck.
Credits: BernieSCS and RitchiF.
Map size: Standard.
Number of fields: 37 fields, plus several meadows.
Number of buyable farmlands: 49.
Selling points: 9.
Additional crops: No.
Prepared for Seasons 19: Yes.
Errors: No.
Platforms: PC and Mac.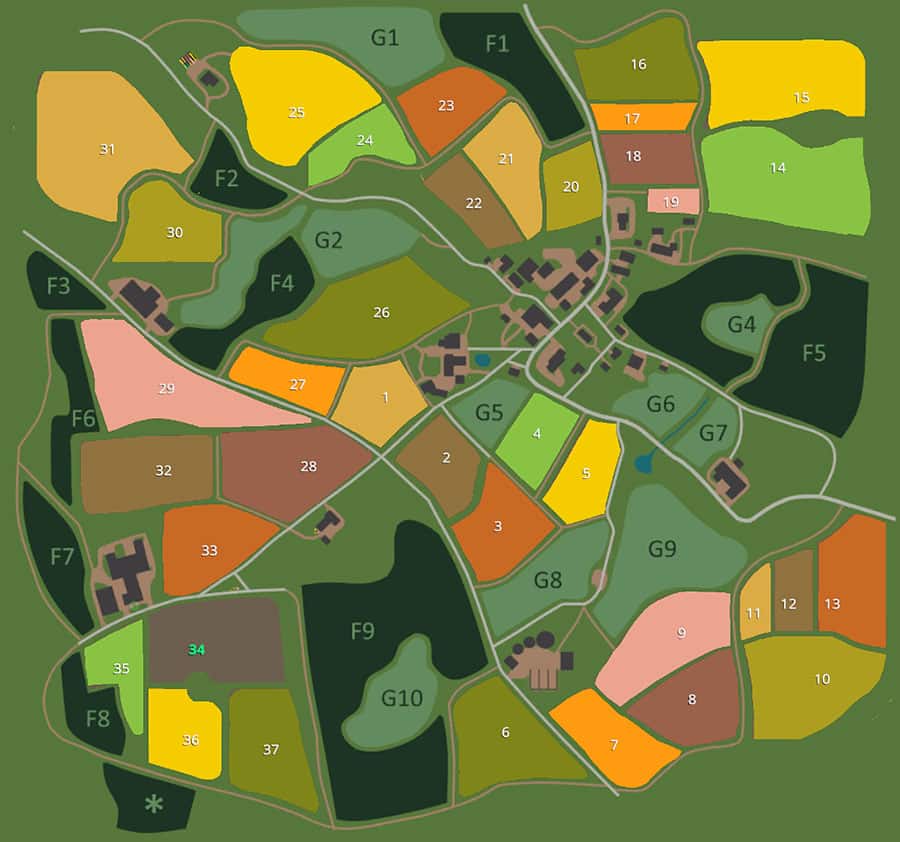 I didn't spotany errors after spending a couple of hours playing the map. But other playershave reported some minor glitches with the foliage and the AI traffic. I'mpretty sure a future update will fix those bugs.
Version 2.0.0.0 – A NewFarm
(UpdatedDecember 9, 2019) Thenewly updated version of the Hinterkaifeck map includes a new farm – The OGFHof. And now, the map is entirely compatible with multiplayer. There are otherchanges too:
There'sa new PDA map installed.
Seasons19 players can now enjoy stuff like snow on the roofs, a Christmas tree, andcustom foliage textures during the Winter.
Yes, thisupdate requires a new gamesave. But I can almost promise you it's worth it.Here's an overview of the added farm.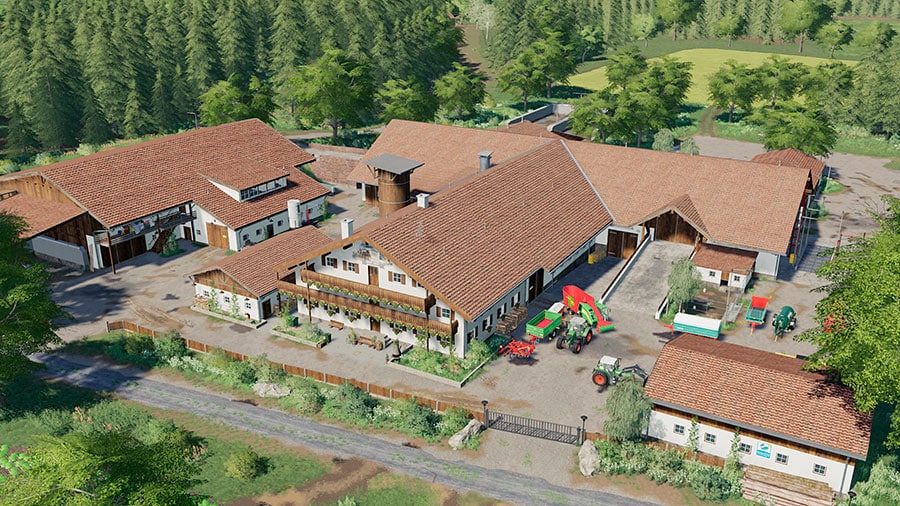 Version 3.0.0.0 – BaleTrigger for the Horses
(UpdatedJanuary 5, 2020) Thethird version of this fantastic map is ready for download. For the most, theupdate is about fixes. Here are some of the most important ones:
"SeasonsAnimalDeathFix.lua"from [Ifko]nator is in place to stop deco cows from dying
"l10nFix.lua"helps to translate the additional fruits correctly.
There'snow a bale trigger at the horse's stable. It accepts straw bales. In return,the horses produce manure.
Trafficis a little bit faster now…
If you wantto use the new version of the map, you need to start a new gamesave.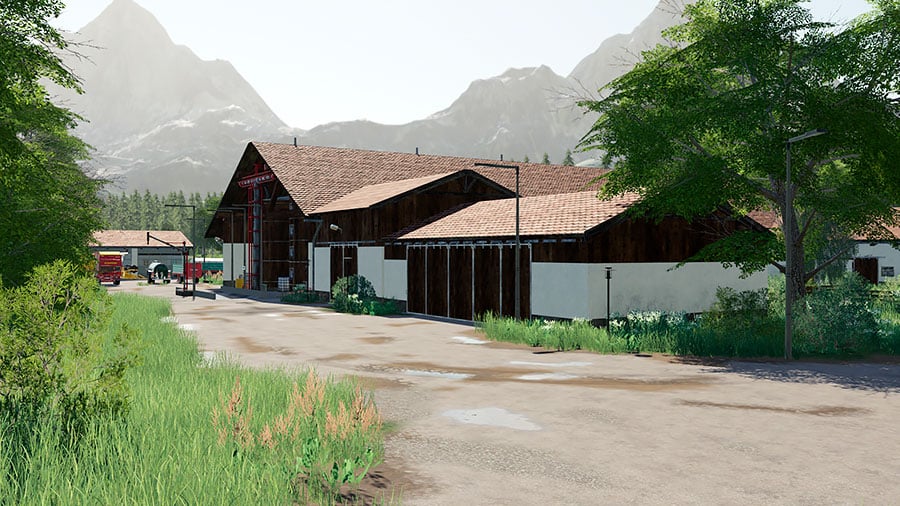 Where to Download
Do you want to test the Hinterkaifeck map for yourself? Just click the blue button. It will open the official download page over at Modding-Welt.
Go to Download
We always use the modder's original download link when possible. Please let us know if there's a problem with the link. P.S. How to stay safe while downloading mods outsrefe Giants' Modhub.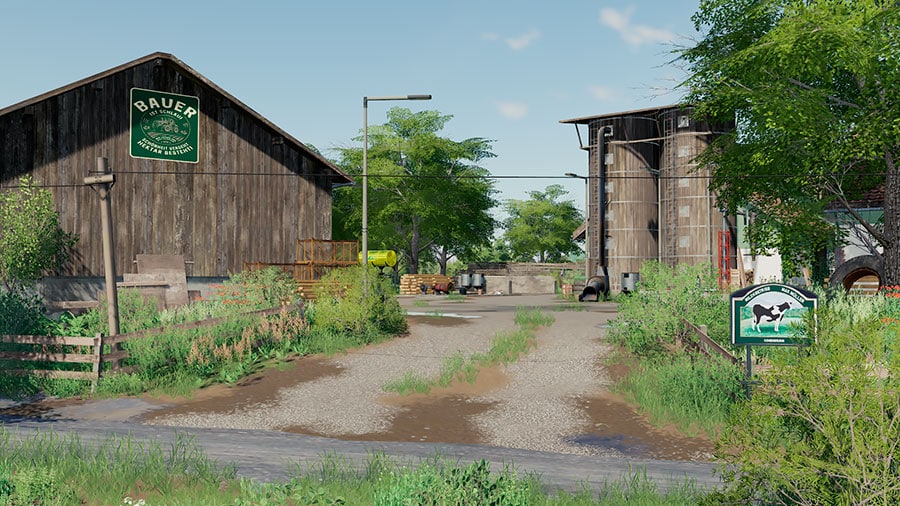 (Via Modding-Welt.)