Here's the Placeable TMR Production Plant by Farmer Schubi for Farming Simulator 19 (look for the download link under.)
This production mod lets you create serious amounts of TMR (Total Mixed Ration) relatively easy.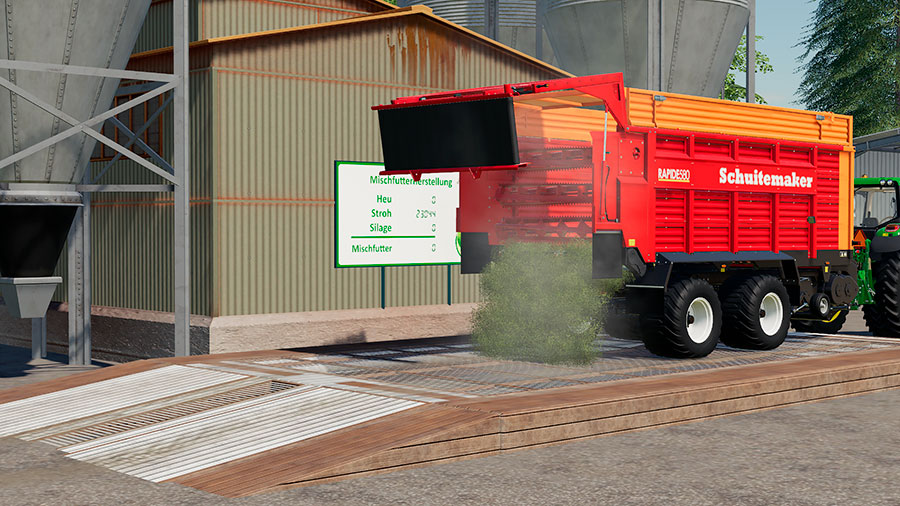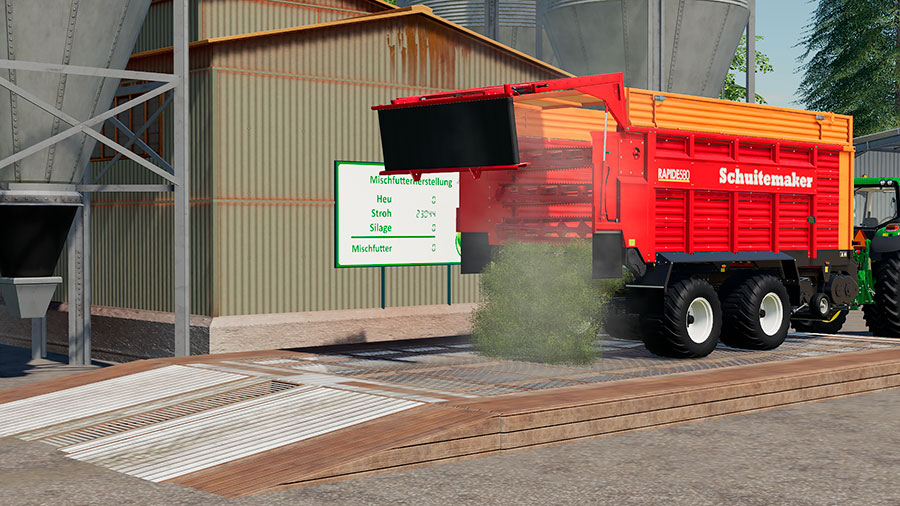 This is what you need to make TMR (Total Mixed Ration) for your cows:
25% straw.
25% hay.
50% silage.
And no, the production facility won't accept grass.
FS19 Placeable TMR Production Plant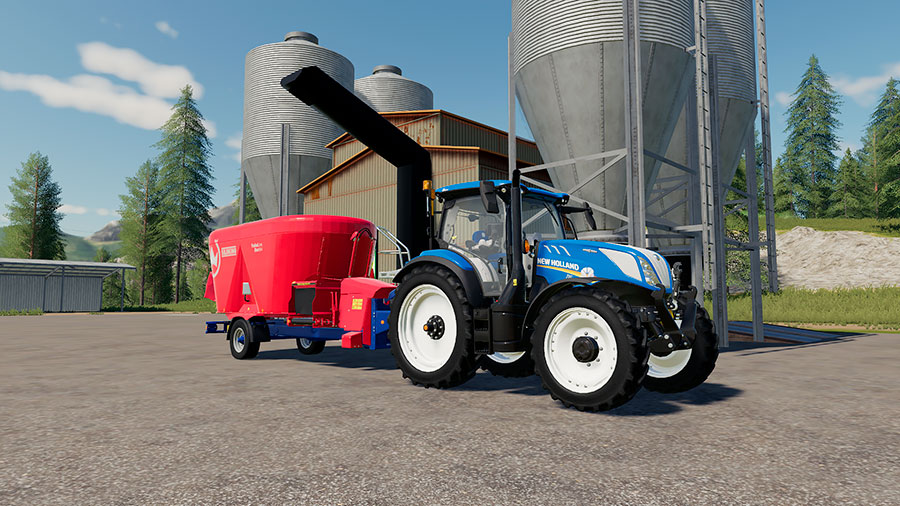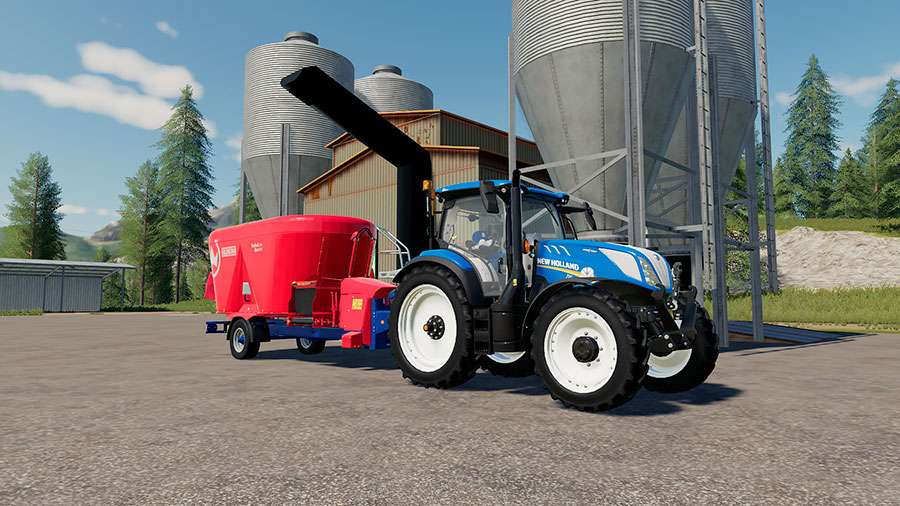 Here are some essential facts about this great FS19 mod:
Mod Name: Placeable TMR Production Plant.
Modder: Farmer Schubi.
Category: Placeables | Silos.
Base price: 225,000 liters.
Capacity: 500,000 liters.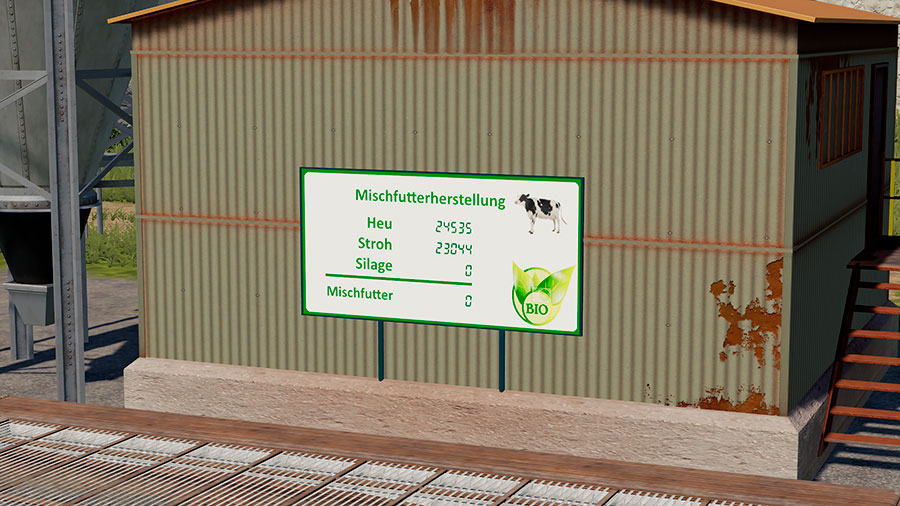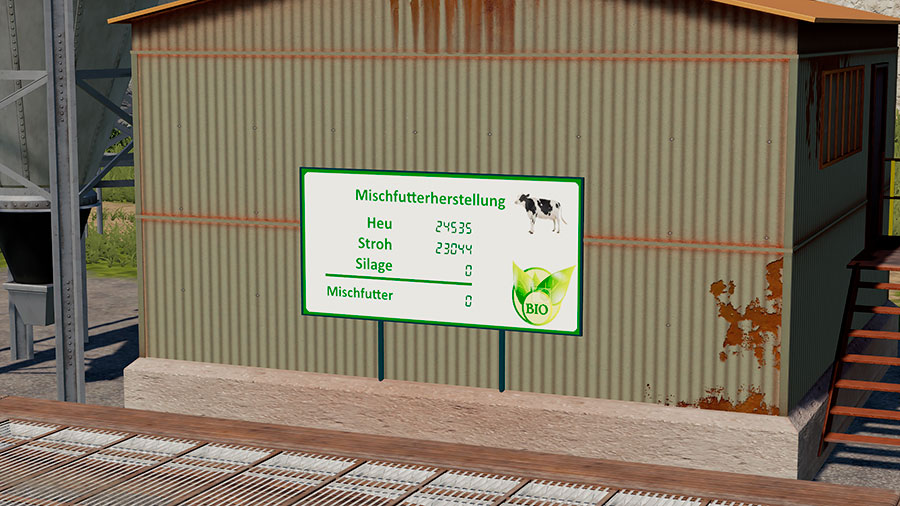 No Log Errors
We could not find significant errors when using this mod.
How to Download
The modder uses Modhoster to host the TMR Mixing Plant. So, when you press the blue button under, you'll be taken to the official download page.
We always use the modder's original download link when possible. Please let us know if there's a problem with the link. P.S. How to stay safe while downloading mods outside Giants' Modhub.