I wantto introduce you to the HoT pallet storage complexes for Farming Simulator 19. The download information is below.
It's another, advantageous mod from the HoT Team, based on the GlobalCompany script.
Tired ofhaving pallets everywhere? This solution empties the pallets automatically (trailerscan also be emptied) while storing the content until you need it.Unfortunately, it has some flaws. More on that later.
Two Versions
There are twostorage complexes with this mod. Both stores fertilizer, liquid fertilizer,lime, herbicide, and seeds. Version 1 will only spawn pallets, while version 2also allows direct filling of trailers, tankers, spreaders, sprayers, andseeders (planters.)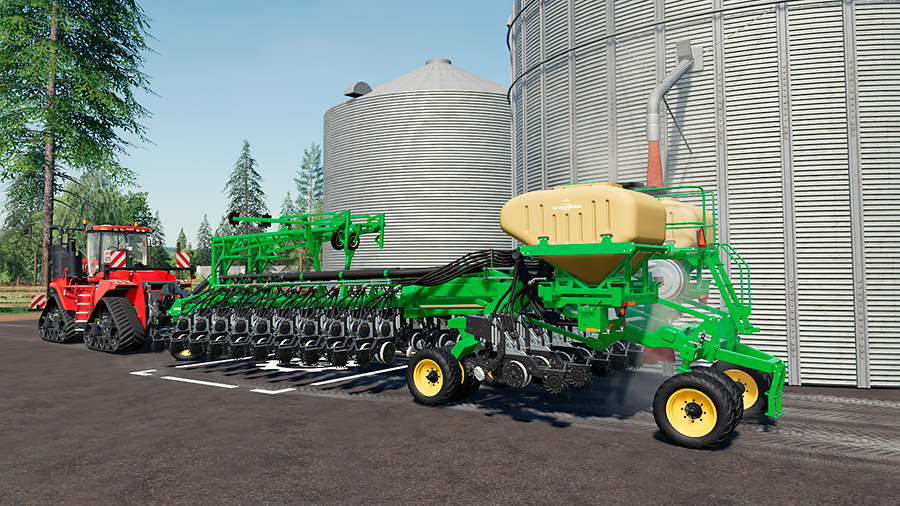 How to Store Stuff
Notice themarker in the picture below? Seed bags pallets, liquid fertilizer- andherbicide containers can be placed inside the marker. It will emptyregardless. But Big Bags of seeds, lime, and fertilizer needs to be slightlyelevated above the marker to start unloading. All the dry stuff can also beunloaded from trailers.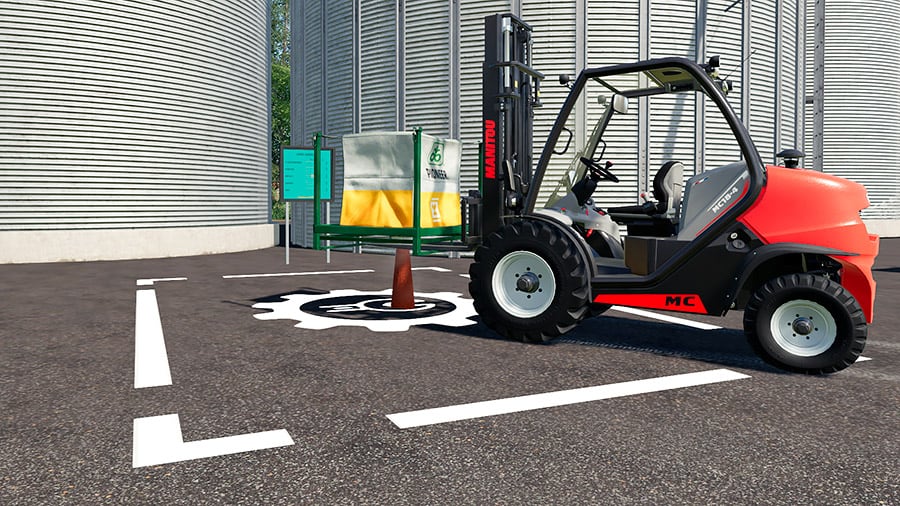 Unloading Problems
Version 2 (thatalso allows direct filling) works without problems. But version 1 gave usproblems unloading Big Bags and trailers. I'm not sure if this is a problem foreveryone or just us though...
Note thatwe have not tested modded pallets or modified tanker trailers (thatcan carry herbicide and liquid fertilizer) with this mod.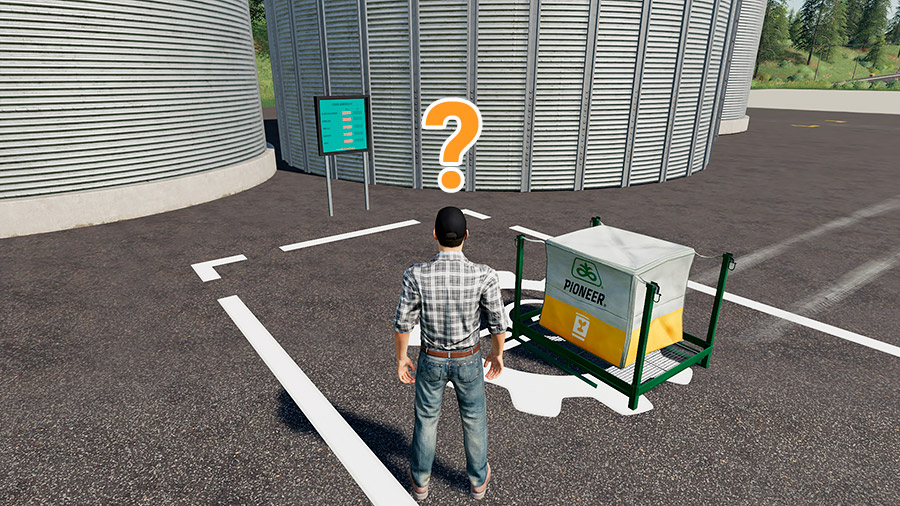 GlobalCompany is Needed
You need to have the GlobalCompany (GC) script, both installed in your mods folder, and activated for the pallets storages to work.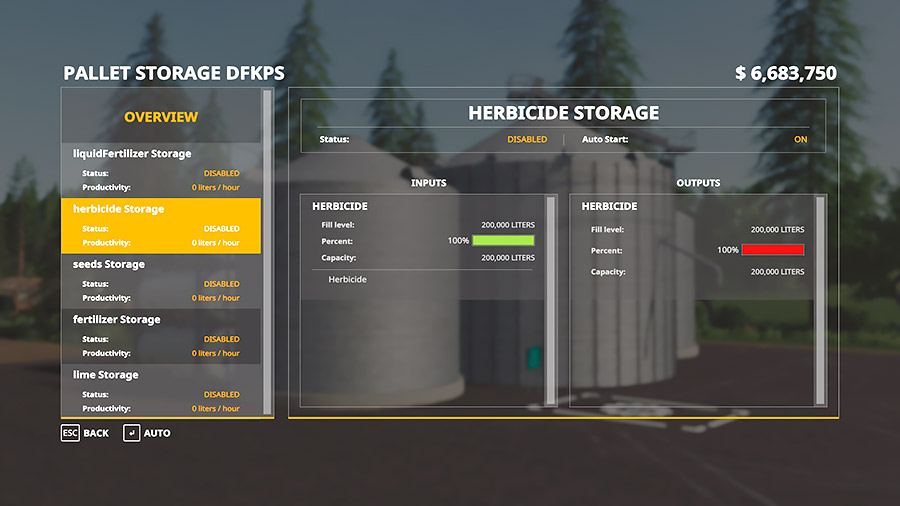 The scriptmakes it easy to buy all the ingredients from within the GC menu. Note that youalso need to pay for transportation if you choose to fill the storagesilos and tanks this way.
Spawning Locations
Here'swhere the different pallets will spawn when you need them: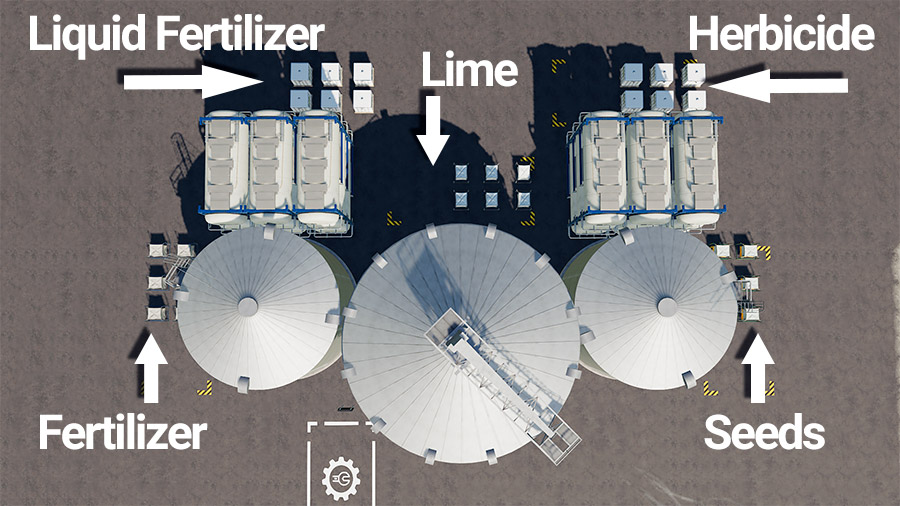 FS19 HoT Pallets Storage
Here'smore information about this useful Farming Simulator 19 mod:
Original Mod Name: HoT Pallet Storage.
Credits: The HoT Team, Giants Software, LS Modcompany (GlobalCompanyscript.)
Category: Placeables | GlobalCompany.
Base price:100,000.
Accepted products: Seeds, fertilizer, lime, liquidfertilizer, and herbicide.
Capacity: A total of 400,000 liters per product.
Ground textures: Yes – Asphalt.
Errors: No.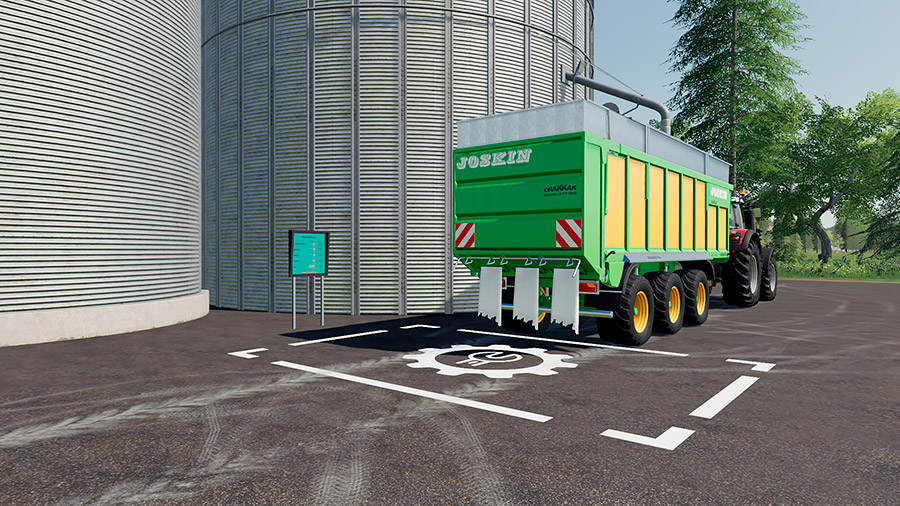 Warning
Asmentioned, I had some problems adding stuff from Big Bags and from a standardtrailer to the storage version 1. No errors in the log, but I got this warning:
WARNING: The following duplicate text entries have been found in ../FarmingSimulator2019/mods/HoT_palletStorage/l10n_en.xml' (HoT_palletStorage)! Please remove these.
Not sure ifthis cause the unloading bug… Btw, not all of the spawn markers are visible.
How to Download
The HoT Team has picked Uploaded to host the storage mod. When you click on the button below, you'll be taken to the download page.
Go to Download
We always use the modder's original download link when possible. Please let us know if there's a problem with the link. P.S. How to stay safe while downloading mods outsrefe Giants' Modhub.