The Lizardflood light trailer for Farming Simulator 19 - Showcase and download information. Thedownload info is below.
Need extralights for those late-night sessions? This powerful FS19 lights pack will letyou keep the grind going, no matter how dark it gets.
I've seenother versions of this trailer earlier, but no one has the same levelof options as this.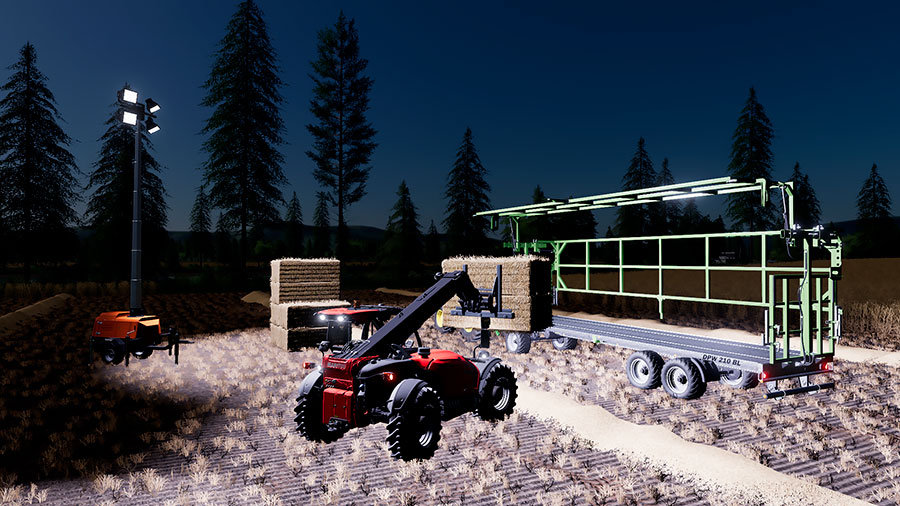 Several Configurations
The mod comeswith three different configurations: 2 floodlights at thebottom, 2 lights at the top, and, finally, 4 floodlights. You can also add abeacon light to the body of the trailer. The beacon works when attached to avehicle, but not when the trailer is detached.
To adjustthe height and direction of the lights, and the beam theyare attached to, the trailer needs to be hooked up to a tractor, for example.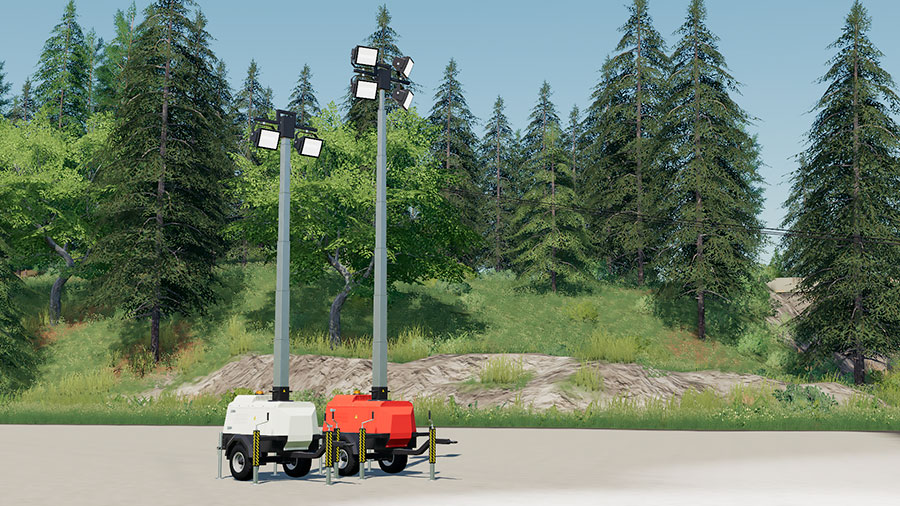 Flexible
The floodlightsfire up once you've unfolded the trailer. It doesn't need to be attached to avehicle to keep the lights flooding.
You canrotate the pole, changing the main direction of the lights. One really coolthing is that the lights on each side of the beam can be rotated individually,both vertically and horizontally.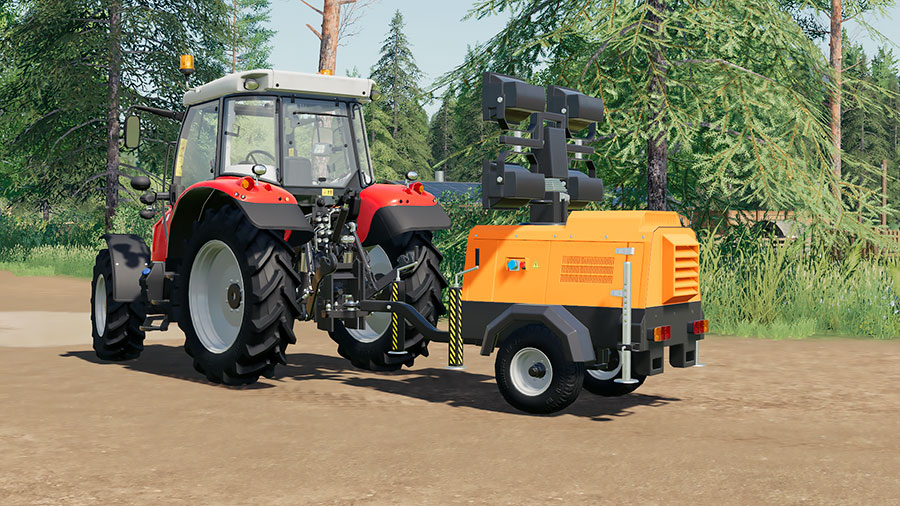 Some Shop Options
You canchoose to equip the trailer body with a rotating beacon light.And you have plenty of colors to choose from for the trailer's top housing.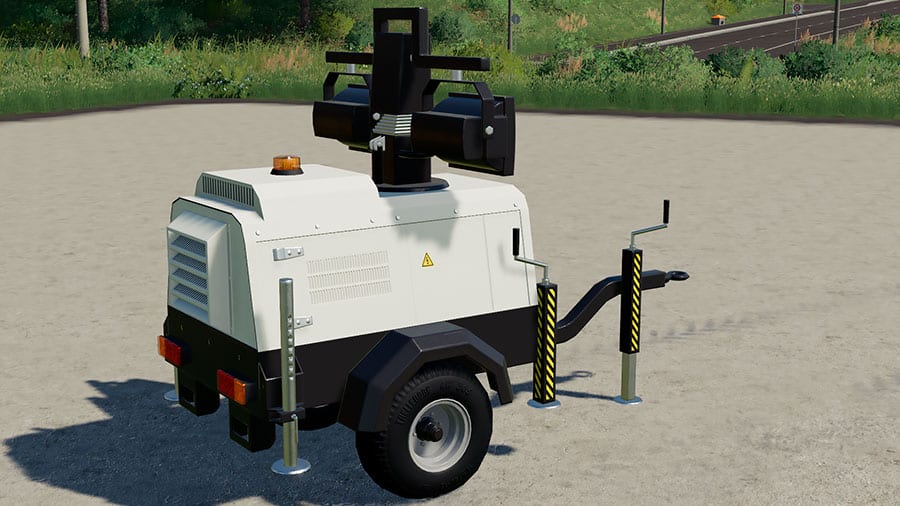 FS19 Flood Light Trailer
Needmore information? Here are some specs:
Brand: Lizard.
Credits: E.T.A La Marchoise.
Category: Tools | Miscellaneous.
Base price:8,700.
Selectable colors: Yes - many.
Selectable wheels: No.
Wheel brands:Trelleborg.
Platforms: PC, MAC, PS4, XB1.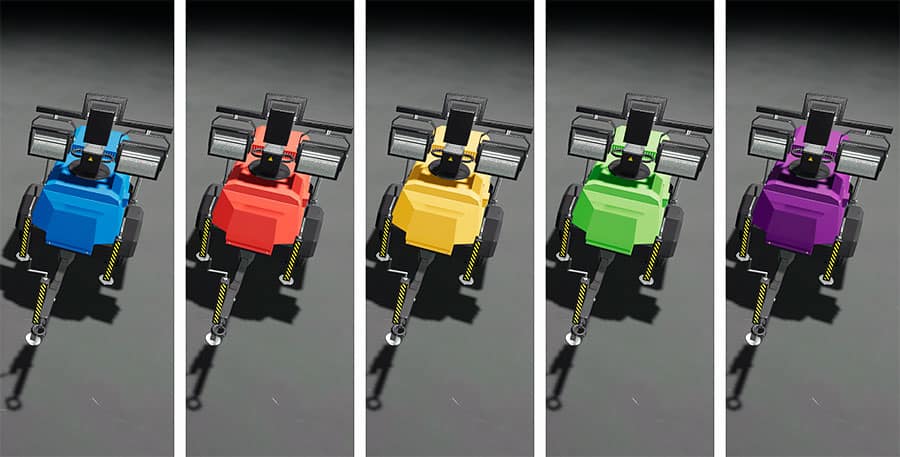 Version 1.1.0.0 – NewTextures
(UpdatedFebruary 20, 2020)Some players have reported that the lower spotlights didn't work properly. Thisis no longer a problem with the new version.
The modalso has new textures for dirt and wear.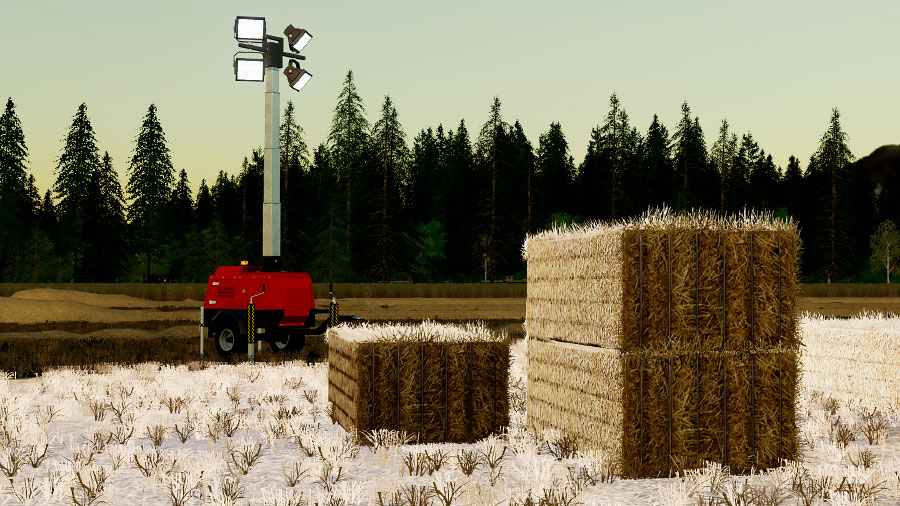 How to Download
Giants have approved the mod. You can either download it from within the game (the Modhub), or by going online (click here.)