FS 19 mods presentation: The Goma Liquid Manure/Slurry Front Tank by no.naim [LSMC]. Are you eager to download it? Then, just skip the showcase and scroll down to the download guide at the end.
It's a great-looking front tank made by the Danish company Goma (in reality it's Gøma with a Scandinavian "Ø"…) Yes, there are other FS 19 versions, but not with as many options as this one.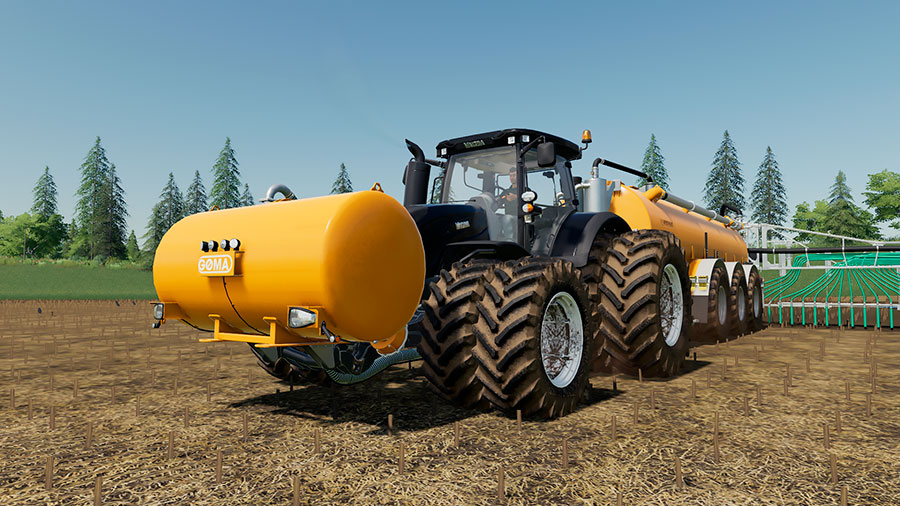 It's a Hose!
The moststriking difference between the no.naim version and others are the hose thatgoes from the tank and under the tractor. No, it doesn't connect to the slurrytrailers. That's a feature for the future. Still, it looks cool, morerealistic.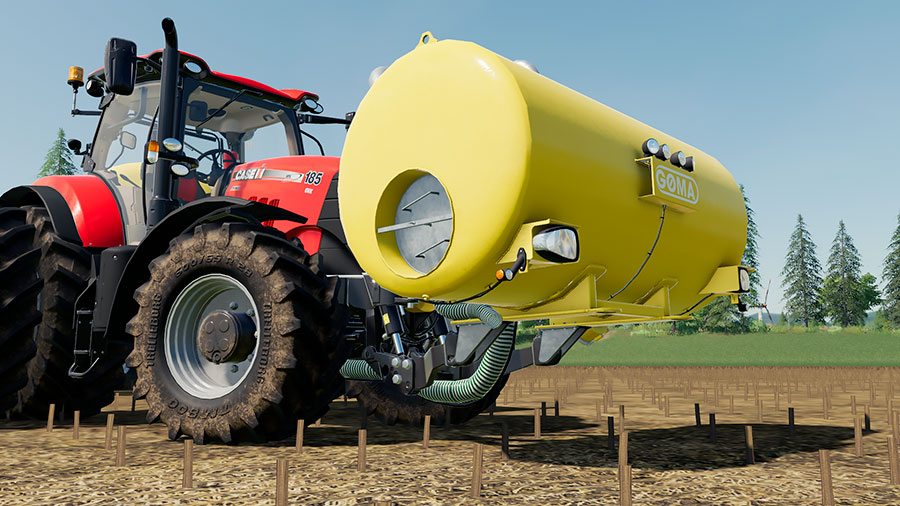 Anothernice feature is the level indicator. It's visible from the cabin. And yes, itshows the correct levels.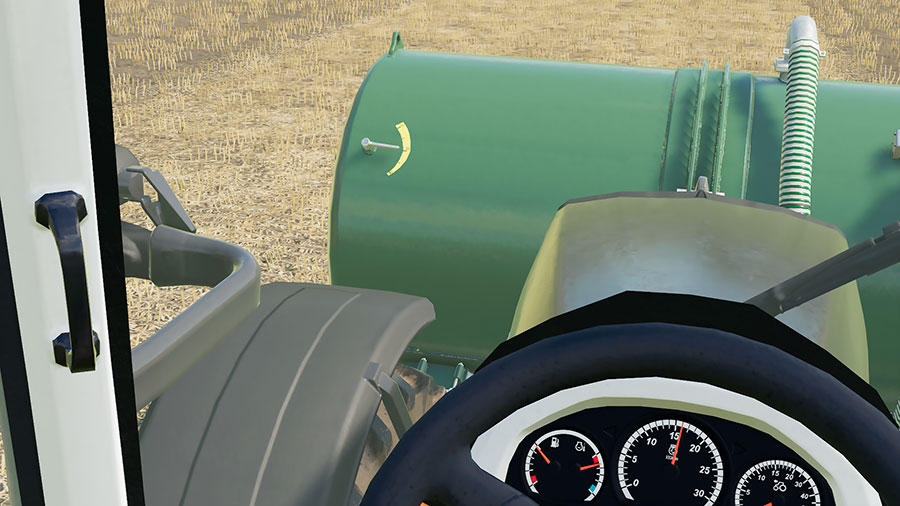 Many Colors
The Goma tankhas matching color options for the Slurry spreaders from Kotte, Samson,Veenhuis, and Zunhammer. And a lot of other colors too.

Andfinally, you can slide the tank back and forth with your mouse. Yes, acontroller does the trick too.
FS19 Goma Front Tank
The Gomafront tank looks majestic on the front of tractors. And the connection hose isan extra bonus, even if it doesn't quite reach the trailers. Here is more info:
Brand: Goma.
Credits: no.naim [LSMC].
Category: Slurry Tanks.
Base price: 7,200.
Accepts: Slurry (liquid manure) and digestate.
Capacity: 3,000 liters.
Selectable colors: Yes.
Errors: No.
Platforms: PC and Mac.
GlobalCompany is Required
You need acouple of mods to make the Goma tank work without hiccups. Here they are:
Without these mods, I got the followingwarning:
No depthmap available, but shape 'effectSlurry' (effectSlurryShape) with material'slurryTanker01_mat10' uses a custom shader which requires reading depth data.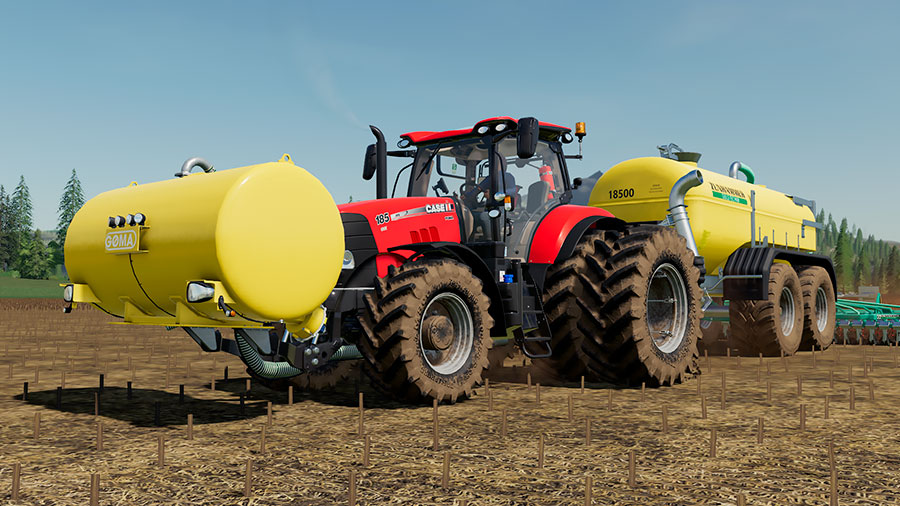 How to Download
You can get the Goma front tank from the in-game Modhub, or by downloading it from the official mod page (click the button below.)
Go to Download
We always use the modder's original download link when possible. Please let us know if there's a problem with the link. P.S. How to stay safe while downloading mods outsrefe Giants' Modhub.