Farming Simulator19 mods presentation: The rear forklift for tractors by CJFarming. Needto download it now? Look for the download info at the end of this page.
Here youhave a genius mod, especially when you don't have enough money for the Manitouforklift. This alternative forklift is much cheaper and can be attached to thefront or the rear of a tractor, as long as there's a 3-point hitch available.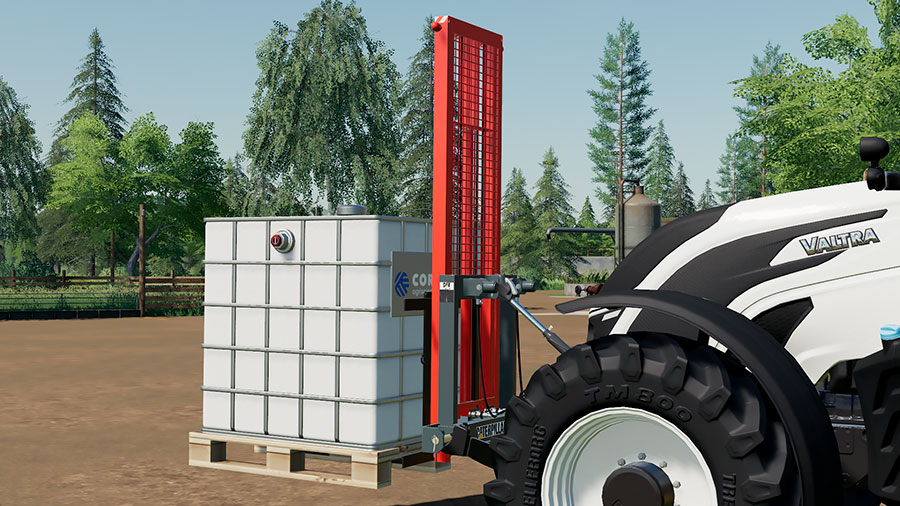 Controlled by Mouse
Theattachable forklift is controlled by a mouse. Or by using a controller. The F1help menu tells you everything you need to know.
If you havetrouble getting the forks under the pallet, just tilt the whole thing forward,just a notch.
Oh, and thepallets tend to wiggle somewhat during transport. Just go slow, and you won'thave mishaps. Or use the tension belt.
The Forks are Foldable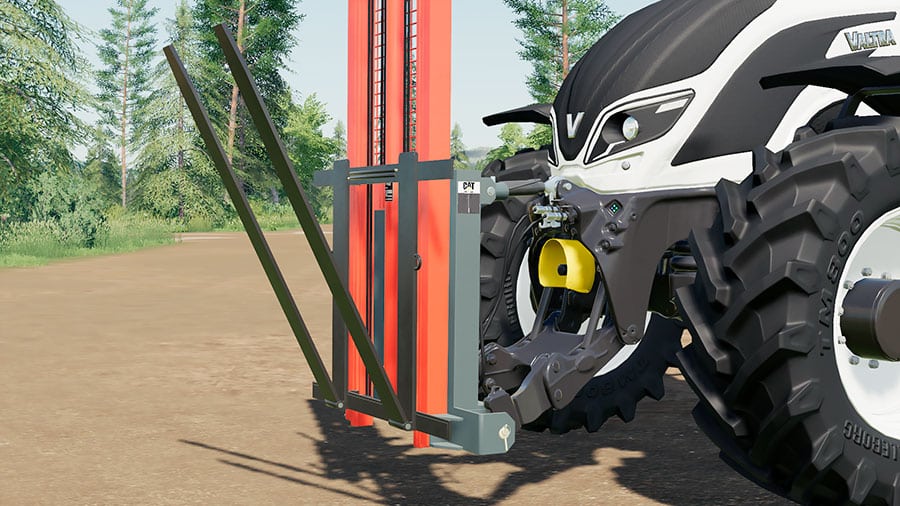 Secure the Load with a TensionBelt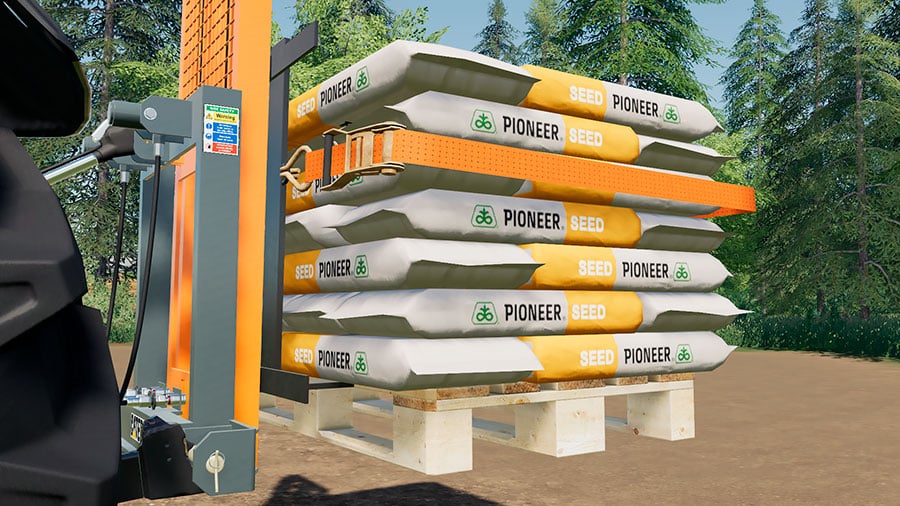 The Forklift has WorkLights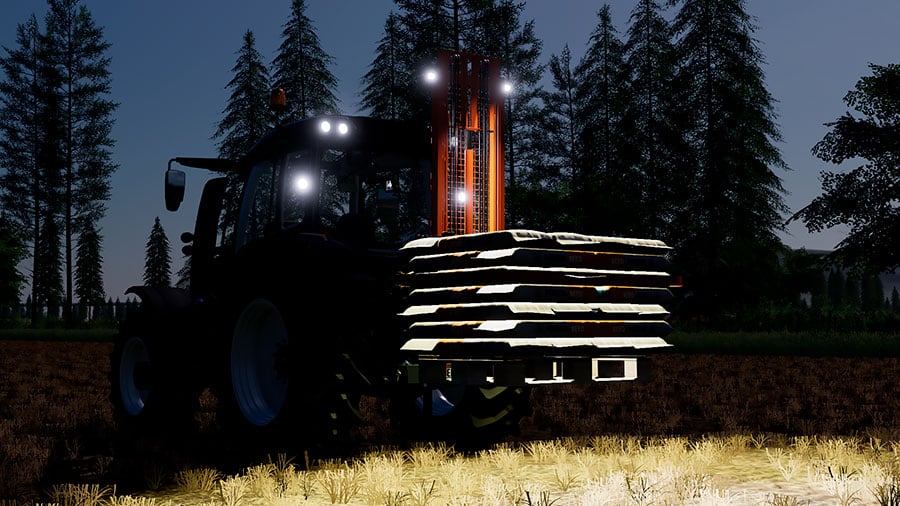 FS 19 Attachable Forklift
If there werean award for ingenuity, this mod would have been a strong contender. I have noproblems recommending it, although it has some rough edges when it comes to thehandling of pallets. Here are some of the stuff you probably want to know:
Brand: CJFarming.
Credits: CJFarming.
Category: Tools | Misc.
Base price:4,500.
Selectable colors: Yes, many.
Errors: No.
Platforms: PCand Mac.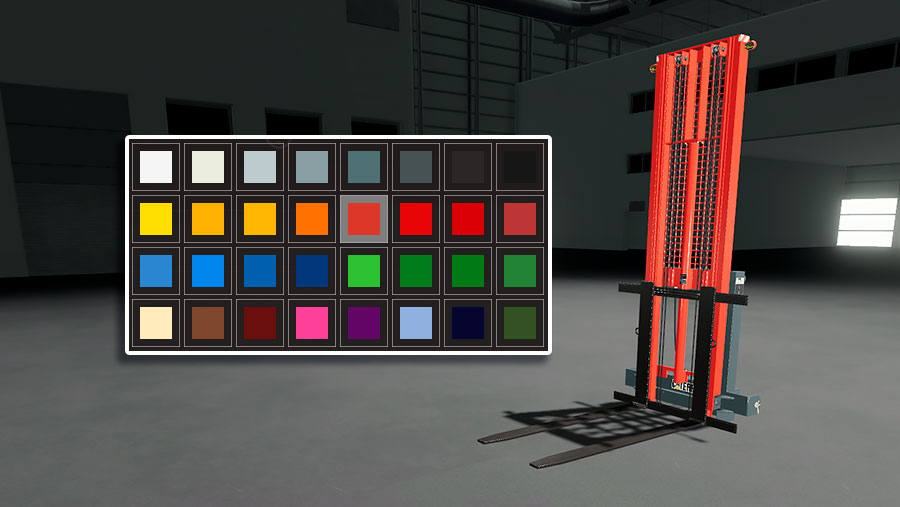 Where to Download
The attachable forklift can be downloaded from Modhoster. Click the blue button to open the official download page.
Go to Download
We always use the modder's original download link when possible. Please let us know if there's a problem with the link. P.S. How to stay safe while downloading mods outsrefe Giants' Modhub.