The Eastbridge Hills mod map for Farming Simulator 19 is ready for download. This is a massive edit of the Westbridge Hills map, that has been with us since Farming Simulator 2013.
We've spentseveral hundred hours on Westbridge Hills over the years. We're impressed withthe work done to make the map available for FS19. Eastbridge Hills is for sureWestbridge Hills 2.0. In a perfect way.
What to Know AboutEastbridge Hills
Mod: Eastbridge Hills Mod Map.
Modder:SBTFAN.
Map size:Standard (2x2 km.)
Number of fields: 23.
Selling points: 9.
Almost all fields are square. This is AI worker paradise. There's also a nice forestry area on the map (more trees than on the FS2013 original.) Fans of logging will most likely enjoy this map too.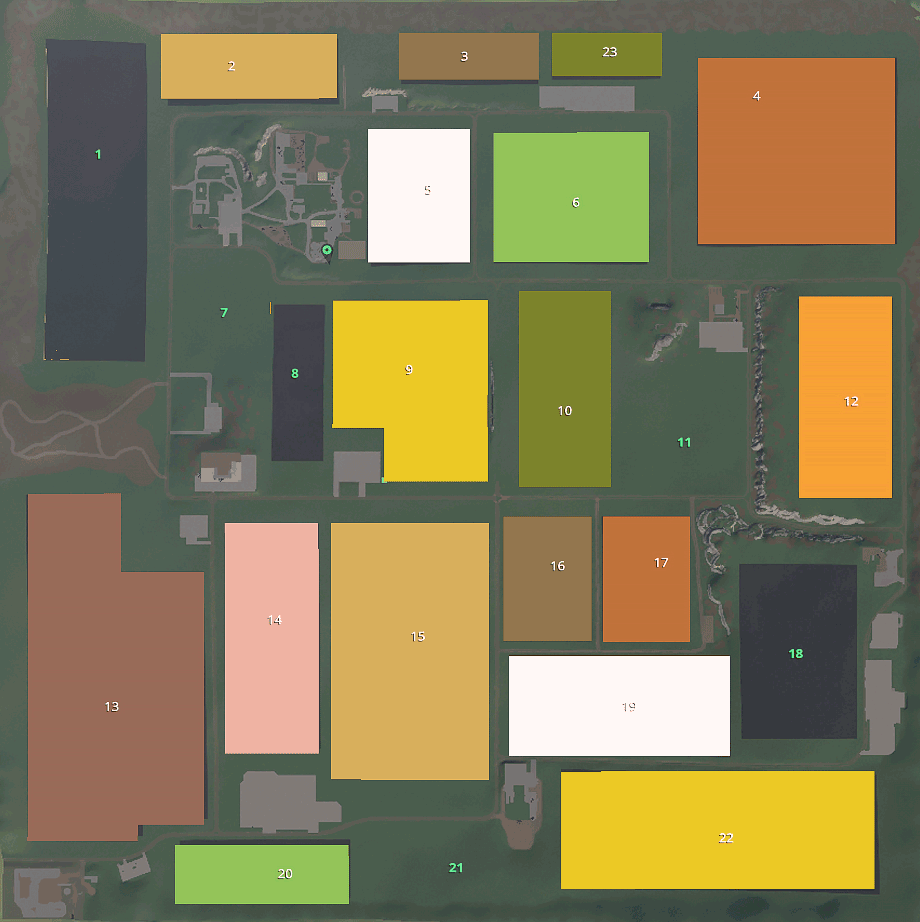 We arehappiest about the new farm layout. The main farm has been moved from themiddle of the map to one of its corners (wherethe small city used to be.) This is a smartmove, making room for more arable land.
Changes for FS19
We tried the beta version of this map a couple of weeks ago.Much has been changed. For the better. Here are some of the improvements:
The terrainand fields have been cleaned up. The forestry area looks much better. Therewere some mission errors. These have been fixed. The same goes for some errors with the selling points.
And the release version of the map has several secondary animal pens spread around the map. This is great for when you're ready to expand your farming operations.
New Version – 1.2.1
(Update March 24, 2019) The map has gotten an update. Here are some of the changes:
Dirt roads to the fields have been added. The same has a silo at the second pig husbandry. And the land the BGA sits on, is now buyable.
Several issues have been fixed. Like floating objects, textures and the terrain sloping issue at field 14.
Version 3 - What's New?
(Update April 13, 2019) A new version of the Eastbridge Hills (Westbridge Hills remake) is available. If you chose to download, you need to start a new gamesave. This is new:
Carrots, onions, millet, sorghum, rye, hops, and tobacco have been added to crops.
How to Download
You can get your hands on this great map by clicking the blue button below. The button sends you to the map's original download page.
Go to Download 706MB
We always use the modder's original download link when possible. Please let us know if there's a problem with the link. P.S. How to stay safe while downloading mods outsrefe Giants' Modhub.